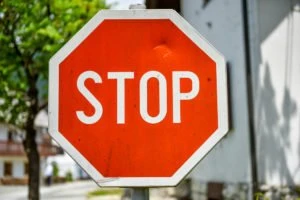 Stop signs form an essential element of the rules of the road. They are in place to manage traffic flow and keep drivers, passengers, pedestrians, and others safe. Failing to follow the instruction of a stop sign significantly increases the risk of an auto accident.
When an accident has been caused by a driver failing to stop at a stop sign, there is often a solid and clear liability, that is to say: they are likely to be found to blame for the accident, although there can be exceptions.
If you or a loved one have suffered a personal injury in a Port Charlotte car accident and you would like to speak to someone about the details of your case, help is at hand. You can call today for a free legal consultation on (941) 444-4444 – it's your chance to ask any questions about your case and get some initial legal advice for free.
Conditions Where a Driver may Ignore a Stop Sign
Stop signals are generally marked very clearly and have high visibility on the roads. Their purpose is to determine which lane of traffic has the right of way at any given time, indicating when it may be safe to drive at a particular time or place.
When evaluating the conditions of a car crash caused by a driver running a stop sign, there is not much room for justifying a misinterpretation of a stop sign. Car accident attorneys at The Law Place have seen the following typical reasons for drivers running a stop sign in managing personal injury cases:
Misjudging a traffic light changing.
Distracted driving, for example, by glancing at a phone.
Driving over the speed limit.
Running late and driving in a rushed way.
Driving conditions impacting visibility, such as heavy rain.
Driving under the influence of a substance that impairs reaction times or judgment.
The examples above are shared not to excuse driving through stop signs but to understand the conditions of how a driver came to run a red light in a Port Charlotte car accident. This is part of the process that a personal injury attorney will work through when assessing a case to understand exactly what happened to gather supporting evidence.
Our team of dedicated attorneys fight and win for Floridians.
When There is a two-way Stop Sign at an Intersection
When there are intersections in the road, traffic will be organized using stop and or yield signs. When approaching an intersection there may be increased traffic and different flows, which require awareness and concentration. The Florida Statute 316.123 explains more about the details of how a vehicle should legally enter into a stop or yield intersection.
If a driver were to miss their signs in the approach to an intersection and assume that other traffic will stop, they may think they have right of way and continue driving rather than coming to a stop. This is a familiar scenario when working with cases involving red-light collisions. These kinds of misjudgements can result in side-on, or T-bone collisions. They are particularly dangerous because the impact is close to the car's engine, the driver, or passengers, making serious injuries more likely.
These kinds of car accidents are impacted by several factors and liability can be complex and difficult to prove. A personal injury lawyer can help guide you through getting clarity to present the most robust case for winning the compensation you are owed.
No-Fault Insurance Laws in Port Charlotte, FL.
As per Florida Statute 627.7407, Port Charlotte, FL. operates as a no-fault state. This is different from how many other states in America operate. In a no-fault state a driver is legally required to seek compensation from their own insurance company after an auto accident. This law applies regardless of which party was at fault in the collision.
All drivers in Florida must have insurance policy cover of $10,000 for property damage and $10,000 for Personal Injury Protection (PIP) – full details of which can be found in the Florida Statute 627.736. When it comes to payouts from these claims to cover medical bills and other costs, there is a legal requirement for insurance companies to cover 60% of property damage and 80% of PIP claims, up to the limits specified in the policy.
We're Florida's top litigation team with over 75 years of combined experience
The Comparative Negligence Laws in Effect in Port Charlotte
The Florida Statute 768.81 outlines how the state of Florida has a system of comparative fault. Under this ruling, more than one party can be at fault in a car accident. Accident lawyers work hard to get as much accuracy and fairness as possible when assigning liability for a collision. If the outcome is that you are less than 50% at fault, you may still claim with a reduced settlement to reflect this adjustment.
For example, if another driver ignored a stop signal at an intersection and you were talking on your phone at the same time, then the other party could make a claim that you have part liability for the accident. If, after a legal investigation, your liability is determined to be for 10% of the accident, then the amount of compensation in your final settlement would be reduced by 10% also.
These are just some of the considerations for navigating the legal process in Port Charlotte and across Florida. Personal Injury Lawyers from The Law Place have over 75 years of combined experience in making claims and going to trial to get justice for motor vehicle accident victims. So if you are feeling overwhelmed with looking into the laws and paperwork involved in claiming compensation for medical bills, lost wages, severe injuries, and, in the worst cases, wrongful death, the team of accident lawyers at The Law Place can help.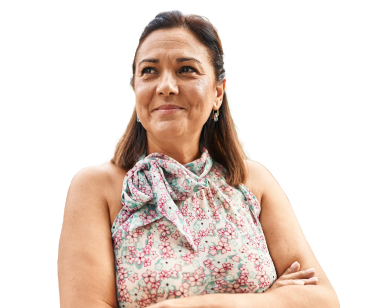 From the initial call to updates on your case status, we are here to get you answers.
Working with Insurance Companies
Insurance companies exist primarily to support their customers in times of need. They also have an interest in keeping payouts to a minimum to protect profit marginsIf there is shared blame for a car accident, as per the comparative negligence laws, the other driver's insurance company will be looking for ways to increase your liability, which means a decrease in the compensation you may be rightfully owed.
A personal injury lawyer from The Law Place can help guide you in getting the most from dealing with insurance companies – your own and those of other parties. They can accurately calculate all damages you may be owed for medical and other expenses, as well as fighting to establish your fault at the most accurate level, without any unnecessary liability to affect your compensation.
How can I get Started Working With a Car Accident Lawyer in Port Charlotte, FL.?
Attorneys at The Law Place are committed to supporting those who have suffered injuries due to car accidents that were not their fault. The law firm works together to run phone lines 24 hours a day, so you can rest assured that the team is ready when you are. In addition, accident attorneys are here to offer support and review details of your case in a free case evaluation at a convenient time.
When you schedule a free consultation with an accident lawyer from The Law Place, you will have the chance to ask any questions you may have, as well as getting some no-obligation legal guidance that is specific to your case.
In your consultation, the attorney will gather the details of your car accident, looking at the damages, pain, and suffering caused by the accident to estimate the kind of compensation payout you may be entitled to. The lawyer will view the strength of your claim and the options you have available to you at this stage.
If you are offered legal representation from The Law Place and would like to work with an accident lawyer serving your case, we can move forward with the process on a contingency basis. This means that there will not be any legal fees upfront for your case, the costs will only be deducted when a case is won, and the settlement has been received. If your case is not successful, there will be no fee for the legal services you have received. Contingency legal work is overseen by the State Bar Association, giving clients reassurance about their interests and finances being protected.
Call The Law Place for Your Free Consultation Today
Car accident lawyers at The Law Place understand how car crashes can bring uncertainty, trauma, and stress. However, if you have been involved in a collision in Port Charlotte or anywhere in Florida that wasn't your fault, you may be owed compensation, and we are here to support you in taking the steps towards the justice that you deserve.
If another driver was not paying enough care to the roads and missed a stop sign, causing pain and suffering to others, they need to take accountability for their actions. Call today for a free legal consultation on (941) 444-4444. You can speak to one of our Florida attorneys about a red light, or any other type of car accident and get legal support for the best chance of getting the compensation you deserve.