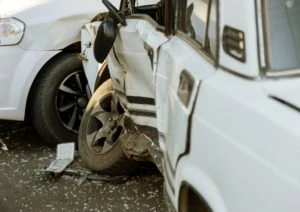 Car accidents in Fort Myers can be due to all sorts of different factors, but one of the most common reasons for an auto accident is an improper turn. Across the United States, these improper turns, such as making a turn without proper signaling, reside among the top five causes for accidents on roads around the country.
The outcomes of such accidents can be severe. Any car accident can result in personal injury, but depending on the vehicles involved and the speeds at which they were traveling, a Fort Myers car accident of this type can even result in wrongful death.
If you have suffered any damage at all as a result of an auto accident in Fort Myers, whether that means personal injury, property damage, or anything else, you should make the appointment of accident attorneys a priority. At The Law Place, we have more than 75 years of combined experience in law in the State of Florida, and we will provide the car accident lawyers you need to claim compensation successfully. It is always a stressful time following a Fort Myers car accident, but we will work to ensure that you can focus on anything but the legal side. We will appoint a lawyer serving Fort Myers clients to ensure that you do not lose out due to something that was not your fault. Call us today for a free case evaluation and to get your legal claim underway.
What Qualifies as an Improper Turn?
All drivers in Florida have a duty of care to other road users. Essentially, this means paying attention to their vehicle and those around them so as not to endanger the safety of themselves or others. Unfortunately, when an improper turn takes place, there has always been a failure in the duty of care, leading to the auto accident.
It can involve something as simple as changing lanes without signaling. According to a study undertaken by the Society of Automotive Engineers, 50% of lane changes take place without proper signaling. In the same study, the SAE found that a quarter of all turns occur without any signaling from the driver.
In most cases, an improper turn case falls into one of these categories, with a driver failing to signal their intention to change lanes or turn off. By law, however, there are various other occurrences that can fall under the same laws. They include:
Making a left turn at a red light.
Turning off at a red light when it is explicitly stated on signage that turns are not permitted.
Making a turn at a stop sign without stopping.
Failure to observe the right of way when making a turn.
Unsurprisingly, every one of these incidents can lead to serious car accidents. For example, an illegal stop sign turn could result in a rear-end accident, while turning in a way that places a car in the middle of oncoming traffic can easily lead to a T-bone incident. At high speeds, injury and property damage are virtually inevitable.
Our team of dedicated attorneys fight and win for Floridians.
Reasons Behind an Improper Turn Fort Myers Car Accident
Unlike some car accidents in Florida, which can potentially be put down to adverse conditions or mechanical failure, an auto accident caused by an improper turn can almost always be put down to poor driving. This may be as innocent as a loss of concentration at the wheel or could be the result of reckless driving whereby one or more drivers involved in the accident have not paid due care and attention to those around them.
The injured parties following an accident of this kind will often suffer through no fault of their own. An improper turn can result in positioning a vehicle in the way of others with little time to react.
At The Law Place, we believe that nobody should ever lose out as a result of something that was not their fault. Your injury attorney will deal with your insurance company, witnesses, and anyone else associated with the collision to ensure that any out-of-pocket expenses, such as medical attention for serious injuries or lost wages, are covered by compensation. Our lines are open 24 hours a day, and we are available to schedule a free consultation just by making a phone call. Contact us today to ensure you have an accident attorney working on your behalf as quickly as possible following your Fort Myers car accident.
Steps to Take Following a Car Accident in Fort Myers
No matter the cause, being in a car accident that was not your fault is immediately a stressful experience, and anyone could be forgiven if their first instinct is to panic. However, wherever possible, it is important to retain a clear head.
The initial reaction should be, where possible, to remain at the scene and, in the case of personal injury, to call for medical attention. It is also ideal to contact law enforcement if someone has not done so already. Speaking with the police while still at the scene can make life easier for your accident lawyer, as police reports can serve as valuable insight into the accident and strong evidence if and when the case goes to court.
Indeed, one of the most important parts of any case under Florida law is gathering as much evidence as possible. If you have been involved in a car accident in Florida and are in a position to do so, attempt to acquire and retain as much evidence as you can. This could mean retrieving dash-cam footage from the vehicle when it is safe to do so or capturing photographs and videos from the scene. All of this will aid your lawyer in putting together a successful claim for compensation.
If both you and they are willing and able to do so, it may be worth speaking to witnesses at the scene where any are available. Witnesses can be immensely valuable to a legal case, but they can be difficult to track down by injury lawyers and insurance companies after the event. However, if they are willing to provide contact details, this gives your accident lawyer the opportunity to speak with them on behalf of the law firm in the future.
While all of this can be helpful in building your case, the attorney-client relationship does not hinge entirely on your actions at the scene. If you experience discomfort or notice injuries to others, make medical attention a priority soon after the event. While additional information can be useful for your personal injury attorney, your law firm can still build a winning case without it.
We're Florida's top litigation team with over 75 years of combined experience
Personal Injury in a Fort Myers Car Accident
Ideally, everyone would emerge from Fort Myers car accidents unscathed. However, there is always a likelihood of personal injury following a collision. The higher the speeds and the more robust the vehicles involved, the greater this likelihood becomes.
Injuries following such accidents commonly include:
Broken bones and lacerations
Trauma to the head, neck, and back
Whiplash
Wrongful death
Even minor injuries warrant medical attention soon after the accident. Even if there are no serious injuries among accident victims, it makes sense to seek out legal representation from injury lawyers in Florida, as you may be entitled to compensation, even for minor medical bills.
Naturally, the more severe the injuries, the larger those medical bills will be. It is important to remember that your accident lawyer is not there solely to recoup medical bills when you create an attorney-client relationship after an accident. Instead, they will also provide advice on what else you could claim compensation for. From pain and suffering to ongoing medical needs, the requirement for compensation to cover problems that arise following a car accident in Fort Myers continues for as long as the victim needs it.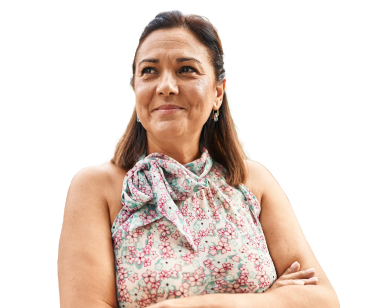 From the initial call to updates on your case status, we are here to get you answers.
Compensation Our Car Accident Lawyers Will Seek on Your Behalf
As touched on already, direct costs associated with the car accident itself are only the start of what your accident lawyer will seek to claim on your behalf. You can find out more about what you might be entitled to as part of your free consultation. For example, following car accidents in Fort Myers, FL., and an accident attorney from your law firm will often consider the following:
Medical expenses – There will often be direct fees attributable to your car accident, from bumps and bruises to more severe issues. Your personal injury lawyer will consider not only these expenses but also ongoing medical needs, such as additional care.
Loss of earnings – Someone that has been involved in a Fort Myers car accident will be very fortunate to return to work immediately. However, no work often means no wages, even with the most generous employers. While an insurance company may cover some of this, your injury lawyer will seek to ensure you have not lost out at all following the event.
Impact on future employment – Loss of earnings can have a big impact following an accident, but if it results in needing to leave a job and difficulty finding another, the party responsible for the accident will also have to take future earnings into account. Our Florida-based lawyers will take this into account and ensure that any claim for compensation looks at the present circumstances and issues that may arise in the future.
Pain and suffering – This can be difficult to quantify, but that is one of the reasons why the appointment of legal representation is so important. Even in cases where the damages are mostly mental or your lifestyle has changed, your accident attorney will work to ensure that you are adequately compensated.
Wrongful death – In cases where someone loses their life as a result of Fort Myers car accidents, an accident attorney will work to ensure that their family and loved ones are not left out of pocket. This may involve compensation for suffering and trauma but will also extend to funeral arrangements, future lost earnings from a spouse, and support for their dependents.
How a Fort Myers Injury Lawyer Can Help
The laws of Fort Myers are open for everyone to see, but a law firm and an accident lawyer can help to make sense of them and how they apply directly to your circumstances following the accident itself. They will go above and beyond the textbook operations of insurance companies to ensure that clients have all the support they need for a winning case, even if that involves drawing on multiple practice areas in the process.
Even in cases where it has proven impossible to find another party at fault, it is still worth working with an injury lawyer on your case, as they have the legal expertise to ensure you have explored all compensatory avenues available by law. In addition, as a driver in Florida, you are expected to have Personal Injury Protection cover, and your lawyer can interact with your insurance company to ensure you receive everything you are entitled to.
Insurance companies still play a part in cases where someone else was at fault, but your lawyer is the key to ensuring that you do not miss out on anything available to you by law. When working with us following anything from a rear-end collision to more severe accidents in Fort Myers and the broader Florida area, the process will usually resemble the following:
A Free Consultation With Our Fort Myers Office
Your free consultation takes place over the phone and enables us to understand the specifics of your case while providing advice with a legal basis about potential outcomes. Our lines are open 24 hours a day, and we aim to give every potential client the best idea of upcoming courses of action.
A Phone Call With a Fort Myers Lawyer
Should you decide to proceed, you will receive a call from a lawyer to discuss the accident in more detail. At this point, you can discuss any evidence, witness contact information, and expenses that are directly related to the case. We will also discuss our fee structure and, upon receipt of a signed agreement, we can then proceed to work on the case itself.
Establishing Compensation
With all your information at hand and potentially following further investigation into the incident, your lawyer will work to establish a claim for compensation and submit it to the insurance company of the negligent party, assuming you are happy with the claim. In many cases, this will result in a settlement. If not, the case may go to trial, and your lawyer will continue to work with you in pursuit of fair compensation.
Contact The Law Place in Fort Myers Today
The Law Place works with clients across Florida following auto accidents that lead to loss, injury, and other results that are not the client's fault. We operate across numerous practice areas and are of the opinion that no case is too big, and none is too small. From low-speed rear-end accidents that result in no more than property damage to serious crashes resulting in severe injuries and potentially even fatalities, we will push to claim the compensation available to you under Florida law.
We fully understand that appointing an attorney is a priority for many following accidents, which is one reason why our Fort Myers office never closes. Accidents are stressful, and you may need to contact us from the scene. We are proud to say that we are here to help.
If you have been involved in an accident involving an improper turn in Florida and need representation you can trust to operate in your best interests, then The Law Place is ready and waiting to help. Call us today to get your case underway as we begin work to achieve the compensation you deserve.