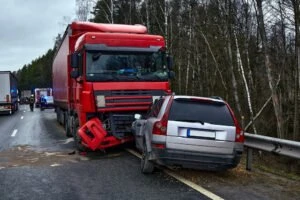 When you're involved in a truck accident, it can be a life-altering experience filled with stress, pain, and numerous legal complexities. The path to recovery can be even more convoluted when the truck belongs to a major trucking company like Werner Enterprises. With thousands of commercial vehicles on the road, Werner Enterprises is involved in a significant number of truck accidents each year. If you're unfortunate enough to find yourself a victim of such an accident, you need the right guidance and representation.
At The Law Place, we stand ready to offer you robust legal support. We have dealt with numerous truck accident cases, gaining invaluable experience and insights into the specific legalities involved in accidents with large trucking companies like Werner Enterprises. We have a team of dedicated truck accident attorneys who understand the trucking industry, the legal labyrinth of a truck accident lawsuit, and how to fight for fair compensation.
Our approach to every case is underscored by a firm commitment to our clients, coupled with an intimate understanding of personal injury law. Most importantly, we work on a no-win, no-fee basis. This means that you won't have to worry about legal fees unless we win your case. Ready to take the first step towards justice?
Give us a call today at (941) 444-4444 for a free consultation.
Understanding Werner Enterprises: A Giant in the Trucking Industry
Werner Enterprises is a recognized leader in the transportation and logistics industry, boasting a large fleet of trucks operating both domestically and internationally. The company has been on the roads for decades, gaining a strong presence in the trucking industry. However, with this increased road presence comes a higher chance of Werner Enterprises truck accidents.
While the trucking industry serves a crucial role in our economy, it's a sector not without its share of issues. Commercial vehicle operations, such as those of Werner Enterprises, come with inherent risks due to the size and weight of their vehicles. A Werner Enterprises truck crash can result in severe or even fatal injuries, given the force exerted in such accidents.
Moreover, Werner truck drivers must abide by stringent regulations, such as those set out by the Federal Motor Carrier Safety Administration (FMCSA). These regulations include limits on the number of hours a driver can operate without rest, maintenance of logbooks, speed limit adherence, and obtaining a proper commercial driver's license. Failure to comply with these rules can lead to reckless driving, endangering the lives of all road users.
Even with proper training, accidents involving Werner trucks can and do happen. If you find yourself involved in a Werner Enterprises truck accident, it's important to seek legal advice to navigate the complexities of your situation. This is where a knowledgeable personal injury attorney comes into play. They can help analyze your accident, determine who is at fault, and guide you towards the best course of legal action.
Our team of dedicated attorneys fight and win for Floridians.
Common Causes of Werner Enterprises Truck Accidents
Navigating the aftermath of a Werner Enterprises truck accident can be challenging. The first step to understanding the path to compensation is identifying the common causes of these accidents. These can include:
Driver Fatigue – Despite strict regulations limiting driving hours, truck driver fatigue remains a common cause of accidents in the trucking industry. A tired Werner driver can easily cause an accident, leading to potentially serious injuries.
Inadequate Training – Every commercial driver's license holder undergoes a certain level of training. However, insufficient or improper training can lead to fatal errors on the road.
Reckless Driving – This can involve a range of behaviors, including exceeding the speed limit, dangerous lane changes, tailgating, or failing to adapt to road conditions. Such behaviors can cause a Werner Enterprises truck crash.
Mechanical Failures – Commercial vehicles like those in the Werner fleet require regular maintenance to stay safe on the road. Failures in essential systems, like brakes or tires, can cause a semi truck accident.
Distracted Driving – Despite stringent laws, distracted driving is a persistent problem in the trucking industry. This can involve using a phone, eating, or even adjusting the radio while driving.
Overloading – Commercial trucks, including Werner tractor trailers, have strict weight limits to maintain vehicle control. Overloading can lead to serious accidents.
Legal Ramifications After a Werner Enterprises Truck Accident
In the aftermath of a Werner Enterprises truck accident, victims may find themselves in a complex legal situation. The interplay of state and federal laws, trucking regulations, and insurance policies can be challenging to navigate without proper guidance. Here are some key points to consider:
Identifying the Liable Parties: –A truck accident lawsuit can involve multiple parties, from the Werner driver to the trucking company itself, or even a third-party vehicle maintenance company. An experienced truck accident attorney can assist you in identifying all parties liable for your injuries, which is necessary to secure maximum compensation.
Dealing with Insurance Companies – In any truck accident cases, dealing with insurance companies can be complicated. Insurance providers are primarily focused on limiting their liabilities and might not offer fair compensation for your injuries. An attorney with a proven track record in truck accident litigation can negotiate with the insurance company on your behalf.
Understanding Federal Regulations -:Trucking companies like Werner Enterprises operate under a complex set of federal and state laws. Violations of these regulations, such as exceeding the speed limit or failing to adhere to the commercial vehicle maintenance standards, can be used to strengthen your personal injury claim.
Compensation for Your Injuries – Serious injuries often result in significant medical bills, lost wages, and other costs. A skilled personal injury attorney can help quantify these damages, ensuring that you pursue a claim that accurately reflects the full impact of the accident on your life.
Pain and Suffering Damages – After a truck accident, victims often endure not just physical injuries but also emotional distress, collectively referred to as "pain and suffering." These non-economic damages can be difficult to quantify as they don't have a specific dollar amount attached like medical bills or lost wages. An attorney can help evaluate your unique circumstances, assess the impact on your quality of life, and formulate a compelling case for the maximum allowance for these damages.
Punitive Damages – In some instances, particularly egregious behavior on the part of the truck driver or the trucking company might warrant punitive damages. These are awarded in addition to compensatory damages, aiming to punish the defendant and deter similar conduct in the future.
We're Florida's top litigation team with over 75 years of combined experience
Potential Liable Parties in Werner Enterprises Trucking Accidents
Determining liability in a Werner Enterprises truck accident can be complex, involving multiple parties and different levels of responsibility. Here are the potential liable parties:
Truck Driver
The Werner driver is often one of the primary parties investigated for liability. Factors such as driver fatigue, reckless driving, and violation of speed limit could point to the driver's fault. A driver who operates a commercial vehicle without a proper commercial driver's license may also be held accountable.
Trucking Company
Werner Enterprises itself can be held accountable in certain situations. If the trucking company failed to provide proper training to its drivers or did not comply with industry safety standards, it could be held responsible for the accident. Negligence in the hiring process, such as employing drivers with poor driving records, can also lead to company liability.
Loading Company
If the accident occurred due to improper loading of the truck, the company responsible for loading the cargo may be held liable. Overloading, or incorrectly distributing the load, can affect the truck's balance and handling, leading to accidents.
Manufacturer
If the accident was caused by a mechanical defect in the Werner truck or tractor trailer, the manufacturer of the faulty part could be held liable. This could include anything from faulty brakes to defective tires or malfunctioning safety equipment.
Multiple Liable Parties
In many tractor trailer accidents, there could be multiple liable parties. For instance, if a Werner Enterprises truck crash occurred due to a combination of driver error and mechanical failure, both the driver and the manufacturer could share the liability. This multi-faceted approach to liability can significantly impact the amount of compensation you might be able to claim.
Navigating through these complexities requires the help of an experienced truck accident attorney. They can thoroughly investigate the accident, identify all potential liable parties, and work tirelessly to hold them accountable for their part in the accident.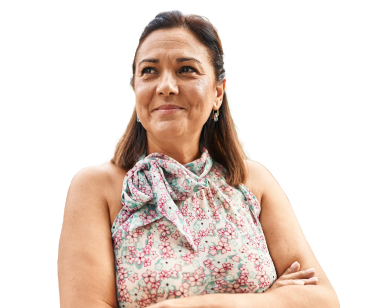 From the initial call to updates on your case status, we are here to get you answers.
The Role of Werner Enterprises Truck Accident Attorneys
When dealing with a truck accident lawsuit, especially against a major trucking company like Werner Enterprises, having a competent and experienced truck accident lawyer by your side is crucial. These cases are often complex, requiring a deep understanding of trucking industry regulations, accident reconstruction, and the methods to deal with truck companies' and insurance companies' legal teams.
Experience and Understanding – Truck accident attorneys are well-versed in the specifics of trucking accidents and the unique factors they present, including the technicalities of trucking industry laws, the commercial driver's license requirements, and the common causes of Werner truck accidents.
Investigative Skills – After a Werner Enterprises truck crash, your attorney will launch an investigation into the accident, gather and preserve crucial evidence, consult with expert witnesses, and determine the liable parties. This could be the Werner driver, the trucking company for improper training or violating speed limit regulations, or even a manufacturer for faulty vehicle parts.
Claim Valuation – Your attorney will evaluate the full extent of your damages – from medical treatment costs to loss of income, and more intangible losses like pain and suffering. They can ensure that all potential areas of recovery are considered, so your claim accurately reflects the impact of the accident on your life.
Negotiation and Litigation – The aim of the insurance company is to settle your claim for as little as possible. Your truck accident lawyer will negotiate with the insurance company and fight for fair compensation. If the insurance company refuses to offer a fair settlement, your attorney can take the case to court.
No Upfront Fees – At The Law Place, our law firm operates on a contingency basis, meaning you don't pay unless we win. This allows you to focus on your recovery while we handle the legal complexities of your case.
Werner Enterprises Truck Accident Lawyer Florida, FAQ
Why Is It Important to Act Quickly After a Werner Enterprises Truck Accident?
Acting quickly is crucial because evidence can disappear, and memories can fade. Furthermore, Florida has a statute of limitations for personal injury cases, meaning you have a limited time to file a lawsuit. By getting in touch with a personal injury attorney as soon as possible, you increase your chances of preserving vital evidence and building a strong case.
How Does Comparative Fault Apply in a Truck Accident Case?
Florida operates under a comparative fault system, which means your compensation can be reduced by the percentage of your fault in the accident. For instance, if you were found to be 20% at fault, your damages would be reduced by 20%. Under new regulations in Florida, if you are found to be more then 50% at fault, you can not claim anything. An experienced truck accident attorney can help in disputing any attempts by the defense to unjustly assign a higher level of blame to you.
Can I Claim Compensation If a Loved One Died in a Werner Enterprises Truck Accident?
Yes. If a loved one died due to a Werner Enterprises truck accident, you might be able to file a wrongful death case. Through this claim, you could recover compensation for funeral expenses, loss of companionship, loss of financial support, and more. It's recommended to speak with a lawyer to explore your legal options in these devastating circumstances.
Ready for Justice? We Are Here to Help!
A truck accident, especially with a major enterprise like Werner, can be a complex and harrowing experience. But you don't have to navigate this path alone. The Law Place, with its robust experience and compassionate approach, stands ready to help you secure the justice you deserve.
Our dedicated team of truck accident lawyers works tirelessly to investigate your case, identify liable parties, and fight for the maximum compensation you deserve. As part of our commitment to you, we offer a free initial consultation to discuss your case, and our work is based on a no-win-no-fee promise.
It's time to put your truck accident stress behind you and begin your journey towards justice and healing.
Reach out to The Law Place at (941) 444-4444 and let us fight for you. You've been through enough – now let us take the wheel.