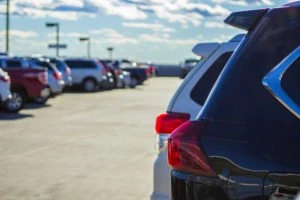 Florida is famed for its beautiful beaches, world-renowned attractions, and biodiverse National Parks. It's no wonder then that it attracts millions of visitors every year from both the United States and from across the globe. Many of these visitors will go on to rent a car with Thrifty or another rental company.
Florida also has high statistics on road traffic accidents. According to the Florida Highway Safety and Motor Vehicles (FHSMV), 400,000 collisions occurred in 2019 alone. It's no wonder then that some of these involve rental cars and tourists. Florida has strict laws when it comes to road accident liability, but it can become a bit complicated when rental cars are involved.
Most of the time, you will be insured by your rental car company, credit card, personal car insurance company, or travel insurance. However, if you are not covered, then you need to speak to a car accident lawyer as soon as possible. Rental companies will have experienced lawyers on their side ready to fight, and it's up to you to level the playing field.
At The Law Place, we have over 70 years of combined experience in Florida law. We are prepared to support you every step of the way and ensure that your rights are protected. Contact us today for a free, no-obligation consultation on (941) 444-4444.
Steps to Take If You Have an Accident in Your Thrifty Rental Car
Assess the situation – After a car accident, the priority needs to be the safety of everyone involved. Move out the way of any hazards and call 911 immediately if anyone is injured. According to Florida law, you also have to phone the police if there were any injuries or substantial property damage.
Gather evidence – You should try to gather as much information as possible, including the other driver's contact and vehicle information and the contact information of any witnesses. It is also a good idea to take photographs of the vehicles involved and any road conditions that could have contributed to the crash, such as a hole in the road, or confusing signage. If a police officer arrives at the scene, get their contact information as well.
Call your rental company – When you rented your car from Thrifty, they should have given you an emergency phone number. Call them and find out what you should do with the vehicle. Try to avoid giving details about the accident at this stage.
Call your insurance company – If you have car insurance in the United States, call them as soon as you can. Your own insurance may cover you. You could also be covered by the credit card you paid with; however, credit card coverage usually only includes a damage waiver and will not pay towards medical expenses if you are injured. You also need to report the accident to your credit card company quickly, as your damage waiver could be rejected if you waited too long. The time frame will be laid out in your policy, but it could be within 24 hours.
File a report with the rental company – Thrifty car rental will require you to make a report with them. However, it could be a good idea to talk to The Law Place first, as anything you say in a report could be used against you if you are found liable for damages.
Our team of dedicated attorneys fight and win for Floridians.
Is the Rental Car Company Liable for Damages?
In Vagas v. Enterprise 2011, the Florida Supreme Court decided that rental car companies are not responsible for the actions of their drivers. Therefore, a rental company cannot be found liable for an accident unless they were in some way negligent, for example, if the car was already in a dangerous condition.
Who Pays After a Rental Car Accident?
If you are in an accident with your Thrifty car rental, then payment will depend upon the coverage you have.
We're Florida's top litigation team with over 75 years of combined experience
You Bought Collision Insurance From the Rental Car Company
When you hired the vehicle, make sure you purchase the Collision Damage Waiver (CDW). This should cover you for a damage waiver unless you've broken Thrifty's rental agreement, for example, if you were driving under the influence of alcohol.
Although CDW should shift the cost of repairing the vehicle to the car rental company, medical expenses are not covered by CDW. You may have purchased supplemental coverage that will pay for medical expenses. If not, you are expected to use your health, car, or travel insurance.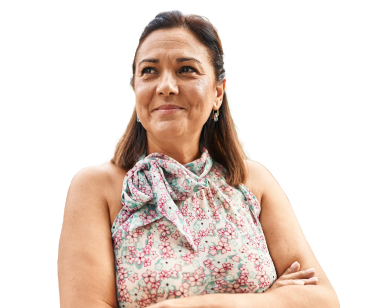 From the initial call to updates on your case status, we are here to get you answers.
You May Already Have Coverage
You could be covered by your own car insurance or your travel insurance. You will need to check your coverage limits and what deductible you might have to pay. Some credit cards also cover you if you used it to pay for the rental.
What If You Are Not Covered?
If you are not covered, then you could end up having to pay out damages. Even if the accident was not your fault, you might still end up out of pocket. If this happens, you could benefit from help from a car attorney lawyer who will fight for a settlement with you.
Usually, you will be covered to some degree; this is because, in accordance with Florida Statute 627.736, car rental companies are required to provide the minimum liability coverage of $10,000 in Personal Injury Protection (PIP) and $10,000 in property damage. Usually, it is only when losses go beyond the limits of your coverage that problems arise. If the car accident in your Thrifty vehicle caused substantial damage, you should contact The Law Place as soon as possible.
Florida's No-Fault Insurance Laws
In accordance with Florida Statute 627.7407, Florida is a no-fault state. This means that each driver involved in an accident should seek coverage from their own insurance policy first. This means that if you are in an accident in your Thrifty car rental, then as long as the other driver is insured, they should be covered. Furthermore, your rental company should have provided you with the state's minimum insurance, which will pay towards medical expenses if you are injured.
However, if the accident was severe, then damages could be greater than their policy limits. In this case, if you were at fault, you could still be liable.
When Is Thrifty Negligent in Florida?
To claim damages that go beyond your rental agreement with Thrifty, you will need to prove that they were negligent. They could be found negligent if:
The car was not properly maintained.
Workers were inadequately supervised.
They should not have hired the car to the driver in the first place.
The staff was inadequately trained.
Additional Charges If You Crash Your Thrifty Rental Car in Florida
After an accident in your rental vehicle, Thrifty could charge you for:
Administration fees – You could be charged for Thrifty to process your claim, this should be around $50 – $150, but could be more in the event of a severe crash.
Loss of use fees – If your rental car needs to be pulled out of circulation to be repaired, then Thrifty could be losing money. They may charge you for this, and the cost will depend on the value of your car, but it could be around $20 -$40 per day until the repairs are complete.
Diminution of value – When your Thrifty rental car is damaged, the value of it will likely decrease. You could be charged for this, and the cost will be dependent on how much the value of the vehicle has decreased.
If the accident was not your fault, then you may still be expected to pay these charges. However, if this happens, then you should fight to be compensated. The at-fault driver may settle with you, or you may choose to go to a small claims court. Either way, you should have experienced lawyers on your side, such as those found at The Law Place.
The Law Place
If you have been injured in a rental, then a damage waiver may not cut it. Furthermore, the other driver could seek compensation from you if the accident was severe. The Law Place represents people facing damages after car accidents in rental vehicles in Florida. We will help you to understand your rental agreement and insurance policies and will make sure that you are aware of every option available to you. Our phone lines are open 24 hours a day so that you can speak to us when you need it most. The sooner you get help from an experienced professional, the more likely you are to have an excellent outcome for your case. Call us now for a free consultation on (941) 444-4444.