If you live in Sarasota and you were in an accident with an 18-wheeler or commercial truck, you are not the only one. According to The National Highway Traffic Safety Administration, over 100,000 Americans are involved in truck accidents each year.
When a truck accident occurs, it is often extremely severe. Although large trucks account for just 3% of the vehicles on the roads, they are involved in 12% of all fatal accidents.
If you or a loved one was seriously injured or killed in a truck accident, it is important that you fight for your right to compensation. Truck companies and truck drivers have a duty to protect other drivers on the road, and too often, reckless behavior results in life-altering consequences.
Contact us at The Law Place today on 941-444-4444 for a free consultation and speak to Sarasota personal injury attorney committed to fighting for your rights.
Why You Need an Experienced 18 Wheel Truck Accident Lawyer
Trucking companies will have dealt with will countless truck accident cases, and they will have procedures already in place to protect themselves and their drivers. Following an accident with a truck driver, the trucking company could have representatives on the scene within minutes who will begin to collect evidence to try and reduce any claim brought against them. That is because they know that a lawsuit resulting from a truck accident is usually a highly substantial amount, so the more they can do to devalue or dismiss your claim in Sarasota, the better.
Trucking companies devote a lot of time, money, and effort in defending any personal injury or accident case that is brought against them. It might seem obvious that the 18-wheeler truck was at fault, but that does not mean that the trucking company will be prepared to pay you the settlement that you deserve.
At The Law Place, you will receive representation from a truck accident attorney who will support you every step of the way. We have experience dealing with similar cases across Sarasota and Florida and will make sure that you are not taken advantage of.
Our team of dedicated attorneys fight and win for Floridians.
What Do I Do After an 18-Wheeler Truck Accident?
If you are still at the scene of the truck accident, then try not to panic! Our phone lines are open 24 hours a day, so you can phone our law firm for some free, unbiased advice when you need it most.
Do not leave the scene – Your initial reaction might be to flee, especially if you are on a busy highway. However, this could constitute a hit-and-run, which is a serious offense. If you can, move out of the way of oncoming traffic and make sure that you and your passengers are safe.
Call 911 to report the emergency – In Florida, you are required to phone the police if an accident caused personal injury or substantial property damage. Furthermore, the trucking company will be quick to try and make a case against you, and a police report will help to get the facts straight.
Check on the other people who are involved in the accident – Assess your own injuries and those of anyone else involved, if necessary, phone for an ambulance.
Take photos and capture video footage of the wreck – Use your phone to take photos of the entire scene, including all vehicles involved from different angles, road signs, the nature of the roadway, and road conditions. If there are any skid marks or debris, then try and capture this too. However, never put yourself in danger if there is still moving traffic.
Gather names and contact information – Witnesses of the collision can help you and your lawyer to fight your personal injury case in Sarasota.
Go to the emergency room – Following an accident with a truck, adrenaline is going to be running high. Therefore, you might not be aware of the extent of your injuries. It is important to get yourself checked out. Furthermore, medical records could be vital in your personal injury claim. You have two weeks from the date of the accident to get treatment for injuries that you later claim for. However, the sooner you receive treatment, the easier it will be for your truck accident attorney to prove that your injuries were the result of the accident.
Avoid giving details of your accident case on social media – Social media statements can be used against you if you decide to make a personal injury claim. You should also avoid posting any activities you might be participating in, as this could be used to devalue your injuries.
Causes of 18-Wheeler Truck Accidents
A truck accident is not always the fault of the truck driver. Many accidents can occur because of the negligence of the trucking company, who could have been looking to save money. This is unacceptable, and by bringing big businesses accountable for their actions, our law firm hopes to prevent more people from suffering unnecessarily in the future.
Causes of a truck accident in Sarasota, FL, could include:
Driver fatigue – This would likely be the fault of the truck driver. However, some trucking companies expect their drivers to travel long distances with little time to rest.
Overloaded freight – This is usually the fault of the trucking firm.
Excessive speed – This could be the fault of the driver; however, the trucking company may also be liable if they set strict and unreasonable deadlines.
Equipment malfunction – The manufacturer might be at fault if this was the cause of the truck accident.
Defective tires – This could result in a tire manufacturer or distributor to be the defendant.
Failure to follow state and federal regulations – This could be the fault of both the truck driver and the company.
We're Florida's top litigation team with over 75 years of combined experience
How Will a Law Firm Prove My Case in Sarasota?
At The Law Place, we have dealt with truck accidents before. This is important because if you or your representation make the wrong move, they could seriously devalue your claim, especially because the truck company will have experienced lawyers on their side ready to take advantage of any loophole.
Here are just some of the things our law firm could use as evidence in your case:
Any evidence from the scene, including photographs and the police report.
Your attorney will begin contacting witnesses and gathering statements.
They will also assess your medical records and fight for your right to past, present, and future medical expenses. Your attorney will also gather statements from yourself and your family, to prove how the accident has affected your life. They will fight for your right to be compensated for your pain and suffering.
If there were any cameras at the scene, then your attorney will find the footage. Note that often road footage is deleted after a certain amount of time, therefore the sooner you contact us, the better.
Your truck accident lawyer will seek records from the truck company to check that their vehicles are properly maintained, they correctly test, hire, and train drivers, and they accurately keep records of their driver's working hours. The trucker's logbook and shipping and receiving receipts could be vital evidence in your case.
Your skilled truck accident attorney will seek access to any black boxes installed, which could include data of how the vehicle has been driven, which may have contributed to the crash.
If necessary, we will involve accident reconstruction specialists whose research can be used as evidence. The truck company may also have such specialists on the side. Therefore, this could be an important aspect of your case.
We can also use evidence from the damage of your vehicle before you have it repaired. An attorney will also be able to gather evidence from the damage done to the truck if you act quickly. The trucking firm may try to have their vehicle repaired quickly if they are concerned about a big lawsuit.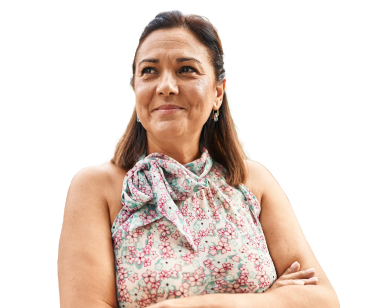 From the initial call to updates on your case status, we are here to get you answers.
Common Injuries From Truck Accidents
Truck accidents are often the most severe road accidents, especially those involving large 18-wheeler trucks.
A large commercial vehicle is heavy, while a car may only weigh 4,000 pounds a large truck can weigh 80,000 when it is loaded, or even more if overloaded illegally.
Victims suffer broken bones, internal injuries, back and neck injuries, and in the worst-case scenarios, paralysis, traumatic brain injury, and death.
Those who survive could be left with life-changing and debilitating injuries, and they deserve sufficient compensation.
Compensation for Trucking Accidents
Medical bills – You should fight for your rights to compensation for medical bills, including past present and future treatment and rehabilitative costs.
Loss of earnings – You should also be reimbursed for lost wages and lost earning potential.
Property damage – The cost of repairing your vehicle should be covered.
Pain and suffering – Pain and suffering include mental suffering and loss of enjoyment. For example, if you can no longer run or pick up your child. These are difficult to quantify, and you need an experienced law firm on your side to fight for your rights.
Loss of a loved one – If you have lost a loved one because of an accident with a truck, then you are owed compensation for funeral expenses and loss of consortium. The loss of consortium covers lost wages to a family household.
The Law Place
Phone The Law Place today on 941-444-4444 for a free consultation, our practice areas cover Sarasota and the rest of Florida. If you have been in a road accident with a truck, then you deserve compensation. Accidents involving trucks are some of the most traumatic things that can happen to a person. And while no amount of money can make up for what you have been through, you shouldn't have to worry about paying for the costs of an accident that wasn't your fault.
Truck companies will have lawyers on their side, ready to fight and devalue your claim, it is essential that you level the playing field by ensuring that you have quality representation. Don't tackle it alone; receive the help you need today so that you can focus on your recovery. And don't worry, we work on a contingency basis, so if we don't win, then you will not pay anything.