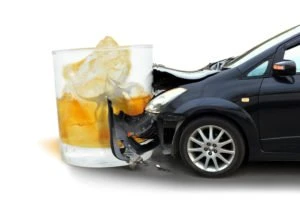 The consequences of car accidents can be devastating for victims and their loved ones. Often these accidents are unavoidable, but in many cases, they are caused by the negligence or recklessness of another driver. Sadly, when someone chooses to drink and drive, they do so knowing the possible consequences, and this makes the situation even more upsetting.
Florida has harsh penalties for people who choose to get behind the wheel while they are intoxicated. Still, thousands of drunk driving accidents happen every year, injuring and killing innocent drivers on the road. The National Highway Traffic Safety Administration (NHTSA) found that in 2011, almost 14% of drivers involved in fatal crashes were under the influence of a controlled substance, including alcohol, drugs, or prescription medication.
Thankfully, there are strict laws in Florida regarding the consequences and compensations owed by any driver who is found to be under the influence at the time of an accident. This makes seeking recompense from these parties a much easier task then it is in other states
Our Tampa personal injury lawyers at The Law Place have over 75 years of combined experience in dealing with drunk driving cases. If you or a loved one have been involved in a DUI accident, call us today for a free consultation on (941) 444-4444. We are ready to get started on your case and fight for the justice that you deserve.
What the Law in Florida Says About Drunk Drivers
Florida considers drunk driving a very serious offense. A driver is considered guilty of Driving Under the Influence (DUI) if they take control of a vehicle with a blood-alcohol level of 0.08 or higher, they do not need to be actually driving in order to be convicted and furthermore, if the arresting officer believes that their "normal faculties" are impaired with a blood alcohol level below 0.08, they may still face DUI charges. Penalties of a DUI conviction increase in severity after any additional drunk driving offenses.
For a first DUI conviction, a driver in Florida will face:
A fine of $500-$2000.
Up to six months in jail (possible jail time increases to nine months if there was a minor in the car or if the defendant was driving with a blood-alcohol level of 0.15 or above).
50 hours of community service time.
Up to one year of probation.
Loss of driver's license for up to one year.
In Tampa, Florida, a DUI will stay on the driver's record for 75 years.
Although these charges are sufficient in punishing the drunk driver, this does not help the people who have suffered an injury as a result of their recklessness. It doesn't cover their losses, and victims are often left with medical expenses that they are unable to pay for. This is where the Tampa DUI accident lawyers at The Law Place step in.
Our team of dedicated attorneys fight and win for Floridians.
Determining Liability in a Tampa Drunk Driving Accident Case
One of the most common ways to assign liability to a personal injury case is to determine if the party that caused the crash was negligent. Negligence is defined as an instance in which "another person violated a duty of care and thus caused injury to someone else." Drunk driving often qualifies as a breach in the duty of care, but this typically isn't the main factor that is used to determine liability.
Instead, drunk drivers are often considered reckless instead of negligent. Recklessness is knowing that your actions will cause harm to others. Even drivers that don't know that their actions are reckless can still be found liable if they "should" have known.
It is difficult for any drunk driver to argue that they didn't know or couldn't know the possible consequences of their actions given that drunk driving laws and consequences are well documented in every state, not just Florida. Therefore, if it can be proven that the driver was intoxicated when the incident occurred, it is often a straightforward argument to show that they are reckless and liable.
A Tampa car accident lawyer from The Law Place can review your case to determine if the evidence is sufficient to prove that the other driver was intoxicated. If the answer to that question is yes, assigning liability and recovering compensation for you or your family is an essential next step.
Steps to Take at The Scene of the Drunk Driving Accident
If you are reading this shortly after being involved in a drunk driving car accident in Tampa, then here are the steps you should take which may help towards your case:
Record every detail you can about the car and person who is suspected to be drunk driving at the time of the collision. If they haven't stopped, try and record the color, shape, type of car, and, if possible, the registration number.
If they have stopped, take all details of the driver, their address, name, phone number, insurance details, etc.
Make a sketch of the accident, draw the road, and two squares labeled "A" for you, and "B" for the other car with arrows to show the directions you were both traveling. This can be a highly useful tool in seeking a personal injury claim.
Speak to as many witnesses as possible, take their details down in the same manner that you recorded the drunk driver's details. Get a phone number, name, and address if they are willing to give it. Most witnesses are more than happy to provide these details, especially when drunk drivers are involved, but you will have to ask for them.
Record any injuries immediately, no matter how minor. If you have a slight ache in your back, record it, bruised arm, record it. When seeking personal injury compensation in Tampa, the details you provide your car accident lawyer will ultimately affect how much money you could receive in compensation. Some injuries may seem minor at first but can get worse and cause issues in the long term.
Seeking Compensation in a Tampa Drunk Driving Case
Depending on the severity of your injuries following the car accident, and how your everyday life is adversely affected, you can seek a variety of damages. A personal injury lawyer will ensure you get the highest compensation for your case. One of the most compelling reasons to work with an attorney is that an insurance company will do everything they can to minimize your payment, and even look for ways to avoid paying you altogether.
It's not unusual for them to delay a claim until you are desperate for any sum of money they're willing to offer in a settlement. A lawyer will fight on your behalf as your advocate every step of the way. We are prepared to negotiate aggressively and go to trial if necessary.
Some of the damages you can recover include economic and non-economic damages.
Economic Damages
Medical bills – Injuries sustained in drunk driving accidents can be severe and medical bills can add up quickly. Common medical costs that can be recovered include reimbursement for doctor's visits, surgeries, medication, hospital stays, physical therapy, and chiropractic treatment. Victims can also claim for things like massage and other alternative treatments.
Lost wages – Payment for any time missed at work due to doctor's visits, surgeries, or recovery. If your injuries are severe, you may have a claim to recover future wages. Some victims are unable to return to their place of work for an extended period of time, especially if their job is a physical one.
Medical equipment – This includes wheelchairs, walkers, hospital beds, and other necessary equipment.
Home modifications – If you are unable to walk or need assistance at home after the accident, you may need to have a wheelchair ramp or railing installed in your home.
Non-Economic Damages
Pain and suffering – Pain from an accident can extend for years beyond the initial trauma. Pain and suffering covers compensation for physical pain as well as emotional or mental distress.
Loss of enjoyment – Loss of enjoyment occurs when victims of the drunk driver are unable to participate in activities that brought them enjoyment in the past, including sports and hobbies.
Loss of consortium – Loss of consortium applies to the spouse or family member of someone who has been injured or died as a result of an accident caused by a drunk driver. Loss of consortium can be claimed when the injured party can no longer provide the same level of love, affection, companionship, or sexual relations that they were able to provide before.
We're here to serve you. Our phones are open 24 hours a day.
Contact The Law Place If You Have Been Injured in a Drunk Driving Accident in Tampa, Florida.
We have a team of skilled and dedicated attorneys ready to fight for what is rightfully yours following an accident caused by a drunk driver. We know that the days and weeks following an accident are a stressful and painful time, instead of worrying about paying your bills, filing forms, or following up with insurance companies. You should not have to suffer because someone else made the decision to drive whilst drunk. Let us fight your injury case on your behalf and relieve you of this burden.
Many of the attorneys at our Florida based law firm have an AVVO 10.0 rating, which is the highest possible rating coming from a variety of sources, including trial skills and client reviews. Our team is diverse and incredibly skilled. Our passion has led to favorable outcomes in countless cases. And remember, there is no fee to hire us. We work on a contingency basis, which means we don't get paid until you do.
If you or a loved one has been injured in a pedestrian accident by a drunk driver in Tampa, our experienced team of pedestrian accident lawyers in Tampa is here to help you seek the compensation you deserve. Contact us today for a free consultation to discuss your case and explore your legal options.
If you have been injured in an accident that was caused by a drunk driver, contact The Law Place today on (941) 444-4444 for a free consultation with our legal team. Unlike most law firms in Florida, we work as a team so that we can make sue of our combined experience to help you with your case.