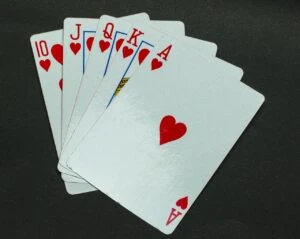 Navigating the intricacies of Florida gambling laws can be challenging, especially when potential penalties for gambling crimes range from hefty fines to significant jail time. Whether you're accused of running a gambling house, operating illegal slot machines, or engaging in pyramid schemes, understanding the stakes and the complexity of the laws involved is crucial.
In such circumstances, the guidance of a knowledgeable criminal defense lawyer can be invaluable. At The Law Place, our lawyers have a thorough understanding of Florida gambling laws, equipped with the knowledge to handle a wide range of gambling offenses. Our team-based approach ensures comprehensive support, while we also understand the importance of one-to-one service, giving your case the personal attention it deserves.
Recognized for his exceptional work in the field, David Haenel has earned the highest possible rating on AVVO – an independent review site. We believe that every case is unique and deserves a dedicated approach to secure the best possible outcome. A commitment to our clients' needs, combined with a deep understanding of the localities we serve, including Sarasota, has distinguished our firm in the field of criminal defense.
Understanding the situation you are in can be the first step towards a positive resolution. We invite you to schedule a free consultation with a Sarasota criminal defense lawyer, allowing us to discuss your case, provide initial guidance, and showcase how we can assist you in navigating the complexities of your gambling crime charges. Don't gamble with your future – reach out to The Law Place today.
Navigating the Maze of Florida Gambling Laws: A Closer Look at Gambling Offenses
In the state of Florida, a broad array of activities falls under the umbrella of gambling offenses. These offenses range from the seemingly innocuous, such as participating in a friendly bet, to more complex crimes like operating unlicensed gambling houses or participating in pyramid schemes. Understanding these offenses requires a deep dive into the legal landscape of Florida's gambling laws.
Gambling House – Operating a gambling house is a notable offense under Florida law. If you own, maintain, or are involved in any way with a place where gambling occurs, you could face a third-degree felony charge. This is true regardless of whether you partake in the gaming activities or not. The key factor is the activity occurring on the premises.
Pyramid Schemes – Dealing in pyramid schemes is another complex crime often associated with gambling offenses. These schemes are illicit business models where early entrants earn money primarily from the recruitment of subsequent entrants, rather than from any legitimate investment or sale of products or services. Pyramid schemes are deceptive and illegal, carrying severe penalties in Florida.
Overstepping Regulations – Florida's gambling laws are intricate and contain many exceptions. For instance, certain forms of gaming are legal within the state. Licensed pari-mutuel betting, state-run lotteries, and certain types of casino gaming on tribal land are permissible. Yet, even within these legal boundaries, individuals can find themselves accused of gambling crimes if they overstep the regulations.
Understanding these complexities underscores the necessity for knowledgeable legal representation if you are facing accusations related to gambling offenses. As with any criminal charges, the potential consequences of a conviction for gambling crimes can be life-altering. Therefore, it is essential to secure a competent criminal defense lawyer if you find yourself suspected of a gambling crime in Florida. At The Law Place, our team of attorneys is well-versed in Florida's gambling laws and is prepared to fight on your behalf.
Our team of dedicated attorneys fight and win for Floridians.
Florida Law and Gambling
The Florida Uniform Crime Reports (UCR) program comprehensively defines "gambling" as any illegal activity involving the betting of money or assets, aiding and abetting games of chance for financial stakes, manufacturing or trading gambling devices, rigging the results of sports or contests for gambling advantages, and having or disseminating wagering information.
The primary crimes associated with gambling under Florida law include the operation of a gambling house, the organization of a lottery, use of gambling devices, and partaking in bookmaking. The state has noted a consistent reduction in gambling-related arrests, with a total of 123 arrests recorded in 2018.
Gambling crimes, depending on their nature, can either be felonies or misdemeanors. While conducting or operating a gambling business is seen as a felony, casual or isolated acts of gambling are misdemeanors. The punishment can range from up to 60 days in jail and a $500 fine for a single act of gambling to a potential five-year imprisonment and a $5,000 fine for running a gambling house.
Florida law broadly categorizes "gambling paraphernalia" as any apparatus or device involved in contravening the state's gambling laws. Such paraphernalia can, in certain circumstances, be seized for forfeiture under the Florida Contraband Forfeiture Act.
The Stakes are High: Understanding the Consequences of a Gambling Crime Conviction
In Florida, the consequences of being convicted for a gambling crime are multi-faceted and extend beyond immediate penalties. Understanding the breadth of these repercussions is essential to comprehend the seriousness of the situation and the importance of strong legal representation.
When it comes to criminal charges related to gambling crimes, the Florida judicial system doesn't bluff. Accusations can range from misdemeanors to felonies, depending on the specific crime and the degree of involvement. Operating a gambling house, for instance, is considered a third-degree felony and can lead to hefty fines and imprisonment.
In addition to the immediate consequences, such as fines and potential jail time, a conviction can have a lasting impact on a person's life. This conviction becomes part of your permanent record, which can subject you to scrutiny and disadvantage in various future scenarios. It can affect your employment prospects, as many employers conduct background checks and may be hesitant to hire someone with a criminal conviction. In some cases, it could also impact your eligibility for certain licenses, security clearances, and even housing applications.
Furthermore, if the gambling operation involved large sums of money, property, or other assets, these could be subject to seizure by the court. This can add a significant financial burden to the already challenging situation.
However, it's crucial to remember that being accused of a gambling crime does not automatically lead to a conviction. The prosecutor must prove beyond a reasonable doubt that the defendant committed the crime. This is where a skilled criminal defense lawyer comes into play. At The Law Place, our team of attorneys has the knowledge and resources to challenge the prosecutor's evidence and build a strong defense on your behalf. We understand the serious implications a gambling crime conviction can have on your life and future, and we are committed to providing the best outcome for our clients.
We're Florida's top litigation team with over 75 years of combined experience
A Guiding Hand in Rough Waters: The Role of a Sarasota Gambling Crimes Defense Lawyer
In the complex and often intimidating world of criminal law, a dedicated defense lawyer serves as your guide and advocate. When facing gambling crime charges, it's crucial to have someone with the legal knowledge and experience on your side, capable of fighting aggressively on your behalf.
An experienced Sarasota gambling crimes defense lawyer will meticulously examine every detail of your case. They'll review all the evidence presented by the prosecutors and investigate any potential weaknesses or discrepancies. If the prosecutor's evidence is found lacking or if the investigative processes were flawed, your lawyer may be able to challenge the case, potentially leading to a dismissal or reduced charges.
Furthermore, in many gambling cases, such as those involving slot machines or casino operations, the laws and regulations can be incredibly complex. It's often the case that the suspect wasn't aware they were committing a crime. A competent defense lawyer can argue on this basis, presenting your case in a light that mitigates potential penalties.
The role of a criminal defense attorney extends beyond the courtroom too. They may negotiate with the prosecutor for a plea deal or reduced charges, sparing you the stress and uncertainty of a court trial. Their assistance is also invaluable in navigating the legal procedures and paperwork, which can be overwhelmingly complex for someone unfamiliar with the process.
At The Law Place, we believe in providing personal attention to our clients while deploying a team-based approach for the best outcome. We understand the distress and anxiety that come with being investigated for a gambling crime, and we are committed to providing steadfast legal support. We serve clients in Sarasota and the following localities, offering a free consultation to discuss your case and how we can help. Our defense lawyers are ready to stand with you, ensuring that you are not alone in this difficult time. Contact us today and take the first step towards securing your future.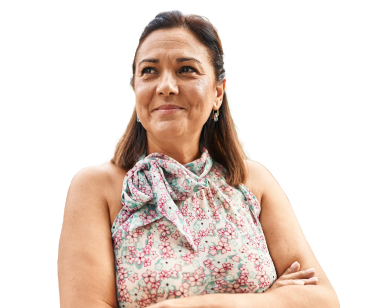 From the initial call to updates on your case status, we are here to get you answers.
Sarasota Gambling Crimes Lawyer, FAQ
What are some of the common types of gambling crimes in Florida?
In Florida, the spectrum of gambling crimes is quite broad and ranges from unlicensed gambling operations to participation in illegal pyramid schemes. Crimes may involve unregulated slot machines, unlawful lottery games, or the unauthorized operation of a gambling house. This is not an exhaustive list and other gambling activities may also fall foul of the law.
What is the role of a criminal defense lawyer in a gambling crime case?
A criminal defense lawyer serves as the defendant's advocate and guide through the complex legal process. They work to challenge the prosecutor's evidence, identify procedural mistakes or violations of rights, and negotiate for lesser charges or even dismissal of the case. They can also advise on plea agreements if appropriate. Their primary goal is to secure the best possible outcome for the defendant.
Can I be charged with a gambling crime if I only bet occasionally?
Even occasional involvement in illegal gambling activities can result in criminal charges. The key issue is not the frequency of your participation, but whether the activity itself is legal under Florida law.
What is the potential impact of a gambling crime conviction on my future?
A conviction for a gambling crime can have serious long-term implications. Beyond immediate penalties such as fines or jail time, it can lead to a criminal record, which may affect your future employment prospects, housing applications, and even some civil rights.
How can I find out more about my legal options if I'm accused of a gambling crime?
The Law Place offers a free consultation for individuals facing gambling crime charges. We are available to discuss your case, review your legal options, and explore potential defense strategies. We invite you to contact us to learn more about how we can assist you.
I believe I may be under investigation for gambling crimes but I haven't been formally charged yet. What should I do?
The initial stages of a criminal investigation can be a crucial period, and any missteps could potentially harm your defense in the future. It's vital not to discuss your situation with law enforcement without legal representation present. If you suspect you're being investigated, it's important to seek legal counsel immediately. At The Law Place, we're ready to provide you with the guidance you need during this difficult time. Please message us or contact our office to schedule a free consultation and discuss your options.
Unleashing Your Best Defense with The Law Place
Navigating the stormy seas of a gambling crime charge can feel overwhelming. You're not only faced with the immediate threat of penalties such as fines and jail time, but also the lasting effects a conviction can have on your future. You don't have to face this challenge alone.
At The Law Place, we stand ready to fight for you. We are committed to providing you with attentive, personalized service, while using our collective knowledge and resources to build your strongest defense.
Our unique team-based approach means that you get the advantage of our combined knowledge and experience. However, you're not just another case number to us. We believe that everyone deserves dedicated, one-on-one attention, and that's what we promise to provide.
A gambling crime charge doesn't have to define your future. Let us fight for your rights and work towards the best possible outcome for your case. Secure your future by choosing The Law Place for your defense. We invite you to contact us today for a free consultation. Let's discuss your case, your concerns, and how we can be of service to you. Together, we can face this challenge head-on.