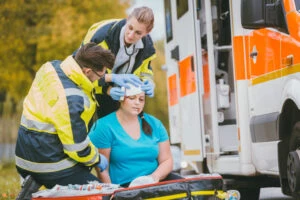 Scooters have transformed and developed rapidly over the past decade. People use scooters as an eco-friendly way of transportation in crowded cities. They are popular and colorful, and many are powered by electricity.
Anyone with a mobile phone can install an application and find scooter rental availability in their area instead of walking to where they need to be. The ease of accessibility and use has given scooters a boost in popularity. However, accidents can also happen when riding a scooter, especially in busy places.
The Law Place has years of experience when it comes to dealing with various accidents, including scooter accidents, car accidents, motorcycle accidents, and more. Our team of personal injury attorneys understands the complex issues that can arise after a scooter accident, and we want to guide you through the legal process.
Scooter accidents have the potential to cause serious injury or minor injury, depending on the facts of each individual case. Sometimes a rider loses control over their scooter, and other times they can collide with a motor vehicle, an object, or something else. It is also possible for a scooter defect to lead to an accident.
If you or someone you know were injured in a scooter accident and suffered injuries, then you should get in touch with a Sarasota scooter accident lawyer at The Law Place. Our law firm will be able to determine if the accident was caused by negligence or product defect, and we will fight for compensation.
What Is an E-Scooter in Sarasota, FL?
In the past, scooters were only known as fun childhood toys. Today, scooters have been redesigned with power and turned into an efficient method of transportation.
A scooter's definition changes depending on who you ask. It can be seen as a children's toy, a motorized mobility device, a top-of-the-line Segway, or a hoverboard.
When you hear someone talk about hiring a scooter, they are talking about e-scooters that are marketed by Lyft, Lime, Bird, Jump, and Spin. They leave scooters on the side roads in big cities for people to rent.
If you would like to gain permission to use the scooter, you will have to agree to a virtual contract and pay via the application. It is worth noting that scooter companies will not provide users with safety gear or helmets.
In Lime's terms of service, they make the user wholly responsible for issues that arise and contribute to causing accidents, such as:
Safety.
Helmets.
Brakes.
Inspection.
Weather.
Awareness of damage or excessive wear.
Other safety issues.
Consumer Product Safety Commission in Sarasota, FL
The CPSC has issued plenty of warnings in regard to scooter-related injuries as early as 2001. The agency documented 2,250 visits to the emergency room in a press release, and the previous year they noted 4,390 injuries.
There have been recalls of scooters and hoverboards according to the CPSC, including:
Segway – Fire and "smoldering hazards" caused by Lime's Ninebot Scooters.
Segway – Potential falls by reverse torque issues by their personal transporters.
Performance Products Kruscher Scooter – Falls caused by the down tube.
Pulse performance electric child's scooter – Falls caused by the knuckle joint holding the wheel and axle.
GLOPO children's scooters – Falls caused by the front wheel detaching.
Kickboard – A laceration hazard.
Our team of dedicated attorneys fight and win for Floridians.
The CDC
The Centers for Disease Control and Prevention (CDC) had a team document dockless scooter accidents and interviewed 158 injured people over 87 days in Austin, Texas. They discovered:
Injuries – 130 scooter riders.
Hospitalized – 20 percent of injured people.
Head injuries – 45 percent of injured people.
Upper extremity fracture – 27 percent of injured people.
Lower extremity fracture – 12 percent of injured people.
E-scooters in the street – 52 percent of injured people.
First-time scooter riders – 29 percent of scooter accidents.
Involving other motor vehicles – 18 percent of scooter accidents.
Scooter accidents can also happen because of cracks, potholes, and other pavement issues.
Who Is Responsible for Scooter Accident Injuries in Sarasota, FL?
If you were injured in a scooter accident, a motorcycle accident, a car accident, or another type of accident, then you are probably wondering who should be held responsible. There are multiple negligent parties who could share responsibility:
Car accident – The driver is mostly responsible for damages when they strike a scooter rider. If another person causes a scooter accident while using someone else's vehicle, then the owner will share liability due to the fact that they negligently loaned their motor vehicle to a driver.
Scooter owner – The owner of the scooter is responsible for fixing maintenance or safety issues. If there was an issue with the scooter, then they could be held liable.
Truck accident – The truck driver is responsible for how they behave on the road. If they are working for a common carrier, then the owner and employer could share liability.
Maintenance and repair contractor – The repair or maintenance company could be responsible for the scooter being broken and not being in a safe working condition.
Scooter manufacturer – If a scooter manufacturer, designer, or distributor creates a scooter with a defect, then they could share liability in the event that the defect causes or contributes to an accident.
Set up a free case evaluation with The Law Place now, and we will discuss who is responsible for your injuries.
We're Florida's top litigation team with over 75 years of combined experience
What Damages Can a Scooter Accident Victim Recover in Sarasota, FL?
It is not always easy to recover damages following a scooter accident, motorcycle accident, or car accident. Personal injury law entitles you to recover financial compensation after an accident that was not your fault.
Economic Damages
Economic damages are calculated by looking at bills, receipts, or invoices. They include:
Medical expenses.
Physical therapy.
Prescription medication.
Medical equipment.
Doctor's visits.
Lost wages.
Property damage.
Non-Economic Damages
Non-economic damages cannot be easily calculated because they are not referenced by using bills, receipts, or invoices. They include:
Pain and suffering.
Emotional trauma.
Diminished quality of life.
Loss of enjoyment of life.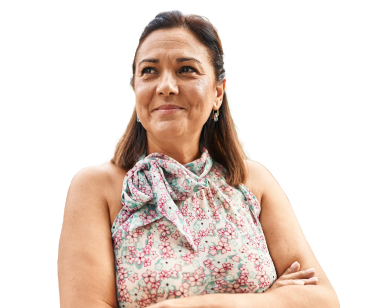 From the initial call to updates on your case status, we are here to get you answers.
How do Responsible Parties Defend Themselves in Sarasota, FL?
Insurance companies might deny coverage for liability claims when they sort through scooter coverage issues.
If a motor vehicle crashes into your scooter, then their insurance will manage the claim. Scooters are treated as bicycles, which means that you are entitled to Personal Injury Protection (PIP) benefits under your insurance policy. In most cases, the other party's insurance company will try to prove that your injuries are not serious enough to meet the threshold of Personal Injury Protection (PIP) benefits.
Scooter rental companies have contracts that limit their responsibility for issues that arise. They ensure this by making a customer agree to their company terms before they can access and use the device. Most user agreements will make the customer assume responsibility for maintenance, performance, and safety.
Defendants can plead no comparative negligence or no liability when a case goes to trial because they hope the court will file in their favor.
Personal Injury Protection (PIP) is explained in detail in Florida Statute 627.736.
Scooter Accident FAQ
Scooters are an easy way to move around, especially in the busy city of Sarasota. Scooter accident victims can suffer serious injuries, such as traumatic brain injuries, spinal cord injuries, broken bones, and more.
How Long do I Have to File a Personal Injury Claim After a Sarasota Scooter Accident?
Following a Sarasota personal injury in a scooter accident, you will need to file your personal injury claim before the statute of limitations runs out. In Florida, this is 4 years for an injury case and 2 years for a wrongful death case.
It is important that you hire a Sarasota motorcycle accident lawyer to discuss your case and other things that could affect the statute of limitations.
The statute of limitations is explained in full in Florida Statute 95.11.
When Should I Contact an Attorney After a Scooter Accident?
You should speak to a Sarasota motorcycle accident attorney as soon as possible following a scooter injury involving a car accident or a motorcycle accident. The sooner that you speak to a Sarasota personal injury attorney, the sooner that they will be able to:
Collect evidence and facts – If you wait a long time before you start an investigation into the accident, then it will be harder to find evidence that will help your Sarasota personal injury claim.
Give you advice about your Sarasota personal injury claim – You will probably have questions about your accident and about how personal injury cases work. That is why a personal injury lawyer will help you to answer the questions and maximize your compensation.
If I Forgot to Wear My Helmet or Chose Not to Wear My Helmet at the Time of the Accident, do I Still Have Grounds for a Scooter Accident Claim for a Traumatic Brain Injury?
You may still be entitled to claim, but you will need to speak to a Sarasota motorcycle accident attorney first.
All riders have to legally wear a helmet while they are riding a motorized scooter until they hit the age of 21 years old. A rider who does not wear a helmet is three times more likely to suffer a traumatic brain injury than the ones who do wear a helmet.
However, regardless of whether you wore a helmet or not at the time of the accident, you will still have the right to seek compensation for the injuries caused.
How Much Compensation Should I Expect from My Scooter Accident?
You might be struggling with financial burdens after a scooter accident. However, you might be wondering how much compensation you can expect to receive.
It is important that we determine who caused your accident because the party can have a serious impact on the type of compensation that you recover from your injuries.
If the driver who caused your accident carries minimum liability insurance, then you could receive a maximum of $10,000 bodily injury coverage.
How Long does It Take to Settle a Personal Injury Claim After a Scooter Accident?
People who suffered injuries in accidents that were not their fault deserve compensation. However, there are factors that will contribute to how long it will take to settle a case, such as:
The time that it takes for you to file a scooter accident claim – You might want to hesitate before you file a claim, but we advise that you do not. The faster that you start your case, the sooner that you can receive the compensation that you are owed.
How long it takes to fully examine and understand the extent of your injuries and the effects that they will have on your life following the accident – You must seek medical attention right away after an accident, even if you think that you were not hurt. A doctor will examine your injuries and take notes, which will help your case.
If you decide to hire a lawyer or not – It is important that you hire a Sarasota personal injury attorney to help with your negotiations and speed along the process. A personal injury attorney will support you every step of the way and ensure that you receive the right amount of compensation.
What Types of Vehicles Count As Scooters in a Scooter Accident Claim?
There are many types of scooters in the world. Some of them are children's toys, and others are motorized and used to move around town. In most cases, e-scooters are used by citizens and tourists who are looking for a faster and easier way to travel, but there are also scooters that are used by elderly or disabled people.
All of these scooters must follow the same rules as pedestrians on the road and sidewalks, including obeying every traffic signal.
Contact The Law Place in Sarasota, FL
If you or someone you know were injured in a scooter accident caused by a motor vehicle driver or a defective scooter, then you are entitled to recover compensation for your losses. It can be difficult for you to get back on your feet following an accident, but we want to be the ones to help you.
At The Law Place, we have over seventy-five years of experience and knowledge in helping car accident victims, motorcycle accident victims, scooter accident victims, and more. Our team of personal injury attorneys will develop a strong case and aggressively defend your legal rights.
Our law firm is always ready to assist you in whatever way you need. We will fight to recover your damages, such as medical bills and property damage, and seek the compensation that you deserve for your pain and suffering. Contact a scooter accident lawyer at our law firm to set up a free consultation with us in Sarasota.