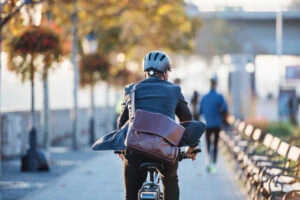 If you or someone you love has been injured in an electric bike accident in Sarasota, Florida, you may be eligible to claim compensation. You will have a case if you have been injured in a bike accident that wasn't your fault. No matter the accident, an experienced personal injury attorney at The Law Place can help you.
Our law firm has over 75 years of combined experience working within personal injury law and helping accident victims achieve the justice they deserve. Our personal injury lawyers have accumulated vast knowledge and experience over the years that can benefit your case.
Regardless of whether you have suffered minor or serious injuries, we can help you. Our team is available 24 hours a day, seven days a week. To schedule a free consultation with a personal injury lawyer at our firm, contact our office now.
What Is an Electric Bike in Florida?
In the state of Florida, a bicycle or tricycle is defined as electric by having the following features:
An electric motor of fewer than 750 watts.
Operable pedals.
A seat or saddle.
What Are the Different Classes of E-Bikes in Florida?
There are three different classes of E-Bikes in Florida.
Class 1
Class 1 includes E-Bikes that have been fitted with a motor to provide power to the rider only while they are pedaling. The motor on these bikes will stop providing power when the rider reaches 20mph.
Class 2
Class 2 includes E-Bikes that are fitted with motors that provide riders power even when they are not pedaling. The motor on these bikes will additionally stop when the rider reaches 20mph.
Class 3
Class 3 includes E-Bikes that are fitted with motors to provide power to the rider when they are pedaling. However, the motor on these bikes will stop providing power when the rider reaches 28 mph. A bike that provides power over 28mph is no longer considered an E-Bike. These bikes are classed as something completely different. Such as a moped or electric motorcycle.
Our team of dedicated attorneys fight and win for Floridians.
What Are the Florida Laws on Electric Bikes?
Florida Statutes 316.003(4) defines a bicycle as a vehicle that is propelled solely by human power and has two tandem wheels. In Florida, an "E-Bike" is categorized as a bicycle if it meets those factors and has a maximum speed of 20mph.
In the state of Florida, an electric bike is not subject to the same registration, licensing, and insurance requirements that are applied to a motor vehicle, such as a car. Furthermore, a bicycle helmet is not required. There is, however, a minimum age limit of 16 for these bikes.
These bikes should only be used on bike paths when they are solely moved by human power. They are also not allowed to be used on sidewalks. The rules of the road that apply to regular bicycles apply to E-Bikes.
Are 750 Watt E-Bikes Legal in Florida?
750-watt E-Bikes are legal in Florida. Florida Statutes 316.003(23) defines an electric bicycle as having an electric motor of fewer than 750 watts. Therefore, it is acceptable to have a motor of 750 watts, however, this is the limit. A vehicle that is fitted with a motor that exceeds this limit will no longer be classified as an E-Bike.
We're Florida's top litigation team with over 75 years of combined experience
Common Causes of Electric Bicycle Accidents
Unfortunately, electric bicycle accidents are not uncommon in Sarasota. Their increase in popularity has meant that more electric bicycle accidents are occurring today than ever before. Many of these accidents are tragically unavoidable. Some of the most common causes of these accidents are stated below:
Car and bicycle collisions.
Distracted driving.
Drunk driving.
Faulty traffic signals and stop signs.
Dangerous bike lanes or road surfaces.
Poor weather and environmental conditions.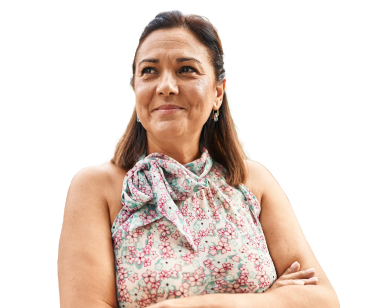 From the initial call to updates on your case status, we are here to get you answers.
Common Injuries Suffered in Bike Accidents
Bicycle accident injuries can vary greatly. The severity of the injuries suffered by victims will depend on the nature of the accident. Some of the most common electric bicycle accident injuries include:
Broken bones.
Traumatic brain injury.
Spinal cord injuries.
Abrasions, lacerations, and bruises.
Bone fractures.
Dislocations.
How to Prevent a Bicycle Accident
Most of the time, bicycle accidents are preventable. It is impossible to control the behavior of other cyclists and road users, however, there are a few steps you can take to protect yourself.
Make Yourself Visible
E-Bikes are not large vehicles, therefore it is important to make yourself as visible as possible to other road users. We recommend that you wear bright colors, use headlights, use tail lights, and attach reflectors to your bike.
Do Not Wear Headphones
If you wear headphones while riding it can affect your ability to hear an oncoming vehicle. Your ability to hear vehicles is important to prevent an accident. In addition, if the at-fault driver can prove that you were wearing headphones, it can make it difficult to recover compensation.
Respect Traffic Laws
For your safety, you should follow the rules of the road. This includes not riding against the traffic. You should also follow all of the road signs and not ride while under the influence of alcohol and/ or drugs.
How Long do I Have to Make a Personal Injury Claim?
If you have suffered an injury in a bicycle accident or a car accident, you need to act quickly. This is because the law in Florida does not allow injury victims infinite time to make a compensation claim. Florida's statute of limitations is outlined under Florida Statute 713.23(3).
The law states that injury victims have four years to file a claim for compensation following their bicycle accidents. Although this may seem like a lot of time, the years pass very quickly. Once your time to claim has passed, your case will be barred, and you won't be able to claim compensation.
The sooner you contact our personal injury attorneys, the better. Injury cases caused by E-Bike accidents can result in a lot of medical bills. We can help you claim the compensation you deserve.
Are Traumatic Brain Injuries Permanent?
Not all traumatic brain injuries (TBI) are permanent. Injury victims who have suffered minor TBIs will likely recover from their injuries in months. For example, a concussion is not a permanent injury.
However, more severe TBIs can be permanent. Most people who have suffered a TBI will notice signs of improvement within the first six months of their accident. Severe injuries will require months of rehabilitation and medical care.
If you are concerned about your TBI or the injury of a loved one, we would recommend that you contact a doctor. Regardless of the severity of your injury, personal injury attorneys at our law firm can help you recover compensation to help with your medical expenses. Don't hesitate to contact us today for a free legal consultation and a free case review.
What Should I Do After an E-Bike Accident in Sarasota?
If you suffer an electric bicycle accident in Sarasota, there are a few things you should do. By completing the following steps, you will greatly improve your chances of receiving the maximum amount of compensation possible in a personal injury claim:
Contact the Police
If you can do so, you should call law enforcement immediately. This is important because they will complete police reports. A report will be hugely beneficial to your case for compensation. Police officers will also collect witness statements, insurance company details, and more.
Collect Evidence
Police officers will not be able to gather every piece of evidence. If you are well enough to do so, you should collect evidence. This can include taking photos of the accident scene, your injuries, and your electric bicycle. We would also advise that you gather the contact information of witnesses and the other people involved.
Seek Medical Attention
Your health is paramount, and seeking medical care after an electric bike accident is important. You do not need to fear medical bills, our lawyers can help you recover compensation at a later date. Furthermore, by seeking medical attention, your injuries will exist on medical records. These are important pieces of evidence used in personal injury claims.
Even if you deem your injury to be minor, we would still recommend a visit to the emergency room. Adrenaline often prevents people from realizing the severity of injuries.
What Damages Could I Receive Following a Bicycle Accident?
Bike accident lawyers at The Law Place can help you recover a wide range of damages. The amount of compensation that you receive will depend on the severity of your electric bike accident and injuries. Damages can be categorized into economic damages and non-economic damages.
Our lawyers can help you potentially recover the following damages:
Economic Damages
Medical expenses.
Future medical bills.
Lost wages.
Rehabilitation costs.
Treatment costs.
Loss of earning potential.
Childcare costs.
Non-Economic Damages
Loss of consortium.
Wrongful death.
Permanent disability.
Depression.
What Is the Average Settlement for an Electric Bike Accident in Sarasota?
Unfortunately, there is no such thing as an average compensation settlement. The amount of compensation that a person will receive following their electric bike accident will depend on several factors. These can include the following:
The severity of the injuries suffered.
The amount of property damage caused.
The amount of pain and suffering caused.
The severity of the accident.
Can I File a Personal Injury Claim Without a Lawyer?
You are within your rights to seek compensation without the help of a lawyer. Often, small claims are settled without the help of a lawyer. In these cases, an insurance company will participate in negotiations with the opposing party to reach a settlement. You can also negotiate with the opposing party yourself. Although we strongly advise against this. This is because people will often agree to settlements worth much less than what they deserve and are entitled to.
What Happens If Negotiations Fail With My Insurance Company?
If the negotiations fail and you and your insurance company are unable to reach a settlement, you may then wish to pursue legal action. You cannot go wrong with personal injury attorneys on your side. Our experienced team could help you achieve more compensation than you may think. This is because they are experienced in helping people recover non-economic damages, such as pain and suffering.
For victims who have suffered severe injuries in bicycle accidents, we strongly recommend the use of a lawyer. These electric bicycle accidents can alter lives forever. You don't want to be stuck facing mounting medical bills for the rest of your life. We can help you achieve the finance you are entitled to.
How Much does a Personal Injury Lawyer Cost in Sarasota, Florida?
There is a misconception that hiring a lawyer is unaffordable for many people. This is not the case! It could not be any easier, more accessible, or affordable to hire a lawyer from The Law Place. This is because all of our legal team work on a contingency fee basis.
Although this may sound complicated, it's not! It simply means that a lawyer at our firm will work on a no-win-no-fee basis. This is hugely beneficial to you because it means that if we are unsuccessful, you do not have to pay us a dollar. Therefore, by seeking our legal guidance, you have absolutely nothing to lose.
The Florida State Bar Association monitors the contingency work of law firms in the state of Florida. We abide by all of their rules and regulations carefully. You can rest assured that by seeking our help, your case will be in reputable hands.
Contact a Sarasota Electric Bike Accident Lawyer Today!
If you or someone you love has suffered an electric bike accident in Sarasota, you should contact The Law Place for a free consultation today. You do not have to suffer alone. We understand that suffering an injury of any kind can be hugely traumatic. We are here to help guide you through the legal process and win you the compensation you deserve.
In a free case evaluation, a lawyer can answer all of your questions and advise you on the best course of legal action. Unfortunately, time is not in your favor. The sooner you act, the greater the chance you have of achieving the maximum compensation possible. Don't hesitate for another moment!
To schedule a free consultation with a personal injury lawyer at our law firm, call today.