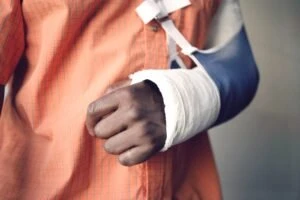 Broken bones are serious injuries that can change lives forever. If you or someone you love has suffered broken bones, you may be entitled to financial compensation. The Sarasota personal injury lawyers at The Law Place are here for you.
There is no single cause of accident responsible for these bodily injuries. They often occur in car accidents, workplace accidents, slip and fall accidents, and others.
Our Florida personal injury lawyers have over 75 years of combined experience. Our reputable team can help you prove negligence and achieve the justice you deserve. No matter if you have suffered a minor or serious injury, our law firm is here for you.
What Are Broken Bones?
Broken bones and fractures occur when the body experiences a heavy impact. In these accidents, bones may break into fragments, become misaligned, or become disjointed.
The medical treatment for these injury cases in Florida is not always straightforward. First, the bone needs to be repaired if it is completely or partially broken. Second, the bone needs to be realigned into its original position.
Victims may have to undergo surgery, and it can take months for a person to recover. If you or a loved one has been injured in an accident, a Sarasota broken bones lawyer at The Law Place can help you recover compensation. These injuries can prevent you from working and leave you without an income for months.
Our team of dedicated attorneys fight and win for Floridians.
What Are Common Types Of Fractures?
There are many different types of bone fractures. Some of them include:
Simple Fractures. These are also known as closed fractures. They do not pierce the skin and are typically easy to repair.
Open Fractures. These are also known as compound fractures. These fractures involve bones breaking through the skin. They are common auto accident injuries.
Hairline fractures. These describe small cracks in the bone.
Incomplete fractures. These describe large cracks in the bone but don't split it.
Complete fractures. These describe bones that crack and split into multiple pieces.
If you or a loved one think you have suffered a broken bone, you need to seek medical attention as soon as possible. Not seeking the appropriate treatment immediately, can make it difficult to repair the break in the future.
What Are Common Causes Of Broken Bones In Sarasota, FL?
There is no single cause of broken bones. They can occur in a variety of accidents. Some of the most common include:
Car accidents.
Slip and fall accidents.
Medical malpractice.
Workplace accidents.
No matter who is at fault for your injury, a lawyer at our law firm can help you build a strong case for compensation. Not only will you be able to claim for medical bills, but you may be able to claim for your emotional distress, pain and suffering, and more.
We're Florida's top litigation team with over 75 years of combined experience
What Injuries Are Frequently Suffered Alongside Broken Bones?
Broken bones are commonly caused by high-impact accidents. These accidents are often severe and will result in victims suffering additional injuries. For example, a person who suffers broken bones in a car accident may also suffer the following injuries:
Traumatic brain injury (TBI).
Spinal cord injuries.
Serious burns, lacerations, and bruises.
Internal organ damage.
Neck injuries.
At The Law Place, we understand that no sum of money will ever take away the emotional trauma you have suffered. Financial compensation, however, can aid with your recovery and rehabilitation. Starting a personal injury claim could not be easier. Contact us today to schedule your free initial consultation with a reputable member of our team.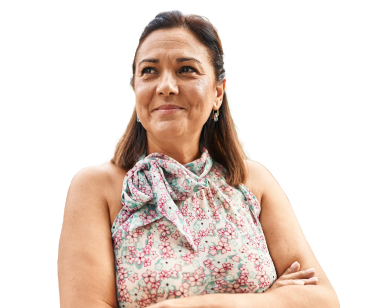 From the initial call to updates on your case status, we are here to get you answers.
What Do I Do If I Am An Accident Victim In Sarasota?
If you are involved in an accident in Sarasota, Florida, there are a few steps we recommend you take. Firstly, if required, you should seek medical treatment. Your health is very important and should not be taken lightly. We recommend that you seek medical treatment regardless of the severity of your injury. The medical records produced can strengthen your personal injury case.
Secondly, if you can, you should try and document the accident scene. This includes taking photos and videos. You should also gather the contact details of any witnesses or other parties involved in your accident. The more evidence a Sarasota personal injury lawyer can use to build your case, the greater the chance you will receive the maximum compensation possible.
Thirdly, law enforcement should be contacted and called to the scene. This is especially the case if you have suffered a severe auto accident.
What Damages Could I Claim For In Sarasota, FL?
A personal injury lawyer at our law firm can help you claim a range of damages. You may be eligible to receive both economic and non-economic damages. Our lawyers have helped countless clients achieve the compensation they deserve. Some of the damages you may be able to claim include:
Medical expenses.
Lost wages.
Future medical treatment.
Loss of earning capacity.
Property damage.
Pain and suffering.
Wrongful death.
How Much Could I Achieve In A Fair Settlement?
The amount of compensation that you could achieve in a settlement will depend on multiple factors. There is no such thing as an average settlement.
The settlement you receive will depend on the severity of your injury, the amount of property damage sustained, and more. If you think you may be entitled to compensation, you should schedule a free consultation with a member of our experienced legal team. They will be able to outline to you your best course of legal action and offer you a rough estimation of what a case like yours could achieve in a settlement.
When Should I Make A Personal Injury Claim?
You should seek compensation as soon as possible after you have been injured. This is because Florida law does not grant accident victims infinite time to make claims. Florida's statute of limitations, outlined under Florida Statutes 713.23(3), states that accident victims have four years to file compensation claims. Once a case exceeds this limit, it gets barred. Therefore, you must contact a lawyer today.
It is also important to seek compensation quickly after your accident because the evidence doesn't last forever. For example, surveillance footage usually gets wiped after a short period of time. By getting in contact with a Sarasota lawyer at our firm, they will be able to chase and gather the necessary evidence for you. The more evidence you have, the stronger your case will be.
Do I Need A Personal Injury Lawyer?
Most minor injury cases will be settled between the victim and their insurance company with no legal intervention. If your case goes to trial, you are within your rights to represent yourself in court.
However, if you or a loved one has suffered severe bodily injuries, we would strongly recommend that you seek legal guidance. This is because these are usually high-value cases. Victims who have suffered severe injuries will likely have to face a mountain of medical expenses. A lawyer can ensure that their client receives a fair settlement.
Furthermore, a personal injury lawyer will handle all of the paperwork and negotiations with your insurance company, so you don't have to. After suffering an injury, you will likely be under enough stress dealing with your recovery and rehabilitation. You can avoid having to face the additional stress of battling with insurance companies.
How Much Does It Cost To Hire A Lawyer In Sarasota, FL?
It could not be more affordable or easy to hire a lawyer from The Law Place. Our firm operates on a contingency fee basis, also known as a no-win-no-fee basis. You have nothing to lose by hiring a lawyer!
If your lawyer is unsuccessful in achieving a settlement to cover your medical bills, lost wages, etc., you do not have to pay them a dollar. Your lawyer will only receive their legal fees if they help you achieve compensation. If you achieve a settlement, your lawyer will take a small percentage of the amount awarded to cover their legal fees. The Florida State Bar Association monitors the contingency work completed by law firms in the state. Our law firm abides by its regulations closely.
We offer competitive fees. You can ask for information about our fee structure in your free consultation.
Contact The Law Place Today!
Broken bones are typically not life-threatening injuries. However, they can have a huge impact on the lives of victims. Our team of personal injury lawyers goes the extra mile to ensure that their clients receive the compensation and justice they deserve.
No matter if you've suffered broken bones or head and brain injuries, a personal injury lawyer can help you. Our team of lawyers is available 24 hours a day, seven days a week to answer your call.
To schedule your free case evaluation, contact us now.