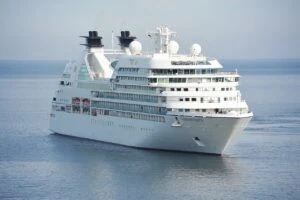 Cruises are a common choice for vacationers seeking a blend of relaxation, adventure, and luxury. However, cruise ships, while providing an array of amenities and activities, can also pose a host of potential hazards that can lead to serious injury or even wrongful death. The prevalence of these risks underscores the critical need for a qualified Sarasota cruise ship lawyer in the aftermath of an accident.
Cruise ship passengers have a right to enjoy their vacation without fearing for their safety. However, accidents such as slips and falls, food poisoning, or physical assaults, to name a few, can abruptly turn a dream vacation into a nightmare. This is where the services of a Sarasota cruise ship lawyer become invaluable. They understand the complexities of both maritime and Florida law, navigating the intricate legal channels involved in a cruise ship injury claim.
Whether you're a Floridian or a tourist visiting the Sunshine State, it's crucial to know that if you suffer a personal injury on a cruise ship, experienced legal help is readily available. A Sarasota personal injury lawyer can help you understand your rights, guide you through the legal process, and work to secure the compensation you deserve.
Understanding Cruise Ship Accidents
Cruise ship accidents encompass a wide array of incidents that can lead to personal injury or other harm to passengers or crew members. Understanding these accidents and their implications is key in the pursuit of a successful personal injury claim.
One common type of accident onboard cruise ships is falls. These can occur due to various reasons, including slippery decks, uneven surfaces, poor lighting, or even due to the ship's movement. Falls can result in serious injuries, ranging from fractures and sprains to traumatic brain injuries.
Boating accidents, another significant concern, involve incidents with the smaller vessels used for off-ship excursions or emergency situations. Equipment failure, operator error, or adverse weather conditions can all contribute to boating accidents, potentially resulting in injuries or fatalities.
Similarly, boat crashes, albeit less common, represent another type of cruise ship accident. These involve collisions between the cruise ship and other vessels or stationary objects. The severity of a boat crash can vary, but they are often associated with severe injuries and substantial property damage.
Each of these scenarios underscores the potential for serious injury aboard cruise ships. Therefore, receiving immediate medical care post-accident is critical. Prompt medical treatment not only ensures your well-being but also helps document your injuries, which can be pivotal in a successful personal injury claim. Knowing the types of accidents and their consequences is the first step in understanding your legal rights and options following a cruise ship injury.
Our team of dedicated attorneys fight and win for Floridians.
Role of Major Cruise Lines in Passenger Safety
Major cruise lines like Celebrity Cruises operate with the paramount responsibility of ensuring the safety and well-being of their passengers and crew members. This responsibility extends beyond simply providing a pleasant and entertaining environment; it includes a legal and moral obligation to take every possible measure to prevent accidents and injuries on board their vessels.
The term "reasonable care" plays a significant role in defining these responsibilities. Essentially, reasonable care refers to the degree of caution and concern an ordinary, prudent person would use in similar circumstances. For a cruise line, this means implementing safety protocols, regular maintenance checks, and crew training programs to prevent potential hazards. It also involves taking prompt action to mitigate harm if an accident does occur, such as providing immediate medical care.
Cruise lines are also required to protect passengers from harm caused by other passengers or crew members. This includes incidents of physical assault, sexual assault, theft, and other forms of misconduct. To fulfill this responsibility, cruise lines should have adequate security measures in place, including security personnel, surveillance systems, and protocols for handling such incidents.
Failure to adhere to these standards of reasonable care can be considered negligence. In cases of negligence, the cruise line can be held legally liable for any injuries or damages that occur as a result. As such, passengers who have suffered injury or loss due to a cruise line's negligence have the right to seek compensation through a personal injury lawsuit. This underscores the importance of understanding your legal rights and options if you or a loved one experiences a cruise ship accident, and where a seasoned Sarasota cruise ship lawyer can be an invaluable ally in the pursuit of justice.
Injury on the High Seas: Cruise Ship Injury Lawsuits
When accidents occur on cruise ships, the aftermath can often be a challenging and complex web of legal intricacies. This is where the value of cruise ship injury lawsuits comes into play. Unlike accidents on land, cruise ship incidents often fall under maritime law – a field with its own set of rules and standards. It is a multifaceted process that often requires skilled navigation, which is why the role of cruise ship injury attorneys becomes so critical.
A cruise ship injury attorney has knowledge of maritime law and personal injury lawsuits, with experience in handling cases involving major cruise lines. They play an integral role in helping victims understand their rights, navigate the legal process, collect essential evidence, negotiate with insurance companies, and ultimately, fight for just compensation.
However, the first step towards a successful claim often starts with the cruise ship ticket – more specifically, the fine print on the ticket. Many passengers may not realize that the cruise ticket is a legally binding contract between them and the cruise line. This contract often contains critical information about the procedures for filing injury claims, including the time limit or the statute of limitations for personal injury cases in Florida. For many cruise lines, this period is significantly shorter than what state law prescribes for personal injury cases.
Moreover, the contract can stipulate the venue where any lawsuit must be filed, which is typically in a federal court in the state where the cruise line's headquarters are located. It may also include clauses that could limit the cruise line's liability for certain types of injuries or accidents.
Understanding these provisions is key to protecting your rights and interests. For example, if the ticket stipulates a one-year statute of limitations, a lawsuit filed even a day later can be dismissed, leaving the injured party without any recourse for compensation.
We're Florida's top litigation team with over 75 years of combined experience
Types of Injuries Sustained on Cruise Ships
Cruise ships, although designed to be idyllic floating resorts, can sometimes become settings for unfortunate incidents resulting in varying degrees of harm to passengers and crew members. Injuries on cruise ships can span a wide range, from mild food poisoning to severe physical assaults, each bringing its own set of challenges and legal implications.
Physical assault cases onboard cruise ships, unfortunately, are not as rare as one might think. These incidents can occur between passengers, or between passengers and crew members. The degree of harm in such cases can range from minor injuries to severe, potentially life-threatening conditions.
Sexual assault is another grave issue that occurs on cruise ships. It can be perpetrated by both fellow passengers and crew members. Cruise lines have a duty to ensure the safety of their passengers and should have adequate security measures in place to deter such incidents. This includes proper screening of staff and adequate security personnel and cameras on the vessel. At The Law Place, we understand how difficult it is to take those first steps, but we urge victims to seek help from a Sarasota sexual abuse lawyer as soon as they can.
Medical malpractice is also a serious concern on cruise ships. With a captive patient population and limited options for immediate medical care, passengers depend heavily on the ship's medical staff for their wellbeing. However, instances of medical negligence, misdiagnosis, or inadequate treatment can lead to dire consequences for the patient.
Dealing with such incidents, particularly in the unique legal environment of a cruise ship, requires the guidance of a cruise ship injury attorney. These lawyers understand the nuances of maritime law, the obligations of the cruise lines, and the rights of the victims. They can guide victims through the process of seeking compensation for their injuries, dealing with the cruise line and their insurance company, and representing the victims in court if needed.
These are but a few examples of the types of injuries that can occur onboard cruise ships. Whether it's a fall, an assault, or a case of medical malpractice, it's important for victims to understand their rights and to have a strong legal advocate in their corner. That's where the services of a skilled Sarasota cruise ship lawyer become invaluable.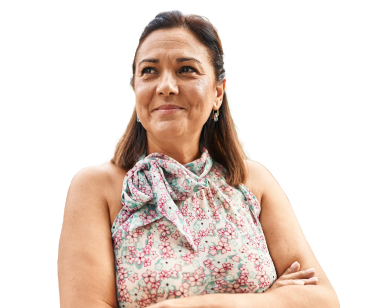 From the initial call to updates on your case status, we are here to get you answers.
Maritime Law vs. Florida Law
Maritime law, also known as admiralty law, governs legal disputes and claims related to activities at sea, including cruise ship injuries. It is a distinct set of laws with its own set of rules and regulations. On the other hand, Florida law, like any other state law, governs legal issues that occur within the state's jurisdiction.
In the context of cruise ship injury, the location of the ship at the time of the accident can dictate which law applies. If the incident occurred while the ship was docked in a Florida port, or within the state's territorial waters, Florida law may apply. However, if the ship was on the high seas or in the waters of another jurisdiction at the time of the accident, maritime law typically applies.
Both laws apply to passengers and cruise ship employees, but the rules and protections they offer can vary. For instance, maritime law includes provisions for seafarers' rights, which may be applicable to cruise ship employees but not to passengers.
Seeking Compensation After a Cruise Ship Injury
Experiencing an accident on a cruise ship can be a stressful ordeal, and the aftermath often involves dealing with medical bills, recovery from injury, and potential loss of income. In such cases, victims may seek compensation for their personal injury, property damage, pain and suffering, and other consequences of the accident.
The first step is to file an injury claim with the insurance company, either your own or the cruise line's insurer. However, dealing with insurance companies can often be complex and daunting, as they may seek to minimize their liability.
It's crucial to understand the fine print of your insurance policy, as well as any additional agreements with the cruise line, as these can greatly affect your claim. For instance, the cruise ticket may contain clauses that limit the liability of the cruise line or specify a time limit within which claims must be filed.
Negotiating with the insurance company can be an arduous process, often requiring the gathering and presentation of substantial evidence, including medical records, accident reports, and witness testimonies. An experienced Sarasota cruise ship lawyer can be invaluable during this process, ensuring your rights are protected and that you receive fair compensation for your losses.
Remember, the insurance company's goal is to minimize payouts, so having legal representation can help ensure your interests are prioritized. Never accept a settlement offer without consulting with your lawyer first.
Role of a Sarasota Cruise Ship Lawyer
Navigating the legal and insurance landscapes following a cruise ship injury can be a daunting task. With the complexities of maritime law, the fine print of insurance policies, and the pressure from insurance companies to minimize compensation, having an experienced Sarasota cruise ship lawyer on your side is essential.
One of the main roles of a cruise ship injury attorney is to offer guidance through the legal process. The procedures and legal language can often be overwhelming for someone without a background in law, especially when recovering from an injury. From understanding the details of your insurance policy to dealing with the intricacies of maritime law, a seasoned attorney can help clarify each step and what it means for your case.
Furthermore, a cruise ship lawyer can take on the burden of dealing with insurance companies, negotiations, and if necessary, court proceedings. These tasks require extensive knowledge, experience, and persistence – attributes your attorney will bring to the table. By handling these aspects, your lawyer allows you to focus on what's most important: your recovery.
An important aspect of this process is collecting and presenting evidence to support your claim. This may include medical records, testimonies, accident reports, and potentially, footage from security cameras on the ship. Your attorney will know what evidence to gather, how to obtain it, and how to use it effectively to build a strong case.
Your lawyer can also help determine the full value of your claim, factoring in not just immediate medical costs, but also future medical care, lost wages, pain and suffering, and other damages. Without legal guidance, victims might underestimate the value of their claim, potentially resulting in a smaller settlement than they deserve.
Additionally, time limits, or statutes of limitations, are critical in personal injury cases. In maritime law, these are often shorter than those in state law. A Sarasota cruise ship lawyer will ensure that your claim is filed within the required timeframe, protecting your right to seek compensation.
Finally, many law firms, including ours, offer a free consultation. This initial meeting allows you to discuss your case, understand your legal rights and options, and get a sense of how the law firm can assist you. It's an opportunity for you to ask questions, learn more about the process, and decide whether to proceed with a lawsuit. This free consultation comes with no obligation, providing you with valuable insights without any upfront costs.
In essence, the role of a Sarasota cruise ship lawyer extends far beyond just providing legal advice. From acting as your advocate against insurance companies to ensuring your claim is accurately valued and timely filed, your attorney serves as a crucial ally in your pursuit of justice and compensation.
FAQs about Cruise Ship Accidents and Lawsuits
What kind of injuries are common in cruise ship accidents?
Cruise ship injuries vary widely but can include physical injuries from falls, boating accidents, and other types of accidents on board. There can also be cases of physical and sexual assault, food poisoning, and even medical malpractice.
Who is responsible for cruise ship injuries?
Responsibility can fall on different parties depending on the accident's circumstances. This could include the cruise line, the ship's crew, other passengers, or even third-party contractors. A thorough investigation is necessary to establish liability.
How can a Sarasota cruise ship lawyer help me?
A Sarasota cruise ship lawyer will guide you through the legal process, handle interactions with insurance companies, collect and present evidence, determine the full value of your claim, and ensure your claim is filed within the necessary time limit. They also offer a free consultation to discuss your case and legal options.
What kind of compensation can I expect from a cruise ship injury lawsuit?
The amount of compensation can vary greatly depending on the nature and severity of your injuries, the impact on your quality of life, lost wages, and other factors. Compensation can cover medical bills, lost earnings, pain and suffering, and other damages.
How long do I have to file a cruise ship injury lawsuit?
The time limit, or statute of limitations, to file a lawsuit can depend on several factors, including the terms in your cruise ticket and the laws applicable to your case. It's critical to consult a lawyer as soon as possible to ensure you don't miss this deadline.
How do I prove negligence in a cruise ship injury lawsuit?
Understanding negligence in personal injury cases in Florida is essential to a successful claim. Proving negligence typically involves demonstrating that the party responsible failed to exercise reasonable care, and this failure directly resulted in your injury. This might involve showing that the cruise line or its employees knew or should have known about a hazard but failed to address it.
Do I have to go to court for a cruise ship injury lawsuit?
Not necessarily. Many personal injury cases are settled outside of court through negotiations with the defendant or their insurance company. However, if a fair settlement can't be reached, your lawyer will be prepared to take your case to trial.
Remember, each case is unique, and the answers to these questions may vary based on the specifics of your situation. It is always best to consult with a Sarasota cruise ship lawyer for advice tailored to your case.
Navigate the Rough Seas with a Sarasota Cruise Ship Lawyer
Cruise ship vacations can be a dream, but when accidents occur, they can quickly transform into nightmares. An unfortunate reality is that such accidents, resulting in everything from minor injuries to severe traumas, are not as uncommon as one might think. Navigating the legal waters following such incidents can be confusing and intimidating, particularly when dealing with powerful cruise line companies.
That's where a Sarasota cruise ship lawyer can step in, acting as a reliable lighthouse guiding you through the murky legal process. They can help you understand your rights, the fine print on your cruise ticket, and the steps to file a lawsuit. They will also help you gather evidence, prove negligence, and negotiate with insurance companies, always aiming to get you the maximum compensation you deserve.
While the aftermath of a cruise ship accident can be overwhelming, remember that you don't have to face it alone. At The Law Place, our team of dedicated attorneys is ready to stand by your side. Contact us today for a free consultation. Let us help turn the tide in your favor, ensuring your rights are protected and your legal voyage is as smooth as possible.