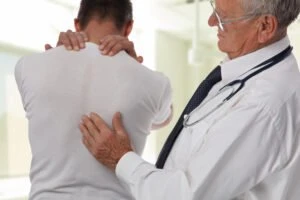 Back injuries range from lacerations, sprains, contusions, and strains, to fractures, breaks, and slipped discs. While most soft tissue injuries involving the back usually resolve themselves with time after completing physical therapy, others can be life-changing.
At The Law Place, we have over seventy-five years of collective experience in managing personal injury cases in Florida. Our team of personal injury lawyers has the necessary knowledge and skills to handle your back injury claim and recover damages from the at-fault party.
If you or someone you know suffered a back injury due to someone else's negligence, then you should seek compensation by hiring an experienced personal injury attorney now.
Our office lines are open twenty-four hours a day, seven days a week.
Types Of Back Injuries
Our law firm represents people who have sustained all types of back injuries. It is possible to suffer a back injury in car accidents, falls, and other circumstances where someone else's negligence leads to your suffering.
If you or a loved one have suffered one of the following back injuries, then you could be entitled to fair compensation:
Back strain.
Back sprain.
Nerve damage.
Ruptured disc.
Slipped or herniated disc.
Spinal fracture.
Pinched or compressed nerve.
Full of partial paralysis.
Our team of dedicated attorneys fight and win for Floridians.
Common Causes Of Back And Neck Injuries In Sarasota County
Back injuries are mostly the result of another person's negligence. In these types of cases, the back injury victim will have to prove negligence in order to hold the at-fault party liable for damages. Negligence means that a person owed you a duty of care, they breached their duty of care, and that breach caused your damages.
The most common causes of back and spinal cord injuries include:
Car accidents.
Motorcycle accidents.
Bicycle accidents.
Truck accidents.
Boating accidents.
Premises liability accidents.
Slip and fall accidents.
Workplace injuries.
Pedestrian accidents.
Sports-related injuries.
If you suffered a personal injury in any one of these accidents, then you should speak to an experienced personal injury attorney as soon as possible. A Sarasota personal injury lawyer will explore your case and determine how to proceed.
More Information On Common Causes Of Back Injuries
It is important that you speak to a Sarasota personal injury lawyer following a back injury so that your personal injury case can get started immediately.
Slip And Fall Accidents
Property owners have a responsibility to keep their premises safe at all times for the benefit of their guests or customers. They also must correct or warn people about a dangerous hazard on their property within a reasonable amount of time in order to avoid a potential accident.
Specifically, business premises have a more important responsibility to inspect their properties for dangerous conditions and correct those conditions as soon as possible.
Slip and fall accidents can happen indoors and outdoors. They usually occur when a property owner fails to maintain and keep on top of the safety. When a person slips and falls, it could result in serious injury.
Falls From Heights
Construction accidents are fairly common. When a construction worker works on equipment, scaffolding, and ladders, they run the risk of falling and suffering from a serious back injury.
Back injuries include fractures, broken bones, soft tissue injuries, and even paralysis under these types of circumstances. The nature and extent of back injuries will depend on the distance of the fall and the degree of force with which the person hits the ground.
If a worker suffers a back injury from a fall in a high place, then they can file a workers' compensation claim against their employer. In addition to their workers' compensation claim, they can also file a third-party claim for negligence against the manufacturer of the ladder, scaffolding, or equipment in the event that the equipment was defective or contributed to the fall.
Medical Malpractice
Health care providers have a responsibility to fulfill the highest duty of care to their patients. They have to provide safe medical care and perform all medical-related procedures in a responsible way.
When a doctor provides medical care that results in a back injury or performs a procedure in a negligent manner, then the patient could file a medical negligence claim against the doctor or the facility in question, especially if they have acted without due care or have deviated from the standard medical practices.
Inadequate Training Or Supervision During Sports
Sporting events (both games and practice sessions that involve young people) must include proper supervision, and the organizations must provide players with the right training and equipment to participate in a safe way.
Coaches have the important role of noticing when a player might need medical attention for a potential injury and letting them have a medical examination. When a player suffers a back injury in a sporting event due to the negligence of a coach or other individual, then the child's parent could file a lawsuit against the liable person, school, or facility.
Defective Exercise Equipment
Companies have a duty to ensure that all exercise equipment that they manufacture and design is made safely and tested before they can sell it to the public. When exercise equipment like treadmills, weightlifting machines, or stair masters have a defect, then the person using the equipment could suffer a serious injury.
Here, the injured person could file a defective product claim against the manufacturer, designer, or product distributor of the exercise equipment.
We're Florida's top litigation team with over 75 years of combined experience
Compensation For Back Injuries
Every back injury is different. Our team of Sarasota personal injury lawyers will work hard to negotiate fair compensation with the insurers involved. Every insurance company is known for wanting to reduce the payable amount on all claims, but they also want to avoid the expenses of a potential lawsuit.
Our team of Sarasota personal injury lawyers is prepared to fight your case in court if necessary and recover the highest amount of compensation possible. We will recover:
Past, present, and future medical expenses.
Surgery and treatment.
Physical therapy.
Prescription medication.
Mobility equipment.
Lost wages and reduced earning capacity.
Property damage.
Pain and suffering.
A loss of enjoyment of life.
Mental anguish and emotional trauma.
Wrongful death.
Loss of consortium.
Our team of Sarasota personal injury attorneys will investigate your accident and calculate the amount of compensation that could be owed to you. In addition, we will explain the options that are available to you every step of the way, and we will recommend the best possible course of action to resolve your case swiftly. We understand how difficult a personal injury lawsuit can be, and we want to make the process easy.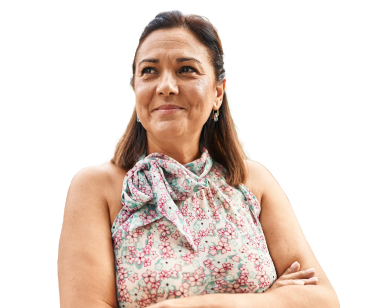 From the initial call to updates on your case status, we are here to get you answers.
How Long Do You Have To File A Back Injury Claim In Sarasota, FL?
Florida personal injury law requires that legal action be filed within the time period of four years from the date of the accident. For medical malpractice claims, you have two years to bring a claim. It is important that you do not delay taking legal action against the negligent party who caused your personal injury.
You must seek the assistance of a Sarasota personal injury lawyer immediately after the accident. Crucial evidence can disappear quickly, so you will need to hire a personal injury lawyer fast.
If you fail to retain the services of a personal injury lawyer and you do not file your personal injury claim within the statute of limitations for your case, then you will not be able to seek compensation later.
The statute of limitations is explained in Florida Statutes 95.11.
Contact A Sarasota Back Injury Lawyer Today
If you or someone you love suffered personal injuries, such as a back injury, in an accident that was not your fault, then you could be owed compensation. If you want to protect your legal rights, it is important that you hire a Sarasota personal injury lawyer following your injury.
At The Law Place, we have managed hundreds of personal injury cases over the years throughout the state of Florida. Our team of personal injury attorneys understands the complex nature of personal injury cases, and we want to be the ones to guide you through the legal system.
If you are looking for the highest legal representation, then look no further than The Law Place. Our law firm will fight for the maximum amount of compensation that you deserve for your physical injuries, lost wages, pain and suffering, and more. If you have any questions, feel free to call a personal injury lawyer from our law firm today.
Our office lines are open twenty-four hours a day, seven days a week.
Call The Law Place and set up a free consultation with an experienced personal injury lawyer now.