According to data gathered by the Miami Herald, prison terms for those convicted of a Florida DUI manslaughter vary widely from case to case and from county to county. From 2012 to 2016, the statewide average sentence for a Florida DUI manslaughter conviction was under ten years, although Miami-Dade County had the lightest sentences overall, with an average of just over 6 years in prison. Heavier sentences came from Broward County, where those convicted of DUI manslaughter serve just under 10 years, and the heaviest sentences came from the Palm Beach area.
While these sentences for DUI manslaughter are "averages," and an individual's sentence will depend on the DUI defense attorney's skill, the circumstances, prior criminal history of the defendant, media coverage, and the desires of the victim's loved ones, you can see that a sentence for Florida DUI manslaughter can be harsh, forever altering your life. Additionally, in 2007, Florida added a four-year minimum mandatory sentence for DUI manslaughter convictions.
Contact The Law Place Today
It is extremely important that you contact a skilled Florida DUI attorney as soon as you are arrested for DUI manslaughter in the state of Florida. The DUI attorneys at The Law Place have helped many people just like you—good people who made a serious mistake. We understand you are anxious and concerned about your future, and we want to help you minimize the consequences of your DUI manslaughter charges. Call our office to set up a free case evaluation.
What Is DUI Manslaughter In Sarasota, FL?
Florida State Statutes 316.193 deal with DUI, and specifically DUI Manslaughter. Causing the death of another person while you are driving under the influence of alcohol or a controlled substance can result in charges of DUI manslaughter. DUI manslaughter is considered a second-degree felony in the state of Florida. The penalties associated with a DUI manslaughter conviction include the following:
A mandatory four-year prison sentence, with a maximum of 15 years.
Up to fifteen years of probation.
Fines up to $10,000.
The permanent loss of driving privileges.
Community service.
Mandatory completion of a DUI substance abuse course.
Vehicle impoundment.
Substance abuse treatment.
Completion of a psychosocial evaluation.
Elements Of DUI Manslaughter Which Must Be Proven In Sarasota, FL
In order to convict you of DUI manslaughter, the prosecution must be able to prove beyond a reasonable doubt that (1) you were in actual physical control of the vehicle, (2) you were under the influence of alcohol or a chemical substance to the extent your "normal faculties" were impaired or had a blood-alcohol level above .08%, and (3) you must have known (or you should have known) you were involved in a crash.
Our team of dedicated attorneys fight and win for Floridians.
Different Types Of Manslaughter In Sarasota, FL
Manslaughter is classed as a serious conviction in the state of Florida. It is a punishable crime with the potential for a hefty prison sentence. Manslaughter is defined as killing another person by intentionally committing an act that results in the person's death (not classed as intentional murder) or by culpable negligence.
It takes the experience and knowledge of a criminal defense lawyer to tackle a serious Sarasota DUI manslaughter case, an involuntary manslaughter charge, or any other manslaughter charge. A Sarasota criminal defense lawyer from The Law Place understands the fear and uncertainty that you are feeling.
Our team of criminal defense lawyers will aggressively fight to protect your legal rights and freedom.
There are several types and degrees of manslaughter, including:
Second-degree manslaughter.
First-degree manslaughter involving a weapon or a firearm.
First-degree manslaughter involving a disabled or elderly person.
Aggravated manslaughter of a child (first-degree felony).
First-degree manslaughter involves the killing of a firefighter, law enforcement officer, or medical personnel who is performing their duties.
Voluntary manslaughter includes Manslaughter by Act and Manslaughter by Procurement.
Manslaughter By Act
The death of an individual was caused by an intentional act that is unjustifiable and inexcusable.
Manslaughter By Procurement
The death of an individual as a result of the defendant persuading and coercing another individual to commit the crime that leads to death.
Murder Charges In Sarasota
Murder charges are some of the most serious cases that a person can face. It is the only crime in which the state of Florida can impose the death penalty. If you are found guilty of first-degree murder charges or second-degree murder charges, then you could face severe penalties such as life imprisonment, depending on the facts surrounding your criminal charges.
If you are facing murder charges, then depending on the details of your case, a skilled attorney may be able to argue for you to be tried for manslaughter. At The Law Place, our criminal defense attorneys are willing and able to represent you, regardless of what charges you are facing.
We're Florida's top litigation team with over 75 years of combined experience
Difference Between Voluntary And Involuntary Manslaughter In Sarasota, FL
A voluntary manslaughter charge applies to a case where the killing of the victim was an intentional act, but the accused individual did not have the 'malice aforethought' that is necessary to be classed as a murder charge – such as cases of provocation, emotional reactions ('heat of the passion' situation), etc.
Involuntary manslaughter is classed as manslaughter by culpable negligence, which is where the defendant acts in a manner that is so careless that it is seen as a criminal act.
An involuntary manslaughter charge applies to a case where the accused individual did not specifically intend to harm the victim in question, but acted carelessly (and the state has to punish them). In this case, many people could call it 'negligent homicide.'
For instance, if you operate your motor vehicle at 120 miles per hour through city streets that are 30 miles per hour, and you lose control over your motor vehicle and kill two pedestrians, then you can be charged with involuntary manslaughter.
Florida law explains this type of carelessness as "culpable negligence" in the case of involuntary manslaughter.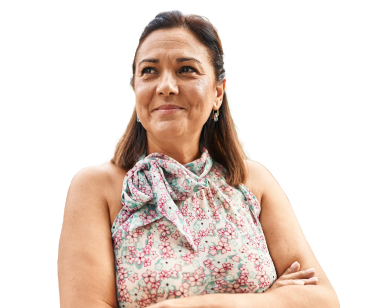 From the initial call to updates on your case status, we are here to get you answers.
Potential Defenses To Florida DUI Manslaughter Charges In Sarasota, FL
Of course, your defense will depend on the circumstances of your charges, however, your attorney may use one of the following defenses on your behalf:
Your BAC was not above the legal level, or the evidence that you were impaired at the time of the crash can not be proved beyond a reasonable doubt.
You were not in actual physical control of the vehicle at the time of the crash.
You were not properly given your Miranda warnings when arrested, and therefore any statements you made thereafter can not be used as evidence.
The police officer failed to warn you of the penalties associated with declining a chemical test.
The chemical test was improperly administered.
The police officer's observations and interpretations were not accurate.
The results of your field sobriety exercises can be questioned.
The results of your chemical test can be questioned because the test was performed during the "absorption phase."
There was no causation—the State cannot prove your actions "caused" the death of another human life.
Getting The Help You Need Following Charges Of DUI Manslaughter In Sarasota, FL
DUI manslaughter cases in the state of Florida are extremely complex and serious. Your DUI attorney from The Law Place will ensure all possible defenses are explored on your behalf, and, when appropriate, expert witnesses will be drawn upon. We highly value the trust in an attorney-client relationship, and we strive to be as honest and transparent as possible with each of our clients.
The Law Place's DUI attorneys will conduct a thorough investigation into the circumstances of your accident, and, if there are mitigating factors in your case, these will be brought to the court's and prosecutor's attention. Don't let uncertainty derail your future. Contact The Law Place today and set up a free consultation.