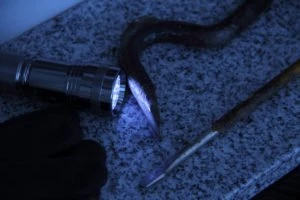 Possession of burglary tools in St. Petersburg, FL., is a serious crime, but it is also a complicated one. There are many tools that can be used for other purposes, which need a clear and explicit action towards committing a crime to land an individual with a criminal charge. This leads to many people being wrongfully charged or receiving a harsher sentence than they deserve.
If you've been charged with this crime in St. Petersburg, Florida, we can help. The Law Place is a law firm with over 70 years of experience in defending our clients throughout Florida. We also have a number of case specialisms in the field of criminal defense, including burglary, traffic crimes, DUIs, BUIs, and more.
Call today for a free consultation with one of our burglary criminal defense lawyers near you.
Legal Definitions of Burglary in St. Petersburg
Burglary
Burglary is defined as entering a property, dwelling, or structure without an invite or when it was closed to the public with an intent to commit an offense therein.
Possession of Burglary Tools
The exact terms that need to be proved in order to receive a possession of burglary tools conviction are:
That you had a real intention to commit a Florida burglary.
That you had in your possession tools that are known to be used to commit burglaries.
That you committed an explicit act or clear intent towards committing a burglary or trespassing.
Burglary Intent
Intent is harder to define as there is no exact legal definition of an explicit action that would link an individual to a burglary. However, there are certain circumstances that would likely lead to a criminal charge.
For example, if an individual possessed tools such as screwdrivers, hammers, or bolt cutters in their vehicle, but they were in painter's clothes in the middle of the day, it is likely that they are carrying out renovations or DIY. However, if these same tools were found in a vehicle at 2 am, outside a closed building, and an individual was wearing a balaclava, dark clothes, and gloves, this suggests that there is a clear intent towards committing a burglary.
Our team of dedicated attorneys fight and win for Floridians.
Types of Burglary Tools
Any piece of equipment or machinery can be classed as a burglary tool if it is linked to or is used in order to commit a burglary or to trespass on another's property. However, commonly used burglary tools include:
Bolt cutters.
Screwdrivers.
Hammers.
Crowbars.
Lock-picking devices.
Explosives.
Many of these items are used in everyday life or could be owned for other purposes. These items do not become burglary items unless there is a clear intent or explicit act towards committing a burglary.
Penalties for Possession of Burglary Tools in St. Petersburg
If you are caught possessing burglary tools, and it can be proved that you used or intended to use them to commit a burglary or trespass, you could receive a third-degree felony criminal conviction. You could also receive:
Up to 5 years in prison.
A fine of up to $5,000.
Up to 5 years of probation.
According to Florida Statute 810.02, there are additional factors that can increase the severity of the criminal charge and punishment you may receive depending on the specifics of your circumstance:
Second-Degree Felony Burglary
You could be charged with a felony of the second degree if you:
Entered a dwelling to commit a burglary whether or not there was another person present.
Entered a structure, and there was another person present.
Entered a conveyance, and there was another person present.
Burglarized an authorized emergency vehicle.
First-Degree Felony Burglary
You could be charged with a felony of the first degree if during or in addition to the burglary, you also:
Committed assault or battery.
Became armed with explosives or a dangerous weapon whilst inside the burglary location.
Used a motor vehicle whilst inside the location (aside from being a getaway vehicle) and thereby damaging persons or property.
Caused damage to the dwelling or structure which exceeds $1,000.
More information about misdemeanors and felonies as well as their penalties can be found in Florida Statute 775.083.
We're Florida's top litigation team with over 75 years of combined experience
How Can a St. Petersburg Criminal Defense Attorney Defend Me in Court?
Dual-Use Equipment
Many household items such as bolt cutters, screwdrivers, and other machinery can be used to commit burglary and other crimes. However, the possession of these pieces of equipment does not necessarily mean that you were using them for nefarious purposes.
A St. Petersburg criminal defense attorney could defend you by arguing that there is insufficient evidence to prove that you committed an explicit burglary act and that you weren't using these tools to commit a crime in order to have your case dropped altogether.
Incorrect Equipment
In some cases, law enforcement officers will arrest an individual who is suspected of burglary if they are found with gloves, dark items of clothing, or masks such as balaclavas. However, according to Florida Statute 816.06, personal clothing items are not classed as burglary tools on their own. Even though many of these items are used to commit and conceal burglaries, possession of these items alone does not warrant enough proof to be convicted for the possession of burglary tools.
No Sufficient Proof of Intent
In order to receive a criminal charge for burglary tool possession, it will need to be proved beyond a reasonable doubt that you had real intent to use these tools to commit a crime.
In order to receive this conviction, you will need to be linked to a direct or explicit act involving burglary or trespass. Merely possessing tools to talk about or contemplate committing this crime is not enough to be convicted.
Tools Found at Another Location
In some cases, burglary tools may have been found at another location that has been linked to you, but they were not actually found on your person. Unless it can be proved that you had knowledge of these tools and that there was sufficient proof of intent to commit a burglary, you could have your charges downgraded or dropped with the help of an experienced St. Petersburg, criminal defense attorney.
Treatment by Law Enforcement Officers
According to Florida Statute 776.05, St. Petersburg law enforcement officers are permitted to use a reasonable level of force in order to pursue, apprehend and arrest an individual suspected of committing or intending to commit a criminal offense. However, there are many cases in which officers behave inappropriately, use a disproportionate amount of force, or even violate a suspect's rights.
If law enforcement officers on your case were excessively rough when handling you, failed to recite the Miranda Warnings or infringed upon your Fifth Amendment right to withhold self-incriminating information when in custody, a St. Petersburg criminal defense lawyer could move to have your charges downgraded.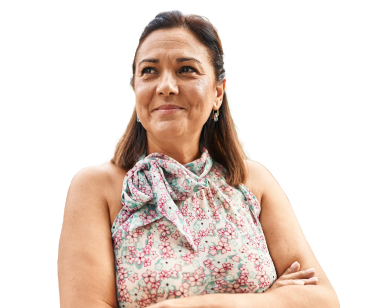 From the initial call to updates on your case status, we are here to get you answers.
What to Look for in a Lawyer
There are many law firms and many different criminal defense attorneys to choose from in St. Petersburg, Florida. With lots of options available, it can be difficult to work out how to make the best choice for you and your case.
However, there are some key things you should look for when choosing St. Petersburg criminal defense attorneys:
Emphasis on Positive Attorney-Client Relationship
A top law firm will always put emphasis on a great working attorney, client relationship. They'll want to make sure that you and your defense lawyer suit one another and that you're confident you've chosen the best professional to defend you in court.
If a St. Petersburg law firm offers a free consultation or a free case evaluation, this shows that they want you to be sure you're working with the right professional for your case before you commit by spending any money and that a satisfactory attorney, client relationship is important to them.
External Reviews and Client Feedback
You should never just take all of your information about a law firm from their website. Your legal representation should be able to point you to external review sites and client feedback in order to demonstrate that they have a strong track record in winning cases like yours.
For example, here at The Law Place, many of our St Petersburg criminal defense attorneys are AVVO rated 10.0 – which is the highest available rating.
Case Specialism
There are many attorneys in St. Petersburg who have general proficiency in criminal defense. However, it's always best to work with a criminal defense lawyer who has real experience defending clients in possession of burglary tools and other burglary offenses. This will ensure that they are aware of all the legal pitfalls and tools that can be used to help you achieve the best outcome possible.
Contact the Law Place – St. Petersburg Criminal Defense Lawyers
If you're facing criminal charges for burglary tool possession or any crime related to burglary and trespass, contact The Law Place today for legal representation. This is a serious crime that can leave a permanent scar on your criminal record and harm your future.
We're a St. Petersburg criminal defense law firm committed to achieving results for our clients and winning criminal cases throughout the State of Florida. Our team works around the clock, 24 hours a day, 7 days a week, to support you and help you to achieve a favorable case outcome.
We're also offering a free consultation for all new clients. So, you can be confident in your choice of legal representation and ensure you're working with the best lawyer for your case. Call today to speak with one of our top criminal defense lawyers.