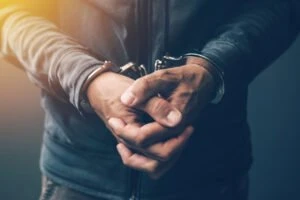 The state of Florida punishes criminals who commit burglary severely. You may be unaware, however, that you can be charged with a crime before you have even committed a burglary. This is because being caught in possession of burglary tools you intend to use to gain access to a property is a serious criminal offense. If you are convicted of possession of burglary tools, you can expect to face severe penalties.
Our law firm can help you if you have been falsely accused of having possession of burglary tools. Just because you possessed certain tools does not mean that you intended to use them to gain unlawful entry to a property. For help fighting your charge, contact one of our criminal defense attorneys for a free consultation today. The sooner you act, the better. Call us now at (941)-444-4444.
Florida Statute for Possession of Burglary Tools
Florida statute section 810.06 outlines the Florida law regarding the possession of burglary tools. The law states that anyone who has a tool or machine in his or her possession that they intend to use to trespass or commit a burglary can be charged. The issue of intent is important in a possession of burglary tools case. For a defendant to be convicted of this crime, prosecutors must be able to prove that the defendant had intended to use the tools to make unlawful entry to a property. This is not always straightforward to prove.
At The Law Place, we have a team of defense attorneys who have over 75 years of combined experience. When you hire one of our attorneys, they will begin work trying to prove that the evidence being held against you is invalid. Proving your innocence is not an easy task and that is why it is important to hire a knowledgeable attorney if you are facing charges of possession of burglary tools in Orange County.
Is Possession of Burglary Tools a Third Degree Felony Offense?
The possession of burglary tools in Orlando is a third-degree felony punishable by severe penalties. Felony convictions in Orlando are serious. They carry more severe penalties than misdemeanor convictions. It is bad enough receiving a permanent criminal record once you have been convicted, but having "felon" on your record can have a huge impact on your life. People who have committed felonies in Orlando generally struggle to find future employment opportunities, attend school, achieve mortgages, have bank loans accepted, and more. Life as a felon is difficult. This is why it is important to fight charges for possession of burglary tools.
Our team of dedicated attorneys fight and win for Floridians.
Common Penalties for a Possession of Burglary Tools Charge in Orlando
In Orlando, a person convicted of owning a burglary tool will be charged with a third-degree felony and have to face the following penalties:
Up to five years of jail time.
Up to five years of probation.
A fine of up to $5,000.
Under the state's Criminal Punishment Code, possession of burglary tools is categorized as a Level 4 offense. A judge will ultimately decide a defendant's penalties. Sometimes, a judge will impose a mandatory five-year sentence for an offender to serve. This is a long time that a person can be locked behind bars. An experienced attorney at our law firm will do all they can to ensure their client gets their charges dropped or avoids the worst penalties.
Defenses Used in Possession of Burglary Tools Cases
At The Law Place, we have defended many clients facing charges of possession of burglary tools. Some of the most common defenses that we can use in these cases have been stated below.
Lack of Intent
Arguing for lack of intent is the most common defense used in possession of burglary tools cases. An attorney can build a defense strategy around this argument when a prosecutor has little evidence to prove that the defendant intended to use the burglary tools they owned.
Lack of Evidence
Another defense commonly used in Orlando is that the state lacks evidence against you. To be convicted, the state needs to prove that you are guilty of a criminal offense beyond any reasonable doubt. An attorney at The Law Place will present their evidence to argue that the evidence presented by the state is weak. This defense can lead to reasonable doubt and persuade the jury to conclude that the defendant is not guilty.
Case of Mistaken Identity
A criminal defense attorney can make the defense of mistaken identity to try and get their client's charges dropped. It can be argued that the eyewitness either intentionally or unintentionally misidentified the defendant. This may have occurred through a lineup or a photo array. To successfully make this defense, an attorney will argue that the eyewitness was unreliable or that there was a flaw in the identification process. Challenging eyewitnesses is not an easy task and that is why it is wise to seek the professional legal services of a reputable law firm.
Planted Evidence
It is not uncommon for defendants to face conviction after they have had evidence planted against them. Criminals will put stolen property or something illegal in the possession of an innocent person so that they appear guilty when found. In these cases, criminals can place burglary tools on a person's property to make them appear guilty of possessing burglary tools. A criminal defense attorney at The Law Place will gather evidence to prove that those burglary tools were not yours. They may even try to determine who the criminals were that planted the evidence. Once your innocence has been proven, your charges will be dropped.
We're Florida's top litigation team with over 75 years of combined experience
How a Criminal Defense Attorney Can Help You
An Orlando criminal defense attorney can help you in a range of ways. The main reason why a person hires a criminal defense attorney is to get their criminal charges reduced or dropped. To do this an attorney will examine their client's case, gather evidence, and construct a solid defense strategy. Other than just building a strong defense case, a criminal defense attorney will:
Provide you with constant support and assurance.
Answer all of your questions.
Explain all legal proceedings to you.
Help you navigate complex possession of burglary tools laws.
Act as your legal representation.
Handle all paperwork and negotiations on your behalf.
Offer you honest legal advice.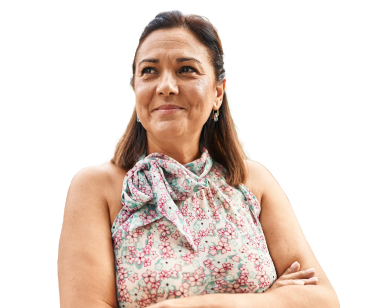 From the initial call to updates on your case status, we are here to get you answers.
How Much does an Orlando Criminal Defense Attorney Cost?
Many people in Orlando avoid seeking the professional legal help they require because they assume that legal fees are unaffordable. We would like to assure you that we offer competitive rates at The Law Place. Most criminal defense attorneys will charge a non-refundable fee to their clients that cover every aspect of the possession of burglary tools case.
The specific amount that an attorney will charge for their services will depend on the case and the circumstances surrounding it. Attorneys generally charge more to defend felony charges than misdemeanor charges, but there are exceptions.
If you are considering whether or not to hire an attorney, you should talk to a member of our team in a free consultation. You can ask all your questions and find out more about our fee structure. We will be open and upfront with you. Seeking professional legal counsel may be one of the best decisions you ever make. At The Law Place, we are here for you.
Contact Experienced Attorneys at The Law Place Today!
When you have been falsely accused of a crime in Orlando, you deserve to be defended by reputable and experienced criminal defense attorneys. At The Law Place, we have a team of highly skilled and knowledgeable attorneys. We have helped many clients in the same position as you.
Possession of burglary tools is a major criminal offense in Orlando that is a third-degree felony. You must do all you can to fight these charges quickly. Once you have been convicted as a felon, your life will change dramatically. Suffering an arrest can be frightening, but you don't have to suffer alone. By hiring an attorney from our law firm, you will be giving yourself the best chance you have of getting your criminal charge dropped. Together, justice can be served.
If you have been arrested in central Florida for possession of burglary tools, you must call our law firm today. For your chance to talk to one of our experienced attorneys in a free consultation, call us now at (941)-444-4444.