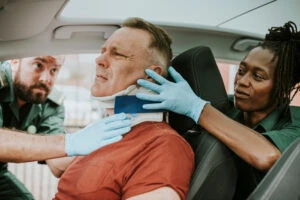 Neck injuries are common in Sarasota County. Regardless of the injury caused, a personal injury attorney can help ease the stress of recovery by starting with a simple and free legal consultation. A Sarasota personal injury lawyer can uncover any negligent parties and, win you the financial compensation you deserve.
These life-changing injuries can impact several aspects of your life and create multiple challenges. We believe you should not suffer because of somebody else's negligence and will help you seek the compensation you deserve.
If you have recently been involved in a traffic accident and are left with medical expenses and a lasting neck injury, you should get in contact with a personal injury lawyer today. Sarasota personal injury attorneys can handle your case with a professional and thorough approach, to award you with a fair settlement and ensure that the other party's negligence is addressed.
A free consultation can be arranged today by contacting The Law Place and speaking to an experienced personal injury attorney. Our practice areas cover the majority of Florida, including Sarasota County.
Symptoms of a Serious Neck Injury
Your neck is made up of several important vertebrae, tendons, blood vessels, nerves, and muscles; it is also vital in connecting your brain and spinal cord.
Shooting pain throughout your neck.
Stiffness in the neck.
Neck pain.
Pain in the jaw.
Bad headache.
Shoulder and back pain.
Weakness and tingling in shoulders.
In some cases, your neck injury may be something more serious and could be related to spinal cord injuries or traumatic brain injuries. Examples of a more severe injury include:
Paralysis (total or in certain limbs).
Nerve root compression.
Vertigo (a loss of balance).
Limited neck movement.
Limited bowel control.
Weak neck muscles.
Due to the significant symptoms associated with a neck injury, it is advisable to have a Sarasota personal injury lawyer on the side so that you can be suitably compensated for these life-changing injuries.
How to Treat a Neck Injury
If you have sustained a neck injury in Sarasota, FL, then there are a range of possible treatment methods which could help lessen your symptoms. These include:
Adopting good posture.
Resting the muscles, e.g., using a neck brace.
Hot and cold therapy.
Administering pain medication.
If these methods do not lessen the pain and discomfort, then more extensive methods should be sought out. These will often require the assistance of medical professionals. Examples include:
Massage therapy.
Manual manipulation of the cervical spine.
Neck surgery.
Prescription-grade painkillers, such as muscle relaxants.
Acupuncture.
Physical therapy.
If you have had to adopt any of these treatment methods, then it may be useful to keep a diary describing the treatment method, how long you have had to use it, its cost, and its effectiveness. All of these details prove useful in your personal injury case and could help your injury attorneys build a stronger claim. Call our injury lawyers in Sarasota, FL, today to learn more about improving the strength of your accident claim.
Our team of dedicated attorneys fight and win for Floridians.
What Type of Accidents Cause Significant Neck Injuries?
There is a range of possible accidents which can lead to a neck injury. The most common accidents that lead to personal injury claims include:
Car Accidents
The Florida Highway Safety and Motor Vehicles report over 400.000 accidents on the roads of Florida each year. These cause roughly 255,000 injuries and 3,000 deaths. A personal injury attorney will be able to determine whether your accident was caused by negligence and whether damages could be recovered.
Pedestrian Accidents
Florida is one of the most dangerous areas to be a pedestrian in America. The Sarasota police department has even had to apply for grants which aim to improve safety and protect Florida residents. However, pedestrian accidents remain to be an issue.
Bike Accidents
Figures suggest that roughly 200 cyclists are injured each year across Sarasota. If this accident occurs due to somebody else's negligence, then you may be owed compensation.
Medical Malpractice
Each year, thousands of medical malpractice claims are filed across Florida. These types of personal injury claims occur when a medical professional has been negligent and caused your neck injury.
Workplace Accident
If your personal injury occurred in the workplace, at your employer's negligence, then this could also result in compensation via an insurance claim.
A Sarasota personal injury lawyer at The Law Place can provide a free case evaluation to determine whether your accident could result in damages.
Which Forms of Damages Are Recoverable Following a Neck Injury?
A personal injury claim will allow you to receive damages that will compensate you for anything you have lost due to your accident. Some examples of common recoverable damages include:
Lost Wages
If you had to miss work because of your personal injuries, then any lost earnings from this time should be included in your personal injury claim. Compensation can also account for future losses caused by your injury, e.g., the inability to continue working.
Pain and Suffering
Pain and suffering damages compensate victims for their emotional suffering and physical pain. It could also include financial compensation for any changes you have had to make to your way of life, such as an inability to continue with hobbies you once enjoyed.
Medical Expenses
If you had to receive medical care (e.g., surgery or physical therapy) due to your neck injury, then any subsequent medical bills should be reflected within your personal injury lawsuit. Remember to keep evidence of any financial costs and doctor's notes.
Punitive Damages
If your physical injuries occurred due to gross negligence, then the court could award punitive damages. Punitive damages are used as a form of punishment when the defendant's behavior is determined to be significantly harmful.
Wrongful Death
In rare cases, a neck injury can lead to death. If you have lost a relative/partner in an accident caused by negligence, then you may be entitled to compensation via a wrongful death lawsuit as per Florida Statutes 768.21 Our personal injury lawyers will be able to talk you through this process and what you could claim.
If you wish to recover damages through a personal injury or wrongful death lawsuit, then contact our practicing attorneys at The Law Place today.
We're Florida's top litigation team with over 75 years of combined experience
Seeking a Personal Injury Claim Against Negligent Parties
Recovering compensation can be extremely difficult without an attorney, especially for those unfamiliar with the legal process. Our dedicated team of experienced personal injury attorneys will be able to work through your claim on your behalf, this must include the following points:
Did the defendant owe a duty of care? – Your personal injury lawyer must sufficiently prove that the defendant owed you a duty of care. All doctors owe a duty of care to their patients to behave as a reasonable professional would. Similarly, all drivers will owe a duty to pedestrians and other drivers on the road, and employers owe a duty to their employees.
Did they breach their duty of care? – Your personal injury attorneys will gather evidence to prove that the defendant breached their owed duty of care. For instance, your personal injury attorneys may collect speeding camera footage that proves that the defendant in your car accident was speeding. This would act as sufficient evidence of a breach.
Did the breach cause injuries? – Personal injury cases must also show causation, i.e. that the breach of duty directly caused your neck injury. This could either be through action (e.g., their speeding caused your accident and thus injuries) or through inaction (e.g., your employer failed to fix a machine that later malfunctioned and caused your injuries).
Did this accident cause damages? – Finally, your personal injury attorneys must prove that your injuries caused damages, e.g., that your injuries led to medical bills and lost earnings.
If you believe your Sarasota personal injury case meets these criteria, then contact our law firm as soon as possible. We offer a free consultation whereby we will assess your case to determine whether an insurance company would pay out.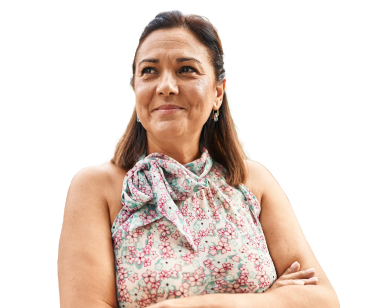 From the initial call to updates on your case status, we are here to get you answers.
Comparative Negligence in Sarasota, FL
Florida Statutes 768.81 explains Florida's comparative negligence laws. It means that the Judge presiding over your trial will determine liability for your injury. Following this decision, your settlement value will be suitably amended to reflect any fault that was determined to be your own, if any.
For instance, if your injury was caused during a car accident that was predominantly caused by the other driver driving above the speed limit, but you were also distracted at the time of the accident, then the Judge may reduce your injury claim by around 10%. This percentage will reflect your own liability but also punishes the more negligent party.
A Sarasota personal injury lawyer from The Law Place will be able to help you understand this further and determine to what extent your case may be impacted by comparative negligence laws. We will also strive to limit your liability as much as possible.
Do Sarasota Personal Injury Claims Have a Time Limit?
Yes! Your Sarasota personal injury claim will be on a strict deadline as per Florida Statutes 95.11. Florida law states that if you want to take legal action following somebody else's negligence, then you will have four years from the date of your accident to make this claim. The statute of limitations is reduced to two years if you have lost a loved one and want to file a wrongful death lawsuit.
Similarly, Florida law also states that accident victims will have two weeks from the date of their accident to seek medical care. If this does not occur, then insurance companies can use this fact against you to devalue or dismiss your claim.
Our Sarasota personal injury attorneys will get started on your claim as soon as possible to ensure you meet all deadlines stipulated in Sarasota, FL, laws.
Contact a Sarasota Neck Injury Lawyer Today
Here at The Law Place, our Sarasota personal injury lawyers believe that if somebody's negligence caused your personal injuries, then they should be held responsible, and you should receive the fair compensation that you rightfully deserve.
Our law firm will leverage our 75 years of combined experience helping many victims, similar to yourself, to ensure they are awarded full compensation. The Law Place's practice areas cover the majority of Florida and are dedicated to serving Sarasota Country residents. We are here to help.
If you have suffered injuries at the expense of somebody's negligence, then call our Sarasota, FL, law firm today to schedule your free case evaluation. Our phone lines are open 24/7.