Florida sees high volumes of traffic traveling on roads and highways across the state every year. According to the Florida Department of Highway Safety and Motor Vehicles (FHSMV), approximately 400,000 car accidents occur annually in the State of Florida, many of which happen in Bradenton. Being involved in a car accident can have serious repercussions for those involved and has the potential to leave life-long damage.
If you or a loved one has been involved in a car accident that was caused by an aggressive driver, then you may be entitled to compensation. With the help of a Bradenton car accident lawyer, you could be compensated for any physical or emotional suffering you have faced. At The Law Place, our team of personal injury lawyers has over 75 years of representing victims of car accidents just like yours. Our representation ensures that you are never faced with complicated paperwork or have to speak to a profit-driven insurance company. We make sure that all the hard work is done for you so that you can focus on your recovery.
Call The Law Place today to schedule a free consultation where you will have the chance to get some impartial legal advice. Our lines are open 24 hours a day, 7 days a week, so don't let the actions of another affect your life any longer. Call us now.
Three Types of Aggressive Drivers
Typically known as 'road rage,' aggressive driving is common amongst drivers in Bradenton and across America. It is important to ask why people are so aggressive when in control of a vehicle in order to understand road rage. Findings show that aggressive drivers tend to be one of the following:
Habitually aggressive drivers – These are drivers who have developed bad habits over time, i.e., tailgating, speeding, and frequently changing lanes.
Situationally aggressive drivers – These drivers are not always aggressive behind the wheel but can become so under certain circumstances. Being late is a common reason for drivers to forgo stop signs or yielding the right of way, for example.
Confrontationally aggressive drivers – These drivers do not feel the same sense of responsibility as other drivers. They will take advantage of the caution others exercise to ignore the rules and commonly choose to break the speed limit. Their behavior can be likened to that of a video game character.
Data also showed researchers at the U.S. National Highway Traffic Safety Administration (NTSA) that reckless driving tends to be more common when it's dark, probably because the chances of being caught are lower.
Our team of dedicated attorneys fight and win for Floridians.
What Does Florida Law Say About Personal Injury Insurance From an Auto Accident?
Like many others across the country, Florida is a no-fault state. Florida Statute 627.7407 says that anyone involved in a car accident must contact their own insurance provider in order to claim. Furthermore, the claimant must be covered by personal injury protection (PIP) in order to receive any compensation. After submitting your case, your insurance company will review the details before deciding who is liable for your accident.
It is important to remember that liability can be shared, even with you, and those culpable will share the responsibility of the costs. That is to say that if you are found to be 20% responsible for your accident because you were driving over the speed limit, then your settlement would be reduced by this percentage.
If your insurance company is satisfied that your personal injury claim meets their requirements, you will be allowed to file a third-party insurance claim against the driver who caused your accident. This will give you the chance to receive compensation for other damages that you have faced, such as damage to your property, any income you have lost, and the cost of medical treatment you have received and will receive in the future.
If you are unsure of how to proceed or what damages you may be entitled to, then you need the help of an experienced personal injury lawyer. Our team at The Law Place will be able to review your case and determine what you are owed. Call us today for a free consultation.
What Constitutes a Serious Injury in Bradenton, FL.?
Florida Statute 316.027 stipulates that anyone who wishes to make a claim against the aggressive driver responsible for their accident must have sustained serious injuries. In order to make your case, you will need to meet one of the following criteria:
Your injury could potentially lead to death.
Your injury led to permanent disfigurement.
Your injury has resulted in a loss or impairment of an organ or body part.
We recommend that you speak to a Bradenton car accident lawyer as soon as possible following a car accident. Victims of aggressive driving will need the help of an attorney to collect and compile evidence to back up their claim. It is vital to the strength of your case to keep key pieces of evidence like medical and property repair bills, photographs of your injuries and the scene, and the contact information of any witnesses. Your accident lawyer will be able to inform you of exactly what to look for.
We're Florida's top litigation team with over 75 years of combined experience
How Soon Should I Act After My Aggressive Driving Accident?
The statute of limitations set out in Florida Statute 95.11 says that a victim of an aggressive driving accident has up to four years to file their personal injury claim. Failing to act within this time frame will waive all your rights to receiving compensation.
As we have previously said, however, it is vital to act hastily to ensure that your case has the best possible chance of success. Furthermore, finding a personal injury lawyer with the right experience can change the course of your case. Make sure that you look at multiple law firms and ask the right questions before you make a final decision on your representation. Contact The Law Place for a free case evaluation where a member of our team will answer any queries you have.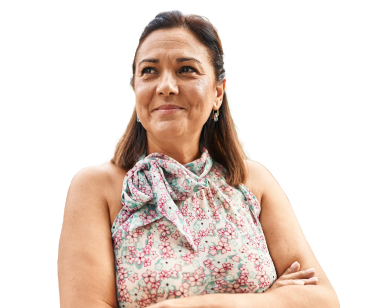 From the initial call to updates on your case status, we are here to get you answers.
What Should I Do if I Have Been Injured in an Aggressive Driving Accident?
There are two steps to take if you have sustained injuries in an aggressive driving accident. These will help to ensure that you receive compensation for what you have experienced:
Seek medical attention – Time is of the essence if you have been injured in a car accident. Make sure that you receive treatment from a medical professional as soon as possible. Having records of your injuries when they are new will help your lawyer file a strong case. Claiming that the victim's injuries were not, in fact, 'serious' is a common way for insurance companies to lower your settlement offer. Furthermore, cases are not always settled quickly, sometimes taking up to two years before they go to trial.
Contact a Bradenton car accident attorney – Your attorney will start by collecting evidence that can be lost over time. Witnesses forget details, the damage is repaired, and the crash site is cleared away. Make sure that you give your case a chance by seeking representation quickly. Free consultations are an important part of the decision-making process, so make sure you look at firms that offer this service.
What Will My Car Accident Lawyer Do After I Hire Them?
We understand that the law is complex and requires people to go through complicated processes that require the knowledge of a lawyer. This is why we are so passionate about representing our clients and making sure they don't need to face the stress of the Florida legal system.
Upon hiring a Bradenton car accident attorney, they will begin the legal process of getting you compensation. The four main steps are:
Collecting evidence – The initial step is to collect as much evidence as possible. Your lawyer will conduct an interview with you in which they will review your medical bills, possible witnesses, and injuries. This will allow them to begin building a strong case, so make sure that you share every piece of evidence you have.
Negotiating – Before putting a monetary value on your case, your lawyer will want to wait until you have recovered from your injuries. This will help them decide how much your settlement should be. At the time, they will also make any necessary demands of the insurance company of the at-fault driver, if necessary.
Filing a lawsuit – At this stage, your personal injury attorney will file a lawsuit in court which will begin litigation. From here, both sides will gather evidence, talk to witnesses, and question the other party. At this stage, both parties may come to agree on a settlement amount, and the case will be closed. This decision might require the help of a mediator who will work independently to try and help both sides come to an agreement.
The case is taken to trial – If you are unhappy with the settlement you have been offered, you have the right to take your case to trial. Your claim will be presented to a judge and jury but can take up to two years to reach trial at all. Patience will be required if this is the case, as it is common for dates to be delayed and cases to take time.
What Personal Injury Compensation Am I Entitled to After an Aggressive Driving Accident?
The details of every aggressive driving accident are different, and the amount of compensation you receive will rely on these details. Your personal injury lawyer will be able to determine exactly what you are able to claim for. This might include any of the following:
Medical bills.
Pain and suffering.
Losses of income (both past and future).
Damage to property.
Loss of enjoyment.
Adjustments made to your home (i.e., wheelchair ramps).
Wrongful death.
What Is Florida's Comparative Fault Rule?
Personal injury cases caused by a vehicle in Florida use the comparative damage or 'comparative negligence' rule. That is to say, the amount of compensation given by the insurance company will be decided by deciding who was proportionally at fault.
If you are able to prove that the other party was driving aggressively and their actions alone led to your accident, then the at-fault driver will be required to cover the cost of the damages they caused. It is common, however, for other parties to be found partially responsible. As we have previously mentioned, this also includes the injured driver. Your insurance company may find you 30% responsible if they find that you were using your phone at the time of the accident. In the event that you are found somewhat responsible, and you take your case to court, the jury will have the responsibility of deciding the following:
How responsible each party is, this amount is given in a percentage.
How much compensation should be awarded to cover the damages.
Therefore, if you are awarded $400,000 in compensation but found to hold 25% liability, you will ultimately receive $300,000. It is important to note that this only applies if you are found to be less the 50% responsible.
Contact The Law Place Today to Speak to a Personal Injury Lawyer
Aggressive driving is extremely common across the State of Florida and causes numerous car accident cases annually in Bradenton. The effects of a car accident can be devastating and change the course of your life entirely. At The Law Place, we understand the pressures of bearing the physical and financial burden of someone else's mistake. That is why we are so proud of the work we have done in helping the victims of car accidents get the justice they deserve. We work closely with all our clients, providing impartial and confidential legal advice every step of the way.
Our team of experienced car accident attorneys will use their knowledge to investigate your claim and build you the strongest case possible. We will do all of the communication with your insurance provider, and if you are not happy with your settlement offer, we will take your case to trial and fight for you in front of a judge and jury.
Our lines are open 24 hours a day, 7 days a week, so we are here whenever you need us most. Call us today to schedule a free consultation.