By law, to drive in Florida, you need to have a minimum level of insurance, at least. However, statistics suggest that over a quarter of drivers in the state are uninsured. This means that it's not unlikely for you to be involved in a car accident with an uninsured driver.
If you've been involved in a Bradenton car accident with an uninsured or underinsured motorist, you may have sustained serious injuries, property damage to your vehicle, and other devastating consequences. Unfortunately, when people are involved in car accidents with uninsured motorists, they won't be able to receive any compensation beyond their own insurance company without the help of an experienced auto accident attorney.
Here at The Law Place, we can help you fight for the financial compensation that you may deserve. The car accident attorneys at our law firm have over 75 years of combined experience in assisting clients like you get the justice that they deserve. So, to speak to skilled personal injury lawyers and discuss the best options for your specific case, schedule a free consultation today. Don't delay; contact us now at (941) 444-4444. Phone lines are open 24/7.
Florida Law and Automobile Insurance
As is stated in Florida Statute 627.736, drivers must have a certain minimum level of auto insurance in order to drive legally in the State of Florida. Under this law, anybody who has been driving in Florida for over 90 days must be covered for:
However, this is only the absolute minimum insurance that a Florida driver should have. Drivers should consider getting more coverage to further protect themselves against any types of accidents. Unfortunately, many drivers in Bradenton are not only underinsured but don't even have the minimum amount expected. If you have been involved in an accident with an uninsured driver, then you will need the help of the Bradenton car accident lawyers at The Law Place.
Our team of dedicated attorneys fight and win for Floridians.
Uninsured Motorist Coverage
We advise any and all motorists in Florida to ensure they have uninsured motorist coverage under their auto insurance plan. Over 25% of all drivers in the State of Florida don't have insurance, meaning that having uninsured motorist coverage should be a necessity for any driver who wants to be adequately protected, even though it's not a legal requirement.
This insurance would allow you to claim financial compensation from your own insurance company that you would normally receive through filing a claim against the negligent motorist. Uninsured motorist coverage will also ensure that you receive compensation above what is covered by your Personal Injury Protection (PIP) payout.
What to Do in a Bradenton Car Accident With an Uninsured Driver
There are a number of steps you should take to protect yourself and your rights if you are in an accident with an uninsured driver:
Receive medical attention – If you've been involved in any type of car accident, you need to seek out medical treatment within 14 days of the accident to be eligible for a Personal Injury Protection (PIP) payout. If you can't prove that you sustained a serious bodily injury, you won't be able to receive the payout.
Claim your PIP insurance – Florida is a no-fault state, which means you'll need to speak to your own insurance provider within 24 hours of the car accident to receive a PIP payout, regardless of whether you were or weren't at fault for the crash. However, when doing this, it's important that you're careful with what information you give to your insurance. Any details you give could be used to keep you from receiving all the compensation you deserve, so we recommend you seek legal advice as soon as possible.
Keep detailed and accurate records – You should start keeping a record of everything that happens once the accident has occurred in order to strengthen your future case. This can include writing detailed notes of what occurred before, during, and after the accident, photographs of property damage and injuries sustained, the personal and driver's details of the other driver, and any medical bills and other expenses.
Contact an experienced Bradenton car accident lawyer – You should ideally speak with a knowledgeable car accident attorney before you speak to your insurance provider to receive advice on what you should and shouldn't say to your insurance provider. This will help you avoid hurting your claim before we've even filed it.
We're Florida's top litigation team with over 75 years of combined experience
How Can a Personal Injury Lawyer Help?
Your Personal Injury Protection coverage will only cover up to $10,000 in damages. This means that, even if your expenses are much higher, you won't be able to receive financial compensation from your insurance company. Under normal circumstances, you'd be able to file a lawsuit against the at-fault driver, but the situation becomes much more complicated if the driver is uninsured or underinsured.
This means it's especially important to work with a personal injury lawyer to explore your options and fight to obtain all the compensation that you might be entitled to. Your lawyer can help you in the following ways:
Determine whether you have a viable claim.
Prove that the other driver was negligent and the accident was their fault.
Investigate your case, collect evidence, talk to witnesses, and make not of accurate details.
Liaise with your insurance company to ensure you get the compensation you deserve.
File a lawsuit against the other driver.
Attempt to negotiate a fair settlement.
Take your car accident claim to court if a settlement can't be reached.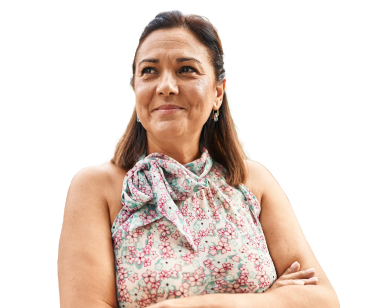 From the initial call to updates on your case status, we are here to get you answers.
Claiming Damages Following a Car Accident in Bradenton, FL.
If you've been involved in a car accident with an uninsured driver, then you may be entitled to compensation. Any type of auto accident can be devastating and life-changing for those involved, and so you can rest assured that we will prioritize getting the justice that you deserve.
Once you hire The Law Place, our accident attorneys will immediately start to work on your case and gather the evidence required to prove that the driver was negligent, and determine how much compensation you could be entitled to based on the damages you sustained.
Some damages commonly sustained include the following:
Medical expenses.
Lost wages.
Loss of earning potential.
Property damage.
Pain and suffering.
Here at The Law Place, our attorneys know that no amount of compensation will heal the injuries or trauma that you've been left suffering from after a car accident. However, it can help you manage the financial burdens you may now be experiencing and act as proof that you have received justice.
Therefore, if you've been involved in a car accident with an uninsured driver, don't hesitate to contact The Law Place and schedule a free consultation. Your chances of winning compensation will be much higher with the help of our law firm!
Contact The Law Place for Help
If you or a loved one have been involved in a car accident with an uninsured driver in Bradenton or elsewhere in Florida, you should contact The Law Place. Victims of these types of car accidents can often be left without the compensation they deserve, but we want to ensure that you get the money and justice you deserve.
We offer a free consultation to anyone who thinks they may be entitled to compensation, where they can speak to a knowledgeable and trustworthy lawyer and receive legal advice specific to your case. You only have a limited amount of time after your accident to file a lawsuit, so don't delay in contacting us!
Our phone lines are open 24 hours a day, 7 days a week, so call us now at (941) 444-4444!