Throughout Florida, tow trucks have a regular presence on the roads. They are most often seen when another vehicle has broken down or when a car accident has happened. Their purpose is to remove other vehicles from the road, including when a car has been impounded, has parked unlawfully, or is impaired in some way. As their primary function is to keep the roads safe, it seems ironic for a tow truck to be the cause of a collision. However, this often happens in Bradenton, and when it does, the consequences can be quite serious. Due to the weight, size, and unusual shape of tow trucks, when they are involved in accidents, there is a huge risk of serious damage or injuries happening.
If you have been involved in a tow truck accident and have been injured as a result, you should call us at The Law Place today. We know that these accidents can cause a lot of trauma and stress, and we don't want the process of seeking compensation to bring you even more suffering. This is why we are here to help you. Our law firm has over 75 years of experience in multiple practice areas, including truck and car accidents. We offer a free consultation where you can speak with an experienced truck accident attorney from our firm. The sooner you contact us, the better chance we have of getting you the compensation you deserve.
Call today at (941) 444-4444 to schedule a free consultation. Our lines are open 24 hours, 7 days a week.
Bradenton, FL., Tow Truck Accidents
Driving a tow truck in Bradenton, Florida, can be an awkward task due to the busy roads and smaller streets throughout the state. Bradenton truck drivers are required to have a lot of concentration, ensuring that they take cars off the road safely and don't create a dangerous situation for those around them. Similarly, when driving through smaller or busy roads, they must maintain concentration to ensure that a collision doesn't happen.
As tow trucks are a unique type of vehicle, there is particular training that drivers must go through in order to be legally allowed to operate them on the roads in Florida. The task of towing another vehicle off the road is difficult, so it is necessary that drivers can do so without creating an unsafe environment. The purpose of this training is to ensure that both members of the public and drivers are kept safe.
There are a number of things that can go wrong when operating a tow truck. As they are designed in a specific type of way, there is a huge risk of danger if they are operated incorrectly. An example of these dangers can include the cable, which holds the car in place on the tow truck, loosening or breaking and causing a major collision. Similarly, when the braking system of the tow truck is not connected to that of the towed vehicle, there is a risk of an accident happening as other road users are unable to see what is going on.
Our team of dedicated attorneys fight and win for Floridians.
Common Types of Tow Trucks in Bradenton, FL.
There are four main types of tow trucks in Bradenton, these include:
Hook and Chain tow truck – This type of truck has chains connected to its undercarriage. This chain is attached to the towed vehicle and drags it behind the tow truck. As it can cause damage to the underside of the vehicle, it is typically used for cars that are already impaired. There is a further risk of damage with this type of truck as it can often collide with smaller objects.
Wheel-life tow truck – In comparison to a hook and chain truck, this truck lifts the vehicle it is carrying off the ground by hauling it on its' two wheels. This has less potential for damage to the vehicle, and it provides greater stability when towing.
Flatbed trucks – These types of trucks provide a much higher level of safety and stability as they carry vehicles completely off the ground. As such, the risk of a crash happening with this type of truck is lower.
Integrated tow truck – Within urbanized areas, these trucks are ideal as they have both a wheel lift and a broom. The apparatus can also be controlled from inside the vehicle, which makes it a convenient way of transporting vehicles in areas with a lot of traffic. They are frequently used for transporting both cars and buses.
Common Types of Tow Truck Accidents in Bradenton, Florida
The State of Florida is known for being a dangerous place to drive. Due to the high volume of traffic on the roads, accidents are a common occurrence, including truck accidents. There are many different types of truck accidents in Florida, but some of the main ones include:
Rear-end collisions – This type of collision occurs when a driver crashes into the back of another vehicle. There a number of reasons a rear-end truck collision happens, including driving distracted, poor visibility, and tailgating.
Head-on collisions – These types of collisions often cause the most amount of damage, including a person being seriously injured or even losing their life. They happen when one vehicle crashes into the front of another vehicle. Some common reasons these collisions happen are driving under the influence, disregarding traffic signals, or poor road conditions.
Sideswipe collisions – This type of crash happens when two vehicles collide into the side of each other on the road. These accidents normally result from a driver failing to look when changing lanes or not being able to see the other vehicle.
T-bone collisions – These collisions often occur at busy intersections in Florida. They happen when one vehicle crashes head-on into the side of another vehicle.
Underride collisions – This type of collision is commonly seen with trucks and often during the night due to the lack of visibility. They happen when a smaller car drives directly under a truck which can include a long truck or a trailer.
We're Florida's top litigation team with over 75 years of combined experience
Common Causes of Bradenton Truck Accidents
There are many reasons a Bradenton truck accident happens. The environment on the roads in Florida can be quite hazardous, which can result in severe truck accidents happening. Some of these causes include:
Driving negligently – When a truck driver fails to obey the rules of the road or drives recklessly, the potential for serious damage happening is high. Tow trucks by nature are likely to cause more damage than a car accident, and a truck driver's ability to prevent an auto accident from happening is limited.
Driving while distracted – There are many reasons a truck driver may get distracted while driving. They could be eating or drinking, changing the radio station, or using their phone. If a driver is distracted, the risk of a truck accident happening increases.
Driving under the influence (DUI) – When a person drives a motor vehicle while intoxicated by alcohol or drugs, there is a huge risk of a crash happening. This is particularly the case with truck drivers as the weight and size of the vehicle make it a difficult machine to control already.
Disconnected vehicle – Sometimes, a towed car can get separated from the truck due to loose restraints or incorrect securing of the car. When this happens, the truck driver has no control over the towed car, which can lead to a serious truck accident happening.
Poor weather conditions – Adverse weather can have an effect on both a driver's visibility and road conditions. It is important for a tow truck to be properly secured and maintained so that it can withstand any poor weather conditions.
Failing to maintain the mechanics of the truck – In order for tow trucks to be allowed on the road, it is necessary that they are maintained to a certain standard. This requirement is in place to prevent a Bradenton truck accident from happening. When these standards aren't met, there is a risk of an auto accident taking place.
If you or a loved one has been involved in a Bradenton truck accident and been injured as a result, you should speak with a truck accident lawyer today. Here at The Law Place, we offer a free consultation for you to speak with an experienced truck accident attorney who can advise you on how best to proceed. Our top priority is ensuring that you receive the compensation you deserve.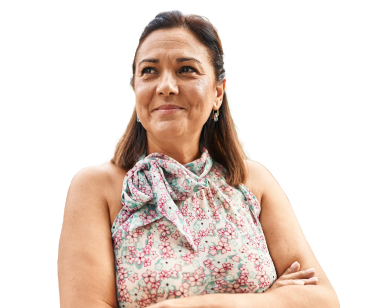 From the initial call to updates on your case status, we are here to get you answers.
Determining Liability After a Bradenton Truck Accident
In order to receive compensation for a tow truck accident in Bradenton, Florida, it is necessary to establish liability on the other party. When establishing liability, the following four elements must be satisfied:
Duty of care – Throughout the state of Florida, all road users automatically owe each other a duty of care to keep the roads safe. This means that all drivers and pedestrians are required to take reasonable steps to prevent a car accident, property damage, or any personal injury from occurring.
Breach of duty – In order to establish liability on another party, it must be shown that they breached their duty of care to you. This can include driving recklessly, failing to obey traffic signals, drunk driving, or any behavior which contributed to the Bradenton truck accident.
Causation – You must demonstrate that your injuries were a direct result of the other party's breach of their duty. Experienced accident attorneys will be able to prove this on your behalf.
Damages – It must be shown that you suffered damages that were a direct result of the driver's negligence. Accident attorneys will gather evidence on your behalf to demonstrate that your personal injuries were caused by the Bradenton truck accident.
Who Can Be Held Liable for a Tow Truck Accident?
When a tow truck accident happens in Bradenton, there may be more than one party responsible. Some examples include:
The trucking company.
The driver of the tow truck.
The manufacturer of the truck.
The mechanic.
A government body.
Having the assistance of an accident attorney can make the difficult process of establishing liability a lot less stressful. An experienced personal injury lawyer from our law firm can help you determine who is responsible for your collision in Bradenton.
Damages Available Following Tow Truck Accidents in Bradenton
Florida law requires that you contact your insurance company immediately following a crash. However, in collisions involving trucks, it is common that the amount of damage suffered exceeds what is covered under comparative-fault insurance laws. In these situations, it is recommended that you make a claim for compensation. Some of the compensation that a personal injury attorney can claim for on your behalf could include:
Medical expenses – This can include medical bills from hospital appointments, including future bills and transport to and from these appointments.
Lost wages – If you are unable to work as a result of your accident or you have to miss work because of appointments, then you can make a claim for lost wages. This can also include any potential future earnings.
Pain and suffering – You can make a claim for any emotional or physical distress you have suffered because of the crash. A claim for pain and suffering damages can be difficult to prove without the assistance of an accident lawyer in Bradenton.
Damage to property – If your motor vehicle or any valuable items contained inside were damaged or destroyed because of the crash, you could claim compensation for this.
Wrongful death – If you have lost a loved one in a Bradenton car accident, one of our accident attorneys can assist you in filing a wrongful death claim. You can receive compensation for funeral costs and a loss of income to the family household.
Contact The Law Place Today
If you have been injured in an accident in Bradenton, which wasn't your fault, call us today at The Law Place to schedule a free case evaluation. Our law firm has over 75 years of experience in multiple practice areas, including many accident cases. We have a team of skilled accident attorneys who are ready to help you every step of the way.
Dealing with your insurance company following a tow truck accident can be stressful, and they will often attempt to devalue your claim. We know that making an injury claim can be a nerve-wracking process also, and we don't want you to have any additional pain and suffering following your collision. This is why we are here to help you in getting the compensation you deserve.
Call today at (941) 444-4444 to schedule a free consultation with one of our personal injury attorneys. Our lines are open 24/7 for your convenience.