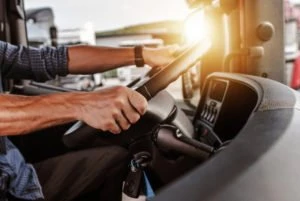 Commercial road users in Englewood, Florida, have increased responsibilities when it comes to using the road compared to those using their vehicles for domestic purposes. They are out on the road for extended periods, and while all the same regulations apply as do to a simple car trip, there are others to consider when seeking to keep a clean license. Naturally, that is particularly important due to the fact that driving is integral to their ability to earn a living. No license, in most cases, means no job and one of the quickest ways to lose a driver's license, at least temporarily, is to be charged with a DUI.
It is also important to consider that commercial drivers represent more than just themselves when they head out onto the road. In many cases, they will drive a branded vehicle on behalf of their company and will often have cargo on board that is ultimately their responsibility.
It goes without saying that drunk driving and driving under the influence of drugs can lead to severe problems. However, it is far more common to cause accidents when under the influence, regardless of how skilled and experienced a driver may be, and there are always signs that an individual is not capable of driving with due care and attention to the road that can see a driver being pulled over, even if they did not cause an auto accident.
If you have been charged with a DUI in Englewood, the wider Charlotte and Sarasota Counties, or indeed anywhere in Florida, appointing a law firm and defense attorney should rank among your top priorities. The Law Place boasts more than 75 years of combined experience representing clients, and our attorneys will work with you following a free consultation to build a criminal defense case to avoid license suspension and possible jail time. So if you need professional legal assistance, call The Law Place today at (941) 444-4444 to combat your Englewood DUI.
DUI Arrests for Commercial Drivers
The rules surrounding DUI arrests in Florida are governed by Florida Statute 316.193. According to this legislation, a driver operating any vehicle can be arrested if they are found to be driving having consumed a substance that prevents normal operation.
For the avoidance of doubt, the police can bring criminal charges to anyone in Englewood that is found to be operating a motor vehicle with a blood alcohol content of 0.08% or higher.
Such is the importance of concentration and normal operation of commercial motor vehicles that the rules are even stricter for commercial vehicle operators. Specifically, a blood-alcohol level of more than 0.04% is considered as being over the legal limit.
In most cases, police will require a reason to carry out the blood alcohol test in the first place. For example, they may stop you for erratic driving, or there may be evidence of alcohol consumption in the vehicle. Empty liquor bottles or a strong smell of alcohol in the vehicle can both lead to an official test taking place.
Blood and Breath Tests During a Commercial DUI
Anyone that is stopped by the police for any offenses and any reason should do as required. In terms of potentially receiving a DWI charge and having to take a blood or breath test, this is particularly important for commercial drivers.
In the State of Florida, one of the conditions of receiving a commercial vehicle license is that you consent to take a blood-alcohol test when requested. As such, refusal to do so immediately invalidates your license due to a breach of the attached conditions. This applies to drivers in Englewood and beyond, and in the event of a traffic stop, it is often best to comply with any police instructions.
Naturally, if you have to go to court in Englewood, preferably with the assistance of a law firm, you continue to risk losing your right to drive for work based on drug or alcohol-related charges. Unfortunately, there is rarely any such thing as a cut and dried case, and the service of an Englewood lawyer can tip the balance in your favor. They will look beyond the reasons for a traffic stop and the accusations leveled at the client to find the facts and defend your right to remain on the road.
The amount of time for which you will lose your license varies, primarily based on whether you have received a DWI charge in the past. However, losing your license in this manner, even for a first offense, can mean an inability to drive commercial vehicles or provide a service for at least a year.
License suspension takes place automatically upon refusal. Your lawyer can help you to appeal against the suspension if and when required. However, that appeal has no bearing on any legal charges brought against you for the DWI itself.
It is also worth bearing in mind that it extends beyond commercial vehicles if your license is suspended in this manner. You will not be able to use your license for personal use either.
If this qualifies as excessive punishment, then your defense attorney will be able to work with you to apply for a hardship license. In these cases, a temporary license will enable you to use a non-commercial vehicle. However, even these hardship licenses only become available after 30 days, so you may have to make alternative arrangements in the meantime.
These applications often rely on the requirement to use a vehicle to get to and from a workplace. However, if that workplace is based solely on delivering products or services with a commercial vehicle, the application is likely to succeed.
The Consequences of a Commercial DUI
The primary concern for any commercial driver that lands a DUI charge will be making a living. A license suspension means that you cannot operate a motor vehicle of any kind for commercial purposes. So whether you drive long-haul, deliver food, or operate a taxi, losing your CDL means a change of career for at least a year.
There can be far-reaching implications for family and, if you are self-employed, your business.
It can get worse for some drivers. For example, if you were transporting hazardous materials or goods at the time of arrest, the minimum license suspension is three years.
Appointing a law firm is all but essential at this stage, as the right attorneys can help to plead your case in court to hopefully minimize the impact.
A defense lawyer can also help to limit or avoid other punishments that accompany a DWI conviction:
A fine of between $500 and $1,000.
Probation for up to one year or jail time for up to six months.
Community service.
The requirement to take a drug and alcohol awareness course.
As with many crimes, one poor decision can lead to extensive legal consequences, and it is also possible for a DWI conviction to lead to a permanent criminal record.
Multiple DUI Convictions as a Commercial Driver
Ideally, given the consequences, a DWI charge is something that most people will learn from and only do once. However, in the State of Florida, the punishments grow for repeat offenders, affecting both individual and commercial drivers.
If you lose your license following the first conviction, you will be able to reapply for it following a year off the street. However, if your application is successful and you return to the road but receive another DUI charge, you risk losing your license permanently.
If the services of a law firm are highly recommended for a first charge of driving under the influence, defense attorneys are all but essential for additional criminal charges. The punishment no longer results in a temporary career change. Instead, the chances are you will lose your license entirely, with no option to get it back in the future. As such, you will never be able to operate a commercial motor vehicle again.
A strong legal defense is the best option to use the law to protect your license and, therefore, your career. Criminal defense lawyers have experience in drunk driving cases. The right attorney can make the difference between continuing your work as normal and no longer being allowed to drive for profit on the street.
Is a DUI Conviction Classed as a Felony?
While the seriousness of a DUI conviction cannot be understated, first offenses are rarely classed as felonies in the eyes of the law. This is not a sweeping statement, and causing an accident, personal injury, or a case for compensation can change this. However, most law firm clients, with the help of a skilled defense lawyer, will often find that their conviction is classed as a misdemeanor rather than a felony. This applies to commercial drivers and their non-commercial counterparts alike.
In the most extreme circumstances, it is possible for a misdemeanor to be upgraded to a felony. Naturally, this can lead to vastly increased punishments. It could be longer spent on probation, more time in jail, and larger fines.
Repeat offenses are far more likely to be upgraded to felony charges. Anyone that reaches four DUI convictions in ten years will automatically find themselves facing felony charges. The specific circumstances, including causing personal injury by way of an accident, are no longer relevant. Even the simplest DUI will result in the same punishment.
If there is any chance at all of your DUI being upgraded to a felony, it is important to contact a criminal attorney as soon as possible. Reach out to a law firm and speak to their office on the phone for a free consultation. A skilled, professional attorney will be able to represent you in court if you have been charged with drunk driving while in control of a motor vehicle, and they will use all legal tools at their disposal to avoid or reduce criminal charges.
If you have prior charges or need someone with experience to help to fight your case and avoid jail time, The Law Place is the Florida law firm for you. We will draw on a number of practice areas to match the perfect Englewood lawyer to your case, ensuring the best possible outcome regardless of the circumstances.
Is It Possible to Avoid Commercial Drunk Driving Charges in Englewood?
As with any criminal case, an arrest and court appearance do not necessarily result in a conviction. Police intervention on the street is only part of the legal process. However, you stand the best chance of avoiding a bad day in court with the services of a professional Englewood attorney.
Following a drunk driving charge in Englewood, whether operating a commercial motor vehicle or driving for personal reasons, it is important to seek legal assistance as soon as possible. Your criminal attorney will help to build the best possible case against the charges faced and could conceivably reduce penalties or see the case dropped altogether.
Their legal expertise can make all the difference to your case, ensuring that your family and business do not suffer extensively from the mistake.
Every case is different, and clients can have a range of legal issues following a charge. However, an experienced lawyer will have seen it all before and will work to ascertain the facts and determine whether you committed any crimes.
The first port of call for a criminal defense lawyer is usually determining why their client was stopped in the first place. Englewood police, like others around the country, must have probable cause to pull someone over. If they are unable to explain their reasoning in court, any evidence gathered during the stop is no longer admissible in the eyes of the law.
If a sobriety test took place at the accident or incident scene, then a criminal defense lawyer will also look to establish whether they carried it out correctly. If there is any reasonable doubt around the quality of the test results, then they too may become inadmissible in a court of law.
Finally, your lawyer will investigate the accusations against you by looking into recorded observations. This usually means official police reports associated with your arrest but can also mean any documentary evidence from the scene. Your attorney will look into all of this information to verify its authenticity and to assess whether there have been any procedural faults in the course of the case.
What Is a Free Consultation With a Criminal Defense Law Firm?
If you require legal representation in Englewood, it is always best to speak to a law firm by phone first. When you call a law office, you will speak to someone as part of a free consultation. There, they will speak to you about the case, gathering information about you and your motor vehicle before passing that information on to a team of lawyers.
This free consultation takes place without any obligation and is an exploratory call to understand what a team of lawyers can do for you following an arrest. If you decide to proceed following the phone call, the law firm will appoint an attorney to handle the case and proceed with carrying out a range of services to build a case for the defense.
Call The Law Place in Englewood Today!
If you have been charged with driving under the influence in Englewood, we are here to help. We understand the impact that losing the right to operate a motor vehicle for commercial purposes can have on your family and business. We have a team of lawyers standing by to work with clients on securing the best possible outcome for their cases.
We draw on a variety of practice areas and have extensive experience with the court system in Englewood. Our business revolves around placing the right lawyers with the right clients. Whether you have prior convictions or this is the first offense, and whether your charge involves the use of a drug or alcohol, our team of attorneys is on hand to help ensure the best possible outcome.
Your Englewood lawyer will work to understand the case, initially by phone, and get to work on an aggressive defense against the charges. You don't want to lose your commercial motor vehicle license, and we do not want to see that happen either.
We understand that these things can happen at any time, and that's why we are available 24 hours a day, seven days a week. So reach out to our team now at (941) 444-4444 to give yourself the best chance of keeping your commercial motor vehicle license.