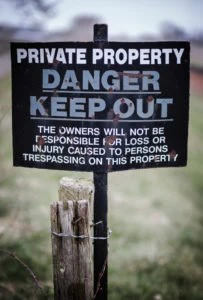 If you or a loved one have suffered from injuries because of an unsafe premise or neglected property in St. Petersburg or elsewhere in Florida, then you could fall within your rights to hold the property owner or occupier liable for the damages you incurred. In the State of Florida, property owners have a responsibility to ensure that their property is safe and free from any hazards. If they don't adequately fulfill this duty of care, and this resulted in an injury, then you may be owed compensation.
However, before you file a lawsuit, you should speak to a skilled St. Petersburg premises liability lawyer about your case. The attorneys at The Law Place have over 75 years of combined experience in dealing with the Florida legal system and assisting clients just like you, so we highly advise you to contact us today to discuss your case. We offer a free consultation to all prospective clients, where one of our lawyers will be able to go through your case with you and provide you with free and valuable legal advice and answer any questions that you may have.
So for the support and guidance that you need, call us today!
What Are Premises Liability Cases?
If you were on someone else's land or inside their property with their permission, such as a restaurant, store, amusement parks, hospitals, or anywhere else, and you ended up injuring yourself because of a hazard that they were aware of and hadn't bothered fixing, then you may be able to file a premises liability claim. This is because property owners owe everyone they invite onto their property a duty of care. If they do not uphold this duty of care and the property is not safe, causing you to injure yourself, then the property owner has been negligent and can be held liable for your damages.
Some of the premises liability cases that our lawyers see the most often include the following:
Slip and falls.

Dog bites and/or animal attacks.

Escalator or elevator accidents.

Accidents at amusement parks.

Sidewalk trip and falls.

Swimming pool accidents.

Toxic fume or chemical exposure.

Fires.

Lack of adequate security measures, which led to an assault or theft happening.
Our team of St. Petersburg attorneys has plenty of experience in premises liability cases, which has taught us that most businesses will later deny that they were at fault for anything or even that anything ever happened. Therefore, it's a smart idea to contact a personal injury lawyer who will be able to gather proof and evidence of what happened and fight back to ensure you get the compensation you deserve. Although many people make a full recovery after a slip and fall, some suffer serious, long-term injuries, especially to their backs, shoulders, and knees, and these people may end up losing their jobs and facing medical bills that continue to pile up. In all types of cases, our St. Petersburg premises liability attorneys are here to help.
Types of Unsafe Premises and Property Negligence Hazards
There are many different ways that unsafe premises caused by property negligence can lead to a serious accident. The following are a few examples:
Holes, uneven ground, and other fall hazards.

Poor and low lighting conditions.

Failure to maintain sidewalks, walkways, and stairs.

Exposed electrical wiring can lead to shock hazards.

Broken or unsecured banisters, handles, and railings.

Unsecured ponds or pools.
Recoverable Damages in a St. Petersburg Unsafe Premises Case
When you start working with our law firm, we will get right to work at determining who is liable for the accident by thoroughly investigating the incident. We will then assess the damages you sustained to calculate how much compensation you could be entitled to. When we're confident we'll be able to prove liability and your damages, we'll file an accident claim.
Every case is different, but some of the damages may include:
Medical treatment expenses.

Other healthcare costs.

Ongoing care costs.

Lost wages.

Reduced earning capacity.

Pain and suffering.

Other related costs.
While compensation can't heal your injuries or trauma, it will be able to help you manage the financial losses you may be struggling with and act as proof that justice has been served. So contact The Law Place today to begin the legal process to securing the compensation you deserve and schedule a free consultation.
The Burden of Proof in a Florida Premises Liability Case
In order to successfully hold the property owner liable and win your premises liability lawsuit, your attorney will need to meet the "reasonable person standard," which is explained under Florida Statute 768.72. Essentially, it means that they will need to prove that a reasonable person would have:
Noticed that the premises were unsafe and neglected.

Taken action to fix this hazard to prevent any visitors from suffering injuries.
Our attorneys at The Law Place will do all they can to uncover and present evidence to meet the required standard and to recover compensation through an insurance claim or a personal injury lawsuit. Even if the property owner claims they weren't aware of the hazard before your injury, if we can show that a reasonable person would have noticed it, then you will still be entitled to compensation. So to speak to a St. Petersburg premises liability lawyer about your specific case, contact The Law Place today and schedule a free consultation!
Recovering Compensation in Your St. Petersburg Unsafe Property Case
If you choose to hire our law firm to help you secure the compensation you deserve, then we promise to thoroughly investigate your case and to collect any available evidence. This will help us massively and strengthen the case we build to prove the property owner's negligence and liability. Depending on the circumstances of your case and the severity of your injuries, this could include the following:
Sending an experienced team to survey and document the site of the accident.

Searching for photos or videos that can be used as evidence of your accident.

Requesting injury reports, police reports, and other trusted documents that detail the accident.

Interviewing eyewitnesses.

Requesting copies of relevant medical records.

Speaking to experts about your prognosis, injuries, and ongoing care requirements.

Gathering proof of the expenses and losses you've since faced due to the incident.
Once we have the evidence required to prove your case, we'll help you file your claim and begin the process of obtaining the compensation that you deserve.
What Is a Premises Liability Lawyer?
Filing a successful premises liability and property negligence lawsuit can often prove challenging, which is why it's so important for victims of slip and fall accidents to work with a skilled and experienced premises liability lawyer if they wish to make a claim.
With an attorney by your side, the chances of securing the compensation that you're owed will increase significantly, as their in-depth knowledge of the Florida legal system is invaluable, and so they'll be able to build a strong case on your behalf and fight tirelessly for the justice that you deserve. Therefore, we highly recommend that you speak to one of our St. Petersburg premises liability lawyers in a free consultation if you've been injured because of a hazard on somebody's private property.
In this consultation, a member of our team will advise you of the best legal options available to you based on the circumstances of your case. They will then be able to guide and support you through the entire process. So don't delay in contacting us today to schedule your free case evaluation!
Contact The Law Place Today!
If you've been injured in an accident caused by a dangerous condition on someone else's property in St. Petersburg, Florida, then you should get in touch with The Law Place immediately. You could be entitled to a substantial amount of compensation to cover the damages you sustained, so don't risk discussing a settlement with an insurance company yourself – trust our experienced and skilled attorneys to ensure that you get every cent possible.
Our phone lines are open 24 hours a day, seven days a week, so don't hesitate to contact us now to arrange a free consultation!
Call us!