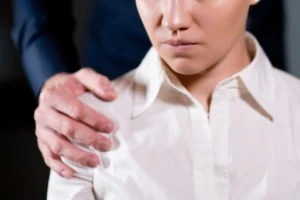 Victims of sexual abuse have endured unimaginable physical and emotional pain. They have the right to legal justice, and the legal system should hold their abusers accountable.
It takes a great deal of strength for a sexual abuse survivor to share their story, yet they are often held back by hurdles in the legal system, especially when they attempt to seek justice for sexual abuse that happened years ago. Fortunately for victims, things have recently taken a turn for the better. New pending legislation may make it easier for sexual abuse survivors to come forward.
If you or someone you love has been sexually abused in St. Petersburg or anywhere else in Florida, the sexual abuse lawyers at The Law Place Can help. During a free consultation, we can tell you how you can seek justice, accountability, and compensation from a sexual abuser or someone who in some way enabled the sexual abuse you suffered.
Contact our law firm today to schedule a free consultation with one of our experienced, knowledgable, and compassionate St. Petersburg sexual abuse attorneys.
Our telephone number is (941) 444-4444, and our phone lines are open 24 hours a day, 7 days a week.
A History of Sexual Abuse in Florida
The nation began to acknowledge historical accounts of sex abuse in its varied forms since the early 2000s. Our country no longer ignores claims of sex abuse and inappropriate conduct. For example, there are many cases won in recent years involving church organizations such as the Roman Catholic Church. It is not acceptable for any of us to turn a blind eye to adults preying on innocent children and young adults who should have been protected and not harmed by organizations. United States Gymnastics, private schools, the Boy Scouts, and at least one major college football program are some examples of organizations who have been accused of ignoring claims of sexual abuse and enabling it to continue.
Our law firm will not allow a powerful individual or organization to suppress the claims of a victim. We will hold them accountable in court and fight for compensation on behalf of our clients.
Florida's Statute of Limitations for Sex Abuse Lawsuits
It can take years for sexual abuse survivors to come forward with revelations of sex abuse they suffered in the past. Victims have to overcome some very emotional hurdles and delve into painful memories that they have repressed.
The statute of limitations is a law that sets a time limit on the ability to take legal action for alleged crimes, such as sexual abuse, that was committed in the past. However, these laws are unrealistic for sexual abuse survivors who wish to step forward and seek legal justice. There are many cases of sexual abuse survivors having their paths to compensation and accountability blocked by these laws that fail to take into account the time it takes for sexual abuse survivors to process and speak about their trauma.
Progress
The good news is, slowly but surely, state legislatures in the U.S. have begun to amend laws to protect the rights of victims of sex abuse and given them far more realistic amounts of time to open up about their experiences. This means that prosecutors now have the power to bring criminal charges against abusers in St. Petersburg, and sexual abuse survivors can seek damages from their abusers and anyone who may have enabled the sexual abuse.
How a St. Petersburg Sex Abuse Lawyer Can Help You
Because of the complex nature of sexual assault cases, it is always smart to seek support from an experienced sexual abuse attorney who can:
Hold Abusers and Enablers Accountable
Survivors of sexual abuse in St. Petersburg make the decision to seek justice for a number of very personal reasons. Some sexual abuse survivors want to confront their abusers face-to-face to gain closure, hold them accountable, and show their abusers that they no longer hold power over them. Others do it in the hope that by speaking out, they can prevent others from being abused. No matter what your reason is for filing a claim for sexual abuse in St. Petersburg, we will serve your motivations and help you to achieve your goals.
Bring a Civil Action for Monetary Damages
In St. Petersburg, the civil courts seek to right wrongs by compensating parties have who suffered any form of harm at the hands of another party. We know that money can't change the past or heal your physical and emotional wounds, but it can help survivors to pay for any support they need and move forward with their lives.
For example, sexual abuse victims in St. Petersburg, FL., can make a claim for:
Past and future medical bills.
Past and future counseling for trauma.
The

pain and suffering

that the sexual abuse caused the victim.
Damage that past sexual abuse does to any personal relationships.
At The Law Place, we work closely with each individual client to establish the full extent of harm the sexual abuse caused them and the effect that this has had on their lives. We will work tirelessly to recover the maximum amount of compensation possible in your case. For more information, call us for a free consultation.
Civil Action for "Injunctive Relief" in St. Petersburg, FL.
As well as money damages, a case that involves sexual abuse can also seek what is known as "injunctive relief." This is an order given by a court that directs someone to do (or not to do) something. In a St. Petersburg sex abuse case, if you seek a court-ordered "injunction" against an abuser or party who enabled the sexual abuse, you can implement changes that can help prevent future sexual abuse in St. Petersburg. A sexual abuse lawyer from our law firm can tell you if a request for "injunctive relief" is possible in your sexual assault case during a free consultation.
Participating in a Criminal Prosecution for Sexual Abuse
Sexual abuse survivors in St. Petersburg may have the opportunity to act as a witness in a criminal prosecution of their abuser. Their eligibility will depend upon how long ago the sexual abuse happened and how much evidence is available for the case.
The decision to participate in a criminal trial is a very personal choice. Some sexual abuse survivors revel in the idea of confronting their abuser in a criminal courtroom, while others would rather avoid such confrontation.
Our law firm supports sexual abuse survivors in whatever decision they make when it comes to assisting in a criminal case. When clients decide to participate, we can coordinate their cooperation with prosecutors in St. Petersburg and work to protect their right to seek compensation if they choose to.
Seeking Justice for Sexual Abuse Victims in St. Petersburg, FL.
As we have pointed out, it takes a great deal of willpower and courage for sexual assault victims to take legal action against an abuser. At The Law Place, our dedicated team of personal injury lawyers always strives to support their clients through this difficult process whilst remaining mindful of their own limitations.
When a St. Petersburg sexual abuse survivor comes to us for help, we start by listening to their story and asking them questions to determine their ultimate motivations and goals. Our team of experienced St. Petersburg personal injury attorneys endeavors to approach all conversations with the utmost respect and compassion, even when asking tough but necessary questions to enable them to serve the client's interests. All of these interactions will always remain strictly confidential and are protected by the attorney-client relationship.
These conversations may lead to settlement negotiations, the filing of a lawsuit, or even both. Whatever the case, our law firm will always ensure that the client makes the final decisions on when and how to proceed with the sexual abuse case.
What The Law Place Can Do for You
The attorneys at The Law Place have seventy-five years of combined experience between them and have recovered large sums of compensation for sexual abuse victims in St. Petersburg, FL.
We work tirelessly on behalf of our clients, give them clear and valuable legal advice, and always serve their bests interests. Survivors of sexual abuse in St. Petersburg, FL., deserve nothing less than the best legal support and guidance there is; our law firm can give this to you.
Attorneys for Survivors of Florida Sex Abuse
Now that the world has begun to wake up to the true extent of sexual abuse experienced by people in our society, this could be the right time for you to step forward and seek justice. Lawyers, judges, and juries in St. Petersburg will be confronting abusers and enablers' of sexual abuse for decades to come.
If you have questions about how you can seek justice, accountability, and compensation for sexual abuse that you have experienced in St. Petersburg or anywhere else in Florida, call The Law Place today to schedule your free consultation.
Our St. Petersburg sex abuse lawyers can provide you with some honest guidance so you can consider all your legal options. Call us today at (941) 444-4444 for your free consultation. Our phone lines are open 24 hours a day, 7 days a week.