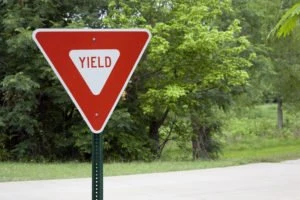 With St. Petersburg being such a busy city with a range of vehicles on the road, from motorcycles to trucks, it is not unusual for car accidents to occur. With the daily rush hour and heavy traffic, failing to stop or yield can result in damages, disastrous auto accidents, or life-altering injuries that you may never recover from.
Whether you were involved in an accident in St. Petersburg due to a failure to yield incident or because of other drivers neglecting their duty of care, then you could be entitled to compensation. Our car accident lawyers are here to deal with your claim with exceptional knowledge and experience.
Contact a personal injury lawyer today for free. Once you take the first steps in reaching out to The Law Place, we will gladly schedule you in a free consultation which is very useful to all our clients as it will allow you to explain the incident to us and allow our attorneys to answer any questions you may have. There will always be a professional ready to take your call, 24 hours a day, seven days a week.
What Is Failure to Yield?
There are numerous ways in which a collision could occur on the busy roads of St. Petersburg, and each accident is different from the last. However, a common type of accident that is seen frequently by our personal injury lawyers is collisions caused through failure to yield.
Failure to yield occurs when a driver had failed to let traffic go or move when they had the right of way. There are several examples for failing to yield, for instance:
Driving through a red light or failing to stop at a traffic light.
Not giving way correctly on a roundabout – All drivers should give way to the left for oncoming traffic.

Failure to yield for a pedestrian – This means not stopping at a pedestrian crossing or zebra crossing.
Failing to stop for emergency services.
Determining Liability Following a Failure to Yield Accident
To be able to prove who is liable for a car crash or prove another driver has failed to yield, causing your accident, you must be able to prove that a third party has neglected their duty of care as a license holder. To prove that the collision wasn't your fault, you must be able to prove that:
You were owed a duty of care by another driver. For example, you had the right of way.
You were not shown a duty of care by another driver. For example, they did not follow Florida's right of way laws and failed to yield.

The result of another driver's negligent driving or failure to yield has resulted in you suffering injuries or damages to your vehicle.
All motorists with a license are expected to uphold a duty of care. This means that all drivers have a responsibility to drive cautiously to ensure to safety of others on the road, passers-by, or other passengers in the vehicle. Although other drivers may have driven negligently, it has been known in the past that another party will accuse the accident victim of driving too fast or that they were unaware of a red light.
If you have been a victim of another driver failing to yield, then the best thing you can do if you stand any chance of receiving repayment is to call The Law Place today. All of our injury lawyers are eager to fight for your compensation and build up a solid claim that will stand sturdy in court and against another driver. Contact our legal team today for a free consultation. We could help argue against any claims that have been made against you and fight for the compensation you deserve.
Steps to Take Following an Accident
Following a car accident, it is vital to take the relevant steps that will help you in the future if you are to make a claim against another driver's failure to yield. It is important to take these steps as it will be much easier for your accident lawyer to gather enough sufficient evidence against the driver at fault and to build up your claim. Some steps we recommend that you take after being involved in an accident are:
Take photographs of the accident scene, for example, pictures of the damages to cars involved, skid marks on the road, or any other damages to property.
Retrieve statements from any eyewitnesses, pedestrians, drivers, or passengers involved.
Collect ant CCTV footage that managed to capture the yield accident, as CCTV footage is solid evidence of who was liable in an incident.
Damages You Could Be Entitled to Following a Failure to Yield Accident
If you were involved in a car accident that you believe wasn't your fault, then you could be entitled to a range of damages depending on the incident. Some usual damages that our injury lawyers may be able to retrieve for you are:
Medical bills – If your injuries from the incident required you to go to the hospital then you have more than likely been left with a list of medical bills such as ambulance fees, hospital room fees, etc.
Loss of earnings – If you have taken time off work at home or in the hospital recovering from your injuries, then you may have lost out on your usual income or wage. In this case, you might be struggling to pay for your usual bills such as rent, child support, etc. If you have experienced a loss of earnings, then The Law Place will fight to receive your financial help with this.

Pain and suffering – The effects that the car crash had on you may not always be physical or visible in appearance. You could be experience pain and suffering from post-traumatic stress disorder (PTSD), emotional distress, or depression as a result. If you are feeling mental stress or anguish, as an accident victim, you deserve compensation for your troubles.

Wrongful death – If you have lost a loved one in a failure to yield an accident, then you should be entitled to payment to help you with funeral fees or medical bills that may have been left to you. If you are dealing with the wrongful death of a loved one, then the last thing you need to worry about is being able to afford bills. The Law Place is here to fight to get you the financial support you need at this difficult time.
What Can a Personal Injury Lawyer Do to Help You?
Statistically, you are 90% more likely to receive compensation with the support of a personal injury lawyer in your corner fighting for the payment you deserve. Therefore we advise you not to go through this difficult time alone as your claim stands a much better chance with our professional guidance and support.
If you have suffered injuries from the failure to yield accident, then the last thing you should be dealing with is financial strain or huge amounts of legal paperwork. That is why our accident lawyers are here to handle all the complicated documents for you, so you can just relax and focus on getting better. You have been through enough stress already.
We offer a consultation to all of our clients, which is extremely helpful in making you completely aware of your rights and giving you honest, professional advice on the next best steps you should take at this time. Once you have taken your time explaining the failure to yield incident, we promise to be completely honest with you on how much we think you could be entitled to.
How Will I Afford a Yield Accident Lawyer?
If you have been involved in an accident that was caused by another driver's failure to yield in the area of St. Petersburg, then the chances are you have been left with financial strain. Therefore, the last thing you need to worry about at this time is being able to afford an accident lawyer.
The Law Place promises to show you complete transparency of our costs. All of our claims work on a no contingency basis, which means that unless you receive compensation and your claim is successful, you won't have to pay our attorneys anything. Only when you receive compensation will our yield accident lawyers take a small percentage of your compensation to cover all legal fees.
We also ensure all of our clients that you only pay for the service we provide for you, which means there are no nasty surprises, hidden costs, or any unexpected bills from us.
Contact The Law Place
With over seventy-five years of combined experience, our St. Petersburg lawyers are trained highly in a range of personal injury cases, including failure to yield incidents. All of our lawyers are honest, trustworthy, and highly trained to take on any accident case that is thrown at them.
Our phone lines are open any time for you to call. So please don't hesitate to contact The Law Place today. Whether you were involved in a truck, car, or motorcycle accident, our law firm is ready to handle your claim and fight for the compensation you deserve.