After being involved in a motorcycle accident, victims often turn to the at-fault motorist's insurance coverage once they've used up the benefits of their own policy agreement. However, if you then discover that the negligent driver was uninsured, you may be concerned about your legal options.
Under Florida Statute 627.7407, the State of Florida is a "no-fault" state. Despite this, victims of auto accidents still have the ability to seek compensation through an insurance settlement or personal injury lawsuit. A St. Petersburg motorcycle accident attorney from our law firm will be able to investigate your claim and determine what would be the best course of action for you based on the specific circumstances surrounding your case.
The Law Place offers legal services for victims of any motor vehicle accident, including motorcycle crashes. If you have been involved in a motorcycle accident that was not your fault, then call us today and schedule a free consultation with a member of our team.
Common Causes of Motorcycle Accidents in St. Petersburg, FL.
There are many different factors that often contribute to motorcycle accidents in St. Petersburg, including road conditions, driver errors, and the behavior of other motorists. Some of the most common causes of motorcycle accidents include the following:
Driving under the influence

– As alcohol and drugs can slow the reaction time and alter the judgment of those who consume it, it's illegal to operate any vehicle under the influence of drugs or alcohol in the State of Florida. It can also cause tiredness, hallucinations, and blurred vision, all of which can cause catastrophic car accidents.

Poor weather conditions

– Florida weather can often be unpredictable. Sudden and heavy rain and fog can obstruct the views of drivers and make it difficult to see the road ahead, which can result in severe car crashes.

Motorcycle/vehicle malfunction

– Every driver has a duty of care to other motorists on the road, and maintaining their vehicle is a part of this. If parts of the vehicle do not work, such as the turn signals or brake lights, then this can lead to a range of dangerous accidents.

Distracted driving

– Unfortunately, it is quite common for motorists to be distracted, often by their cellphones, checking their appearance in a mirror, and many other ways. However, this means that the driver is not paying adequate attention to the road and their surroundings, which can result in a crash.

Reckless driving

– If a motorcycle is speeding or behaving in any other way that violates the rules of the road, then they are driving recklessly and could potentially cause an accident.
Regardless of the cause of a motorcycle accident, as long as it was not your fault, you could be entitled to compensation. For more information that's specific to your case, contact The Law Place today and schedule a free consultation.
Our team of dedicated attorneys fight and win for Floridians.
Types of Injuries Commonly Sustained in Motorcycle Accidents
Motorcycle accidents can leave everyone involved suffering from serious injuries. Some of the most common ones sustained include the following:
Head and brain injuries.

Soft tissue injuries.

Broken or fractured bones.

Cuts, burns, and bruises.

Internal bleeding or organ damage.

Wrongful death.
Even if you think your injuries are minor, you could still be entitled to compensation. Contact The Law Place today to find out more.
A Florida Attorney Can Help You Explore Your Options for Recovery
The State of Florida doesn't require drivers to hold any bodily liability coverage, which is a policy that covers any injuries that the driver may cause, although it is recommended. This means that injured parties may struggle when attempting to recover the compensation that they're entitled to. However, you're not without options. Our motorcycle accident attorneys can help explain these options to you and assist you in any of the processes.
Your Personal Injury Protection Coverage
All Florida drivers are required to have personal injury protection (PIP) coverage. After an accident, you will be able to turn to your PIP coverage, which will cover 80% of your medical expenses and 60% of your lost wages.
Under Florida's 14-day rule, you must have received medical treatment within two weeks of your accident to be eligible to recover the compensation from your PIP coverage.
Uninsured Motorist Protection
Another policy that you may have that can protect you after a car accident is uninsured motorist (UM) coverage. This type of policy covers Florida drivers who sustain injuries after being involved in crashes that were caused by drivers with no insurance.
This coverage is optional, and so you may not have it. However, as Florida law requires you to refuse this coverage in writing if you wish to reject it, you may carry it if you don't remember ever refusing it.
Your UM policy limits will likely be the same as or higher than the limits of your bodily injury liability coverage.
Filing a Lawsuit Against the At-Fault Driver
If the extent of your injuries surpasses your PIP and UM policies, then you might be able to file a lawsuit and hold the at-fault driver liable. If you need help determining if this is a possible option for you, then don't hesitate to get in touch with The Law Place.
Proving the Uninsured Motorist's Liability
If you have been involved in a motorcycle accident with an uninsured motorist, you may be able to file a personal injury claim against the at-fault driver. Even if they were uninsured, there are still ways for you to secure the compensation that you deserve.
The first step to filing a lawsuit is to establish who was responsible for the accident. Once your accident lawyer has determined who was liable, they must gather evidence that can prove the driver's negligence and that this then led to your injuries. To do this, your attorney must prove the following:
Duty of care

– The driver had a duty of care to you and the other motorists.

Breach of the duty

– The driver broke this duty of care.

Causation

– The breach of their duty resulted in your injuries.

Damages

– The costs that you incurred for your injuries.
Once the defendant's negligence has been proven, you can pursue compensation from your own insurance company if you have uninsured motorist coverage. If you don't, you could still be able to recover compensation from the at-fault driver's other insurance policies or their assets.
We're Florida's top litigation team with over 75 years of combined experience
Damages That You May Deserve
If you've been injured in a St. Petersburg motorcycle accident, then you will likely be struggling with unfair financial burdens and unfair hardships. At The Law Place, our lawyers will be dedicated to your case and will ensure you win every cent possible.
Listed below are some of the damages that our team of motorcycle accident attorneys often recover compensation for:
Medical bills

– If the injuries you sustained meant you required medical treatment, the cost of these bills, and any related expenses, should be covered by compensation.

Property damage

– If your vehicle was damaged in the collision, then you could be entitled to compensation that covers the cost of the repairs.

Lost wages

– If your injuries meant that you were unable to attend work for a period of time, then you deserve compensation to reimburse you for past and projected lost wages. You may also be owed compensation if your future earning capability has been reduced.

Pain and suffering

– You may be entitled to compensation if the motorcycle accident left you suffering from emotional distress or unable to take part in activities and hobbies that you enjoyed previously.

Loss of a loved one

– If you lost a loved one in the accident, then you should receive money to cover the funeral and burial costs as well as

loss of consortium

.
If you've been involved in a St. Petersburg motorcycle accident with an uninsured motorist, then you may find it's more difficult to secure the compensation that you deserve. This is because if the motorist doesn't have insurance, then the assumption is that they don't have the money or assets available to cover your compensation. We understand how frustrating this can be, and it's why we advise you to seek professional legal help and support from our law firm today.
While financial compensation won't fix everything, it will help you manage the financial burdens you may be struggling with and give you some closure. So call us today and schedule a free case evaluation.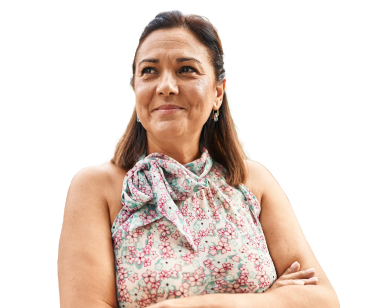 From the initial call to updates on your case status, we are here to get you answers.
What Our Legal Team Can Do for You
If you are eligible to file a lawsuit, then our motorcycle accident attorneys can assist you. Our law firm will investigate your case thoroughly, gathering evidence to help strengthen your case, and will appraise any assets that the at-fault may possess. If necessary, we'll engage with the other party to negotiate a fair and appropriate settlement on your behalf.
We can also provide the following services:
Establishing the at-fault driver's liability.

Obtaining evidence, interviewing witnesses, and reviewing the police report.

Providing legal advice and support throughout the legal process.

Representing you in court if necessary.
Under Florida Statute 95.11, victims of motor vehicle accidents have only four years from the date of the incident to take their case to court, so don't hesitate to contact The Law Place today and scheduling a free consultation! The sooner you do, the more time our team will have to work on your case.
How Much Will It Cost to Hire a Lawyer?
Prospective clients are often concerned that they won't be able to afford worthwhile legal representation. However, as all of our accident attorneys work on a contingency fee basis, you won't have to worry about costs unless your claim is successful. Even then, our team will only subtract our legal fees from your final settlement, meaning that you won't be paying us a single cent out of your pocket. And as our law firm works alongside the State Bar Association, you can trust that our legal fees are completely transparent, so there's no need to worry about unexpected or hidden costs!
Contact Our Uninsured Motorist Accident Attorneys
The Law Place provides experienced and skilled legal support and guidance to victims of uninsured motorist accidents all over St. Petersburg, Florida. Our motorcycle accident attorneys have represented countless victims in complicated accident cases, so you can trust that our team knows what they're doing. If you decide to hire us, we'll prioritize your case and ensure we win the maximum amount of compensation possible on your behalf.
Our phone lines are open 24 hours a day, seven days a week, so to speak to an experienced St. Petersburg accident lawyer, contact The Law Place today and schedule a free consultation.
Call now.