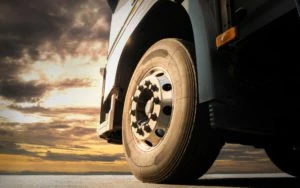 All vehicles on the road have the potential to be dangerous. Even if you drive within the traffic laws, you can still be involved in an accident. Unfortunately, this can happen to anyone. When we look at the statistics from the Florida Department of Highway Safety and Motor Vehicles (FHSMV), we can see that there are around 400,000 motorist accidents across America every year! In St. Petersburg alone, in 2013, there were around 25,000 accidents, and that number has only increased in recent years.
Amazon truck accidents, in general, are considerably worse in terms of injuries sustained and the risk of fatality when compared to car accidents. Across the 400,000 accidents that happen, on average, each year, truck accidents account for 3% of all accidents. What's even worse is that even though the amount of truck accidents is much lower than that of cars, 12% of fatalities come from truck accidents. This just shows how dangerous these accidents can be.
This is why, if you've been involved in a truck accident or a loved one you know has, then it's recommended that you seek legal counsel from a capable law firm, as you may be able to claim compensation. The Law Place has over 75-years of experience when it comes to Florida-based law. Many of those years have been spent winning cases just like yours. So contact us and schedule a free consultation.
Contact us today at (941) 444-4444.
Common Causes in a St. Petersburg Truck Accident
There are plenty of reasons Amazon delivery trucks may be involved in an accident. Corporate negligence, reckless driving, or speeding are just a few examples that can cause a truck accident in St. Petersburg. However, the most common causes that we see are the following:
Maintenance of the truck – Amazon has a large number of trucks, and with such a fleet, they may neglect to maintain all of them properly. Sometimes corporations might prioritize profits instead of maintenance. This is known as corporate negligence. If a truck isn't maintained properly, it may malfunction on the road and cause an accident.
Cargo – An amazon delivery truck can carry large amounts of cargo. This cargo must be strapped down and loaded into the van properly. If not, then the cargo could fall from the truck, causing dangerous debris on the road for other drivers. Or, the loose cargo could make the Amazon delivery truck difficult to control and cause the driver to lose control, causing an accident.
Distracted driving –Working long hours can make delivery drivers bored. Because of this, they tend to get distracted and may even look at their phone. Delivery drivers have to be much more alert than regular passenger cars on the road. This is because the weight they carry in cargo makes the stopping distance of the vehicle much longer than most vehicles. If a driver gets distracted and something happens on the road where they need to brake quickly, they may not react in time and cause an accident.
Poor performance of driver – Just because a truck driver is qualified to be driving the truck they are responsible for doesn't mean that they are good at it. The driver could be reckless, under the influence of alcohol while driving, or even just be fatigued. All of these issues could lead to mistakes on the road.
Poor weather conditions – Petersburg, FL., is known for weather changes, experiencing floods, heatwaves, and constant downpours. These constantly changing conditions can make the roads hazardous or difficult to drive on due to a lack of traction. If the driver doesn't respond with caution to these weather changes, then they may make a mistake and cause an accident.
Corporate negligence –Corporate negligence, as mentioned before, can be a leading cause for a lot of Amazon delivery truck accidents that happen on the roads. They may skip red flags in the hiring process, miss important maintenance of vehicles, and overwork staff, all to save money. This negligence can easily cause truck accidents.
So if you or a loved one believe you have been in a truck accident with an Amazon driver and it wasn't your fault, then you may be able to claim compensation for any injuries you might have sustained, as well as damages to your vehicle or belongings and any lost wages due to the accident. Having a capable truck accident lawyer can be the difference between you getting compensation and not getting anything in some cases. The Law Place has experienced and capable lawyers, and we offer a free consultation, so call us today to schedule yours.
Our team of dedicated attorneys fight and win for Floridians.
Common Injuries That Follow an Amazon Truck Accident
Injuries that involve an Amazon delivery truck are usually quite severe. This is normally because of the size and weight of these vehicles. The more cargo they have onboard, the more this increases the weight of the impact. The common injuries that we see at The Law Place are:
Brain and head injuries – Head and brain injuries can take a lifetime to recover from – if you recover at all.
Spinal cord and neck injuries – Whiplashis a common injury from a motor accident, but you're considered lucky if you walk away from a truck accident with only whiplash. Most injuries are life-threatening injuries or long-lasting disabilities, such as being paralyzed.
Internal bleeding or organ damage – Internal injuries are invisible, and you may even feel uninjured after a truck accident. However, these injuries can wreak havoc on your body before showing themselves up to 14-days after the accident. Always remember, no matter what the accident, to get checked out with a health professional before assuming you're okay.
Cuts, bruises, and soreness – From the impact, you may have received damage to your skin. These injuries can be quite severe and can potentially take weeks to months to heal.
Fractured or broken bones– Although not as bad as some injuries, broken and fractured bones can still take weeks to months to heal. They can stop your ability to move properly, and in some cases, you may have to miss work for a period of time.
Pain and suffering– This refers to any mental trauma that you may have gone through, to the extent that you don't feel as though you can live/enjoy life to the same extent as you used to before the accident.
No one wants to see a loved one hurt, and no one wants to be injured due to someone else's actions. If you have been involved in a truck accident and received any of the injuries listed above, then you may be able to claim compensation for your injuries. If you want to pursue this, then contact The Law Place to schedule a free consultation and talk with one of our experienced personal injury lawyers.
What Compensation Can a Truck Accident Lawyer Help Me Claim?
We understand that compensation won't make everything better. It can't heal the terrible experience that you went through. However, it can reduce the stress caused by bills that may have piled up due to the accident. Our St. Petersburg truck accident lawyer team knows all the ins and outs of the Florida law system and may be able to help you get the most reasonable amount of compensation. Below are the possible compensation claims we can help you apply for:
Although compensation may not make everything go away, it can help you move on financially from these tragic events. That's where we come in. Our team at The Law Place may be able to help you claim compensation for the following:
Medical bills – Injuries after a truck accident can be very severe, and the medical bills that follow are just as severe. Unexpected bills are something no one wants to deal with. That's why our lawyers may be able to reimburse your medical bills through compensation.
Lost earnings– The physical and mental injuries that you sustain can be long-lasting. Because of this, you might miss work. If this is the case, you may be able to claim compensation back for these lost wages.
Economic damage – Any physical damages to your property due to a truck accident may be compensatable.
Wrongful death– If the worst-case scenario takes place, then you may have lost a loved one due to an accident. Although compensation won't help you mourn or help to bring them back, you can claim for this loss under Florida Statute 768.21. This will cover any funeral expenses and loss of consortium.
If you believe that you deserve compensation due to a truck accident that wasn't your fault, then don't hesitate to call The Law Place and schedule a free consultation with our team of experienced personal injury lawyers.
We're Florida's top litigation team with over 75 years of combined experience
How to Cooperate With Your Truck Accident Attorney
Following a truck accident, there are certain steps that you can take to help your compensation case later on, and regardless of compensation these steps are vital for everyone's safety:
Focus on your health – The most important thing to you following an accident is your health. Make sure if you are uninjured that you make it to a safe spot away from the accident, it's important to leave any injured people alone as moving them may worsen their injuries.
Contact first responders –Calling first responders, such as an ambulance and the police, to help the injured and ensure the scene of the accident is safe is the next step.
Gather any evidence – To help yourself, stay calm and gather any evidence that you can at the time. This will help in the future if you decide to claim compensation. Evidence could include names of witnesses and those involved, photographs and badge numbers, and IDs of uniformed police officers that arrived at the scene.
Get yourself checked out –Even if you feel uninjured, it's very important that you still go to the hospital and make certain that you are in good health. Some injuries, such as internal ones, can take up to 14-days to show themselves, and by then, it may have already done serious bodily harm to yourself.
Hire an experienced accident lawyer –In any case, having an experienced truck accident attorney on your side after the accident will help you with any compensation you want to claim.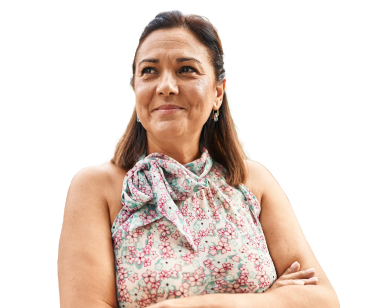 From the initial call to updates on your case status, we are here to get you answers.
Contact The Law Place Today
We hope that you haven't been involved in an Amazon truck accident, as they are dangerous and can be detrimental to your health. But, if you have, then please contact The Law Place. This is the best option to claim compensation. Our personal injury lawyers deal with cases just like yours daily, so don't hesitate to contact us today!
Contact us at (941) 444-4444. Our phone lines are open 24 hours, 7 days a week.