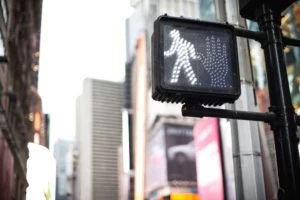 According to Smart Growth America, nearly 6,000 pedestrians were killed between 2010 and 2019 in Florida, meaning that the state is ranked the worst in the United States for pedestrian fatalities. Pedestrians are incredibly susceptible to severe injuries when they are struck by a vehicle, and these injuries often lead to high medical bills and life-changing impacts.
If you have been hurt in a St. Petersburg pedestrian accident, then The Law Place can help you. With over 75 years of collective experience between them, our personal injury team has plenty of experience in helping clients just like you get the justice that they deserve. Our attorneys are fully capable and ready to fight on your behalf, and you can trust that we have the resources and in-depth knowledge necessary to give you the best chance at success. So if you've been involved in a pedestrian accident in St. Petersburg or elsewhere in Florida, then you should contact The Law Place today!
For a free consultation with a highly qualified pedestrian accident lawyer, call us at (941) 444-4444!
Rights & Responsibilities of Pedestrians in Florida
Even if there are no crossing signals at an intersection, pedestrians in Florida typically have the right o way when crossing the street. This means that drivers are expected to yield when a pedestrian has stepped onto the crosswalk. However, when crossing the street in an area without a designated crosswalk, pedestrians are expected to yield to drivers. If a pedestrian jaywalks or darts into oncoming traffic, they can be held partially liable.
Under Florida Statute 768.81, the legal system works within a comparative fault system, meaning that a pedestrian's final settlement can be reduced by the degree of their own fault.
Our team of dedicated attorneys fight and win for Floridians.
Common Causes of Pedestrian Accidents
When pedestrians are involved in car, truck, or motorcycle accidents, they are immediately at a distinct disadvantage and almost always suffer from the most injuries and damage. Unfortunately, in many cases, the pedestrian faces hospitalization, surgery, physical therapy, and rehabilitation.
Despite this, far too many pedestrian accidents happen in St. Petersburg, Florida, often because of negligent motorists who do the following:
Drive under the influence of alcohol or drug.
Allow themselves to be distracted, often by their cellphone.
Ignore traffic signals and violate other traffic laws.
Drive recklessly and carelessly, such as by speeding.
Fail to yield the right of way to pedestrians.
Fail to be careful and aware when driving in residential areas
Regardless of the driver's excuse, if you were involved in a St. Petersburg pedestrian accident that wasn't your fault, then you could be entitled to compensation. To discuss your specific case in more detail and receive valuable legal advice, contact The Law Place today and schedule a free case evaluation.
Injuries Often Caused in a St. Petersburg Pedestrian Accident
All types of car accidents have the potential to leave those involved seriously injured and, sometimes, can even be fatal. However, pedestrian accidents are particularly dangerous because pedestrians have no form of protection against the impact.
The severity of the injuries caused depends upon several factors, including the speed of the vehicle, how large and heavy the vehicle was, and how the pedestrian hit the concrete when they fell.
Some of the most common injuries caused by pedestrian accidents are listed below:
Traumatic brain and head injuries.
Back and spinal cord injuries.
Broken bones and fractures.
Soft tissue damage.
Wrongful death.
If you've suffered a serious injury after being involved in a Florida pedestrian accident that wasn't your fault, then you may deserve compensation, regardless of how minor you may think your injuries are. Contact The Law Place today to schedule a free consultation with an experienced St. Petersburg attorney.
We're Florida's top litigation team with over 75 years of combined experience
Damages Commonly Won in Pedestrian Accident Cases in St. Petersburg, FL.
Our legal team at The Law Place will seek the highest possible amount of compensation based on your specific case. Once we've determined who the negligent party is, we can assess the damages that you've sustained and estimate how much compensation you're owed. Our law firm will get straight to work at gathering evidence to prove your claim and fight for the justice you deserve.
The Law Place commonly recovers financial compensations for the following damages:
Medical expenses – If you sustained any injuries in a pedestrian accident that required medical attention, then you may be entitled to compensation that will cover these medical bills and other related costs, such as prescriptions, travel to and from medical appointments, and more.
Lost wages – If the accident meant you missed out on work, you might be entitled to compensation to cover the lost wages.
Pain and suffering – If you have experienced any emotional distress, then you may be able to claim compensation. As this can be difficult to prove, it's essential that you hire a St. Petersburg pedestrian accident lawyer to fight on your behalf.
Wrongful death – If you have lost a loved one in a pedestrian accident, then you deserve compensation to cover funeral costs and loss of consortium.
We understand that compensation will not be able to heal the injuries and trauma that you've sustained from the accident. However, it can help you manage the financial burdens you may now be suffering under. So if you wish to speak to an experienced accident attorney today and receive valuable legal advice regarding your case, contact The Law Place today and schedule a free consultation!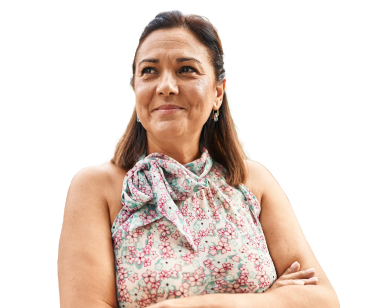 From the initial call to updates on your case status, we are here to get you answers.
Contact The Law Place Today!
If you have been injured in a St. Petersburg pedestrian accident, then you need to get in touch with our law firm as soon as possible. Our experienced and skilled attorneys will be able to discuss your legal options with you and thoroughly investigate your case to gather evidence that we can use in court to help strengthen our argument. We have recovered millions of dollars for our clients, so you can trust that we are more than capable of dealing with your case and help you and your family, no matter how complicated your situation may seem.
The sooner you contact us, the more time we'll have to build a strong case on your behalf, so don't hesitate any longer!
Contact The Law Place today to schedule a free consultation at (941) 444-4444.