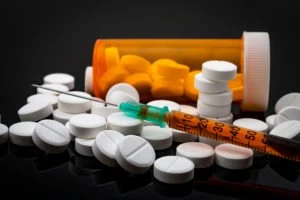 St. Petersburg is a bustling county in Florida. However, due to Florida's geographical proximity to Mexico, just across the Gulf of Mexico, it is conveniently located for drug trade routes and, in turn, experiences high drug crime rates. As a result, Florida has in place very high penalties for those who are caught selling, delivering, or in possession of an illegal drug.
The sale of a substance in place of a controlled substance refers to a situation in which a person sells someone another product that isn't illegal. For example, this could be when a person has agreed to sell marijuana or cannabis to you but instead sells you basil. It is important to remember that this is a drug offense recognized by the State of Florida.
Drug charges do not have to ruin the rest of your life. If you or someone you know has been charged with selling a substance in place of a controlled substance in St. Petersburg, you will need legal advice and representation. To book a free consultation with an experienced drug defense lawyer that supports clients throughout the legal process, call The Law Place on (941) 444-4444. Phone lines are open 24/7.
Controlled Substance Law, St. Petersburg, FL.
According to the Florida Statute 817.563, it is a chargeable offense to sell another substance in the placement of a controlled substance. This may seem harsh if the substances you were intended to sell were not illegal. However, you can be convicted in a Florida court if there is evidence to suggest that you were trying to sell or have sold a legal substance, such as salt, as a controlled (illegal) drug, such as cocaine.
The consequences of this will depend on the situation as well as the schedule of the drug and the amount you intended or did sell. You could face anything from community service to a prison sentence depending on if you are charged with a misdemeanor or felony.
Our team of dedicated attorneys fight and win for Floridians.
Schedules
Florida has set out guidelines to classify drugs based on their potential for harm and the likelihood of addiction for the user. This is to make it easier to charge people with drug crimes based on what they are selling. The schedules start with the most harmful to the least harmful. For specific details on what specific drugs are in each class, please see Florida Statue 983.03.
The five schedules are as follows:
Schedule I
Illegal drugs in Schedule I are considered the most harmful and most likely to cause addiction. These drugs are seen to have no medical benefit to the user, and if you are caught in possession of one of these controlled substances in St. Petersburg, you will face heavy penalties. Drugs in this category include Heroin, Meth, and LSD.
Schedule II
These drugs, although still very harmful and addictive, are slightly less so than Schedule I drugs. These drugs have some strict medical uses and include substances such as Methamphetamine, Oxycontin, and Cocaine.
Schedule III
Schedule II includes drugs that are frequently used for medical purposes but have less potential for abuse and addiction than Schedule I and Schedule II. These drugs include Anabolic Steroids, Codeine, and Ketamin.
Schedule IV
Drugs in Schedule IV include substances that pose little risk of harm or addiction unless taken in heavy amounts or used irresponsibly in combination with other substances. Usually, they are prescribed frequently by doctors. Drugs in this category include Tramadol, Xanax, Ambien, and Valium.
Schedule V
Substances in this section pose a very low risk of harm or addiction. Although they are still illegal, they are regarded as causing little harm to the public. Included in this category are Lyrica and Lomotil.
What Are the Penalties You Could Face in FL?
Penalties are based on the schedule of the drug you are selling and the amount you have on your person at the time of the arrest. If you are found selling a substance in place of an illegal substance, you could face the following penalties:
If you have been caught with intent to sell a substance in place of an illegal substance from Schedules I, II, III, or IV, then you could be facing a third-degree felony, which could result in five years in prison and fines of up to $5,000.
Drug crimes involving Schedule V substances mean you are likely to face a second-degree misdemeanor charge. Misdemeanors carry less severe penalties than felonies. You may have to spend up to 60-days in jail followed by up to 6 months in home detention and fines of up to $500.
It is important to remember that the following factors may increase the severity of your situation:
If you were selling to a minor or in an area close to children, such as a park, school, etc.
If you are a habitual offender and already possess a criminal record.
You were in possession or were intending to use a firearm during your drug sale.
Drug cases and their penalties vary heavily with the circumstances of your situation. For specific details and questions around your drug charge, call The Law Place for a free consultation.
We're Florida's top litigation team with over 75 years of combined experience
Selling an Actual Controlled Substance vs. Selling Another Substance
It is true that if you are charged with selling a substance in place of a controlled substance, your charges will be less than if you were actually selling an illegal substance. Florida Statute 893.03 clearly sets out the maximum sentence you could face for the different drug schedules, along with other associated penalties.
Another common misconception is the belief that to be charged with intent to sell, you have to be caught actually making a transaction. However, this is not exactly true. If it can be proved beyond a doubt that you were planning the sale of a controlled substance, you can be charged.
It is also the case that you could be convicted for the sale of a controlled substance even if the sale has already occurred. Even if law enforcement did not catch you, if an eye witness, informant, or undercover police witnessed the sale and can convince a jury or judge of this, you may be convicted.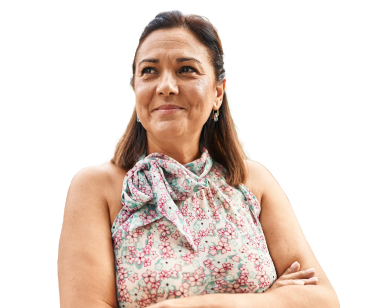 From the initial call to updates on your case status, we are here to get you answers.
What Can a Lawyer Do for You?
As mentioned above, the penalties for intent to sell and possession in St. Petersburg, Florida, are severe, and trying to defend yourself without the help of an attorney is not recommended. Our attorneys are versed in defending those facing drug offenses in St. Petersburg, FL.
When you hire a St. Petersburg criminal defense attorney from The Law Place, they will discuss with you all your possible defense options and get access to resources such as witnesses, CCTV footage, and fingerprints to help aid your defense. They will also question witness credibility from the prosecution.
Your St. Petersburg defense attorney could take the following defense strategies:
Argue that you did not endeavor to sell an illegal drug.
Argue there was no monetary exchange.
Argue you were not involved in a drug exchange at all and are innocent of all charges.
Argue lack of evidence.
Another strategy is to look at the arresting officer's behavior when they made the stop and search. A defense lawyer can look into the legality of your search. If foul play occurred, then your charges could be dropped. A lawyer will look for the following:
A valid reason to pull you over or stop you.
A valid warrant to search your home or car.
That the officer followed the correct protocol.
We can discuss your case in-depth and figure out the best strategy for you. Our attorney-client relationship is unmatched, and with us on your side, you will have a higher chance of getting the best possible outcome for your charges.
Will I Be Charged With Possession With Intent to Sell?
If the prosecution does not have enough evidence to prove you made a sale, they may try to prosecute you with 'possession with intent to sell' as laid out by Florida Statute 893.13. The prosecution can use the following evidence to convict you of this charge:
Evidence of large sums of money on your person, in the vehicle, or surrounding the premise where the controlled substances were found.
The presence of drug paraphernalia such as packaging, bags, scales, etc.
If you are charged with possession of a controlled substance with intent to sell, it should not be taken lightly. You could be facing either a second-degree felony or third-degree felony, or maybe a first-degree misdemeanor if you're lucky. The specifics of your case will depend on the schedule of the drug in question.
Contact The Law Place Today!
If you are facing drug charges, whether it be a drug possession charge or intent to sell with either a non-illegal substance or a controlled substance, the consequences could be irreversible. You may struggle to find employment, have your driver's license revoked, or face fines and criminal charges.
It is not worth facing the force of the law alone. A St. Petersburg drug crime lawyer can help you lessen the impacts of your charges. With over 75 years of experience in drug crimes, The Law Place represents a variety of clients from across Florida. Schedule a free consultation today to speak to an attorney about your case on (941) 444-4444. Phone lines are open 24/7.