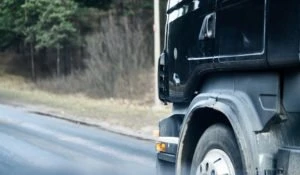 Truck accidents are a regular occurrence in St. Petersburg, and they play a massive role in making the roads of Florida so unsafe. When an accident involving a delivery truck occurs, there is a much higher risk of serious injury and property damage happening due to a number of factors, including the weight and size of the vehicles and the working conditions for drivers. Truck accidents of this nature often cause serious, life-altering injuries that can result in huge medical expenses for the victim.
If you or someone you know has been involved in a delivery truck accident in St. Petersburg, Florida, you should seek legal assistance as soon as possible. Fighting against large companies like UPS for personal injury compensation can be difficult and stressful, and having the backing of an experienced truck accident lawyer can increase your chances of receiving a payout substantially.
Here at The Law Place, our law firm has over 75 years of combined experience in multiple practice areas, including many truck accident cases. We have a large team of skilled personal injury attorneys who will do everything in their power to ensure you receive justice. We offer a free consultation where you can speak with a truck accident lawyer with no strings attached. They will investigate your case thoroughly and advise you on whether you have a substantial personal injury claim.
Call us today at (941) 444-4444 to schedule a free consultation with our law firm. Our phone lines are open around the clock to fit in with your busy schedule.
UPS Vehicle Accident Statistics
As UPS is the largest trucking company in the world, it is easy to understand how they are responsible for so many accidents on the roads of Florida. Although the UPS headquarters is situated in Atlanta, their delivery trucks operate throughout the whole country, delivering parcels to all citizens every day.
There is a large amount of federal data provided by the Safety Measurement System, which gives us a clear indication of the number of UPS trucks on the roads of America, in addition to their safety level. According to this data, there are currently 121,929 UPS trucks and 118,498 truck drivers on the roads, which is quite a high number. It is easy to understand how UPS trucks may often get into truck accidents due to their large presence on the roads.
In relation to the safety level of UPS, statistics show that upon inspection of the vehicles, violations have been found in 5,037 incidents. Further, these delivery trucks have been involved in 2,759 accidents in the past 24 months, in addition to 2,174 unsafe driving violations and 11 driving under the influence of alcohol or drugs charges.
When a large trucking company like UPS has this many instances of violations on the roads, it makes it very clear that there is a huge problem with how trucking companies operate in general. The severity of injuries and damage that results from truck accidents is often far more severe than a regular car accident. As such, companies and drivers should be doing everything in their power to keep the roads of Florida a safe place by following strict regulations and safety protocols.
General Reasons a Truck Accident Is More Common Than a Car Accident
Whether you are driving a truck or a regular auto vehicle on the roads of St. Petersburg, it is possible that an accident can happen due to a wide range of reasons. However, there are a number of factors that increase the chances of a truck accident happening, in addition to increasing the severity of the injuries sustained. Some of these factors include:
Trucks are generally larger and more difficult to operate than an average car on the road. As such, it is easier for them to break down or malfunction while being operated, often resulting in an accident.
Due to the size and weight of trucks, it is more common for them to get involved in multi-vehicle accidents, which can lead to a pile-up. These collisions are known for being the most dangerous as there are often many victims involved.
It is more likely that trucks will be impacted by adverse road conditions, including bad weather and poor visibility.
Unsafe Practices of Trucking Companies
Although some truck accidents are caused by innocent situations, as listed above, there are other more worrying factors that regularly cause these accidents to happen. Our accident lawyers have seen numerous truck accident cases where the party to blame is not the driver but the trucking company itself.
Large truck companies such as UPS are primarily motivated by profit. As such, these companies often create poor working conditions for their workers that encourage them to risk their well-being in order to make a fair wage.
Some common unsafe practices that have been witnessed by our accident attorneys include:
Payment by mile scheme – It is common for companies to pay workers based on how many miles they have driven. This, in turn, results in drivers taking fewer breaks in order to increase their wages. Similarly, drivers often take shortcuts such as not loading their goods correctly, not carrying out maintenance on the vehicle, and not planning routes. As drivers become so stressed, they often turn to alcohol or drugs to help them cope with the long hours, which creates a huge risk of an accident happening.
Poor screening processes – In many situations, companies will hire drivers without conducting the necessary background checks and screening processes. This sometimes results in individuals with a history of DUI's or traffic offenses being hired as delivery truck drivers.
Failing to maintain vehicles – Large trucking companies often cut costs by failing to maintain their fleet of vehicles, which can result in vehicles malfunctioning on the roads.
If you have been involved in a delivery truck accident in St. Petersburg, Florida, which is related to unsafe practices of a trucking company, it will be difficult to retrieve damages without the backing of an experienced truck accident attorney. A lawyer from our law firm can help you file a personal injury claim against the trucking company to ensure that they are held accountable for your truck accident and that you receive the compensation you deserve. Call us today to schedule a free consultation.
Establishing Liability in a Truck Accident Case
In order to receive compensation for any auto accident in Florida, it is required for you to establish that the other party was negligent. There are a number of elements that have to be satisfied in order to prove that the truck driver or trucking company is liable. An accident attorney can help you demonstrate the following:
Duty of care – All road users in Florida have an automatic duty of care to each other to keep the roads safe and to take all reasonable measures to prevent an accident from happening.
A breach of this duty – In order to prove liability, it must be shown that the other party breached their duty of care to you by acting negligently. This could include driving recklessly, failing to obey traffic signals, or driving under the influence of alcohol or drugs.
Causation – It is required that the other party's breach of duty directly caused the accident and your injuries.
Damages – In order to receive compensation, a personal injury lawyer must demonstrate that you suffered damages as a result of the truck accident. Damages could include personal injury, property damage, loss of wages, pain and suffering, or wrongful death.
How Is Proving Negligence Different in a Truck Accident?
Although truck accidents involving large companies can be complicated in many ways, there is a unique factor in these cases which can often make proving negligence much easier for accident lawyers. Nowadays, most trucks have a black box contained inside the vehicle that records and stores important data, including the speed the truck was traveling at the time, the force of the impact, and the braking patterns of the driver.
When a crash happens, this black box can be essential in demonstrating that the other party was liable for the collision and for any serious injuries you've suffered. It is common for a trucking company or a driver to try and erase or manipulate this data to prevent them from paying you out. This is why you must act fast and speak with a personal injury attorney as soon as possible so that they have enough time to recover this black box before it's destroyed. Our law office offers a free consultation where an attorney can advise you on your case and petition the court to retrieve the black box.
Common Personal Injury Claims Resulting From a Truck Accident
As discussed above, truck accident victims are more likely to suffer serious injuries which can impact the rest of their life. Some of the most common personal injuries seen by our accident attorneys at the Law Place include:
Broken, fractured, or sprained bones, which in serious cases can have a life-long effect on mobility.
Injuries to the back and spine, which can lead to paralysis.
Injuries to the brain and head, including traumatic brain injury (TBI). Injuries of this nature can cause a mental disability or serious emotional issues.
Cuts, burns, lacerations, and bruising.
Blunt force trauma injuries, which can include internal bleeding.
Scarring, disfigurement, and amputation of limbs.
Non-physical injuries including depression, post-traumatic stress disorder (PTSD), anxiety, emotional distress, insomnia, and flashbacks.
Regardless of whether you suffered severe injuries due to a UPS truck accident in St. Petersburg, we recommend seeking legal advice as soon as possible. An experienced personal injury lawyer can help you recover compensation for any medical bills related to your injuries.
Making a Claim for Compensation
Florida Statute 627.7407 provides that Florida is a no-fault state. This means that when an auto accident happens, accident victims must contact their own insurance company first to try and receive compensation. Dealing with insurance companies can be difficult, however, and their main priority is often to make a profit. Many insurance companies will hesitate to pay you out the compensation you are owed or will try to use the information you have given them to devalue your claim.
Additionally, Florida law requires that all drivers have personal injury protection (PIP) of at least $10,000, in addition to property protection of $10,000. However, in many instances, the damage sustained in truck accidents goes beyond what is covered under the policy limits. If the truck driver has a minimum insurance policy of $10,000, it may be difficult to receive compensation for any injuries or property damage you've sustained. In these cases, your only option may be to file a personal injury claim against the driver or the company in order to retrieve the damages you are owed.
Damages You Can Claim Following Truck Accidents in St. Petersburg, FL.
Depending on the severity of your truck accident and the particular circumstances surrounding the crash, there may be a range of damages available for you to claim. A truck accident attorney from our law firm can help you claim the following:
Medical bills – If you have been injured as a result of the accident, you can claim any medical bills including for hospital appointments and transport to and from these appointments. You can also claim any future medical expenses resulting from life-lasting injuries.
Lost wages – You can make a claim for any lost wages, including any potential future earnings, if you have been left unable to work because of the accident.
Property damage – If your vehicle was damaged in the accident, including any valuable items contained inside, you could recover compensation for this.
Pain and suffering – It is possible to receive compensation for any emotional or physical distress you've suffered in the form of pain and suffering damages.
Wrongful death – A personal injury lawyer can help you file a wrongful death suit to recover any funeral expenses or a loss of income to the family household.
In order to receive the compensation you are owed, we recommend speaking with an attorney who can build a strong case on your behalf. Here at The Law Place, we have dealt with numerous large truck accident claims and have a proven track record in getting our clients justice. We offer a free case evaluation where you can come and discuss your case to see what damages may be available to you.
Is There Any Rush When Raising a Personal Injury Case With an Attorney?
Florida Statute 95.11 indicates that all victims of negligence have four years from the date of the accident to make a claim. However, we have seen that the sooner you act on these cases, the better chance you have at receiving the compensation you are owed.
The longer time passes, the less likely it is for evidence to be available and for witnesses to have clear accounts of what happened. Additionally, in these types of cases, there are often numerous legal teams who will be doing everything in their power to prevent paying you out. Both the truck driver and the company's attorneys will be building a strong case from the get-go so that they're not held liable.
Further, the longer time you leave it to make a claim, the less forgiving an insurance company will be. It is common for an insurance company to use your delay as a means of devaluing your claim. Without legal representation, coming up against an insurance company, particularly after time has passed since the accident, can be quite difficult.
Although the law allows you four years to make a claim, our law firm recommends seeking the assistance of an attorney as soon as possible. The more time you give us to investigate your claim and build a strong case, the more likely it will be for you to receive the maximum amount of compensation you are owed.
Contact The Law Place Today
Here at The Law Place, we know that accidents involving commercial trucks can be traumatic, and the process of receiving compensation can be extremely stressful. Regardless of whether the truck driver or the company was at fault, large delivery truck companies often have huge legal teams who are ready to fight tooth and nail to ensure they are not found liable for a truck accident.
If you or someone you love has been injured in a truck accident in St. Petersburg, it is important that you seek legal assistance immediately. Here at The Law Place, we have over 75 years of combined experience in multiple practice areas, including many truck accidents. Our law firm offers a free case evaluation where you can receive honest legal advice from an attorney from our firm. If you decide to proceed with us as your legal representatives, our lawyers will take over your case completely, conducting all the investigating on your behalf and building a strong case for you. Our priority is ensuring that you receive justice for your UPS truck accident case and that the driver or the company are held liable.
Call our law office today to schedule a free consultation with a lawyer at (941) 444-4444. Our phone lines are open 24 hours a day, 7 days a week.