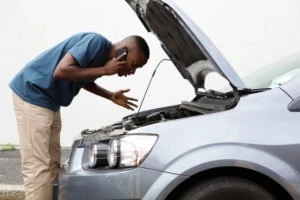 Car accidents can occur due to many reasons. The most common ones include reckless or drunk driving, poor weather conditions, or broken roads. However, a defective car part can also contribute to a serious accident. It is therefore important that you have your vehicle regularly checked by a professional mechanic so that you can be sure it is in perfect condition. This way, you contribute to the general safety of our roads and set a good example to others.
However, even if you attend all the recommended check-ups, there is still a chance that you might get involved in a car accident caused by a defective vehicle. For example, your mechanic can install a faulty component in your car, or you might meet a faulty vehicle on the road and collide with it due to its defects. Either way, you are entitled to receive adequate compensation for all the damage and injuries that you sustained in the accident. And to support that, we strongly recommend you get an experienced personal injury lawyer. People who hire an attorney have a higher chance of receiving compensation and tend to win higher settlements.
At The Law Place, we have over 75 years of combined experience in helping our clients reach the compensation they truly deserve. Our St. Petersburg personal injury attorneys know very well how to fight with lawyers hired by insurance companies or car repair shops. They will be able to protect you against them and provide you with strong legal backing and support. Moreover, most of them have been rated 10.0 by the AVVO, which is the highest rating at this site, so you can be sure you are in good hands.
Don't hesitate and contact our law firm for a free consultation of your personal injury case.
Most Common Causes of Car Defects in St. Petersburg, FL.
Car parts can become defective due to many reasons. They can wear out due to the owner's negligence, but they can also break unexpectedly during the ride. If the owner of the car couldn't have known about the defect at the time of the accident, they cannot be blamed for it. This means that your car accident attorney will have to investigate the case thoroughly to determine who is liable for your damage and injuries. It might be the manufacturer of the vehicle or the mechanic who installed the faulty part to your vehicle, for example.
As you can see, circumstances that surround car accidents caused by faulty car parts can quickly turn into a complex legal case. In a common motor vehicle accident, there are usually only two parties: the driver who caused it and the affected driver. However, here we can have three or more parties, and you can easily find yourself fighting against a big car manufacturing corporation. Therefore, we highly recommend you hire an experienced car accident lawyer who will provide you with the legal support you need.
The most common causes of car defects in St. Petersburg are the following:
Negligence of the car manufacturer – Something might have been overlooked during the manufacturing process, the design of the car has some flaws, or some parts could have been installed incorrectly.
Negligence of the car parts manufacturer – The car parts might have been made of cheap material, a defective tool could have been used during the manufacturing process, or the manufacturing process was poorly designed, which resulted in a faulty product.
Negligence of the car mechanic – The mechanic might have damaged another part of the vehicle during the maintenance, installed the part incorrectly, or used a cheap replacement in order to save money.
As you can see, negligence is always preventable if people perform their jobs with due care. But if it happens, it is important to draw attention to it and ensure justice for its victims. This way, you are able to prevent it from happening again or to other people. So, don't hesitate and contact The Law Place as soon as possible for a free case evaluation.
Our team of dedicated attorneys fight and win for Floridians.
Most Common Car Defects in St. Petersburg, FL.
Cars are composed of many different components, which means that a lot of things can go wrong. However, some parts tend to break or wear out more often than others. Below, we list the car parts that tend to suffer the most:
Tires – You should use correct tires and make sure that they are suitable not only for your vehicle but also for the season. Using faulty or inadequate tires can lead to a blowout, which is especially dangerous if it happens on a highway.
Seat belts – Every car must be equipped with functioning seat belts. They play a very important role in protecting the passengers' lives in case of an accident. Driving with faulty or incorrectly installed seat belts can be extremely dangerous.
Airbags – Two things can go wrong with airbags: they can go off when they shouldn't, or they don't inflate when you need them. Both situations can be very dangerous, so it's important that you have your airbags correctly adjusted. It's the manufacturer's responsibility to install the airbags correctly and the mechanic's responsibility to check whether they work as they should.
Roof – The roof protects the passengers in case of a serious accident when the car rolls over. If the roof doesn't withstand a roll-over, it can lead to serious injuries. The manufacturer must ensure that the roof is strong enough. Otherwise, they are liable for the passengers' injuries and damage.
Gas tank – If a car is equipped with a defective gas tank and gets into a car accident, it can lead to an explosion.
Other defects – Worn-out brake pads, faulty wiring, defective dashboard, or shaky steering wheel, all these things have the potential to cause an accident.
If you have been involved in an auto accident, call The Law Place as soon as possible. We will be able to determine what damages you are entitled to receive, and we will fight tirelessly on your behalf so that you actually receive them. Schedule a free consultation with us to find out to what damages you are entitled to.
Most Common Injuries Sustained in Car Accidents
Car accidents can cause a great variety of injuries. However, some tend to be more common than others. Below, we list some of the most common car accident injuries:
Whiplash. This is a soft tissue injury that occurs when a person's head moves unexpectedly backward and forward.
Traumatic brain injury. This is a brain injury caused by a bump, blow, or jolt to the head.
Internal bleeding. This is bleeding inside the body that isn't visible but can cause a lot of damage or even lead to death.
Bone fractures
Bruises, burns, and cuts
If you find yourself in a car accident, it's important that you seek medical attention. The best way to do so is to allow the paramedics to treat you on the spot. Otherwise, you must visit a medical practitioner within 14 days of the accident. If you fail to do so or do it later, you won't be entitled to receive any amount of compensation. We recommend you go to see a doctor even though you have just a few scratches. Some injuries can manifest themselves only after some time. If you don't discover them in time, they might get worse and affect your life significantly.
We're Florida's top litigation team with over 75 years of combined experience
Compensation for Accidents Caused by Car Defects in St. Petersburg, FL.
If you have sustained injuries or damage in a car accident that wasn't your fault, you are entitled to receive compensation. Here, we list damages that are most commonly claimed after an auto accident caused by a car defect:
Medical bills – If you have been injured in a car accident, you deserve to have all your medical bills reimbursed. This includes the cost of your treatment, long-term rehabilitation, or medication, but also any traveling costs related to your injuries. If you sustain serious injuries and need surgery or hospital treatment, it is unlikely that your insurance company will cover the whole medical bill. This compensation is here to take care of the rest.
Lost wages – After a car crash, you might need to take some time off from work to focus on your recovery. This might affect your family budget considerably. The lost wages compensation is designed to support you until you are able to get back to work again.
Property damage – Almost every car crash causes some damage to the vehicle. If you didn't cause the accident, there is no reason why you should bear the costs of the car repair. Moreover, thanks to this compensation, you can also get reimbursement for any damaged valuables, e.g., your smartphone or laptop.
Pain and suffering – After an auto accident, it is not only physical injuries that limit your life. Many people also experience emotional distress, PTSD or simply have to get used to living with pain. The pain and suffering damages have been created to compensate for that. They are calculated based on your medical bills, which get multiplied by a coefficient, usually a number between 1 and 5 based on the severity of your injuries.
Wrongful death – If you have lost a loved one in a car accident, we offer our deepest condolences. We understand that no amount of compensation can replace a loved one. However, it's even harder when funeral costs and other expenses burden your family budget on top of that. The wrongful death compensation is designed to take care at least of the financial side of your troubles. You can receive reimbursement of the funeral costs and the income of the deceased person and get compensated for your loss of consortium.
These are the most common damages you can claim after a car accident. However, the fact that you are entitled to them doesn't guarantee that you will actually receive them. Moreover, it is very likely that the other party will hire a lawyer to try and devalue your claim as much as possible. If you don't have professional training in personal injury law, you won't have much chance against them. That is why we recommend every car accident victim hire a skilled personal injury lawyer who will fight to protect their rights.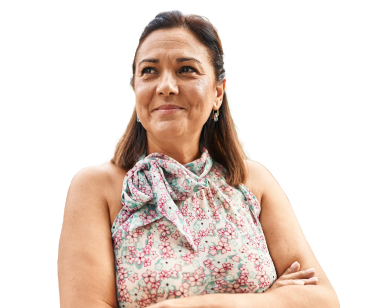 From the initial call to updates on your case status, we are here to get you answers.
Florida Comparative Fault Law
The Comparative Fault Law is outlined in Florida Statute 768.81. It states that if you are partially responsible for the car accident, the court will calculate your share and deduct it from your compensation. For example, if an accident was caused by defective tires of another car, but you exceeded the speed limit, you might be found partially guilty. The court will determine the amount of your share, let's say it will be 30%, for illustration purposes. This means that you will only receive 70% of the calculated compensation. But don't worry, you are able to claim compensation as long as your share is lower than 50%.
Florida Statute of Limitations
The Statute of Limitations is a piece of Florida law that defines different deadlines for filing different lawsuits. It is important to have this particular statute in mind if you plan to take your case to court. The period for filing a lawsuit for personal injury cases is set to four years. In the case of wrongful death, it's only two years. However, there are a lot of things to do before you file that lawsuit and also a lot of paperwork afterward. It is therefore important to start early in order to make it within the deadline and have the best chance of receiving maximum compensation. Contact The Law Place today and let us help you manage everything in time.
Florida Motor Vehicle No-Fault Law
Florida No-Fault Law is outlined in Florida Statute 627.7407. The no-fault principle means that every car accident victim has to claim from their own insurance company first up to the limit of their policy. Only when the medical costs exceed the policy, then they have the right to claim damages from the other party.
As you can see, there are many rules and regulations when it comes to claiming compensation. Navigating the laws of Florida can be very confusing for anyone who isn't professionally trained in the field. That's why we recommend you hire one of our car accident attorneys. They have enough experience to handle your personal injury claim successfully.
Dealing With Insurance Companies in St. Petersburg, FL.
After a St. Petersburg car accident, you need to inform your insurance company about the event. The specific deadline depends on your policy, but it's usually just 24 hours. However, we recommend you contact your car accident lawyer first because they will instruct you how exactly you should answer the questions your insurance company is going to ask you. They will also warn you that you shouldn't agree to anything on the spot. The insurance company might use your confusion and offer you a settlement that might sound generous at the moment. In fact, however, they might just be trying to get rid of you.
Insurance companies are huge corporations that focus on maximizing their profit. They might try all sorts of tricks to devalue your claim. Some of them even hire lawyers to do so. You will need strong legal backing to stand a chance against them. However, our personal injury attorneys know the insurance companies' tactics very well, so they won't let themselves be tricked. In fact, the company will recognize that they are dealing with a strong law firm that won't let their clients down and start taking the matter more seriously.
You get all sorts of advantages if you hire a St. Petersburg personal injury lawyer from The Law Place. To find out more, contact us and schedule a free consultation. It is non-binding, which means that you can learn your options without committing to anything. If you don't wish to be represented by us after our initial consultation, you can always just walk away.
What Can a Law Firm Do for You After a St. Petersburg Car Accident?
It has been shown that more than 90% of personal injury claims supported by an attorney have received compensation. This is 60% more than in claims with no legal representation. This alone is a very good reason to seek support from a personal injury attorney. And if it still isn't enough, let us tell you more about how we work.
We offer a free consultation of any personal injury claim to all our potential clients. During our meeting, we will learn the details of the case and advise you on what steps you should take next. As we said, this initial consultation is free and non-binding, which means that if you decide to walk away, there will be no hard feelings.
If you like our law firm and wish to be legally represented by us, you will be assigned a skilled personal injury lawyer who will become your advocate. They will schedule a second meeting with you in order to discuss your personal injury claim in more detail. And from that moment on, they will take care of the whole legal side of your claim, relieving you of the stress and anxiety associated with it. Moreover, all our personal injury lawyers work together, so you will benefit from the knowledge of the whole team but pay only for one attorney.
In personal injury cases, we can usually reach a good settlement without taking the case to court. However, if we believe that it would help your case, our personal injury attorneys are ready to fight against a big corporation or an insurance company. We won't rest until we win a fair settlement for you.
The Price of Hiring a St. Petersburg Car Accident Attorney From The Law Place
Many people don't even consider hiring a lawyer because they think they can't afford one. It's true that many attorneys charge astronomical fees from the moment you step into their office, no matter if they actually help you or not. However, The Law Place is different because all our attorneys work on a contingency basis. This means that our law firm doesn't get paid unless we win a settlement for you. A contingency fee is a standard form of payment for legal services monitored by the State Bar Association.
We will explain all about our fee structure to you during our first consultation since every personal injury claim is different. However, our law firm strongly believes in honesty, so there will be no hidden costs or unpleasant surprises. When we agree on something, we keep our word. So, why don't you give us a call now to find out more about what we can do for you?
Contact The Law Place Today
If you've been the victim of a car accident in St. Petersburg, FL., call The Law Place today. Time is of the essence here, so the sooner you contact us, the more can be done for you. Whether you incurred a serious injury or have just a few scratches, you deserve to be compensated for it. Your personal attorney will work tirelessly to ensure the highest settlement for you.
Call us for a free evaluation of your case. Our phone lines are available 24 hours a day, 7 days a week, throughout the whole year.