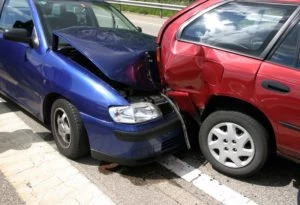 A motor vehicle making an improper pass in St. Petersburg is one of the most causes of truck and car accidents. In truck accidents caused by truck drivers making improper passes, victims will likely suffer many injuries. If you or a loved one has been involved in a Florida truck accident, through no fault of your own, you must schedule a free consultation with a St. Petersburg truck accident attorney as soon as possible.
At The Law Place, we have a legal team of truck accident attorneys who have a great deal of experience and knowledge in helping clients win the compensation they deserve following their truck accident. A personal injury lawyer at our law firm can help you win compensation to cover medical bills, lost wages, pain and suffering, and much more. To schedule a free consultation, phone us now at (941) 444-4444.
What Is Improper Passing?
Truck drivers have to pass other drivers every day on the roads in Florida. If you drive a vehicle, you may be aware that you must follow a strict procedure before you make a pass on another vehicle. Sometimes, truck drivers fail to abide by this strict procedure, and truck accidents happen.
Before making a pass, a truck driver should signal their blinkers, check their blind spots, check their mirrors, and ensure that there is plenty of room available on the road for them to safely make their move. In Florida, the three main types of improper passing include are stated below.
Making a Blind Pass
A driver should not pass another vehicle in Florida without checking their blind spots first. If a driver does not have a clear view of the road around them, they could cause a crash if they decide to make a pass. A driver must not make a pass on a bendy road or at the bottom of a hill where they will be unable to see upcoming vehicles.
Passing on the Right
It is illegal to pass other vehicles on the right. This is stated under Florida Statute 316.084. There are a few exceptions to this rule. For example, you are allowed to pass a vehicle on their right if they are planning on turning left, and there is plenty of room on a two-lane road.
Dangerous Passing
Most drivers will have experienced being 'Cut Off' at some point in their driving career. Not only is it incredibly frustrating, but it is also dangerous. This can be classed as an improper pass, and if law enforcement catches a driver performing in this way, they will be penalized for their actions.
Why Do Truck Drivers Make Improper Passes in St. Petersburg, FL?
There are several reasons why a truck driver may decide to perform improper passes in St. Petersburg, some of the most common include:
Driving under the influence (DUI) – Driving under the influence of alcohol and/ or drugs is a major cause of truck accidents. Despite being illegal, it is not uncommon for a truck driver to operate their vehicle under the influence.
Distracted driving – This is becoming a more frequent cause of trucks causing accidents. It is very easy for a driver to get distracted by their navigation system, cellphone, and food, for example, and cause an auto accident
Reckless driving – A negligent truck driver who is overconfident will likely perform unsafe passes and be a threat to other road users.
Who Is Liable in Most Truck Accident Cases?
In improper passing truck accidents, the driver of the vehicle who made the unsafe maneuver will typically be held at fault and liable. However, the actions of all parties may be examined in a courtroom. These truck accidents are often fairly complex. Insurance companies will want to examine the actions of all drivers involved and the trucking companies involved.
Regardless of what parties you believe to at fault and liable in your truck accident case, we strongly recommend that you speak to one of our St. Petersburg truck accident lawyers. Our law firm can offer you some legal advice concerning your personal injury claim. A St. Petersburg truck accident lawyer at The Law Place can also help you determine who exactly is at fault in your case by examining all the evidence. If you have suffered injuries through no fault of your own in a trucking accident, one of our accident attorneys can help you.
What Are the Most Common Injuries Suffered in a St. Petersburg Truck Accident?
Truck accidents often cause those involved to suffer very severe injuries. This is because trucks are such large vehicles that when they crash, they cause a great deal of damage. Some of the most common injuries sustained in a truck crash include:
Spinal cord injuries.
Traumatic brain injuries.
Head injuries.
Back injuries.
Fractures and broken bones.
Burns, cuts, and bruises.
What Damages Can a St. Petersburg Truck Accident Lawyer Help Me Win?
A St. Petersburg truck accident lawyer can help you claim for a whole range of damages if you or a loved one has suffered in a truck an injury in a truck crash. These damages are as follows:
Medical expenses.
Property damage.
Pain and suffering.
Lost wages.
Reduced earning capacity.
What Is the Average Payout for a Truck Accident?
Every truck accident in St. Petersburg is different, and therefore, it is difficult for our injury lawyers to state what the "average" amount of compensation that victims receive following a truck accident is. Many factors can influence just how much compensation your accident case will receive, and these are:
The severity of your injury.
The amount of property damage caused.
Your insurance company policies.
The insurance company policies of the parties involved.
If you are planning on filing an insurance claim and you are wondering how much your case is worth in compensation, you should call a lawyer at our office today. In a free consultation, we can briefly examine the evidence in your case to give you a rough estimate of what kind of compensation you could expect to achieve.
How Can a St. Petersburg Truck Accident Lawyer Help Me?
When trucks crash, they tend to cause a great amount of damage, and they can change the life of a person involved forever. The medical bills can be massive for those involved. A truck accident lawyer in St. Petersburg will be able to help you achieve the compensation you deserve, no matter if that is from commercial trucking companies, a small trucking company, or your own insurance. To do those, a lawyer will build you a strong case for you to make your claim. They can also:
Offer you some honest and unbiased advice.
Answer all of the questions you may have concerning your claim.
Investigate your accident case thoroughly by examining all of the evidence.
Examine your case to determine how much it deserves in compensation.
Represent you in all legal negotiations.
Hand all of the paperwork.
Represent and fight for your accident claim in court if needed.
How Long Do I Have to File a Personal Injury Claim?
You do not have long at all. Florida's statutes of limitations, as outlined under Florida Statute 95.11, state that injury victims only have four years to file a claim for their injury following an accident. If you are planning on filing for wrongful death, you only have two years to do so.
This is why it is critical you act fast and call a lawyer at our law firm today if you have suffered at the fault of trucks. You will be surprised at just how quickly these years can fly by.
How Much Do Personal Injury Lawyers Cost?
A lot of people in Florida are hesitant to contact a law firm after they have suffered in an accident. There is a misconception that hiring a lawyer is very costly and expensive. This is not the case. At our law firm, we work on a contingency basis. This means that you do not pay us a cent upfront. All of our legal fees will be deducted from the final settlement that we achieve. This is great news for you as it means that if we are unsuccessful in winning you compensation, you don't have to pay us anything.
Hiring an attorney is therefore much more attainable than what most people are led to believe. Also, the Florida State Bar Association works to monitor the contingency work of all law firms in the state. We also follow all of their guidelines and regulations strictly. You can, therefore, rest assured that you will never be cheated out of your hard-earned money.
Contact The Law Place Today!
If you have suffered at the fault of trucks, you should contact an attorney at our office today. Our team of attorneys has over 75 years of combined experience and can help you achieve the justice that you deserve. We will not stop fighting for your case until you are satisfied.
Our office is open 24 hours a day, 7 days a week. Call us today if you think you have a personal injury claim worthy of compensation. We can offer you some honest legal advice and answer all of your questions. Contact our office today to schedule your free consultation with a member of our team. Phone now at (941) 444-4444.