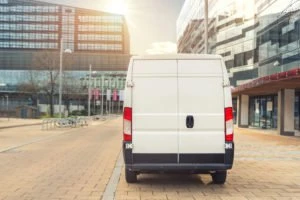 The delivery industry in St. Petersburg has been on the rise since corporations such as FedEx started offering next-day and same-day delivery services. Because of this, there is a high demand for delivery drivers to satisfy their growing customer base. This high demand means there are more and more trucks on the roads of St. Petersburg.
FedEx truck accidents can result in severe injuries for all involved. Truck accidents in general statistically have a much higher chance of leaving victims with long-lasting or life-threatening injuries. In the past year, there were around 400,000 motorist accidents across America. Although truck accidents only make up around 3% of this number, 1 in 10 of these accidents result in fatalities. These numbers are shown in the Florida Department of Highway Safety and Motor Vehicles (FHSMV) statistics. Due to the severity of these cases, you must seek legal counsel following a truck accident.
The Law Place has many truck accident lawyers who have years of experience dealing with cases just like yours. We have over 75-years of combined experience and know the Florida law system better than any other law firm. So if you have been involved in a truck accident, The Law Place has the lawyers for you. We also offer a free consultation and free case evaluation with an experienced personal injury lawyer. Our phone lines are open 24/7, so schedule your free consultation today.
Call us today at (941) 444-4444.
The Revealing Statistics of the FedEx Trucking Company
FedEx has multiple delivery depots and a huge fleet of FedEx trucks, all so that they can deliver a staggering amount of parcels each day.
The Safety Measurement System allows us to track and predict the chances of a FedEx truck accident happening in St. Petersburg, Florida. The following statistics are based on Ground Packaging System inc., which is an incorporated company within FedEx. Due to the large scale that FedEx offers, they sometimes use such companies.
With an employee count of just over 110,000, FedEx Ground Packing Systems can drive and operate 73,586 FedEx delivery trucks. Due to a large number of employees and trucks, it's easy to see that the likely hood of a FedEx truck driver being involved in an accident.
The Safety Measurement System can tell us even more about these numbers. After inspection, their fleet of trucks had over 6,600 truck violations. Not only this, but it shows that over 2,200 truck accidents have occurred that involved a FedEx delivery truck. On top of this, there are:
3249 violations for unsafe driving.
2982 additional driver inspections that resulted in unsafe driving violations.
Overall, FedEx staff received 15 charges for driving under the influence.
444 violations of improper driver fitness.
From these statistics, we can see that there is not only a problem with corporate negligence within FedEx when it comes to truck maintenance, but also the drivers themselves aren't fit to work in some cases. These violations can result in catastrophic truck accidents, an unmaintained vehicle can malfunction on the road and cause an accident, and a drunk or reckless driver who ignores traffic laws can also be the cause of a truck accident.
This is why it's essential that following an accident with a FedEx delivery truck, you hire a capable and experienced personal injury lawyer. This is not only because they may be able to help you claim compensation but also because corporations like FedEx have a team of insurance lawyers who will work against you and try to minimize the liability of the company in the case of any violations or accidents. A personal injury lawyer from The Law Place won't fall prey to the tricks that insurance companies may use to belittle your case. We will work day and night to get the compensation that you deserve. So contact The Law Place today and schedule your free case evaluation.
What Are the Most Common Causes of FedEx Truck Accidents in St. Petersburg, FL?
Due to the ever-growing size of the delivery truck fleet that FedEx operates, the number of truck accidents on the roads of St. Petersburg is on the rise. When it comes to the cause of these accidents, it can be tricky to decipher.
Luckily our St. Petersburg truck accident lawyer team at The Law Place has a lot of experience with these accidents, and as such, we see a lot of common causes within these cases. The causes for truck accidents that we see most are:
Truck driver fatigue – Driver's fatigue can be deadly. Falling asleep at the wheel will cause a truck accident, and driving while tired has been scientifically proven to be as bad as driving whilst intoxicated. Driving whilst fatigued slows your reaction time, impairs vision, and makes you easily distracted on the road. All of these issues can cause a truck accident easily.
Overloaded cargo – Delivery trucks can hold large amounts of cargo. This cargo must be loaded onto the delivery van correctly. If not, the truck driver may have less control over the vehicle due to the weight of moving, lose cargo in the back of the van. If an accident occurs with cargo that isn't loaded properly, then the debris from the van can endanger other drivers on the road and cause further accidents.
Trucking company negligence – Trucking companies can neglect many things. Many companies prioritize profit over the safety and maintenance of their vehicles. A vehicle that isn't maintained may malfunction on the road and cause an accident. Also, due to the high demand for truck drivers, the company may skip red flags such as previous reckless driving charges and DUIs when it comes to the hiring process. Hiring reckless drivers is corporate negligence and can cause truck accidents.
Negligenttruck drivers – A truck driver can be negligent in many different ways. Reckless driving, ignoring traffic laws, and speeding are some of the most common causes we see of truck accidents that include negligent truck drivers.
Driving under the influence – Driving under the influence of any substance, whether it be alcohol or drugs, is illegal. It can impair your vision, make you distracted, and potentially cause an accident on the road.
So if you or a loved one feel as though a truck accident you were in wasn't your fault, then don't hesitate to call The Law Place today.
Common Examples of Injuries From Truck Accidents in St. Petersburg, FL.
FedEx truck accidents are no laughing matter. The cargo these delivery trucks carry makes them much heavier than other passenger vehicles on the roads. This means that the injuries you can sustain from being hit by these delivery trucks can be very severe. In some cases, the injuries can even be life-threatening.
The injuries that we at The Law Place see most commonly are listed below:
Spinal injuries – Spinal and neck injuries can be some of the most severe injuries sustained from truck accidents, often resulting in mobility issues.
Superficial wounds – Cuts, burns to the skin, abrasions, or lacerations.
Head Injuries– Head injuries can affect cognitive abilities for the rest of your life. Bleeds on the brain or even a cracked skull are examples of the severe injuries that result from truck accidents.
Broken bones or fractured bones – A broken or fractured bone can last for months and affect your ability to work or enjoy life in the same way as before the accident.
Disfigurement and scarring – disfigurement to the face and scarring can affect your overall mental state and confidence for the rest of your life.
Amputation or dismemberment – Due to the size and weight of these FedEx delivery trucks, amputation and dismemberment can happen very easily. These injuries are not only life-threatening, but if you survive, they will most likely affect you for the rest of your life.
Internal bleeding or organ damage – Internal injuries such as bleeding or organ damage can take up to 14-days to show themselves. After the accident, you must get checked over by a health professional. These injuries, if unchecked, can cause serious, long-lasting health issues later down the line.
If the injuries listed above are what you or a family member have experienced due to being involved in a truck accident with a FedEx delivery driver, then you may be entitled to compensation for your medical bills. Filing an insurance claim is not an easy process, but hiring a capable truck accident lawyer who has experience with these traffic-related cases from The Law Place, will make it much easier. Our lawyers will help you make a claim and deal with all the specifics of the case for you so that you can focus on a healthy recovery.
What Damages Can a St. Petersburg Truck Accident Lawyer Help Me Claim?
The difference between walking into a courtroom with an experienced truck accident attorney and walking in without one can change the entire outcome of your case and the compensation you may receive. At The Law Place, we know exactly what compensation you may be entitled to after your accident. This is because of our years of experience dealing with these types of cases. So contact a lawyer from The Law Place today to have the best chance at winning fair and reasonable compensation for your case.
The type of compensation you may be entitled to depend on your case. The most common types of compensation claims that we may look to help you with are the following:
Medical bills – Walking away from a truck accident with no injuries at all is pretty unlikely. If you have received any injuries and required treatment from a hospital, then you will have medical bills piling up. Our lawyers will go through your medical records after the accident and try to get you reimbursed for these bills.
Loss of wages – After the truck accident with the FedEx truck, you may not be able to go back to work for a long period of time. These missed wages can be claimed back through compensation. If you are unable to work for a longer period, you can claim compensation back for the projected amount of lost wages.
Wrongful death – Losing a loved one is something no one wants to experience, especially because of the actions of another driver. However, you may be able to claim for funeral costs and other expenses.
Pain and suffering – Pain and suffering refer to the mental trauma that you may have been through due to the accident. For example, if you feel that you can't enjoy life to the same capacity as you could before the accident, then you may be able to claim pain and suffering.
Contact The Law Place Today!
At The Law Place, we believe that no one should suffer due to the actions of another. We know that you may be shaken up or stressed out from the injuries you sustained. This is why we aim to take over all the details of the case for you. We will go through the police report, personally contact any witnesses, and develop your case for you. Not only this but all of our truck accident attorneys work on a contingency basis, meaning we won't charge you for our work unless we win your case for you!
We have over 75-years of collective experience and deal with cases just like yours daily. We know the ins and outs of these cases and want to help you win your case. So contact The Law Place today to book a free consultation with one of our capable personal injury lawyers.
Call us today at (941) 444-4444.