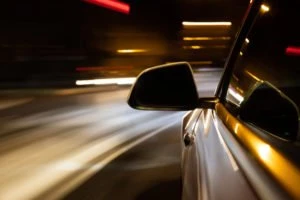 Speeding is a very serious offense in St. Petersburg, FL., and many laws and regulations have been put in place in an attempt to reduce speeding and the accidents that happen as a result. No matter whether you are caught driving over the posted speed limit by 5 miles an hour or 20 miles an hour, you will be held responsible for your crime and could face serious penalties, as per Florida Statute 316.813. This is because of the potential severity of a car accident involving a vehicle traveling at high speed.
If you or a loved one has been injured as the result of a driver's negligent behavior, then you may be entitled to compensation for your suffering. If your accident was caused by a driver speeding, for example, then you have a very strong chance of building a case that sees you fully compensated. For more information regarding culpability, go to The National Highway Traffic Safety Administration (NHTSA).
In order to ensure that you are fully compensated for your injuries and the damage caused by your accident, you need a reputable personal injury lawyer on your side. At The Law Place, we have a team of accident attorneys with over 75 years of combined experience in fighting on behalf of our clients. Having represented personal injury cases in St. Petersburg, FL., for years, we are confident that we will help you to build a case strong enough to get you the justice you deserve. Call us today and schedule a free consultation with a member of our team where you will receive impartial advice, no strings attached. Our lines are open 24 hours a day, 7 days a week, so contact us now.
Traffic Laws in St. Petersburg, FL.
In looking at Florida Statute 316.183, we can clearly see that the law prohibits drivers from exceeding the speed limit, no matter the circumstances. Such clarity surrounding traffic laws means that the punishments for breaking these laws can be severe. Driving regulations in Florida are simple to understand and follow. You must stick to the speed posted on road signs. Ignoring these is a violation of Florida Statute 775.083 and creates the potential for dangerous car accidents to occur.
Speeding has been shown to be the most common traffic violation in St. Petersburg. Despite the high number of accidents it causes annually, there is a multitude of reasons why people choose to speed and break the law: lateness, impatience, and distracted driving are just a few. When you hire an accident attorney, they will consider the circumstances under which the accident occurred as well as the events leading up to it and the decisions the guilty driver made afterward. By looking at every angle, your personal injury lawyer will have a clearer idea of what happened and will be able to use this information to strengthen your case.
As previously mentioned, there are copious reasons for breaking the traffic laws in St. Petersburg, FL. The following are some of the most common:
Bad weather conditions – The State of Florida sees very quick and intense changes in weather. Sudden rain, for example, can limit drivers' vision and make the road slippery. This often makes it more difficult to slow down or perform emergency stops.
Changing routes – Sometimes, a driver has to make a detour which leads them to unfamiliar ground. This may leave a driver unaware of the speed limit and driving faster than they should be.
Lateness – Being late for work or an important appointment happens to people on a daily basis. Usually, in this situation, panic and impatience take over and lead to drivers speeding to their destination. It also sees people driving more aggressively than they normally would.

Heavy traffic – Florida has some of the busiest roads in the country, so traffic jams and delays are not uncommon. Speed limits are often broken when there are high volumes of traffic as people become more agitated behind the wheel.
Facelessness – Sometimes, drivers break the speed limit based on a feeling of anonymity. If it is difficult to clearly see them inside their vehicles, people get the sense that they can break the law and go unpunished.
Driving whilst under the influence of drugs or alcohol – When driving under the influence, your faculties become impaired and often result in people driving faster than is lawful. Sometimes this is due to overconfidence or simply because a driver lacks self-awareness. No matter the reason, speeding is extremely common amongst drivers who are intoxicated.

Ignorance – There are always people who do not take the law seriously. Ignorant drivers feel that they do not have to adhere to the rules and, thus, break the speed limit without much thought or consideration for the possible consequences.
It is vital to the success of your personal injury case to contact an accident lawyer as soon as possible. The quicker you act, the more time your legal team has to collect evidence and build a strong case. Do not let the stress of the Florida legal system make your ordeal any more difficult. Take the time to find a lawyer who will deal with all the paperwork and investigating so that you have time to recover. Contact The Law Place today and schedule a free consultation.
Different Types of Injuries You Can Get in a Car Accident That Was Over the Speed Limit
Every car accident happens under different circumstances, which lead to a variety of outcomes. People can sustain a number of injuries when involved in auto accidents, which range from minor to extremely severe. Facing physical injuries can be stressful enough without having to cover the cost of medical bills and the ensuing recovery process. The unexpectedness of car accidents often leaves families out of pocket and left with an ongoing financial burden.
The following is a list of common injuries that people sustain when they are involved in a high-speed car accident:
Broken and fractured bones.
Cuts, sprains, and bruising.
Head injuries.
Traumatic brain injuries, such as a

concussion

.
Neck injuries, such as

whiplash

.

Internal injuries.
Soft tissue damage.
Permanent disabilities or scarring, such as paralysis.
If you have been involved in a car crash caused by a driver exceeding the speed limit, then you have likely faced some of these injuries. This list is not exhaustive, of course, so if you have faced an injury that is not listed, you may still be entitled to compensation.
Contact a personal injury attorney today if you are still unsure about your right to claim damages for your accident. In your free consultation at The Law Place, a member of our team will review the details of your case and give you an idea of what you might expect to receive in compensation. Call us now to schedule an appointment.
What Can Happen When a Driver Breaks the Speed Limit in St. Petersburg, FL?
Approximately one-third of all auto accidents in Florida happen as a result of negligent drivers breaking the speed limit. This is why the breaking of driving laws is taken extremely seriously by the legal system in Florida. There are many ways in which speeding can affect the driver and their vehicle, including:
Less room to brake or make an emergency stop – The faster a vehicle is moving, the more difficult it becomes to stop. The weight of the vehicle can make it very hard to perform a quick stop and increases the chances of pedestrians and other drivers being caught up in an accident.

Protective gear is rendered ineffective – Travelling at high speed can cause protective features, like airbags, to lose effectiveness. Not many people know that their effectiveness reduces as speed increases.

Control is easily lost – Keeping control of a car that is traveling at high speed can be a difficult task. Every move you make has more potential to go wrong and can lead to the car sliding or crashing.
The accident can become more severe – The chances of a collision being serious increase alongside the speed of the vehicle. Two cars that are breaking the speed limit will collide with considerably more force and cause extensive damage as a result—your chances of surviving a crash drop dramatically once you are driving above the speed limit.
Breaking the speed limit can lead to all manner of consequences. Injuries can range anywhere from severe to permanent or fatal. Not to mention the pain and suffering and other damages that leave families left with large bills to pay. If you have found yourself with the burden of someone else's negligence, then you need the help of an experienced auto accident attorney now. At The Law Place, we have a team of lawyers who are committed to helping you get the compensation you deserve. Call us today for a free consultation.
What Damages Am I Entitled to Claim for in St. Petersburg, FL?
There are two different types of damages that you can claim following a car accident: economic damages and non-economic damages. Both have different criteria that must be met before you can include them in your claim.
The following is a list of possible economic damages that you might have faced:
Medical bills – You can claim for all the medical expenses you have encountered as a result of the accident, including travel costs to and from appointments, prescriptions, and hospital bills. You can also receive compensation to cover any future bills you will face.
Lost income – You are able to receive all the income you have lost from taking time off work to recover or attend appointments. This includes potential future losses too.

Property damage – The chances of your car being damaged in a collision are high. You can receive the cost of all repairs to both your vehicle and any personal property damaged, such as your cell phone.
The following is a list of non-economic damages that are commonly sustained in collisions. Florida Statute 627.736 states that you are only able to claim compensation for injuries that fall under these categories:
Injuries that have caused a loss of mobility or function of a limb or organ.

Disfigurement such as the loss of a body part.
External or internal injuries that are either significant or permanent.
If you have experienced any of these damages or injuries, then you need a reputable accident attorney to take on your case. In the event that you have not experienced any of these, then Florida's no-fault law ensures that you are entitled to compensation, but only what you agree on with your insurance company. To find out more information regarding possible compensation, contact The Law Place today and arrange a free case evaluation with one of our accident attorneys.
Contact The Law Place Today!
If you or a loved one has been involved in a car accident that wasn't your fault, then you need the representation of a law firm with enough experience to ensure that you are fairly compensated. At The Law Place, we understand the difficulties of fighting a legal battle whilst you juggle the other responsibilities in your life. Let us help reduce the pressure you are under by ensuring that your case is being dealt with properly.
We work on a no-win-no-fee policy so that everyone has a chance to get justice. Plus, we promise to always fight for maximum compensation, just like you deserve. Do not let a speeding driver get away with their negligence unpunished. Call The Law Place today and arrange a free consultation.
We are here for you when you need it most, so contact us now. Phone lines are open 24/7.