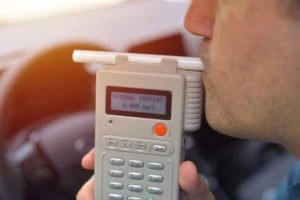 We all make risky decisions at some point in our lives. The chances that drink driving has affected you at some point, in one way or another, is quite high. Driving under the influence is dangerous and is taken very seriously by the State of Florida. If it is suspected that you have been driving under the influence, you may be pulled over by police officers and asked to submit to a breath test. This is when a suspect must blow into a tube to read their blood alcohol content (BAC).
In 2018 the total amount of people arrested for drink driving in Florida was 32,127, showing just how common this offense is in Florida. You are probably wondering what the best move to make is if you are pulled over for a breath test in St. Petersburg, Florida. It is common to refuse a breath test among those who are most likely to have high blood alcohol content and repeatedly commit drunk driving offenses. This is because penalties may be higher for repeat offenders. Maybe, you refused a breath test as you thought it was your right, or you were protecting yourself.
It is not recommended to refuse a breath test. However, often people do refuse to take a breath test as they think there are outsmarting officers, but this can have worse consequences for the offender. Whatever the reason you refused a breath test, a specialized DUI lawyer from The Law Place can help you minimize your DUI charges. Refusing to take a test can result in serious penalties. With over 75 years in criminal defense law, our firm offers free consultations with advice for any individual who refused to take a breath test. For legal help, contact us today at (941) 444-4444!
Legal Alcohol Intoxication Levels in St. Petersburg, FL.
Florida prohibits being in control of a vehicle if your BAC is more than 0.08% or if you are under the influence of other illegal controlled substances, which have impaired your faculties. If your blood alcohol content is more than 0.08%, then you are considered to have a high chance of being impaired and therefore are not fit to drive. If you do a breath or urine test and your results are above 0.08%, then this is enough evidence to convict you of a DUI in court unless you have compelling evidence to suggest otherwise.
If you are pulled over and your BAC is between 0.05% and 0.08%, this does not necessarily mean that you were not under the influence of alcohol. This information is usually used in combination with other charges, such as driving under the influence of another illegal substance. Your BAC information may be presented to a jury to help convict you.
If you are stopped and your BAC is less than 0.05%, then you are not considered to have impaired faculties, and this would not be enough evidence alone to convict you of a DUI. Although, if this information is presented alongside other evidence of you being intoxicated by some other substance or you are displaying aggressive behavior and refusing to submit to a breath test, your BAC could still be used as evidence against you.
Refusal of a Breath Test
Your BAC at the time of being pulled over will very heavily influence the outcome of your charges. The results of your breath test can be used in conjunction with your other evidence, especially if your BAC was in the questionable zone between 0.05% and 0.08%. Although you can refuse a breathalyzer, if your behavior was off and you refused a breath, blood, or urine sample, this may increase your chances of being convicted to higher than if you did submit to a breath test.
It is a common myth that if you refuse a breathalyzer test, you will avoid a charge. According to Florida Statute 316.1932, any person who accepts the privilege of driving and operates a vehicle has given their consent to submit to an approved chemical test or physical test. This is known as Florida's implied consent law. Therefore, by possessing a Florida license, you are consenting to any test to ensure you're not driving over the legal limit of alcohol consumption, whether that's a breath, blood, or urine test.
The consequences of a refusal are that you could be charged with a DUI, which could result in driving license suspension. Contact The Law Place today for a free consultation if you find yourself at risk of a DUI or have refused a breath test.
What Is a Field Sobriety Test?
An officer may also ask a driver to do a Field Sobriety Test. These include tests such as standing on one leg or walking in a straight line and are used to test a person's capabilities in order to help determine if a person is under the influence of drugs or alcohol.
In the State of Florida, it is not mandatory for drivers to perform a field sobriety test under law. The implied consent law mentioned above only applies to blood and breath tests. You can therefore refuse to partake in these types of tests without risking facing administrative or criminal penalties such as a DUI conviction.
What Are the Penalties for Refusing a Breath Test?
The penalties for refusing a breath test could make your DUI charges considerably worse. Refusal to take part in a breath test may mean your driving license is suspended for up to a year if it is your first time being charged with a DUI. However, if this happens to be your second or third DUI offense, then you could face heavier penalties such as license suspension for up to eighteen months.
In some circumstances, refusal to submit may result in some jail time. This will usually be for repeat offenders. It is not worth refusing to take the test when the consequences of doing so could be much worse than if you submitted one in the first place. If you find yourself in St. Petersburg facing a DUI charge, then it is strongly recommended that you speak to a defense attorney.
What Is Florida's Diversion Program, St. Petersburg, FL?
As we have mentioned, it is best never to refuse a breath test. Another reason for this is because it might make you ineligible for Florida's Diversion Program. This is relevant when a person is convicted of a first-time DUI, as they can usually attend the diversion program to lessen their sentence. This course requires the convicted driver to attend a DUI school, take part in an awareness program, and complete community service. However, if you refuse a breath test when you are asked to do so by law enforcement, you will not be eligible to attend this diversion program.
It could be that you feel you have been pulled over or arrested for DUI unlawfully. A criminal defense attorney from The Law Place will try to reduce your charges and determine if the officers in question had probable cause to pull you over.
Can You Refuse a Breath Test on Private Property?
You can refuse a breath test if you are on private property, although it is not advised to do this. Police officers have the right to request a breath test from anyone who is driving a vehicle, as long as they have reasonable suspicion. If the private property in question has an access point to a public road, a working officer can request a breath test and charge you with DUI if you are over the legal limit of 0.08%. In refusing to do so, you will be subject to the penalties mentioned above.
If you are arrested for a DUI, then don't hesitate to pick up the phone, everyone has the right to a defense attorney, and our attorneys are some of the best in St. Petersburg, FL.
Should I Refuse a Breath Test?
We recommend not refusing a breath test. An officer will request full co-operation, as they are just doing their job. It is important to not come across as aggressive, as this will give cause for the officer to think you are guilty and may end up resulting in a fine or worse. Even on your first refusal, depending on circumstances, you might face jail time.
You might provide medical evidence in court to help support you if you refused a breathalyzer test. For example, if you are diagnosed with asthma and can support this with medical records, then it may mean you have valid cause to refuse a breathalyzer test.
Or maybe you complied but were unable to produce enough air to get a reading due to a medical condition. Examples of ways to do this are using your prescription for your inhaler and a pulmonary or lung capacity test to determine if you are able to produce 1.5 liters of breath. These may help increase the chances of your DUI charges being dropped.
It is also obligatory for an officer to let you calm down before performing a breathalyzer test if you are suffering from breathing issues caused by anxiety or are hyperventilating. This should be noted by the officer and dealt with sensitively before performing a breath test.
If you do refuse to submit a breathalyzer test, it might be argued by a lawyer that it was for medical reasons, or you rejected the test due to lack of probable cause and feel that you were pulled over unlawfully.
As of 2011, the Florida Supreme Court has stated that a driver's license cannot be suspended because of the refusal to take a breath test if you were pulled over unlawfully. However, proving that an officer did not have probable cause can be difficult, and it is important to seek the help of a criminal defense attorney to guide you through this process.
What Should I Do if I Refuse a Breath Test?
Don't panic. We at The Law Place can help you even if you have already refused a breathalyzer test. The first thing to do after refusing a breathalyzer test is to contact a lawyer immediately. Being arrested for DUI can have unwanted consequences, and trying to combat this alone with no legal experience is not recommended. Our DUI defense team can help to squash the charges against you.
It is important to note that with a DUI, you only have 10 days to apply for a hearing in court to prove your innocence. After that, you will give up any right you had to challenge the charges made against you. If you are arrested for DUI, then a lawyer can try to help you get your driver's license reinstated during the hearing process, but it will only allow you to make journeys for necessary trips to school, work, or somewhere for medical reasons.
Appearing in court is an integral part of your case. It gives your defense attorney the chance to question any witnesses and the arresting officer. A defense attorney will make sure that the officer who arrested you had cause to do so and that the breath test equipment that was used on you (if you did take the test) was working correctly.
Sometimes the equipment used to take the test can be inaccurate. The machine cannot differentiate between the amount of alcohol content left in the mouth and the alcohol content of the lungs. This means alcohol left in the mouth can result in a higher BAC reading. It may also be the case that the Florida officer who arrested you did not clearly state the consequences of refusing a breath test or purposefully mislead you.
You don't have much time, so if you have been given a DUI or declined a breath, blood, or urine test and don't know how to apply for a hearing, then speak to one of our DUI defense attorneys. We will work hard to prove your innocence and make sure your rights were not violated.
What's Worse a DUI Charge or a Reckless Driving Charge?
A St. Petersburg DUI is, in general, considered worse than a reckless driving charge. This is because alcohol and controlled substance abuse can impair your functions and cloud your judgment when driving on the road, even when you don't intend to do harm.
An attorney may try to get your charges reduced to a reckless driving charge. Although there are still penalties for this, they are considered less severe than DUI charges.
First-time offense – If no one was hurt and no property was damaged, you would be looking at a fine of up to $500 and a prison sentence of up to 90 days. However, with Florida's diversion program, you can get this reduced, but you cannot partake in the course if you have declined a breath test at the time of your arrest.

Second offense – Your fine may end up as high as $1,000, along with a prison sentence of up to 6 months.
If you have been found with a BAC of more than 0.15% or you have injured someone due to your drink driving, your penalties will be much more severe and will likely include jail time. Florida Statute 322.264 states that if you have been charged with multiple DUIs within 5 years of each other, you may be tried as a habitual offender and face more severe consequences.
How Much Will a DUI Attorney Cost Me in St. Petersburg, FL?
The cost of a DUI defense attorney in St. Petersburg, FL., will vary from case to case. Factors that affect the cost of an attorney are:
The skills of the attorney themselves.
The details surrounding your case.
Usually, the more you pay for a lawyer, the more experienced an attorney you will receive. At The Law Place, our attorneys are experienced, reasonably priced, and we offer an initial free consultation, so you can rest assured that your case is in the best possible hands.
When trying to work out the cost of representing someone who has been convicted of a DUI, an attorney will consider the evidence bought against their client. Complications during your arrest may drive the price up considerably.
Some questions you should be prepared to answer are:
Did your DUI lead to an accident? If so, how severe was that accident? Did the accident result in personal injury or property damage?
Was this your first DUI? If not, when was your last one?
Was there anyone else in the car at the time of your DUI, such as a

minor

?
Do you have any previous convictions?
When you call The Law Place for a free evaluation, your lawyer will discuss with you the details of your case and can work out from this how much you will be charged for their services. We will give detailed explanations throughout every step of the process so you can understand what's going on and where your money is going.
Contact The Law Place Today!
Although it may not ruin your life forever, having a DUI can disrupt your daily routine or everyday life, and it may also result in unwanted fines. We can help you. Our law firm is known for its excellent attorney-client relationships. The Law Place judges no one, and we believe that everyone has a right to defend themselves.
If you have been pulled over for a DUI in St. Petersburg, Florida, and have refused a breath, blood, or urine test, then don't waste any time. Call our criminal defense attorneys today at (941) 444-4444! Our offices are open 24 hours a day, seven days a week.