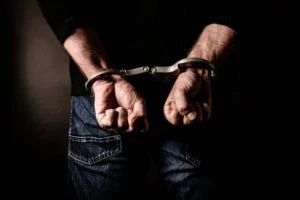 The term "criminal mischief" is used in the State of Florida to refer to vandalism and other similar criminal offenses, such as graffiti. While you may believe that a criminal mischief charge is insignificant, a conviction can still result in high fines or even jail time. In particular, graffiti is punished severely in Florida. Therefore, if you've been charged with criminal mischief, it's important that you fully understand how severe the consequences you're facing are and contact a reputable law firm for help.
At The Law Place, our team of St. Petersburg criminal defense lawyers has over 75 years of collective experience in working with the Florida legal system and helping their clients beat charges just like yours. We believe that you don't deserve to be punished so harshly for what is often a relatively harmless crime, so get in touch with us today. You can trust that we will prioritize your case and build a strong and aggressive defense on your behalf. With one of our attorneys on your side, you'll have a much better chance at a positive outcome.
For a free consultation, call us today!
What Is Criminal Mischief Under Florida Law?
Under Florida Statute 806.13, criminal mischief is defined as the following:
"A person commits the offense of criminal mischief if he or she willfully and maliciously injures or damages by any means any real or personal property belonging to another, including, but not limited to, the placement of graffiti thereon or other acts of vandalism thereto."
Essentially, this means that you have committed criminal mischief if you willingly and knowingly caused damage to someone else's property.
This charge can be either a misdemeanor or a felony, based on the extent of the damage that was caused.
Because the consequences that follow a criminal mischief conviction can be so severe, you must contact a criminal defense attorney to represent you as soon as possible. The Law Place is here to help you, so if you have any questions, call us today for immediate advice and information.
Our team of dedicated attorneys fight and win for Floridians.
Examples of Criminal Mischief Offenses in St. Petersburg, FL.
A large range of different crimes is classified as "criminal mischief." Some of the most common ones seen in Florida are listed below:
Graffiti on any property, including vehicles.
Hacking and/or installing a virus onto a computer.
Tampering with an emergency exit, emergency exit sign, or fire alarm.
Tampering with a fire hydrant or hose.
Tampering with a grave.
Damaging property with a foreign object.
Marking or obstructing property with a foreign object.
Removing a boundary marker.
If you've been arrested for committing one of these criminal mischief offenses, or any others, then a St. Petersburg criminal defense attorney from The Law Place will be able to navigate and support you through the legal process and fight on your behalf. So contact us today to arrange a free consultation.
Difference Between Misdemeanor and Felony Criminal Mischief in St. Petersburg, FL.
Criminal mischief charges in Florida can be classed as misdemeanor or felony charges, depending on the specific circumstances surrounding the specific case. Usually, the most important factors that influence this are the amount of damage that was inflicted and who the damage was inflicted on.
The majority of cases are classed as misdemeanors, but for more information that is specific to your case, contact The Law Place today.
Second-Degree Misdemeanor
If the damage inflicted was worth less than $200, then you will likely be facing a second-degree misdemeanor, which is the least severe charge.
First-Degree Misdemeanor
You could be facing a first-degree misdemeanor charge if the damage inflicted was worth between $200 and $1,000.
Third-Degree Felony
This is the most severe charge possible for criminal mischief offenses. The most common reason that your charge could be a felony are listed below:
The damage inflicted was worth more than $1,000.
The destruction meant the property was unable to provide the services that it normally did.
The destruction impacted the public telephone services or the public communications systems.
The destruction impacted the public utilities, for example, the water, gas, and power supplies.
You have been previously convicted of criminal mischief.
The property that was damaged was a place of worship, and the damage was worth over $200.
The property that was damaged was a violent sexual predator detention facility, and the damage was worth over $200.
We're Florida's top litigation team with over 75 years of combined experience
Common Penalties for Criminal Mischief in St. Petersburg, FL.
If you're convicted of your criminal mischief charge, then you will be sentenced. As with all sentences in Florida, this sentence will depend entirely on the specific circumstances surrounding your case. Misdemeanor charges will result in lesser penalties than felony charges.
As is outlined in the Florida Statutes 775.082, 775.083, and 775.084, the maximum penalties that you are likely to receive are the following:
For a second-degree misdemeanor – Up to 60 days in jail and $500 in fines.
For a first-degree misdemeanor – Up to one year in jail and $1,000 in fines.
For a third-degree felony – Up to five years in prison and $10,000 in fines.
Offenders may also have to cover the cost of repairs for the damage that they caused. In extreme cases, this may add thousands of dollars to your sentence.
These penalties seem very daunting and severe, and we don't believe that you deserve these harsh consequences. If you're facing a criminal mischief charge, then you should contact The Law Place. Our attorneys will investigate your case rigorously and build a solid defense on your behalf. To limit your chances of a conviction, call us today to schedule a free consultation.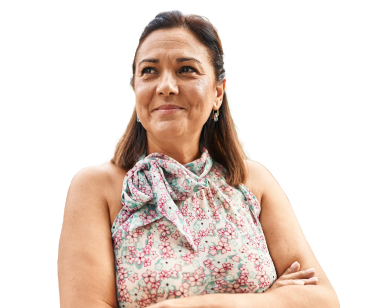 From the initial call to updates on your case status, we are here to get you answers.
Additional Graffiti Laws Which Apply to Criminal Mischief Cases in St. Petersburg, FL.
If you have been accused of graffitiing, then you could be facing additional penalties, as well as the ones listed above.
If you are convicted of criminal mischief, which involved creating graffiti, then you will be facing extra fines of up to $250 for a first conviction, $500 for a second conviction, and $1,000 for a third and any subsequent convictions.
You will also be required to fulfill at least 40 hours of community service. Depending on your specific case, you may also have to undertake a further 100 hours, which will be dedicated to removing other graffiti.
How Are Criminal Mischief Charges Proven in Florida?
The prosecution must be able to successfully prove a number of specific elements beyond any reasonable doubt to secure a conviction in criminal mischief cases. These elements are the following:
The defendant damaged another person's property, including personal or real property.
The damage was committed willfully and maliciously by the defendant and was intentional.
The property that the defendant damaged belonged to the alleged victim.
In the above elements, the word "willfully" means that the property was damaged on purpose, and "maliciously" means that the damage was committed without legal justification or a reasonable excuse. The defendant must have also known that their actions would cause property damage. You could also be charged with criminal mischief if you're deemed to have acted recklessly.
It is your defense attorney's job to prevent the prosecution from being able to prove these elements.
What Are Some Possible Defenses for Criminal Mischief in St. Petersburg?
There are many different defenses that your criminal defense attorney can use to fight the charges brought against you, but as every case is different, your lawyer must carefully tailor their defense to yours. The most common defenses used include the following:
Debating if the defendant's conduct actually was the reason for the damage.
Proving that the property that was damaged was owned by the alleged victim and the defendant.
Arguing that the damage caused by the defendant was not actually willful – for example, it may have happened during a mutual altercation.
Proving that the defendant caused the damage accidentally.
Arguing that the defendant had a legal justification for their conduct and their actions.
Proving that there were other external circumstances that can excuse the defendant's actions.
Proving that the defendant was protecting themselves when they caused the property damage.
Arguing that the defendant's act was not actually "wrongful."
Our team understands that every situation is different, and so we will work hard to change the specifics of the defense, or defenses, that we choose to put forward based on your case. Our St. Petersburg criminal defense lawyers are highly qualified, and so you can trust that they'll examine the circumstances surrounding your charges and assess which will be the most effective approach to minimize the consequences you face, either by dismissing or reducing your charges or securing an acquittal.
What Can an Attorney From The Law Place Do for You?
You're likely under a lot of stress and feeling incredibly uneasy if you're facing vandalism charges. You may also be struggling to understand that complicated Florida legal system and too worried to even attempt to navigate it. Because of this, it's vital that you contact a St. Petersburg criminal defense attorney immediately. Our lawyers will be able to support and reassure you every step of the way and explain the legal process to you, so you understand what is happening to your case.
Our team will also take on the bulk of the work, so you won't have to worry about it. Listed below are just some of the things that our lawyers will do for you:
Investigate your case.
Interview eyewitnesses.
Review any police reports.
Subpoena all relevant documents.
Research the relevant statutes and precedents.
Prepare a cross-examination for the prosecution's witnesses.
Submit the required legal documents.
Build a solid and strong defense.
Professionally represent you in court.
Negotiate with the prosecution in an attempt to reduce your charges, get your charges dismissed, or secure a favorable plea deal.
Fight on your behalf for an acquittal, dismissal, or for the most lenient penalties possible.
If you're facing charges of criminal mischief, then our law firm is here to help you. Our attorneys have the experience, skill, and determination required to ensure that you have the highest chance of securing a positive result based on your specific case. So to schedule a free, no-obligation consultation with one of our knowledgable lawyers, contact us today!
Contact The Law Place Today!
If you or a loved one have been charged with criminal mischief in St. Petersburg, then you should call us today to find out what your best options are.
The Florida legal system can be very complex when it comes to criminal mischief law. Because of this, it's important that you hire a qualified criminal defense attorney to give you the best chance at a positive result. Our skilled team will begin preparing for your case as soon as you get in touch to make sure that they have plenty of time to research your case and build the strongest possible defense. We offer a free consultation to anyone facing criminal mischief charges. In these consultations, one of our lawyers will go through the details of your case, explain how we can benefit you, and answer any questions that you may have.
For excellent legal advice, don't delay in contacting our St. Petersburg team today. Our phone lines are open 24 hours a day, seven days a week, so contact The Law Place today!