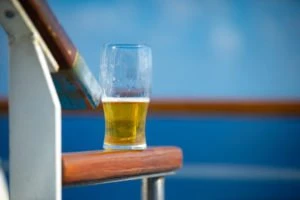 Boating under the influence (BUI) is a serious criminal charge in St. Petersburg. In fact, the State of Florida does not take drug or alcohol crimes lightly, with some of the most severe penalties in the country. So, if you've been caught operating a vessel whilst under the influence of alcohol or drugs, you could be facing serious consequences, including expensive fines, jail time, and a permanently tarnished criminal record.
Here at The Law Place, we're here to help you safeguard your future. We're a Florida law firm with significant experience defending DUI and BUI charges in St. Petersburg as well as the State as a whole. Our experienced team of lawyers will look at your case from all angles, analyzing all available evidence to try to have your charges downgraded or dropped. We pride ourselves on helping our clients to receive the best possible outcome for their case.
We're also offering a free consultation to all of our new clients to make sure you're confident in your choice of legal representation. Call today to speak with a St. Petersburg criminal defense attorney near you. Phone lines are open 24/7.
Florida Law and Definitions for BUI
According to Florida Statute 327.35, it is a legal offense for any individual in the State of Florida to operate, drive or steer a boat or watercraft whilst under the influence of alcohol or drugs. It's important to understand the legal definitions of each of these terms in order to understand your rights.
'Boat or Watercraft'
This refers to any vessel used on a Florida waterway, including motorized passenger boats, commercial vessels, and jet skis, as well as non-motorized watercraft, including canoes, kayaks, and paddleboats.
'Under the Influence'
If you are stopped by law enforcement officers whilst operating a boat or watercraft, and you have blood alcohol or breath alcohol level of 0.08 per 100 milliliters of blood or per 210 liters of breath or above, you will be considered 'under the influence' of alcohol.
This could also be the case if a person's normal faculties such as hearing, reaction times, sight, and cognitive ability have been impaired by alcohol or drugs.
'Drugs'
Drugs are illegal or controlled substances organized into five drug schedules with varying penalties and restrictions for each. You will be convicted of boating under the influence if you have an illegal drug in your system, a medical substance without a valid prescription, or if you are using a prescription drug to the point that your normal faculties are impaired. More information about drugs and controlled substances can be found in Florida Statute 877.111.
Penalties for Boating Under the Influence with Injuries in St. Petersburg
The penalties for BUI with injuries in St. Petersburg, FL., include:
First-degree misdemeanor, up to 1 year in prison, a fine of up to $1,000 – For causing damage to another person or property through BUI.
Third-degree felony, up to 5 years in prison, a fine of up to $5,000 – For causing

serious bodily injury

to another individual. A serious bodily injury is one that causes damage to the head or brain, a real risk of death, disfigurement, or damage to an organ.
You may also be required to carry out:
A period of probation with randomized sobriety testing.
A rehabilitation program at a designated drug or alcohol rehabilitation center.
Community service.
Attendance at a substance misuse course.
Other factors which may affect the charges and penalties for BUI include:
Whether you were deemed to be excessively under the influence – A breath or blood alcohol concentration level of 0.15 or higher will increase the penalties you receive, and you may also receive a more serious conviction.
The number of times you have been convicted of BUI.
Whether you were committing another crime.
If you killed another individual in a wrongful death case.

If you fled the scene of the crime.
Whether there was a minor on-board the vessel or if a minor was steering the vessel.
If you are a minor, who has committed a BUI.
If you refused to submit to testing from law enforcement officers to determine blood or breath content.
How Can a St. Petersburg Criminal Defense Attorney Help Me?
In all boating under the influence cases, it's important to receive legal advice as soon as possible. The moment the accident occurs, time will be working against you. Any evidence and memories can degrade over time, and the legal representation of other accident victims will be working on getting you convicted with the highest possible penalties. So, the sooner you get into contact with an attorney, the better they will be able to defend you in court.
The right law firm can help you by:
Building a Strong BUI Defense
The most important thing your criminal defense attorney will do for you is to build a strong BUI defense to try to have your criminal charges reduced or dropped. They could do this by questioning the conduct of law enforcement at the scene, questioning the results of a blood or breath alcohol test, or even using evidence to show that the accident victim was also complicit in causing or contributing to the severity of the accident.
Proving Wrongful Conviction
In many BUI cases, it can be difficult for police officers to determine who was steering or operating the boat. It may be the case that you were only a passenger on the boat who, whilst intoxicated, was not in control of the vessel when an accident was caused.
In this case, your BUI lawyer will use available evidence, including witness testimonies and any surveillance footage, to prove that you were, in fact, innocent.
Helping You to Understand Your Rights
Facing a BUI charge can be intimidating. The State of Florida has some of the harshest penalties for substance abuse and drug possession in the United States. However, you should never just accept the charges you are facing without receiving legal advice from an experienced Florida law firm.
A BUI attorney will be able to help you understand your charges. They'll also help you to understand your rights in terms of what help may be available to you in order to achieve a more favorable case outcome. You could, for example, be able to have your case moved to a Florida Drug Court Program in order to receive reduced sentences.
Contact The Law Place to Hire a St. Petersburg BUI Criminal Defense Attorney
If you've been caught boating under the influence (BUI) or driving under the influence (DUI) in St. Petersburg, FL., get in touch with The Law Place today.
Our team of criminal defense attorneys has over 70 years of experience in defending the rights of clients all over the State of Florida. We have a number of case specialisms, including BUI, DUI, traffic offenses, drug offenses, and more.
Call us for a free consultation with a skilled BUI defense attorney in St. Petersburg, FL. Phone lines are open 24/7.