Delivery truck accidents occur every day in the State of Florida. Pressure to meet deadlines, poor weather, and delivery truck drivers spending long hours on the road can be major contributing factors to traffic accidents in St. Petersburg.
If you've been involved in a truck accident of any kind, here at The Law Place, we can help you to seek damages for your injuries. You may be entitled to receive payment for medical bills, pain, and suffering, loss of consortium, lost earning potential, and more. We also work on a contingency fee basis for viable personal injury cases. So, you don't spend a penny until you've earned your compensation.
With over 70 years of real case experience in the State of Florida, we're confident one of our dedicated team members can help you. Call today for a free case evaluation with a St. Petersburg truck accident lawyer near you.
Liability for a Delivery Van Accident
In order to pursue compensation, it will need to be determined who was liable for the accident, i.e., who was to blame. In an ordinary traffic accident, liability is relatively easy to work out: If you were hit any other driver on the road, they are likely liable. However, delivery truck accidents are a little more complicated.
For example, you may have been hit by an Amazon truck. However, Amazon often uses third-party delivery companies. Then, the third-party delivery driver may have been driving recklessly, but their company could have knowingly hired an under-qualified driver. In this case, potentially, all three parties could share some liability for the incident.
Liability for a delivery van accident could lie with:
The delivery driver.
A delivery company.
Another driver on the road.
A pedestrian.
A passenger in a vehicle.
The accident victim.
The city. This applies if defects in the road contributed to your accident or if the vehicle that hit you is owned by the city of St. Petersburg.
Our team of dedicated attorneys fight and win for Floridians.
Florida's Comparative Fault Law for Truck Accidents
It is also possible for an accident victim to share some of the fault for an accident with a delivery truck. For example, you may have been hit by a delivery truck driver who was driving recklessly, speeding, or who had fallen asleep at the wheel. However, you could've also been guilty of speeding or behaving unsafely on the road, which may not have directly caused your accident but could still have contributed to the severity of it.
In this case, you could also be held liable for the delivery van accident. According to Florida Statute 768.81, Florida has a comparative fault law for circumstances like these. For this example, it may be determined by a jury that the delivery driver was 70% to blame for the incident, and you were 30% to blame. If economic and non-economic damages totaled $100,000, you would receive $70,000, as your compensation would be reduced by this 30%.
For this reason, if you feel that you were partially to blame for an accident, you should never automatically assume that you are not entitled to any compensation. A delivery truck accident here at The Law Place can defend you in court if you face any liability to help you achieve the right level of compensation.
Why Do Delivery Van Accidents Happen?
St. Petersburg truck accidents can happen for a number of reasons. For example:
A delivery company may have hired an unqualified or under-qualified driver.
A delivery driver may have been on the road for a long period of time and may have missed mandatory rest breaks in order to meet delivery times and quotas.
Another motorist could have contributed to the accident by driving recklessly or unsafely.
A driver could have fallen asleep at the wheel.
There may have been poor weather conditions.
A driver could have fallen asleep at the wheel.
A delivery truck may have been poorly maintained or could have malfunctioned.
A side-on collision could have occurred if a driver attempted to pass a delivery truck unsafely.
We're Florida's top litigation team with over 75 years of combined experience
Personal Injury Compensation for Delivery Van Accidents
If you're facing expensive medical bills and property damage after being hit by or crashing into a delivery truck in St. Petersburg, there are a number of options available to you in order to receive compensation:
Personal Injury Protection Insurance (PIP)
In accordance with Florida Statute 627.736, you will have to possess a minimum of $10,000 in Personal Injury Protection Insurance (PIP) in order to drive on a Florida highway. This is designed to decrease the number of injury claims in St. Petersburg and requires your insurance company to pay a level of compensation regardless of whether you were at fault for a traffic accident.
Your PIP insurance will cover 80% of medical bills for serious injuries. This means that your injuries will need to have caused a substantial risk of death, disfigurement, damage to an organ, the head, or the brain. If your injury is less serious, PIP will only pay up to $2,500 of expenses.
Pursuing Further Compensation
It is highly likely that your total medical costs will not be covered by your insurance. However, you don't need to suffer and accept these expenses if a truck or van accident was not your fault. You can work with a delivery van accident lawyer to file a claim against the at-fault party or to file a negligence lawsuit.
In order to have a successful claim or lawsuit and receive the compensation you deserve, your personal injury lawyer will need to prove that:
The person responsible for your accident owed you a duty of care – Any other driver on the road owes you a duty of care to abide by traffic laws and drive safely. A delivery company also has a duty of care to its customers to hire qualified drivers, maintain delivery equipment or ensure drivers are not breaking the law.
There was a lapse in duty of care – An individual could have breached their duty of care responsibility if, for example, they crashed into you as a driver, failed to conduct safety checks as a company, or behaved unsafely around the road as a pedestrian.
Negligence occurred – If an individual does not act in a way that conforms with their duty of care, they are guilty of negligence.
Your injuries were directly caused by this negligence – If someone else's negligence caused your injuries or made them more severe, they will be liable to pay for your damages, including medical bills, pain and suffering, lost wages, and more.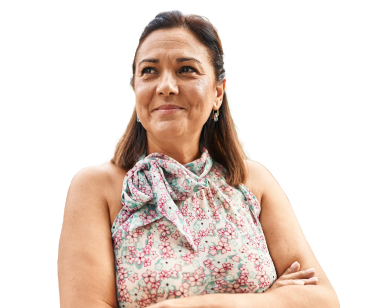 From the initial call to updates on your case status, we are here to get you answers.
What to Do if You're Involved in a St. Petersburg Truck Accident
Delivery van accidents can often be lethal and leave victims with serious injuries. If this happens to you, there is some key information you should remember in order to keep yourself legally protected:
Start to collect evidence – Take photographs of the scene, your injuries, any property damage, write notes to help you remember key information, and make sure to keep a record of any ongoing expenses.
Keep Yourself Safe – Your main priority is to stay safe. You should only gather evidence as long as it is not dangerous to do so. You cannot leave the scene of the accident until you have spoken with police officers, but you can move to a safe distance.
Comply with orders from law enforcement officers – According to Florida Statute 316.061, you will need to stay at the scene of the crime until you have provided your information to police officers – unless you are taken away in an ambulance if you are injured.
Consult with a medical professional – You'll need to seek medical attention within 2 weeks following the accident in order to qualify for a PIP payout from your insurance company.
Contact a St. Petersburg truck accident lawyer – Contact a van accidents lawyer who specializes in injury claims before you contact your insurance company to make sure you don't make any mistakes and to receive legal advice.
Report to your insurance company – You'll likely need to report that an accident occurred to your insurance provider within 24 hours. Report the facts, but avoid giving too much information at this stage, especially if you have not had the chance to consult with a lawyer.
How to Choose the Right St. Petersburg Truck Accident Lawyer
In order to make sure you're working with the best delivery van accident lawyer for you and your needs, make sure to:
Look at their credentials – Never take a company's website at face value. You should always do your own research to look at case experience and credentials. AVVO is a great place to go to find this information for any trustworthy Florida law firm. Many of our van accident attorneys here at The Law Place have an AVVO rating of 10.0 – the highest available score.
Meet with different attorneys – It is often good to explore all of your options before you commit to any personal injury or van accident lawyer. A reputable law firm will want you to make sure you're completely happy with your choice before you spend a penny. So, you should always look for firms that offer a free consultation, as this shows that they are clearly client-focused.
Choose a contingency firm – If you're worried about costs when hiring a St. Petersburg truck accident lawyer, choose a firm that operates on a contingency fee basis. Here at The Law Place, we take a percentage of your compensation rather than an upfront cost. So, you'll be able to take the time to recover from your injuries without worrying about how you're going to pay for legal representation.
Contact The Law Place to Hire a St. Petersburg Delivery Truck Accident Lawyer
Delivery van accidents can leave victims injured and unable to cover their medical costs. However, you don't need to sacrifice your future due to someone else's negligence. Here at The Law Place, we can help you understand your legal options and help you win the compensation you deserve.
Our personal injury lawyers have a number of specialist practice areas, including St. Petersburg truck accidents of all kinds, including crashes with delivery drivers, as well as malpractice lawsuits, property negligence, drug crimes, and more.
We offer a free legal consultation to all of our potential clients. So, contact us today to work with a personal injury lawyer near you.