Allergic reactions to medication could happen for a multitude of different reasons. It could be that you had an underlying condition, an allergy that you were unaware of, or that your doctor or practitioner wrongly prescribed you medication. Regardless of what the cause was, a reaction to medication could cause you serious pain and suffering and could result in you being unable to work, losing out on wages, and having to pay huge medical bills.
If you or a loved one have had an allergic reaction to medication due to medical malpractice or the negligent acts of a doctor, pharmacist, or drug manufacturer, you may be entitled to compensation for the harm you've suffered. Here at The Law Place, we have over 75 years of combined experience in dealing with personal injury cases. We have been hugely successful in getting settlements for many victims of medical malpractice and medication errors that resulted in them suffering an allergic reaction.
Our law firm has a team of skilled lawyers who are experienced in many practice areas, and we always guarantee the highest standard of legal assistance. We offer a free consultation where you can speak to a personal injury attorney from our firm with no strings attached. Our priority is ensuring that you get justice for your suffering and that the party responsible is held accountable for their negligence.
Call us today to schedule a free case evaluation at (941) 444-4444. Our phone lines are open 24 hours a day, 7 days a week.
How Do Allergic Reactions to Prescription Drugs Happen in St. Petersburg, FL?
Not all medication is suitable for every person, and in some situations, patients can suffer severe side effects due to prescription drugs not reacting correctly with their immune system. Some side effects can include seizures, swelling, blocked airways, paralysis, or even wrongful death in some rare circumstances.
When a doctor prescribes you medicine, they have a duty to ensure that you don't have a pre-existing allergy to the particular substance. Doctors are required to have your allergies on record to prevent you from suffering any harm or a bad reaction in the future. If they fail in their duty to protect you, it can have serious and scary consequences, including anaphylactic shock, which can be life-threatening.
If you have had a reaction to prescribed medications due to either a doctor failing to check your previous medical history or due to a doctor failing to document your allergy for future prevention, then you should speak with a lawyer today. You may be entitled to receive compensation to cover the costs of your hospital bills, lost wages, or wrongful death if you have lost a loved one as a result.
Our team of dedicated attorneys fight and win for Floridians.
Proving Negligence for Personal Injury Resulting From Medication Errors
In these cases, there can be a number of parties at fault for the harm you've suffered due to an allergic reaction. It could be possible to file a claim against the doctor who prescribed you the medication, the pharmacist who gave you the incorrect medications, or the manufacturers of the medicine themselves. Experienced lawyers can use their knowledge and experience to understand who was at fault for the injury and harm you suffered as a result of your reaction to a prescribed drug. Call our law firm today to schedule a free consultation with one of our lawyers who can investigate your case to determine who is liable.
The Doctor
In many medical malpractice cases, the party at fault is the doctor who prescribed the medication in the first place. As noted above, doctors have a duty of care to ensure that they check your medical history before prescribing you medication. If they fail to do this due to laziness, tiredness, or negligence, they can be held liable for committing medical malpractice.
It may still be possible to file an injury claim against a doctor even if they were unaware of your allergy at the time they prescribed you the medicine. An experienced lawyer can help you argue that they should have carried out an allergy test prior to prescribing you the medication.
In addition to this, it could be possible to sue a practitioner for your reaction if you believed that the doctor's behavior was negligent. For example, if the practitioner was lazy, rushed the appointment, or didn't listen to what you told them, you may be able to prove that they were negligent.
The Pharmacist
It is possible to make a claim against the pharmacist who gave you the medication. A practitioner may have prescribed you one particular type of medicine in order to prevent you from having an allergic reaction, but when you tried to get this at the pharmacy, the pharmacist picked up the wrong one or didn't take adequate care to ensure that you weren't allergic.
Similarly, if a pharmacist fails to inform you of certain foods or food-based products contained inside the medication, and you are allergic to these particular foods, they can be held liable for your harm. For example, if you are coeliac and you get given medications with wheat or gluten inside, you could make a claim against the pharmacist who failed to inform you.
Pharmaceutical Manufacturers
Manufacturers of drugs are required to take certain precautions to ensure that products do not get contaminated and that medications contain exactly what it says on the packet. Many patients suffer from severe and sensitive allergies that have the potential to cause serious harm or even death. This is why the duty of manufacturers to ensure their safety is extremely important.
In some cases, manufacturers can cut corners on safety by not wearing the correct equipment or gloves, not washing their hands when making different products, or not cleaning the equipment properly. Patients can file a claim against these large manufacturing companies to get the compensation they are owed.
Common Symptoms of Allergic Reactions
Depending on how severe your allergies are, you may suffer a severe reaction that could be life-threatening. When your body has a reaction, it releases a certain chemical that responds to the harmful substance that has entered into your body. If it has to release a lot of this chemical in order to fight off the drugs, the symptoms will be far more severe. Some common side effects of these reactions to medications include:
Dizziness and fainting.
Difficulty when breathing.
Skin irritation, rashes, and hives.
Swelling of the face, tongue, eyes, and lips.
Lowered blood pressure.
Stomach pain, including nausea.
Blood clots.
Diarrhea.
Probably the most serious reaction you can suffer due to an allergy is anaphylactic shock. When this happens, a patient's lungs are unable to function correctly due to their airways being restricted. This can cause a heart attack in some situations which can be life-threatening. If a patient does not seek medical attention quickly, symptoms can worsen, and the side effects can cause death or have long-lasting effects.
Irrespective of whether the side effects that you suffered were serious or not, you may be entitled to receive compensation for the pain you have suffered. Schedule a free consultation with our law firm today to ensure that you get the compensation you deserve and that the at-fault party is held responsible.
We're Florida's top litigation team with over 75 years of combined experience
What Damages Can Lawyers Help Me Claim in St. Petersburg?
For a patient to receive compensation for medication errors, they must prove that they suffered injury or damage, including serious side effects. Once this can be proven, they can file a lawsuit to recover the money they are owed for the harm they've suffered. Some damages that a lawyer in St. Petersburg could help you claim to include:
Medical bills – You can recover costs to cover hospital appointments, transport to and from these appointments, medications that you required to remedy your injuries, and any medications for long-lasting injuries.
Lost wages – When reactions are serious, patients may be left unable to work, often for long periods of time. If you are in this situation, you can file a lawsuit to recover lost wages, including any potential future earnings.
Pain and suffering – Side effects of allergic reactions can often cause far much more than physical pain. If you have suffered any emotional or physical distress because of the reaction, including anxiety or PTSD, you can file a pain and suffering claim to receive compensation for the distress you've suffered.
Wrongful death – Unfortunately, a family member may die due to an allergic reaction. A lawyer can file a wrongful death claim to cover funeral costs and a loss of consortium. This won't make the situation easier however it can help relieve some financial stress for you and your family.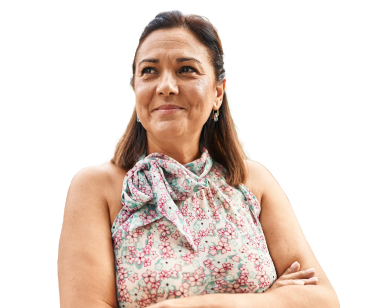 From the initial call to updates on your case status, we are here to get you answers.
How Long Do I Have to File a Lawsuit in St. Petersburg?
As provided under Florida Statute 95.11, you have four years following an allergic reaction to file a lawsuit against the party responsible. However, our law firm recommends that you act fast in these situations, as the quicker you are filing lawsuits, the more time lawyers have to collect evidence and build a strong case on your behalf.
With these drug cases, the parties involved may be building a strong case from the get-go to ensure that they don't have to pay you compensation. Medical malpractice can be difficult, and there are often many lawyers fighting to ensure that doctors or manufacturers of drugs aren't held liable for the harm you've suffered. This is why we recommend you seek legal assistance as soon as possible. It is important that you get the compensation you deserve for the injury you have suffered and that the parties involved are held accountable for their negligence.
Contact The Law Place Today
If your or a family member has suffered side effects due to a bad reaction to prescribed medications, you should seek legal assistance as soon as possible. Finding out who the liable party is in these cases can be tricky, and the process of receiving compensation or going to trial can be stressful. Having legal assistance can make the process of being compensated for your injury much easier and will increase your chances of getting the money you are owed.
Here at The Law Place, our attorneys are experienced in managing cases involving medical malpractice can advise you on which party you should file a claim against. Once they can decipher who was at fault for your injury, they will use the evidence available to build a strong claim on your behalf. We offer a free case evaluation where you can speak with our lawyers with no strings attached. Our main goal is to ensure that you get justice for your medical malpractice injury and that the liable party is held responsible.
Contact us today at (941) 444-4444 to schedule a free case evaluation with an attorney from our firm. Our phone lines are always open.