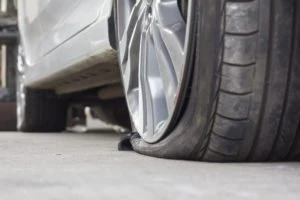 A tire blowout on a truck can result in a very serious auto accident. Large trucks can cause serious injuries and even fatalities when they crash because of tire blowouts.
If you or a loved one has suffered injuries in a St. Petersburg truck accident, you should contact our law firm today for a free consultation. Our truck accident attorneys will be able to help you win the compensation you deserve. Our main office is open 24 hours a day, 7 days a week, to listen to your call.
To schedule a free consultation with an experienced truck accident attorney, contact us today.
What Are the Common Injuries Suffered in Truck Accidents in St. Petersburg, FL?
Truck accidents can leave victims suffering very severe injuries. The St. Petersburg truck accident lawyers at our firm have helped countless clients file a claim for compensation so that they can win the justice that they deserve. If you have been injured because of the negligence of a trucking company or truck driver, you are eligible to make a claim. Some of the most common injuries suffered in Florida truck accidents are:
Traumatic brain injury.
Spinal cord injury.
Neck injury.
Fractures and broken bones.
Burns, cuts, and bruises.
Our team of dedicated attorneys fight and win for Floridians.
What Are the Most Common Causes of Tire Blowout in Florida?
Tire blowouts are one of the most common causes of truck accidents in St. Petersburg, FL. A reason for this is because Florida's scorching heat greatly impacts tires. The heat in this state can cause defective tires as heated tires will get worn down incredibly quickly.
Many truck drivers are unaware of the dangers and threat of tire blowouts. This is concerning considering how likely it is for a tire blowout to occur on our roads. This means that many truck drivers fail to regularly get their tires checked. Sometimes, the truck driver cannot be held at fault. It is not uncommon for trucking companies to fail to check the condition of the tires on their trucks.
A tire blowout is also more likely to occur and cause a truck accident because of wear and tear on the threading, poor road conditions, low or high tire pressure, and so much more. We would strongly recommend that you check your tires regularly, as a high-speed passenger vehicle or truck accident caused by a tire blowout can be deadly.
Who Is to Blame in a Tire Blowout Truck Accident?
Assigning liability following a truck accident in St. Petersburg is quite complex and not an easy process. This is because a tire blowout is complex. Many parties could have played a part in the causation of the blowout. This is why after suffering an accident, you may want to seek the legal advice of an experienced Florida personal injury attorney. An attorney can help you determine who was at fault for your accident injury.
A truck accident attorney at our law firm will gather all of the necessary evidence to help them determine who was at fault. It could be the trucking company, it could be the truck driver, it could be the tire manufacturer, or it could be a combination of all three. No matter who was at fault, if you have been injured, you are entitled to compensation, and a truck accident lawyer at The Law Place will ensure that you do.
We're Florida's top litigation team with over 75 years of combined experience
What Is Negligence in a Truck Accident?
Negligence is outlined under Florida Statute 768.81. The law states that all road users have a duty of care to everyone else around them. If a truck driver breaches this duty of care, they can be held negligent. The law surrounding negligence is quite complicated, so we urge that you contact a personal injury lawyer if you have any questions. A personal injury attorney will be able to guide you through everything you need to know.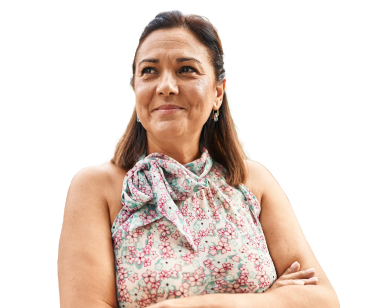 From the initial call to updates on your case status, we are here to get you answers.
How Is Liability Assigned in a Blowout Tire Truck Accident in Florida?
It is difficult to assign liability in truck accidents caused by blown-out tires because of how many parties could be responsible. There are so many parties that could be held liable, including commercial companies and governmental entities. For example, liability could be placed with:
The truck driver.
The government department/ entity is responsible for maintaining road surfaces and signs.
The maintenance team of the truck.
The trucking company itself.
The tire manufacturer.
The truck's mechanics.
A third-party driver.
Our attorneys will be able to help you establish who is liable in your truck accident case. An attorney will investigate your case alongside the investigations of the police to ensure that all details are thoroughly covered and picked up on. It is wise to have an independent investigation into your case so that you have got someone you can trust and rely on. We strongly recommend that you hire an attorney if you wish to receive the maximum amount of compensation that you are entitled to.
What Damages Can Truck Accident Lawyers Help Me Win?
Our truck accident attorneys have helped their clients win a wide range of damages following their accidents. Some of the damages that we frequently successfully help our clients achieve include:
Medical bills – These can cover any past, present, or future medical bills that you have to face. They can also cover any additional medical expenses related to your injury, such as travel to and from appointments.
Lost wages – If your injury has stopped you from working, a lawyer can help you receive a payout from your insurance company to cover any wages lost.
Reduced earning capacity – If your injury has prevented you from working in the same capacity as you used to, you can be compensated for this. For example, perhaps you are unable to complete manual labor anymore, or you have been forced to reduce your hours.
Property damage – If your vehicle has been damaged in the truck accident, you will be able to recover the costs to repair or to replace your vehicle, depending on the severity of the damage.
Pain and suffering – You can receive compensation for your emotional distress. This is often difficult to calculate, so we would advise that you contact a Florida truck accident lawyer about this.
Wrongful death – If you have sadly lost a loved one in an accident caused by a tire blowout, a truck accident lawyer will be able to help you receive some kind of compensation to help with funeral arrangements and much more.
What Can Personal Injury Lawyers Do for Me?
If you or a loved one has been injured in a truck accident, a truck accident attorney at our firm may be able to help you out massively. If you contact us to schedule a free consultation, we will be able to briefly examine your case, explain to you the whole process, and advise you honestly and unbiasedly with your best legal options moving forward.
After this initial consultation, it is your choice whether you decide to hire a truck accident attorney or not. You are well within your legal right to represent yourself and try and win your compensation alone.
If you do decide you want the representation and help of one of our lawyers, we will discuss your case as a team. At The Law Place, we are unique in that we work as a team to ensure that our clients benefit from all of our knowledge and previous experience. Next, we will assign you an attorney who will be in charge of building and creating a strong case to hand to your insurance company. For more information on what an attorney can do for you, call us today.
How Should I Deal With Insurance Companies Following My Florida Truck Accident?
Before you begin dealing with your insurance company, you need to remember that they are a big business. Their main priority is making a profit, and therefore, they will try and do all they can to avoid awarding you compensation. If they do payout, they'll try and get you to agree to the lowest possible settlement. You must therefore be very mindful when talking to companies.
It is your duty to report your accident to your insurance company. This will more than likely be outlined in your policy. When reporting, you should only state the facts, and you must not admit fault. If you are worried about reporting your accident to your insurance company, a lawyer at our firm can help you out. We can advise you exactly what you need to say and what not to say.
How Much Does a Truck Accident Attorney Cost?
A lot of people are very hesitant about seeking professional help from an attorney for their injury claim. There is a misconception that hiring an attorney is very expensive. This is not the case at all. At The Law Place, we work on a contingency basis. This means that if you seek our help, you do not need to pay us a cent upfront. All of our fees will be deducted from the final settlement that we can achieve for you.
This is brilliant news for you because it means that if we are unsuccessful, you don't pay us anything. This is why hiring an attorney for an injury claim is very attainable and easy to do. You will never have to face a surprise bill.
Our contingency work, like the contingency work of all law firms in the state, is monitored by the Florida State Bar Association. We abide by all of their rules and regulations closely. So you can trust that your case will be handled in very safe and professional hands.
Do I Need to Act Quickly?
If you have suffered injuries as the result of a truck driver's negligence or because of a tire blowout, you must act quickly! Florida's statutes of limitations only allow injury victims four years to file a claim for their injury following their accident. This law is outlined clearly under Florida Statute 95.11.
Not only this, but if you have tragically suffered the loss of a loved one and you are planning on filing a claim for wrongful death, the law states that you only have two years to do so. This may seem like plenty of time, but you will be surprised at just how quickly time can fly. Once these years have passed, your case will be barred, and you will be unable to make a claim.
This is why we strongly advise that you call a lawyer as soon as possible following your truck accident. The sooner you begin the process of making a claim, the greater the chance you have of receiving the compensation you truly deserve.
Contact The Law Place Today!
If you or a loved one has been injured in a tire blowout truck accident in St. Petersburg, it is well worth contacting our team today for a free case evaluation! You should not have to suffer because of the negligence of a truck driver or trucking company. We can help you win the justice that you deserve!
At our firm, we have a team of attorneys with over 75 years of combined experience. We are highly experienced and knowledgeable. We have helped countless clients in the same position as you receive a huge payout for their injuries.
We are available 24 hours a day, 7 days a week, to take your call. Phone us today.