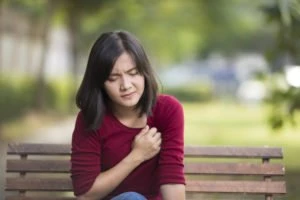 An Inferior Vena Cava (IVC) Filter is a medical apparatus used to prevent blood clots from forming in the legs, which could then reach the heart or lungs. Those at risk of deep vein thrombosis are likely to be familiar with IVC filters and their risks. But actually, deciding whether or not to have an IVC filter implanted can be a tricky choice to make. You and your doctor will work together to make this decision, and if you do go ahead, then you will be putting an immense amount of trust in the device and medical professionals.
Contact The Law Place today if you or a family member have suffered because of a defective medical device, such as an IVC filter. We are able to offer you a free case review with a dedicated personal injury lawyer from our law firm, here you will have the chance to ask any questions you may have and learn whether or not your case could succeed in court. Call our office in Florida today using our toll-free phone number, (941) 444-4444. Phone lines are open 24/7!
What Is an Inferior Vena Cava Filter?
IVC filters are small medical devices inserted into a vein to prevent a blood clot from forming and becoming life-threatening. The inferior vena cava is the large vein located in your abdomen. This vein transports blood from your legs to your heart. If you are at risk of deep vein thrombosis (DVT), then there is an increased risk of blood clots reaching your heart or lungs. This could cause a pulmonary embolism, which can become fatal if not treated.
Most people at risk of blood clots will first be treated with blood thinners. However, those with DVT do not respond well to blood thinners, so they may be offered an IVC filter as an alternative. This medical device is only temporary, so if left too long, then the risk of complications increases.
Retrievable IVC filters are small filtering devices that can prevent an array of serious complications related to blood clots from occurring in a simple, minimally invasive procedure. Despite its strengths, the Food and Drug Administration (FDA) received over 1,000 reports claiming individuals had sustained a serious injury because of their defective IVC filter or in its removal. As a result, the FDA released a statement in 2015 explaining all of the potential risks and how to prevent a serious injury from occurring.
Our team of dedicated attorneys fight and win for Floridians.
What Is the History Surrounding IVC Filter Lawsuits?
IVC filters were first distributed in 1979, but between the years 2005 and 2015, the FDA carried out six major recalls of IVC filters across America. These recalls were because of a significant increase in injuries and fatalities associated with defective IVC filters. The FDA released an IVC filter safety communication in 2004 and 2014 because of these issues and advised those who had to have an IVC filter fitted to have it removed after four to six weeks of use.
Multiple IVC filter manufacturers, such as C.R Bard, have been sued in individual and class action lawsuits. By the year 2018, there had been more than 8,000 lawsuits filed against Cook Medical and C.R Bard because of defects with their IVC filters. The models named include:
Bard G2 Express Filter.
Bard G2 Filter.
Bard Recovery Filter.
An IVC filter attorney from our office will be able to explain these lawsuits in more detail and determine whether or not your own case could hold up in court. Contact our law firm today to schedule your own free consultation.
What Risks Do IVC Filters Possess?
C.R Bard IVC filters and Cook Medical Devices have been reported to fall victim to a number of complications. These include:
Device migration to other parts of the body, causing damage or perforation to the organs or vein the device has migrated to.
Punctures in IVC filters can put the patient at an immense amount of risk.
A filter fracture can cause a severe IVC filter injury to the patient's organs.
Being unable to remove the IVC filter without putting the patient at life-threatening risk.
IVC filters have also been linked with causing very specific issues, including:
Pulmonary embolism.
Hole in the heart.
Fainting.
Abnormal heart rhythms.
Heart palpitations.
Strokes.
Doctors were advised by the FDA to remove retrievable blood clot filters as quickly as possible, once they have been implanted and proven successful, in order to reduce the likelihood of these associated issues occurring.
We're Florida's top litigation team with over 75 years of combined experience
Claimable Damages Following a Defective IVC Filter Lawsuit
IVC filters can cause a range of physical, mental, and financial suffering. This can lead to you being owed compensation. Potential damages include:
Medical expenses – If your IVC filter has malfunctioned or there were complications with its removal, then it is likely to be facing some medical bills. These medical costs can be included in your settlement. If you require treatment in the future, then any projected costs can also be included.
Pain and suffering – Pain and suffering is a form of non-economic damages that aims to compensate for any mental and physical suffering, as well as any loss of enjoyment in life. However, this is hard to prove and translate into an appropriate settlement amount, so it is best to have a personal injury lawyer on your side.
Lost wages -If you have had to have time off from work because of your IVC filter, then you could receive compensation to account for this lost income. Additionally, if you have had to stop working or transfer to a less demanding role, then you could also claim for a loss of earning potential.
Wrongful death – If you have sadly lost a loved one because of defective IVC filters, you may be eligible to file a wrongful death Florida Statute 768.21 makes this possible, and your settlement should cover funeral costs, remaining medical costs, loss of inheritance, and loss of consortium.
If you have reason to believe you could be owed any of these damages following issues with a defective IVC filter, then do not hesitate to get in contact with us and organize a free consultation with our team.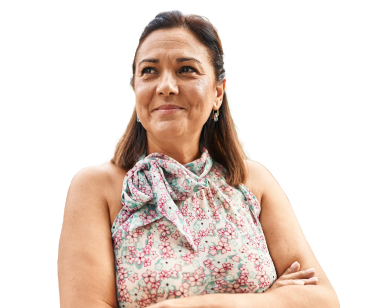 From the initial call to updates on your case status, we are here to get you answers.
Your IVC Filter Has a Time Limit!
If you or a loved one have been injured because of a blood clot filter, then it is vital you act quickly and hire an experienced attorney to get started on your IVC filter lawsuit. There is a time limit on your case, as per Florida Statute 95.11, which explains that you will have four years from the date of your injury to file a lawsuit, or else it will not be accepted by the court. In other words, if four years pass, then you will be unable to receive any compensation for your injuries. Similarly, regarding wrongful death lawsuits, you will have two years from the date of passing if you have unfortunately lost a loved one because of a defective blood clot filter.
Due to the strict time limitations surrounding IVC filter lawsuits, it is best to hire an attorney from The Law Place as soon as possible. We will be able to ensure each deadline is met and you have the best chance of receiving the compensation you deserve.
But What About the Cost?
Each of the attorneys at The Law Place works on what is known as a contingency basis. A contingency basis simply means that all of the necessary legal fees you owe will be deducted from your final settlement. In the very unlikely case your claim fails in court, then you will not have to pay our team anything. This is commonly otherwise referred to as a no-win-no-fee guarantee! Our lawyers will be absolutely upfront with you regarding their fees so you can feel comfortable knowing there will be no hidden fees. All of this work done by our attorneys is then monitored by The State Bar Association.
Phone our Florida office today to organize a free consultation with our lawyers whereby we can answer any questions you may have surrounding our legal fees.
Contact Our Lawyers at The Law Place Today!
If you have sustained an injury associated with a defective IVC filter in the St. Petersburg area, then contact our office today. Here at The Law Place, our IVC filter lawyers have an impressive 75 years of combined experience in dealing with cases similar to your own, so we are more than ready to get started getting you the justice you deserve. We can understand how difficult this situation may be for you, but we are here to take on all of the unnecessary and avoidable legal stress so you can focus solely on your recovery.
Contact us today to schedule a free case review whereby we can evaluate your case, and you can learn more about what we could potentially do for you! Call us using our toll-free phone number, (941) 444-4444. Our phone lines are open 24 hours, 7 days a week, for your convenience!