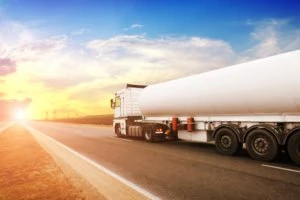 All across the United States of America, especially within Florida, industries are booming. The delivery industry, construction industry, and fuel industry have had dramatic rises in demand. However, this does mean that in places such as St. Petersburg, larger trucks, such as fuel trucks, are becoming much more common on the roads.
Accidents involving larger trucks can be catastrophic, as accidents that involve trucks, due to their size and weight, have a much higher chance of causing life-threatening and long-lasting injuries. Statistically, large trucks, delivery trucks, and fuel trucks are responsible for around 3% of all motorist accidents across America. Even more terrifying is that 12% of all fatalities are caused by truck accidents, as seen in reports by the Florida Department of Highway Safety and Motor Vehicles (FHSMV).
If you have been unlucky enough to be involved in a truck accident, and believe that it wasn't your fault or have sustained injuries because of it, then you may be liable for compensation. Filing an insurance claim can be very difficult, especially if you've never done it before. Having a capable accident lawyer helping you will make the whole process much easier. The Law Place has over 75-years of combined experience and offers a free consultation and case evaluation with an experienced truck accident lawyer.
So call us today at (941) 444-4444.
What Are the Most Common Causes of Fuel Truck Accidents in St. Petersburg, FL?
Unfortunately, truck accidents aren't uncommon in St. Petersburg, FL. In fact, they can happen all too often. However, in these cases, there are many factors to look at when deciding who is to blame. Most accident lawyers might just pin the blame on the driver, but we at The Law Place don't like to do that. There are many potential causes when it comes to truck accidents.
The most common causes for fuel truck accidents that we see at The Law Place are listed below:
Truck driver fatigue– Driving whilst tired has been scientifically proven to be almost as bad as driving under the influence of alcohol. It makes your reactions slower, your attention span shorter, and overall is very dangerous. In most cases, driver fatigue is the driver's fault. However, large companies such as Amazon, FedEx, and DHL offering next-day services, drivers are pushed to work more, creating dangerous situations for everyone on the road. This is classed as corporate negligence.
Overloaded cargo – Most large trucks carry cargo. This cargo can become very dangerous debris if it isn't loaded and strapped down properly onto the truck, as hitting debris at speed has the potential to create really dangerous car accidents. Fuel trucks, however, don't carry cargo. If the fuel truck hasn't been closed off properly or has been overloaded with fuel, spillages can occur, creating slippy driving conditions for other drivers, potentially causing an accident.
Trucking company negligence – Trucking company negligence can result in catastrophic truck accidents, potentially leaving people with life-altering injuries. An example of negligence from trucking companies might be prioritizing profit over the maintenance of their trucks to save money. If the truck itself malfunctions while on the road, it can potentially cause an accident, which would be the companies fault.
Negligenttruck drivers – Drivers can also be negligent to the traffic laws and drive over the speed limit, get distracted by a phone, or ignore the laws on how long a driver can be on the road without sleep. All of these negligent actions can result in a truck accident.
Driving under the influence –Driving under the influence is always dangerous, but when you're a fuel truck driver who is carrying a large amount of a heavy, flammable substance, then it becomes even more dangerous. Driving under the influence causes vision impairment, slower reaction times, and an overall lack of care on the road.
If you are reading this and believe that you were in a truck accident that may have been caused by any of the reasons listed, then you may be liable to file for compensation. Compensation can cover the costs of medical bills, lost wages, and physical damages to your property, e.g., your vehicle. No one should have to suffer because of the actions of a negligent driver or trucking company, so don't hesitate to call The Law Place today and schedule a free consultation.
Our team of dedicated attorneys fight and win for Floridians.
Common Examples of Personal Injury Resulting From Truck Accidents in St. Petersburg, FL.
A truck accident can result in some of the most severe injuries that you can sustain on the roads of Florida. The size and weight of these fuel trucks can leave you with life-altering or even life-threatening injuries. Some of the most common injuries that our truck accident lawyers see the most are listed below:
Spinal cord and neck injuries – Any injury that involves the neck and back can be severe. In a lot of cases, when a truck accident results in an injury to your back, you could be affected for the rest of your life, as it can cause mobility issues, and in the worst-case scenario, you could be fully paralyzed.
Superficial wounds – Injuries to the skin, including burns, cuts, abrasions, bruises, and lacerations.
Head injuries – Taking damage to your head can result in serious injuries to the brain.
Broken bones or fractured bones – A broken bone can affect your life for months, and in some cases, you may not be able to work throughout that time.
Disfigurement and scarring – Superficial injuries like these can easily affect you just as badly. Having scars and disfigurements can be traumatic and leave you less confident than you were before the accident. If you feel like you are struggling to enjoy life to the same capacity due to these types of injuries, claiming compensation for pain and suffering might be a possibility
Amputation or dismemberment – Due to the size of fuel trucks, their sheer weight can easily amputate a limb from your body. These injuries are not to be taken lightly and will affect the rest of your life.
Internal bleeding or organ damage – Internal injuries can take up to 14-days to reveal themselves. Although after the accident you may feel un-injured, you have to remind yourself to get checked out by a health professional to double-check, as an internal injury that goes unchecked can result in even worse consequences.
If you or a loved one feel as though you have been in a truck accident with any type of truck that wasn't your fault and want to claim compensation for the injuries listed above, or for other reasons such as lost wages, wrongful death, and property damage, then don't hesitate to contact a truck accident lawyer from The Law Place.
We're here to serve you. Our phones are open 24 hours a day.
What Damages a St. Petersburg Truck Accident Attorney Help Me Claim?
As mentioned previously, when it comes to a truck accident, there are many different factors to consider when it comes to both liability and what you can claim. The trucking company insurance team will also likely try and belittle your claim and pay out the minimum amount of compensation possible. That's why having a truck accident personal injury lawyer who won't fall prey to these tricks is so beneficial.
The personal injury lawyers at The Law Place know the Florida law system like the back of their hand and can help you claim the following:
Medical bills – Sustaining injuries due to a fuel truck accident will likely result in huge medical bills. Our lawyers will check your medical records and ensure that you are reimbursed for these bills through compensation.
Loss of wages – Many of the injuries that we have listed previously will result in time off work. Even if you only have a broken arm, you may not be able to work for months. We will work on getting you compensation for not only the lost wages up until now but also for the projected amount of time that you can't work for.
Wrongful death – No one wants to think about a loved one dying. However, in some cases, it does happen, especially if you have been involved in a truck accident. Although it won't help to bring them back, you deserve compensation for the funeral costs and other expenses.
Pain and suffering – If you feel that the capacity that you enjoy life has been reduced since the truck accident, then you may be entitled to claim pain and suffering damages for the mental trauma you've experienced.
We understand at The Law Place that you most likely don't want to have to deal with court fees, medical bills, and claiming compensation back for your losses after your accident. We intend to take that stress away by dealing with all the specifics for you!
We're Florida's top litigation team with over 75 years of combined experience
Contact The Law Place Today!
A truck accident can ruin lives, not only for a short period of time but potentially for the rest of your life. You can sustain serious injuries, lose loved ones, and be in bits financially due to the bills. No one should have to go through this fate alone. The lawyers at The Law Place offer a second-to-none attorney-client relationship and will work day and night to help you get the compensation you deserve.
Our phone lines are open 24 hours a day, seven days a week. Call us today at (941) 444-4444.