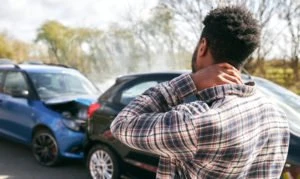 Victims of whiplash understand better than anyone the overwhelming impact that this injury can have on daily life and health. In fact, conditions that affect the head, neck, and spine are known for being some of the most debilitating, painful, and serious injuries for those who suffer them.
If you've suffered whiplash from a motor vehicle accident, a sports accident, or from an unsafe premise in St. Petersburg, get in touch with The Law Place today. We make sure that you don't have to suffer as a result of someone else's negligence and help you to protect your future by winning the right level of compensation for your case.
We're a Florida Law firm of experienced car accident lawyers with over 70 years of experience. We can help you to pursue compensation for medical expenses, lost wages, pain, and suffering and more, whilst making sure the person liable for your accident is held legally accountable.
Call today for your free consultation on (941) 444-4444.
Common Causes of Whiplash Injuries
The most common causes of whiplash injuries in St. Petersburg, Florida, include:
Traffic accidents – Traffic accidents are usually the most common cause of whiplash injuries, particularly rear-end car accidents. These can happen if the driver behind you does not brake in time to avoid hitting you, if they are driving too close to your vehicle, or if they are speeding.
Sports accidents – Being pushed or tackled by another individual whilst playing sports can lead to whiplash, head and neck strain. This usually happens in particularly high-impact sports, but this injury can happen to any unlucky sports player.
Cycling accidents – Similarly to traffic accidents, cyclists are at risk of being rear-ended or thrown from their bikes, which can be particularly deadly if they are not wearing a helmet.
Blows to the head – Falling debris from a building site or something becoming dislodged from a wall at a public or private property can strike the head and neck, which can cause severe whiplash.
Our team of dedicated attorneys fight and win for Floridians.
Symptoms of Whiplash
Many people do not understand that whiplash is a serious injury. It is often incorrectly thought to be a minor condition. However, the symptoms can be severe and can lead to a substantially lowered quality of life for those who suffer this type of injury.
Common signs of whiplash include:
Headaches.
Decreased ability to move the neck or back.
Ringing in the ears.
Head, neck, and back pain.
Dizziness.
Fatigue.
Decreased concentration.
Decreased mobility.
Compensation for a Whiplash Car Accident
Although not all whiplash injuries are caused on the road, the majority do occur as a result of rear-end collisions and other types of traffic accidents. If you've suffered from whiplash as a result of this type of incident, there are a number of options available to you in terms of pursuing compensation for your injuries. A qualified whiplash personal injury lawyer will be able to discuss all of your options with you and help you to make the best choice for your circumstance.
Your Own Personal Injury Protection Insurance
Florida is a no-fault state. This means that if you receive a whiplash injury from a car accident, you'll be able to claim some compensation through your own Personal Injury Protection (PIP) cover regardless of whether or not you were to blame for the accident.
According to Florida Statute 627.736, every driver in St. Petersburg and the wider State of Florida needs to have a minimum insurance PIP cover of $10,000. If you are injured on the road, this will cover:
80% of medical expenses for serious injuries.
Up to $2,500 of medical bills for less severe injuries.
60% of lost wages or loss of potential income.
Funeral expenses and death benefits for a wrongful death case.
Non-economic benefits for pain and suffering caused.
Filing a Personal Injury Claim or Lawsuit
If your expenses are not covered by your insurance, you can claim against the at-fault driver or pursue a personal injury negligence lawsuit against them. Alternatively, if your accident did not take place on the road but on an unsafe premise, you can file a premises liability lawsuit.
If you file a claim, your injury lawyer will be trying to achieve an out-of-court settlement with the liable party via negotiation. An unbiased mediator can sometimes be used in order to achieve a mutually agreeable settlement amount.
You also have the option of taking the at-fault individual to court by filing a lawsuit against them. Whilst all personal injury cases are different. It is likely that any compensation awarded in a court case will be higher than what can be achieved by settling out-of-court. However, in general, this is a much more expensive and time-consuming process.
According to Florida Statute 95.11, the Statute of Limitations for personal injury cases is 4 years from the date of the accident. So, you'll need to pursue a lawsuit within this time in order to have a chance of receiving compensation.
We're Florida's top litigation team with over 75 years of combined experience
Key Areas for Car Accident Injuries
Duty of care, negligence, and liability are three key areas of injury law. Whilst a lawyer or legal team will navigate this field for you, it helps to have a basic understanding of what these terms mean and how they may affect your case outcome.
Duty of Care
Firstly, it will need to be proved that the person responsible for your accident owed you a duty of care. Under Florida law, by getting into a car and driving on a Florida highway, all drivers have a duty of care to their passengers, pedestrians, and other motorists on the road. This means that when on the road, you will need to:
Driver safely and sensibly.
Obey all traffic laws.
Drive by the speed limits.
Leave a safe distance between yourself and other vehicles.
Ensure your vehicle is well maintained and functioning.
Take weather conditions into account and adjust your driving accordingly.
Use headlights appropriately.
Negligence
When a driver breaches this duty of care, either through direct action or by failing to act, they are guilty of negligence. If you have suffered a whiplash injury from a traffic accident, it is likely that this occurred through someone else's negligence.
In order to receive compensation through a claim or lawsuit, a personal injury attorney will need to prove that:
The driver was in a position or circumstance where they owed you a duty of care.
The driver neglected this duty of care.
Your whiplash injury was caused by this lapse in the duty of care.
Liability
Once it has been established that negligence occurred, a personal injury attorney will look to find which individual or individuals can be held liable for your accident. In a whiplash car accident, there are a number of people who could be held liable to pay for damages, including:
Other drivers.
Pedestrians.
Vehicle passengers.
Travel companies, including bus companies.
The city of St. Petersburg. For example, if you were hit by a city bus, the city could be held partially liable.
It is also possible for whiplash victims to share some liability for their own accidents. For example, they may have been rear-ended by another driver. However, they could have been driving unsafely or disobeying traffic laws which contributed to the cause or the seriousness of the incident. In this case, Florida's Comparative Negligence law ensures that damages are awarded proportionately based on each individual's share of fault. You can still receive compensation if you are less than 50% liable for the accident. Call today to find out more.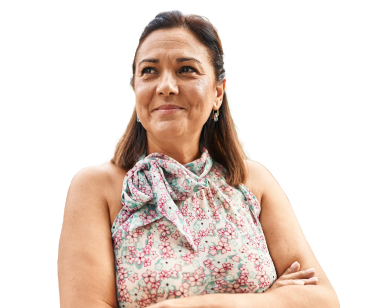 From the initial call to updates on your case status, we are here to get you answers.
Gathering Evidence for a Whiplash Personal Injury Case
You should start collecting evidence as soon as possible if you become injured, even if you don't plan to make a claim. This will help if you decide later on that you would like to pursue compensation. You should gather as much evidence as possible, including:
Written notes – It's a good idea to take as many written notes about everything you remember from the accident. Your memories will fade over time, and you may struggle to recall what happened if you were in shock or were sedated following the incident.
Photographs – Take as many photographs of the scene of the auto accident as possible if it is safe and you are able to do so. Make sure to include any damage to your motor vehicle as well as photographs of how your injuries progress over time.
Medical bills – It's important to keep an accurate record of any medical costs, including ambulance travel, surgery fees, medication, rehabilitation, and more. This will help your claim and help you to receive compensation.
How Can a St. Petersburg Personal Injury Lawyer Help?
You should get into contact with a St. Petersburg personal injury lawyer as soon as possible after you've become injured. This will allow them to start building a case in your favor – the earlier, the better. Your injury lawyer will be able to help by:
Talking to your insurance company – Insurance companies can be difficult to deal with. They are usually trying to reduce the amount of compensation you are eligible for, and there is always lots of paperwork that come with insurance claims. Personal injury lawyers will be able to handle all communications with your insurance company to help make sure you qualify for the right level of compensation.
Representing you in court – Litigation is a specialized skill that not all lawyers are trained in. The right legal professional from a personal injury law firm will be able to navigate the court process, representing you to achieve compensation and also defending you if you face any liability yourself.
Providing legal advice – Personal injury law is complex. There are several pitfalls you could fall into that will jeopardize your chance of winning the right level of compensation for your case. An injury lawyer will be able to provide sound legal advice and help you understand any options that may be available to you.
Contact The Law Place – St. Petersburg Personal Injury Attorneys
If you've suffered whiplash through a traffic accident caused by someone else's negligence in St. Petersburg, you may not know where to turn in order to recover your medical costs and improve your quality of life. However, here at The Law Place, we can help.
We're a dedicated law firm experienced in winning compensation for personal injury claims just like yours all over the State of Florida. We provide sound legal advice, help you to choose the right path for you, and support you through the process of pursuing compensation.
We have a number of practice areas in the field of accident and injury, including medical malpractice, property liability, traffic accidents, boating accidents, and more. With over 70 years of experience in our field, we are committed to offering the highest level of service to every one of our clients in St. Petersburg and further afield.
Call today for a free consultation with one of our qualified personal injury lawyers on (941) 444-4444.