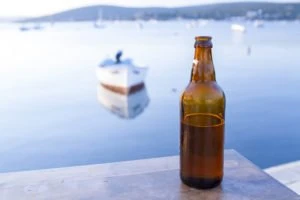 Recreational boating is a very popular pastime for both residents and tourists in Florida, and thousands of people take to the water on boats, sailboats, yachts, speed boats, jet skis, and more every year. Unfortunately, with this comes boating accidents, which can result in serious injuries or even fatalities, and the risk of boating accidents increases rapidly if the people operating the boat are drinking alcohol or consuming drugs.
Because of this, the State of Florida views boating under the influence (BUI) as a crime that is just as serious as driving under the influence. Just like with DUIs, drinking and boating isn't a crime, but operating a boat when you have drunk enough alcohol to impair your faculties and/or put your BAC is over 0.08% is a crime, which brings severe penalties with it if you're successfully convicted.
If you have been charged with boating under the influence, then you could be facing serious and long-term consequences, especially if the charge is a felony. Fortunately for you, our St. Petersburg criminal defense attorneys at The Law Place are here to help. With extensive knowledge and experience, working alongside our lawyers will give you the best chance at receiving the lightest result possible, whether that's getting the charges dismissed or reduced, securing an acquittal, or ensuring you receive the most lenient penalties. Our skilled attorneys will be able to build a strong defense and will fight tirelessly on your behalf, so don't hesitate! Contact The Law Place today to schedule a free consultation.
Call us now at (941) 444-4444!
What Is Boating Under the Influence in St. Petersburg, FL?
The State of Florida treats boating under the influence almost exactly like it does driving a vehicle while under the influence of alcohol or drugs.
The laws surrounding boating under the influence can be found in Florida Statute 327.35. It's stated in this statute that anyone who is operating a vessel while under the influence of alcohol or drugs can be charged with a BUI. Listed below are the circumstances that would mean you have breached this statute:
If you have a breath or blood alcohol level (BAC) of 0.08% or above.

If alcohol or drug consumption has led to your faculties being impaired. In order to determine this, law enforcement officers may ask you to complete field sobriety tests.
Florida law defines the word vessel to mean any vehicle that can transport people on the water. This includes airboats, jet skis, barges, and boats. The only exception is seaplanes.
If you've been charged with boating under the influence in St. Petersburg, then you should consider hiring a local criminal defense attorney to ensure you receive the best outcome possible.
When Would a BUI Charge Become a Felony Charge?
A misdemeanor is a less severe criminal offense, which is typically punishable by less than 12 months in jail. However, more grievous crimes are considered to be felonies, which carry harsher penalties. Most first or second BUI charges are misdemeanors, but this is not a guarantee. You may face a felony BUI charge under the following circumstances:
You've already been charged with past BUI or DUI offenses.

The result of your breathalyzer or blood test showed an excessively high alcohol content.

The accident involved a minor.

The accident resulted in property damage.

The accident resulted in serious bodily injury to another person.

The accident resulted in the death of another person. This would change the BUI to a manslaughter charge.
If any of the above circumstances relate to your situation, then it's imperative that you hire a criminal defense attorney. By working with a reputable law firm whose lawyers have plenty of experience in fighting BUI cases, you will be giving yourself the best chance at beating your charges.
Our criminal defense team at The Law Place has defended numerous cases similar to yours. But if you're not convinced, we encourage you to contact us today and ask for our client testimonies, so we can prove how committed we are to every client that we help! To receive valuable legal advice, schedule a free consultation today with one of our skilled criminal defense lawyers.
What Penalties Will I Face for Felony BUI in St. Petersburg, FL?
If you end up convicted of felony BUI, then you will be sentenced. As with all convictions and sentences, the sentence you receive would depend completely on the specific circumstances that surround your case. Felony charges typically result in more severe penalties.
Florida Statutes 775.082, 775.083, and 775.084 outline the maximum penalties that you are likely to receive for a felony charge. These penalties are listed below:
Third-degree felony

– You could be sentenced to a fine of up to $5,000 and a maximum jail sentence of five years.

Second-degree felony

– You'll be facing a maximum fine of $10,000 and a jail sentence of up to 15 years.

First-degree felony

– You risk being sentenced to a fine of up to $10,000 and 30 years of jail time.
These penalties seem very severe, and you'll likely feel quite daunted by them. Luckily, our St. Petersburg criminal defense attorneys are here to help you. If you're facing a felony BUI charge, then you should contact The Law Place. Our team of BUI defense lawyers will thoroughly investigate your case and build a solid and strong defense on your behalf. To limit your chances of a conviction, and to ensure you get the best outcome possible, call us today and schedule a free, no-obligation consultation!
What Can a St. Petersburg Criminal Defense Attorney Do for Me?
When you're facing a boating under the influence charge, you may be feeling worried and confused by the complex Florida legal system and the penalties you could face. If this is the case for you, then it's crucial that you contact a criminal defense attorney today. Our lawyers at The Law Place are ready to support and guide you every step of the way, ensure that you understand the legal process, and take on the bulk of the work so that you don't have to experience any more stress. Below are just some of the many ways that our St. Petersburg BUI defense lawyers can help you:
We will rigorously investigate your case by reviewing police reports, interviewing eyewitnesses, and considering all other relevant official documents.

Research all relevant case statutes and

precedents

.

Complete and submit any required legal documents on your behalf to ensure you don't miss a deadline.

Build an aggressive and solid defense.

Represent you and fight for your rights in court.

Negotiate with the prosecution.

Ensure you receive the best possible result, whether that's an acquittal, reduced or dismissed charges, or a lenient sentence.
Everyone is entitled to represent themselves in court in the State of Florida. However, this is not advised. The legal system is complicated, and it would be impossible for you to be able to learn the ins and outs in such a short amount of time. Don't risk disadvantaging yourself in court. Phone The Law Place now.
What Are Some Defenses That Can Be Used Against a BUI Charge in Florida?
It's not always easy to beat a St. Petersburg BUI charge, which is why you'll need the help of a skilled and highly qualified criminal defense attorney. The lawyers at our law firm have worked on many BUI cases similar to ours, meaning that they're familiar with the common approaches that prosecutors will take and will know how to combat their arguments. They will also have the knowledge required to discredit the evidence they attempt to bring against you.
Every case is different, which means that every defense must be tailored to the specific circumstances. By hiring an attorney who can build a strong defense and professionally represent you in court, you'll be increasing your chances of a successful trial.
Some of the defenses that the attorneys at The Law Place have frequently and successfully used in BUI cases include the following:
The legality of the stop

– Law enforcement officials must have

probable cause

to believe that a boat is violating a regulation or have reasonable suspicion that the boat operator is committing an infraction before they can lawfully stop a vessel. If your lawyer is able to prove that the officer didn't have probable cause to stop and search your vessel, then the evidence that was obtained may be suppressed or dismissed, meaning that the prosecution will have to drop the charge.

The breath-alcohol level

– It's not uncommon for breathalyzer machines to show inaccurate and inconsistent results, and a skilled attorney may be able to argue that your results were wrong. If the officer who administered the test didn't meet the standards when administering the test or didn't take proper care of the machine, then the results may be thrown out.

Field sobriety tests

– Law enforcement officers have specific guidelines when they issue field sobriety tests. This means that your lawyers may be able to challenge the results of the tests, even if the officer is qualified to conduct the tests.
There are many more defenses that your St. Petersburg criminal defense attorney may be able to use to defend you. For more information, call The Law Place.
Contact The Law Place Today!
If you or a loved one have been charged with boating under the influence in St. Petersburg or elsewhere in Florida, then you should contact The Law Place today. If you are convicted of BUI, then the consequences could have a serious and lasting impact on your life.
A skilled BUI defense lawyer from The Law Place will be able to help you understand your case and the legal process that you'll go through. They will also work tirelessly to build a strong defense on your behalf and increase the chances of you receiving a favorable result.
For valuable and trustworthy legal advice and quality representation that you can rely on, contact The Law Place today. We will offer you a completely free consultation, so don't hesitate to contact us today to schedule yours.
Our phone lines are open 24 hours a day, seven days a week, so call us now at (941) 444-4444.