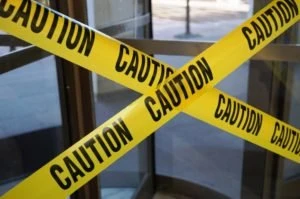 If you have been injured on someone else's property in St. Petersburg or elsewhere in Florida, then you could be entitled to compensation. With the help of an experienced premises liability lawyer, you could be able to file a lawsuit to recover the damages that you deserve.
Everyone is entitled to feel comfortable enough to visit any public places, including shopping malls, restaurants, hotels, and grocery stores, without the fear of suffering an injury. At The Law Place, we understand that suffering any kind of injury can be traumatic, and that's why we would like to help you.
Our team of highly skilled premises liability attorneys has helped countless people recover the compensation that they deserved, so if you or a loved one have been suffered from an injury and think you could have a premise liability case, then you should contact us immediately. Our premises liability lawyers have over 75 years of combined experience, and so you can trust that our team will have all the knowledge and experience required to fight on your behalf. We offer a free consultation with one of our personal injury lawyers to anyone who believes they may have a case, so call us today to schedule yours at (941) 444-4444!
What Is a Premises Liability Claim?
Premises liability is a specific type of personal injury law. If a person is injured on someone else's property, then the premises liability law means that they can hold the property owner responsible. In St. Petersburg, the most common type of accident that then leads to a premises liability lawsuit being filed is slip and fall incidents. For this type of premises liability claim to be filed, the injury would have had to have been caused by an unsafe condition that was on the property.
Our St. Petersburg premises liability lawyers have worked on many injury cases, meaning that they are aware that most cases are the result of someone else's negligence. Negligence in Florida is explained under Florida Statute 768.81.
Some of the most common premises liability claims that are filed in St. Petersburg, Florida, are listed below:
Slip and fall accidents.
Dog bites and animal attacks.
Swimming pool accidents.
Elevator or escalator accidents.
Amusement park accidents.
What Is a Liability Attorney?
A St. Petersburg liability attorney will be able to build a strong premises liability case on your behalf in order to fight for the justice that you deserve. With a lawyer by your side, you will be much more likely to secure the compensation you're owed, so we strongly advise you to speak to one of our St. Petersburg personal injury attorneys in a free consultation if you have suffered an incident and been injured on someone else's property. In this free consultation, a premises liability attorney will advise you of the best legal options that are available to you based on the specific circumstances of your case. So don't hesitate to contact us today to schedule your free consultation.
What Do You Have to Prove in a Premises Liability Claim in Florida?
In order to secure the compensation that you may be entitled to, your St. Petersburg premises liability lawyer must be able to prove that the other party was negligent, which then resulted in the injury you sustained. It can sometimes be difficult for law firms to prove this, but our attorneys have helped numerous accident victims, so if you work with us, you'll know that your case is in safe hands.
To win you the compensation you deserve, our lawyers must prove the following:
The defendant owed you a duty of care.
The defendant was aware of the hazard that was on their property.
The defendant failed to take responsible action to fix the danger on their property.
This hazard caused your injuries.
The incident has left you with injuries, trauma, and/or expenses.
The defendant owned, occupied, leased, or had control over the property you suffered your injuries at.
Compensation Available for Injury Victims
Our St. Petersburg premises liability attorneys from The Law Place have helped multiple people receive financial compensation for a range of damages after they were seriously injured in accidents on another person's property. Our lawyers have helped their clients receive compensation for the following:
Medical expenses, including the costs of any future medical treatment.
Lost wages and any reduced earning capacity.
Emotional distress.
Wrongful death.
If you have sustained an injury on someone else's property in St. Petersburg, then we recommend that you arrange a free consultation with one of our premises liability lawyers.
What Should I Do if I Am Hurt on Someone Else's Property?
If you've been hurt on someone else's property in Florida, then you should take the following steps to increase your chance of being able to seek compensation:
Seek medical attention – Even if you don't believe you've been too badly injured, it's still important that you receive medical attention. And, if your injuries are professionally documented, it can greatly help your claim.
Take photographs of the scene – If you are unable to do so, ask someone around you. These photos can be used as evidence.
Gather the contact information of any witnesses – Your lawyer will be able to use their details to contact them later.
Tell the property owners about your accident as soon as possible – You should also consider asking them for a copy of the accident report if one is written.
Seek a free consultation – You should get legal advice from a premises liability lawyer as soon as possible.
Sometimes in these cases, the property owners were so negligent that it constitutes gross negligence. If our attorneys are able to prove that the actions of the property owner were intentional, then you'll be within your rights to seek punitive damages. For more information, read through the Florida Statute 768.73 or contact The Law Place and schedule a free consultation.
Contact The Law Place Today!
If you have been injured in an accident that wasn't your fault and you need the help of a premises liability lawyer, then you should contact The Law Place to schedule a free consultation.
At our law firm, we value creating an attorney-client relationship made up of immense commitment and loyalty, and you can trust that we will prioritize you and your case and do all that they can to give you the best chance at securing the justice that you deserve.
Our team will thoroughly investigate your case, gathering evidence that can be used in court, and will build a strong argument on your behalf. Depending on your specific case, we will professionally and skillfully represent you in negotiations with insurance companies or in court, meaning that you will be relieved of any stress and anxieties and can focus purely on healing.
Our phone lines are open 24 hours a day, seven days a week, so don't hesitate to call us now at (941) 444-4444!