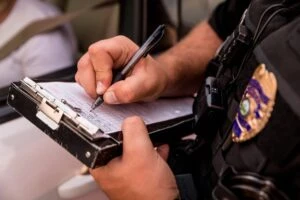 In the State of Florida, it is against the law to fail to obey a police officer's order. While this law mainly applies to traffic-related offenses after a traffic stop, it can also be extended to other circumstances and types of offenses. The offense of the failure to obey the lawful order of a police officer is clearly outlined under Florida Statute 316.072.
At The Law Place, our St. Petersburg criminal defense attorneys understand how important it is to avoid a conviction for any crime. This is because, beyond the threat of a hefty fine or even a jail sentence, the crime will permanently be on your criminal record, meaning that you could face other long-term consequences, such as difficulty in obtaining employment, housing, and loans. A criminal record could also be used against you in family court, especially if you ever find yourself battling for the custody of your children. This is why the best solution when facing criminal offenses is to avoid a conviction in the first place, whether that is by securing an acquittal or getting your charges dismissed.
If you have been charged with the failure to obey a lawful order or direction from a police officer in St. Petersburg, Florida, then we advise you to hire legal help from a reputable law firm. At The Law Place, our team of skilled traffic defense lawyers has over 75 years of collective experience in dealing with the Florida legal system and helping clients escape the harshest penalties. If you are looking for legal advice, then you should contact us for a free consultation, where a knowledgeable traffic defense attorney will examine your case to determine what your best options are and answer any questions you may have.
Don't hesitate to call us now at (941) 444-4444.
What Is Meant by "Lawful Order?"
Unfortunately, in Florida, there is very little understanding and agreement over what exactly is meant by a "lawful order" by a police officer. The lack of clear guidelines means that it can be difficult for people to understand the law and can lead to confusion.
The vagueness of this law is often used as a defense by criminal defense attorneys at The Law Place when they are protecting their clients against charges for failing to obey a lawful order in St. Petersburg.
Our team of dedicated attorneys fight and win for Floridians.
Who Can Give a Lawful Order?
Not everyone can give what is known as a "lawful order." Below is a list of the people who can give a lawful order under Florida Statute 316.072:
Any law enforcement officer, such as deputy sheriffs, state troopers, and municipal police officers.
A traffic crash investigation officer.
A traffic infraction enforcement officer.
A member of the fire department who is at the scene of a fire, a rescue operation, or another emergency.
Any certified emergency medical technicians or paramedics responding to an emergency.
If you have been charged with failure to obey a lawful order, then you will need to hire an experienced defense attorney. With a lawyer on your side, you will have a much better chance at securing a favorable outcome and, if possible, avoiding conviction. To speak to a reputable law firm about your specific case, then contact The Law Place today and schedule a free consultation.
Who Can Be Charged Under This Statute?
The following people can be charged with failure to obey a lawful order in St. Petersburg, Florida:
Any driver who is in control of a motor vehicle or a bike on a Florida public road.
Any pedestrian.
Any person who has been given a lawful order from a police officer.
Any person who chooses to refuse to comply with a lawful order from a police officer.
We're Florida's top litigation team with over 75 years of combined experience
What Are Some Examples of Failure to Obey Lawful Orders?
Many people are wrongly under the impression that "failure to obey lawful orders" involves something dramatic, such as running away from an officer or violently resisting. While these actions are criminal offenses, disobeying a lawful order from a police officer could mean the following:
Refusing to provide your name and address when an officer requests it.
Refusing to provide the name and address of the vehicle owner if an officer requests it.
Providing an officer with a fake name.
Refusing to stop after an officer has signaled to you to do so.
Refusing to give your license and registration to an officer when asked.
Refusing to sign your name to a citation in an officer's presence.
In order to be successful, the prosecution would need to be able to prove that the officer made a lawful command and that you willfully and purposefully disobeyed that order.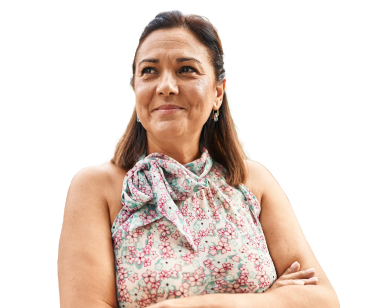 From the initial call to updates on your case status, we are here to get you answers.
What Penalties Could I Face for Failure to Obey Lawful Order in St. Petersburg, FL.?
In St. Petersburg and the rest of Florida, you could be charged with a second-degree misdemeanor if you refuse to obey a lawful order from an officer. Although the penalties you face will depend on the specific circumstances surrounding your case, below is a list of the maximum penalties you could face:
Up to 60 days in
Up to a $500 fine.
Up to six months of probation.
While second-degree misdemeanors are some of the least severe criminal charges, they are still criminal offenses that will permanently mar your criminal record and leave you facing harsh penalties. Without an experienced criminal defense lawyer fighting on your behalf, you will be much more likely to experience these potentially life-changing consequences. This is especially true if you already have a criminal record, as this can be used against you in sentencing if you're convicted.
Therefore, we highly recommend that you contact a criminal defense attorney to give you the best chance at a favorable outcome. Our legal team will work tirelessly to build a solid defense on your behalf and represent you in court, so contact us today to schedule a free consultation!
How Can The Law Place Help You?
The Law Place is a well-established law firm with offices all over the State of Florida, including near St. Petersburg. Our skillful and experienced attorneys will be able to help you in the following ways:
Thoroughly investigate your case.
Gather evidence by interviewing witnesses, reviewing police reporting, subpoenaing all relevant documents, and more.
Research relevant precedents and statutes.
Prepare a cross-examination for all witnesses.
Submit any legal documents on your behalf.
Build and strengthen an aggressive defense.
Represent you in court.
Negotiate with the prosecution to secure a plea deal, reduce or drop the charges, depending on what is the best option for you and your case.
Fight for the best possible result on your behalf.
So for legal advice and guidance that you can trust, contact The Law Place today and schedule a free consultation!
Contact The Law Place Today!
If you have failed to obey a lawful order in St. Petersburg or elsewhere in Florida, then you should get in touch with a criminal defense lawyer as soon as possible. An attorney will work to ensure that your rights are fully protected and may be able to help you avoid a conviction or even get your charges dismissed.
At The Law Place, we know that it can be easy to make mistakes when you're in a confusing and unexpected situation, and we don't believe that you deserve a harsh sentence or even one at all. The sooner you contact us, the more time we'll have to prepare for your trial and build a strong defense, so don't delay!
Our phone lines are open 24 hours a day, 7 days a week, so contact us now for a free consultation at (941) 444-4444!