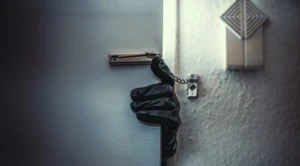 According to the Florida Department of Law Enforcement, in 2018, there were a total of 14,760 arrests for burglary reported to the Florida UCR program. Alarmingly, 3,040 of these arrests included juveniles, while 11,720 were adults. Although burglary is considered a serious crime by the criminal justice system in Florida, it is clear to see that the offense continues to frequently occur throughout the state.
If you have committed burglary or have been accused by a law enforcement officer of committing such a crime, then you are going to need the support of an experienced criminal defense attorney. Our office in St. Petersburg is willing to listen to any case and offer an honest opinion whilst taking into consideration your best interests at all times. With over seventy-five years of combined experience in a range of criminal defense cases, including burglary offenses. No defense case is too difficult for our highly skilled lawyers!
Our phone lines are open 24 hours a day, seven days a week, so when you feel you are ready to contact our law team to discuss your case, you can be sure that there will always be a helping hand ready to assist you. For a free initial consultation, go ahead and contact our law firm.
We care about the outcome of your case.
Burglary as Defined by Florida Law
According to Florida Statute 810.02, burglary is defined as entering or remaining in a dwelling, a structure, or a conveyance with the intent to commit an offense within, unless the premises are at the time open to the public or the defendant is licensed or invited to enter or remain. In most cases, burglary is punishable as a felony, which consists of some of the harshest punishments put forth by the law.
You are not expected to understand all of the ins and outs of the legal system, as the laws on burglary can be extremely complicated if you are unfamiliar with them. Let our defense attorneys take care of all of the complicated or time-consuming paperwork for you. You can trust that we can take it from here.
What Is the Difference Between Burglary and a Robbery?
To the individual, there may not seem to be much of a difference between burglary and robbery. But although very similar, there are certain elements that help distinguish between the two. A robbery is when somebody enters a premise unlawfully, with the intent to commit a crime, and purposely steal valuables from the owner's property. There may be arms involved and more than one individual taking part in the robbery.
Some elements that may be specific to a robbery are:
Using force or methods of aggression or intimidation.
Breaking and entering into the structure without the owner's permission.
Stealing valuables directly from an individual.
Stealing money or property with the intent to keep it for yourself.
Some typical elements of a burglary consist of:
Unlawful entry occurs – When a burglar enters premises without invitation or out of business hours, which is illegal.
Forcible entry occurs – Windows may have been smashed or doors kicked down in order for the burglar to enter the building.

Actual entry or constructive entry occurs – The law states that if any part of a burglar's body enters inside the property, then a crime has been committed. For example, even if a single foot is placed inside the doorway, a burglary offense has been committed.
Intent to commit a crime is proven – For the offense to be classed as a burglary, there must be evidence to prove that there was the intention to commit a crime. Even if a defendant breaks into a property and then decides to leave without stealing anything, the offense is still classed as a burglary.

Any felony or theft occurs – The law states that any crime that has occurred during a burglary, such as bodily harm, can result in the defendant facing a felony.
What Are the Different Types of Burglary Under Florida Law?
In Florida Statute 810.02, you can find stated the different laws on the different types of burglary that commonly occur. In a burglary case in Florida, a defendant will be tried for one of three different types of burglary. These three types are:
Burglary of a conveyance – When an individual has attempted to enter a vehicle, for example, they might have attempted the theft of a car, motorcycle, or boat. Often, this refers to someone stealing the vehicle in an attempt to sell it or steal something the owner left inside of the vehicle.
Burglary of a structure – Breaking and entering into a private structure or building that is closed out of business hours is classed as the burglary of a structure.
Burglary of a dwelling – A dwelling refers to a privately owned home or residence. A burglary on a dwelling is considered the most serious, due to the presence of people, and therefore has the harshest punishments. This is because if someone has their home broken into in the middle of the night, for example, the resident may have reason to believe they are in physical danger. For this reason, a burglary within a dwelling is punishable by a second-degree felony.
Penalties You Could Face for Committing a Burglary in Florida
If you have been accused of committing a burglary, depending on the seriousness of the burglary and where the burglary took place, you could face charges ranging from a third-degree felony to a first-degree felony. Being charged with any type of felony can result in you facing harsh consequences that we wish for our clients to avoid completely.
3rd-degree felony – For the burglary of a conveyance, a defendant will face the minimum sentence for a burglary charge in Florida. They can receive prison time or a probation period of up to 5 years and fines of up to $5,000.
2nd-degree felony – For the burglary of a structure, a defendant will face the second-highest sentence for burglary in Florida. The defendant can receive up to 15 years in jail with fines of up to $10,000.
1st-degree felony – This is the harshest sentence punishable by law. For burglary on a dwelling, a defendant could be charged with a first-degree felony, especially if aggravating crimes are also committed at the scene. The punishment of a felony in the first degree includes receiving up to 30 years in prison and fines of up to $10,000.
How Can an Attorney Defend Your Case?
There must be a substantial amount of evidence pointing towards you committing the burglary in order to prove your guilt. Therefore, there are several potential defenses that your criminal defense attorney may use to aid your case in court. A few typical defenses your attorney could use in your case are:
There has been a misidentification of a suspect by an eyewitness or police officer.
The defendant had been invited onto the premises and had no intention of committing the burglary.

You have a testimony that you were with somebody at the same time the burglary took place.
There is a lack of evidence against you.

There was no warrant out for the suspect, so wrongful arrest took place.

You are innocent.
In order to defend your case efficiently in court against a prosecutor, you are going to need the help of a criminal defense lawyer. It is statistically proven that your case stands a much higher chance of being successful with our law firm standing beside you.
How Can a Criminal Record Effect My Future?
Once you complete your jail sentence, the consequences of the burglary will not stop there. For committing a burglary, the defendant will be left with the scar of a criminal record, resulting in them being restricted from applying to specific job roles, or they may seem, in general, undesirable to an employer. A criminal record can also prevent someone from traveling abroad to certain countries or even to particular states within the U.S.
Therefore, if you have committed a burglary and are worrying about the effects your case could have on your future and family, you need to contact our St. Petersburg criminal defense lawyers today for a free consultation. Our St. Petersburg criminal defense lawyers are always ready to listen to your case and offer you valuable advice and a professional opinion.
We will do everything in our power to have your charges dropped so that you can avoid a permanent criminal record completely. The consultation will act as a safe space for you to ask us any questions so that we can reassure you that your case is in capable hands.
How Much Is a Lawyer Going to Cost Me?
It is almost impossible to determine how much our services will cost you straight away, as every burglary case is different from the last. In our free consultation, there may be new aspects to your case that you might bring to light, which our attorneys can use to aid you. Depending on the amount of evidence brought forward against you, the time and costs of your case can vary.
However, you can rest assured that there are no extra costs, hidden fees, or nasty surprises with our law firm. You only pay for the service that we provide for you, and we promise to be totally transparent with you about the costs of our services from the get-go, so you are not kept in the dark about how much your case is going to cost.
Contact The Law Place Today!
If you stand accused of committing a burglary or being involved in a burglary near the area of St. Petersburg, FL., then you need a professional legal opinion from a skilled criminal defense lawyer if you stand any chance of avoiding a felony or having your charges waived altogether. The Law Place is here to assist you through this difficult time. We will carefully guide you through the legal process and ensure you are made to feel at ease.
We understand that you may have committed a crime, but this does not mean that you are a bad person. Our judgment-free criminal defense lawyers are more than willing to listen to your case, carefully taking into consideration your wishes. With the support of our legal team, your case stands a significantly higher chance of having a successful outcome.
Please do not hesitate to pick up the phone and reach out to The Law Place today. Our phone lines are always open for you to call. So, there will always be a helping hand available to handle your case with confidence.
Contact us now for free.