According to statistics from the National Highway Traffic Safety Administration, there are over 1.7 million rear-end collisions in the United States every year.
Rear-end collisions with another vehicle can be deadly and can cause serious injuries to those involved, or even death for unfortunate victims of these types of accidents. If you've been involved in a rear-end car accident in Port Charlotte, Florida, you may not know where to turn in order to cover expensive medical bills, property damage, and non-economic damages for the pain and suffering caused.
If this is the case for you, contact The Law Place today. We're an experienced law firm serving clients across Port Charlotte and the wider State of Florida. With a number of practice areas in the field of personal injury, including traffic accidents, boating accidents, medical malpractice, property negligence, and more, we can help you to get the compensation you deserve.
Contact us today for your free case evaluation.
Common Rear-End Collision Injuries
Rear-end collisions are fairly common accidents in the State of Florida. They can happen to a driver at any time and can have particularly severe consequences. The force of a moving vehicle hitting a stationary one is incredibly powerful, causing serious damage to other vehicles as well as their passengers.
Due to the nature of rear-end accidents, the most common injuries include:
Whiplash.
Injuries to extremities, particularly fingers and arms if you were holding the steering wheel when the incident occurred.
Head, brain, and neck injuries.
Collar bone injuries.
Our team of dedicated attorneys fight and win for Floridians.
Why Do Rear-End Accidents Occur?
A rear-end accident can happen for a number of reasons, including:
Texting whilst driving.
Distracted driving.
Driving whilst under the influence of alcohol or drugs.
Speeding.
Pulling away too quickly during light changes.
Failing to realize that the car in front has come to a stop.
Reckless driving.
Poor weather conditions such as icy roads causing a driver to skid.
What Compensation Can I Receive for a Rear-End Accident?
If you've been affected by a rear-end accident in Port Charlotte, it's likely that you will be suffering economically. The average hospital stay alone for serious car accidents can often exceed $60,000. In addition, the emotional and psychological trauma of these incidents can seriously affect an individual's quality of life.
If you've been rear-ended by another driver, you could receive compensation for:
Medical bills – Medical expenses could include ambulance travel, doctors' fees, diagnostic services, rehabilitation, and medication.
Lost Wages – This covers any loss of income whilst you were recovering from injuries, as well as any loss of potential earnings over a longer-term period due to disability.
Pain and suffering – The non-economic damages caused by a rear-end collision accident. This includes loss of enjoyment of life, trauma, as well as emotional distress caused by loss of quality of life due to injury or disability.
We're Florida's top litigation team with over 75 years of combined experience
What Will My Insurance Cover?
In Port Charlotte, Florida, drivers are required to possess auto insurance which covers:
A minimum of $10,000 in Personal Injury Protection (PIP).
A minimum of $10,000 in Property Damage Liability (PDL).
Florida is also a no-fault state. This means that if you get into a rear-end collision in the State of Florida, you'll need to first go through your own insurance company to cover any damages whether or not you were at fault for the accident. Your PIP insurance will cover:
80% of medical expenses for serious bodily injuries. Serious injuries are ones that cause permanent disfigurement, brain damage, risk of death, or damage to an internal organ.
Rehabilitation costs.
Medication costs.
Ambulance travel.
Up to $2,500 in medical bills for non-serious and non-life-threatening injuries.
Up to 60% of any lost wages.
Funeral expenses if the policyholder is killed in a wrongful death case.
$5,000 in death benefits.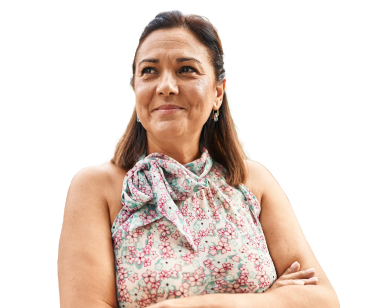 From the initial call to updates on your case status, we are here to get you answers.
Florida Personal Injury Claims and Lawsuits for Rear-End Collisions
If your PIP insurance does not cover your medical expenses, or your car accident lawyer believes you could receive further compensation, you can choose to file a claim or sue the driver responsible for your rear-end collision.
There are a number of benefits and drawbacks of choosing to file a claim or a lawsuit, and your car accident and personal injury lawyer will be able to discuss these with you to help you decide on the best option.
Benefits of Filing a Personal Injury Claim
More discreet and private.
A quicker and often smoother process compared to filing a lawsuit which can take up to 3 years to receive a court date.
Tend to be much lower cost than filing a lawsuit.
Aim to achieve a monetary settlement agreement without a lengthy court process.
Benefits of Pursuing a Lawsuit
Likely to receive a higher amount of compensation than a settlement agreement.
Likely to receive a higher amount of compensation for non-economic damages, including pain and suffering and loss of consortium.
Hold the at-fault driver responsible for the rear-end car accident.
Could receive punitive damages if the at-fault driver was committing a further crime.
Proving Negligence and Liability for a Rear-End Traffic Accident
In order to have a successful personal injury claim or to receive a payout from a lawsuit, it will need to be proved that negligence occurred and that someone was liable for the accident. Personal injury lawyers will be using all available evidence to fulfill both of these criteria and also to help you avoid any share of the blame if another accident victim tries to say that you were partially liable.
Proving Negligence
Firstly, your injury and accident lawyer will need to prove that negligence occurred. The legal definition of 'negligence' as laid out by Cornell Law Definitions is 'behavior which fails to meet the level of care that someone of ordinary prudence would have exercised under the same circumstances.'
In order to pursue a personal injury by negligence case against the driver who caused your rear-end collision, it will need to be proved that:
The driver had a duty of care towards you as another motorist or passenger.
This duty of care was breached by the driver's actions or failure to act.
You received a serious bodily injury that caused a substantial risk of death, disfigurement, head injuries, a traumatic brain injury, or damage to an organ.
Your serious injury was caused as a direct result of this breach of duty of care.
Proving Liability
In the case of a rear-end collision, it's often straightforward to prove that negligence occurred. All motorists have a duty of care to other motorists on the road, as well as vehicle passengers and pedestrians. So, if a driver rear-ended you, it is likely that they have acted negligently.
However, proving liability or fault for an accident isn't always as clear-cut. For example, a driver may have rear-ended you, but they could claim that poor weather conditions caused this or that they were being distracted by a passenger. In addition, it's even possible for a driver who has rear-ended you to claim that you were partially at fault for the accident. This could be the case, for example, if you were texting whilst driving or behaving unsafely in any way.
In this case, you'll need to work with a personal injury lawyer who is experienced in rear-end collisions. A specialized legal professional will have experience in both supporting their clients to receive the compensation they deserve as well as building a strong legal defense in their favor to avoid or limit any liability attributed to them by other accident victims.
Florida Personal Injury Law and Comparative Fault
If you were injured in a rear-end collision car accident, it is possible for another accident victim to say that you were partially to blame. In this case, you could be held liable for the incident and could be required to pay for damages caused.
Rear-end collisions are not always straightforward cases. It is plausible that more than one individual could have contributed to either the cause of the accident or the severity of the damage caused. When this occurs, Florida's comparative fault rule, often called comparative negligence, will be used.
Under comparative fault, the total amount of damages is awarded based on your share of fault. So, if you were involved in a rear-end accident and you were deemed to be 20% at fault, you would receive 80% of the total compensation you were owed. This rule applies as long as you are less than 50% at fault, after which point you are no longer entitled to compensation.
How Can a Personal Injury Lawyer Help Me?
It's always a good idea to receive legal advice from an injury lawyer who specializes in rear-end car accidents. Although hiring an attorney comes with legal fees, it's likely that the benefits will far outweigh any cost.
A Port Charlotte injury attorney will be able to help you by:
Handling communications with insurance companies – Insurance companies are notoriously difficult to liaise with on your own. They do not always have your best interests at heart and will usually try to reduce the amount of compensation they will payout. An attorney will be able to communicate with your insurance company on your behalf to keep you from saying anything that could affect your compensation.
Achieving a higher level of compensation – Working with an attorney can help you to win a higher level of compensation than is likely possible on your own. They can help you understand what you may be entitled to as well as how to reduce your share of liability which could jeopardize your claim.
Helping you to understand your rights – Everyone wants to know that the cost of pursuing a claim or a lawsuit does not exceed any benefits you could receive. A lawyer will help you understand your rights and help work out what you could be entitled to.
Contact The Law Place to Hire a Personal Injury Attorney
If you've suffered an injury by being rear-ended by another vehicle in Port Charlotte, FL., contact The Law Place today. We're a dedicated Florida law firm with an excellent track record in supporting our clients for over 70 years. We can help you to understand your rights, hold at-fault drivers accountable and make sure you achieve the level of compensation you deserve.
Schedule a free case evaluation today with one of our attorneys – many of which are AVVO rated 10.00 – the highest possible rating. Call today for a free consultation with a lawyer near you.