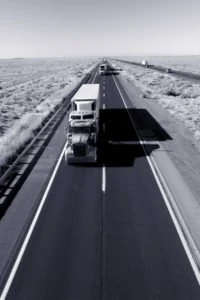 FedEx Truck accidents have the potential to be the worst type of accident on the roads of Port Charlotte, FL. When it comes to truck and passenger vehicle accidents, Port Charlotte is one of the most dangerous places in America for both drivers and pedestrians. Although no one wants to be involved in or plans for a truck accident, unfortunately, a truck accident can happen to anyone at any time. Last year alone, there were over 400,000 vehicle accidents on the roads across America, and truck accidents specifically count for 1 in every 10 motorist fatalities, as shown by the Florida Department of Highway Safety and Motor Vehicles (FHSMV).
Following a FedEx Truck accident in Port Charlotte, it's important to consider your options. If you have suffered injuries, both physical or mental, you may be liable to claim for compensation. It's important that if you decide to try and claim, that you hire an experienced personal injury lawyer who has experience with traffic accidents. Walking into court with someone who knows the Florida legal system can change the outcome of your case and the compensation you may receive. That's why we recommend that you find a capable lawyer if you are looking to claim compensation.
So if you or a loved one has been unlucky enough to be involved in a truck accident, then The Law Place has the lawyer for you. We have over 75-years of combined experience in Florida law, and many of these years of experience have been spent on traffic-related cases, such as truck accidents. Our personal injury lawyers know all the tricks of the trade when it comes to getting you the compensation you deserve. We also offer a free consultation, so what are you waiting for?
Contact us today. Our phone lines are open, 24/7!
Why Truck Accidents Cause So Much Damage
On the roads of Port Charlotte, delivery trucks are becoming some of the most common vehicles we see. This is because companies such as FedEx, Amazon, and DHL are offering next-day services for delivery. Unfortunately, more delivery trucks and drivers on the roads mean a higher potential for more life-threatening accidents. Delivery trucks can be very dangerous, and some of the most common reasons for them causing accidents are listed below:
The weight and size of the delivery trucks that we see today, some of which can hold up to 40 tonnes in weight, means that the stopping distance is drastically longer than that of passenger vehicles. This means if something happens on the roads where the driver may have to brake sharply, they may not stop in time and cause an accident.
Truck driver fatigue is one of the most common reasons given for truck accidents across Florida. However, the driver isn't always to blame for this, as large corporation payment schemes push drivers to work for longer to receive more money. As such, corporation negligence is often as much to blame as the driver if they are fatigued.
Larger delivery trucks have a lot of blind spots. Because of this, the truck driver has to be very alert while driving, but if other drivers are driving aggressively or may not be aware of a truck's blind spots, the driver may not see them when changing lanes or turning a corner. This can result in a truck accident.
The importance of driver training in these large companies sometimes goes unchecked. When driving a large truck, the driver has to be much more alert than that of other vehicles on the road. When drivers haven't been trained properly, it can lead to reckless driving and create an accident.
The proper training of truck drivers is essential. Delivery truck drivers often have large loads of cargo on board, and the vehicle is much larger than other passenger vehicles on the roads of Port Charlotte. Because of this, truck drivers have to be much more alert while driving. However, with the boom of the delivery industry, a lot of training is going unchecked due to the growing need for delivery drivers. Truck drivers may not be qualified enough to work long hours on the road. This inexperience and lack of training can lead to accidents on the road.
If you believe that you or a loved one may have been involved in a truck accident and want to seek compensation as you were not at fault for the accident, contact The Law Place today to schedule a free consultation with a qualified personal injury lawyer.
Our team of dedicated attorneys fight and win for Floridians.
What Should I Do After a Port Charlotte FedEx Truck Accident?
Following a truck accident, there are certain things you should do to stay safe and have a better chance at claiming compensation later on. Our recommendations for your actions following the accident are as follows.
The first thing we recommend is that you focus on your health and well-being. If you are un-injured and able to move, try and get yourself to a safe place. If others are also un-injured, try and help them to safety as well, providing that it's safe to do so. You must leave the injured to the first responders, as helping them could worsen their injuries. Once all the un-injured are out of the vehicles and in a safe place, then call the emergency services. Florida Statute 316.062 also requires that the police are called to the scene of the accident.
Now that the immediate danger has passed, you're in a safe place, and you've called the first responders, it's important to stay calm and patient. The first responders will come to give aid to the injured, and once the police show up, they will work on making the area safe.
Now the area is safe, look at the scene, collect your thoughts and start collecting any evidence that you can safely. Collecting evidence at the scene of the accident can help you as a lawyer can use this information later to build a case if you decide to claim compensation. You can collect photographs, witness names or accounts of what happened, and the first responders and police IDs and badge numbers as evidence. Any information that came directly from the scene of the accident will help build a case for you later.
Next, it's time to worry about your health. Even if you don't have any external injuries, some injuries could be internal and, in some cases, may not show themselves for up to 14-days. These injuries could be internal bleeding, whiplash, or any breakages or fractures to the bone. It's vital that you get yourself to the hospital and have a professional check you over to know for sure that you are uninjured. Not only this but, according to Florida Statute 627.736, you only have 14 days to seek medical assistance for the accident if you are planning on claiming compensation for the accident.
Once you feel that you are of a stable mindset and have been checked over by a professional at the hospital, we recommend seeking legal counsel if you feel that the accident was not your fault. The sooner you do this, the sooner your case can get looked at and the quicker claiming compensation can be.
Hiring a capable and experienced truck accident lawyer who has dealt with these cases before will not only help your chances of getting compensation but will reduce the amount of stress you may have following the accident. We understand that no one wants unexpected medical bills, damages to your vehicle, or the pain and suffering of the injuries you or a loved one may have sustained. That's why we at The Law Place offer to take over the specifics of the case for you so that you can focus on your healthy recovery.
Common Examples of Personal Injury Resulting From Truck Accidents in Port Charlotte, FL.
Truck accidents on the roads of Port Charlotte can be catastrophic. The injuries sustained from truck accidents are usually much worse than passenger car accidents. Unfortunately, it's much more common for a truck accident to result in life-threatening or long-lasting injuries. Some of the most common injuries from these accidents are listed below:
Spinal injuries – Injuries to the neck or back are never good. They often lead to lifelong issues with your health and, in worse case scenarios, can cause mobility impairment or paralysis.
Superficial wounds – Cuts, burns, bruises, abrasions, and lacerations caused by the glass, metal, or debris from the cargo.
Head Injuries – Head injuries from truck accidents can be especially serious due to the impact that trucks can hit you with. Many victims have been stuck with life-long cognitive disabilities, which can impact their intellectual or emotional range.
Broken bones or fractured bones – Broken bones/fractures can take months to heal and may affect your ability to work in some cases.
Disfigurement and scarring – Due to the severity of the injuries you may have sustained, you may be left scarred or disfigured, which can completely change your life experience. This may also lead to mental issues in the future.
Amputation or dismemberment – Due to the weight and size of the truck that you may have collided with, there is always a serious risk that one of your limbs can be completely severed. This can cause disability for the rest of your life.
Internal bleeding or organ damage – These are especially dangerous as the victim may not immediately realize the potentially life-threatening extent of their injuries.
If you believe that you have been in a trucking accident that has resulted in any of the injuries listed above, then you need to consult and seek legal counsel, as you may be able to claim compensation for the accident.
We're Florida's top litigation team with over 75 years of combined experience
What Makes a FedEx Delivery Truck Accident So Likely?
FedEx delivery drivers are in constant demand due to large corporations normalizing next-day delivery services. It's these services that are straining the delivery industry. Both drivers and trucking companies work day and night to get packages to their delivery destination on time. However, because of this, drivers can become overworked, tired, and they may ignore traffic laws – leading to a potentially dangerous accident. Any good truck accident lawyer knows about corporate negligence and the effect it can have on the roads. When it comes to truck accident cases, there are a lot of things to be looking at. Below are a few examples of corporate negligence that have resulted in truck accidents previously:
Large corporations such as FedEx, Amazon, and DHL have payment schemes that reward longer hours and working harder. Although this may seem like a good thing for their employees, they are creating potentially dangerous situations. Overworked drivers also have the potential to fall asleep at the wheel, and it's commonly known that driving whilst tired can be as dangerous as driving intoxicated. This is especially dangerous in larger vehicles, as truck drivers are required to be much more alert than passenger vehicles on the road. So these payment schemes that encourage a driver to drive for longer may lead to a case of corporate negligence.
FedEx is known to have a large fleet of trucks and delivery vans. Because of this, they try to cut corners, as most large delivery corporations do. Some corners they may cut involve the maintenance of vehicles. Maintenance is expensive, and as such, they may leave it until the last minute to fix a van, making it more likely that the truck may malfunction on the road and potentially cause an accident.
Due to the high amount of delivery drivers required to run these large trucking companies, employers may skip important red flags in the hiring process to get the staff they need. This can lead to drivers with previous points on their driving records driving these large trucks. Hiring dangerous or reckless drivers could potentially cause an accident on the roads of Port Charlotte.
There are many problems with the delivery industry and how drivers are being treated. When corporations cut corners, it's other drivers on the road that they are endangering. So if you have been involved in a truck accident, we recommend that you seek legal counsel from The Law Place.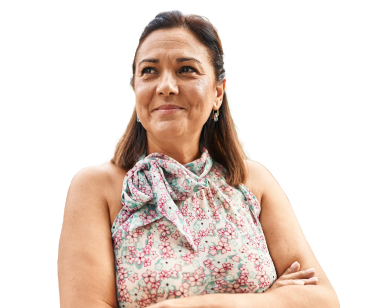 From the initial call to updates on your case status, we are here to get you answers.
What Compensation Can I Claim Following a Truck Accident?
There are many different situations that you can claim for following any motorist accident. Some examples include:
Property damage – Any damages to your physical property such as your car or belongings.
Medical bills – Medical bills that you have received due to physical or mental injuries sustained from the truck accident.
Lost wages – Any lost wages due to the accident and any projected lost earnings.
Wrongful death – If a loved one has died due to the accident, you may be able to claim funeral costs, lost wages of the lost loved one, and loss of consortium. For more information, see Florida Statute 768.21.
If you feel like any of these apply to you after a truck accident, then don't hesitate to contact The Law Place.
Contact The Law Place for a Free Consultation
Making an insurance claim is very difficult, especially if you've never done one before. Hiring a capable and experienced personal injury lawyer will help you with this process. The Law Place truck accident lawyer team will look over your case, make a claim for you, and allow you to focus on a healthy recovery after your accident.
We are a law firm that takes pride in our 75-years of collected experience. We offer second to none attorney-client relationships, and all of our lawyers work on a no-win-no-fee basis because we know that the last thing you want to be worrying about is expensive court bills. Calling us today will be the first step in the right direction.
Contact us. Our phone lines are open 24/7!