As the streets of Florida can sometimes be a dangerous place, there are an endless amount of ways a member of the public could suffer a severe bodily injury in Port Charlotte. Therefore, you could have attained an injury that was unavoidable or out of your hands completely.
When somebody talks about bodily injury, they are referring to any physical damage or injury that a person has attained. Depending on the seriousness of the injuries suffered by the victim, they may experience long-lasting physical effects and financial strain as a result. This may be due to time spent off work recovering or being left with a long list of medical bills. If you or a loved one has been left in financial turmoil due to a severe bodily injury, then our lawyers could help you receive compensation for your injuries and distress.
The best thing you can do for your claim is to contact one of our personal injury lawyers today. Our trustworthy attorneys will happily schedule you a free consultation, no hassle. Contact The Law Place today. There is no injury case that we are not willing to listen to. Phone lines are open 24/7.
Severe Bodily Injury as Defined by Florida Law
It can be challenging to determine if you have suffered serious bodily harm, especially if you are unfamiliar with the law. Under Florida Statute 316.027, serious bodily injury is defined as an injury to a person, which consists of a physical condition that creates a substantial risk of death, serious personal disfigurement, or protracted loss or impairment of the function of a bodily member or organ.
If a person was involved in an assault or battery, the criminal involved could face a third-degree felony, which consists of some of the harshest punishments that the law has to offer. It could leave the offender with a prison sentence, hefty fines, probation, or a permanent criminal record. Our attorneys have worked with many bodily harm victims in the past, so the best thing you can do for your case is to seek advice from our team today.
Our team of dedicated attorneys fight and win for Floridians.
Common Causes of Serious Bodily Injury in Port Charlotte, FL.
There are a number of situations that have the potential to arise, which could cause a person to suffer a bodily injury. As a member of the public, you shouldn't have to be minding your every step all of the time. You simply put your trust in your surroundings and environment, especially in a public place. However, the negligence or wrongful judgment of others can still result in your injury. A few of the more common causes for serious bodily injuries that our lawyers frequently encounter with clients are:
Slip and fall accidents – Owners of public property legally need to uphold a duty of care to members of the public. Therefore, if you suffered a slip and fall accident that took place in a public residence, you could be offered compensation for company negligence.
Motor vehicle or car accidents – If you suffered injuries in a car accident due to somebody else's reckless driving, you could be owed compensation for your injuries or for the damage to your vehicle.
Battery – The offense of battery occurs when somebody intentionally touches or strikes another person against their will or intentionally causes bodily harm to another person.
Animal attack – If you were a victim of an animal attack, for example, a dog bite, the severity of your injuries will determine the amount of compensation that you receive.
Medical malpractice – As a patient, you expect a certain level of care from a medical professional. If you have suffered a bodily injury due to medical negligence, then you could be entitled to receive compensation for lost wages, medical bills, or emotional distress.
If you have experienced any of the above, then it wouldn't hurt to give The Law Place a call. We will offer you a free consultation upon calling, which will allow our attorneys to explain our processes to you and discuss the best options for you at this time. Using our knowledge of personal injury law, we will do our very best to answer any questions that you may have. So call today!
What Type of Injuries Are Classed as Serious Bodily Injury?
Across the U.S., the specifics around serious bodily harm vary. You may have been involved in a car accident or auto accident that caused you to suffer life-changing injuries, or you may have sadly lost a loved one due to wrongful death. There is a range of injuries that a person may receive under bodily harm after an accident. These injuries commonly consist of:
Severely broken bones or a fractured skull.
Loss of limb or injury resulting in amputation.
Spinal injuries.
Neck injuries.
Head and brain injuries.
Deep lacerations, deep cuts, or severe bruising.
Scarring.
Disfigurement.
We understand the frustration you must be feeling if you or a loved one were involved in a serious bodily harm incident. You may be wondering what lies ahead on the road for you at this time and feel as though you deserve justice. The Law Place is here to tell you that there is always support available for you. You stand the best chance possible of receiving compensation with the support and guidance of a personal injury lawyer by your side, fighting your case with confidence.
We're Florida's top litigation team with over 75 years of combined experience
Damages Commonly Awarded for Serious Bodily Injury
As a personal injury victim of serious bodily harm, you may have been affected by a number of damages. If this is the case, you have a right as an accident victim to claim for each damage you have suffered, for example, receiving compensation for :
Property damage– For damage caused to your property when the incident took place. For example, if you were involved in a car crash, your car could have probably become damaged or even be written off. In this case, you might be entitled to compensation for your damages.
Lost wages– You may require reimbursement for the time you spent off work recovering from your injuries.
Pain and suffering– If you can no longer take part in your usual hobbies or daily routine due to your injuries, you deserve compensation for your loss of enjoyment. You may even have post-traumatic stress disorder due to the incident, causing you to suffer from nightmares, anxiety, or even depression.
Loss of consortium – If you lost a loved one due to a serious bodily harm incident, then you could be entitled to financial support for funeral fees or any medical bills that have been left to you.
We understand the trauma and stress you may be experiencing at this time, as it is common for an injury victim to suffer from emotional distress following an incident resulting in injury. If you or a loved one has been a victim of severe bodily harm, dealing with the worry of medical bills or other costs on top of this can become all too overwhelming. Our personal injury attorneys are here to take care of all the relevant paperwork and legal processes from the get-go. Our duty is to ensure that you are made completely aware of your rights.
It is statistically proven that your claim stands a significantly higher chance of being successful if you have the assistance of a lawyer when seeking compensation. Therefore, you stand your best chance of receiving the compensation that you deserve with the professional legal support of The Law Place. Call today to get started on your claim.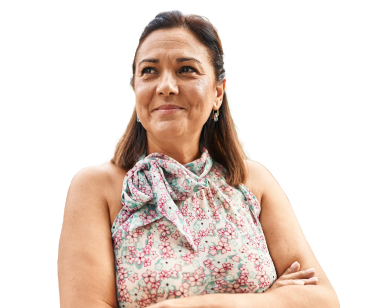 From the initial call to updates on your case status, we are here to get you answers.
How to Prove You Were a Victim of Serious Bodily Injury
Suffering a serious bodily injury can be traumatic and unpleasant. If you wish to receive compensation for your pain and suffering, then you will need enough evidence to prove your injuries if your lawyer is going to build up a solid claim. A serious bodily injury is classed as a third-party claim, which means that somebody has been responsible for your injury or damages. In order for our personal injury attorneys to prove that your injuries were caused by a third party, then you should:
Inform a law enforcement officer. For example, if there was an assault or a severe car accident, they should be called to the scene.
Retrieve any eyewitness accounts and record the incident.
Take photographs of any bruises, cuts, or injuries.
Retrieve a receipt for proof of all medical bills, including ambulance bills, hospital room fees, loss of wages, etc.
Take photographs of the scene of the incident, for example, if a car accident or slip and fall took place.
Take note of any other expenses you have had to pay due to the bodily harm incident, such as travel fees to and from hospital appointments.
Record the time you took off work as a result of your injuries. This way, we have proof of your lost wages and will find it easier to reimburse you.
After being a victim of a bodily harm incident, it is best to gather as much evidence from the incident as possible so that your personal injury attorney can build up a strong claim for you to retrieve the compensation that you deserve.
Contact The Law Place for a Free Consultation Today!
If you or a loved one were unfortunate enough to suffer serious bodily injury in Port Charlotte, FL., then the best thing you can do at this time is to contact a personal injury lawyer. After suffering a personal injury, the law states that you have up to four years to make a claim before your case is waived entirely.
At The Law Place, our attorneys are highly skilled in a range of practice areas, including personal injury cases. With over seventy-five years of combined experience, our personal injury lawyers are more than capable of getting to work on your case with efficiency and ease.
All you have to do is pick up the phone and call The Law Place! If you are near Port Charlotte, FL., there is a personal injury lawyer near you. Schedule a no-obligation, free consultation with one of our helpful personal injury attorneys today. We are ready to listen to your case and put our knowledge to work for you. We promise to do our best to get you the compensation you deserve and fight for you to receive a fair outcome.
Contact us now. Our lines are open 24 hours a day, seven days a week.