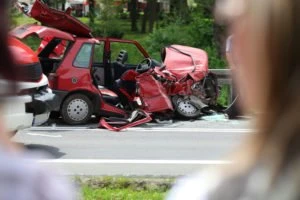 Fatal car accidents can be wholly unexpected and massively life-changing occurrences. Loss of life due to motor vehicle accidents can be traumatic or stressful and could result in pain and suffering for loved ones and potentially financial hardship. While such an accident in Port Charlotte will result in shock and confusion, it is essential to contact a law firm as quickly as possible so that a personal injury lawyer can get to work on the case as quickly as possible. This will help relieve some of the stress and ensure that professional injury attorneys can get straight to work on a potential compensation claim.
Here at The Law Place, we boast a highly experienced team of car accident attorneys that work throughout Florida and across the state to lend a helpful, empathetic hand to find justice for the loved ones of drivers involved in a serious crash.
If you need to speak to an accident attorney following a wrongful death resulting from a Port Charlotte car accident, call us today for a free consultation.
Fatal Car Accidents in Port Charlotte, FL.
Fatalities resulting from motor vehicle accidents are comparatively rare in terms of the number of deaths caused by the car accident itself. Data from the Florida Department of Highway Safety and Motor Vehicles indicates that there were 403,626 car accidents in Florida in 2018. Of these, 3,135 resulted in wrongful death.
While a vehicle accident in Port Charlotte can indeed be an accident, there are several common causes, many of which result in at least one involved party being at fault and therefore responsible for compensation. For car accidents and motorcycle accidents alike, there are many cases of drivers being distracted or potentially driving under the influence. Carelessness is often a cause of a Port Charlotte car accident, but it can be difficult to prove.
That is another reason why it is ideal to prioritize a free consultation with personal injury lawyers as quickly as possible following the event. A law firm is right up there with insurance companies and local law enforcement regarding who those involved in a crash should contact first.
The sooner you can call a law firm, the quicker your attorney can get to work on your legal case. If you have suffered injuries and need to make an injury claim against another party, an accident attorney can get to work on investigating the circumstances surrounding the incident and will then work with clients to identify a legal compensation claim.
The Law Place will provide initial legal advice across various practice areas as part of a free consultation. Our attorneys will seek to establish the likelihood of a successful compensation claim on behalf of injured parties and review all information provided to ensure the correct legal services are provided.
Our team of dedicated attorneys fight and win for Floridians.
Filing a Wrongful Death or Personal Injury Claim in Port Charlotte
If a motor vehicle accident in Port Charlotte, FL., results in wrongful death, it is generally up to the family to take legal action in conjunction with their car accident lawyers. They, too, may have suffered a personal injury in the same accident and will have the option of an additional claim for medical expenses.
With that said, the claimant that makes contact with a law firm does not necessarily need to have been involved in the auto accident that resulted in the wrongful death. Florida Statute 768.21 covers damages following a wrongful death. It states that any family member of the deceased may pursue compensation in conjunction with their attorneys. This means that parents, siblings, or spouses can make the call for a free consultation, as can any other blood relative. However, for a successful legal claim in Florida, the claimant must be able to prove that they were at least partially financially dependent on the deceased. This will be covered over the phone when a claimant contacts our law team for a free consultation.
Beyond blood relatives, a personal representative may also act as the client, working with an attorney to claim compensation for personal injury or wrongful death. If such a person is named in the deceased's will, they too will have the opportunity to work with accident attorneys on an official legal claim.
Proving Liability Following a Car Accident in Port Charlotte, FL.
One of the main reasons to seek out an attorney with experience in a wealth of practice areas following a Port Charlotte auto accident is the need to determine liability. When a lawyer can prove negligence on the part of another driver involved in the accident, the case begins to take shape, and clients will have a better idea of the process.
Provable negligence in legal terms can take all manner of forms beyond simply driving recklessly or driving under the influence. An avoidable mechanical failure can result in the same kind of claim. It is also not always down to another driver. Poorly maintained roads can also cause accidents, in which case the Florida body responsible for their maintenance may be at fault. A mechanical issue that the driver may be unaware of but that the manufacturer is could also see attorneys shifting their focus away from individuals directly involved in the accident. A company or government department can be just as liable as an individual in the eyes of a lawyer.
Your attorney will work with everyone potentially involved in the case, such as other drivers, witnesses, and any company that may have played a part, including the insurance company. They will highly recommend providing as much information about the accident during the free consultation and will then proceed to review all the information while building a case.
We're Florida's top litigation team with over 75 years of combined experience
Types of Compensation Your Attorney Can Claim in Florida
Florida laws mean that attorneys can often claim following the loss of life due to a car accident but will often need to prove financial disruption on the part of their clients. Some opportunities for claims will be directly provable, such as medical bills, while others will form part of a process covering mental and practical losses.
When making a claim in Port Charlotte, a personal injury lawyer will often focus on the following potential losses:
Medical bills – If the accident involved injuries and billable medical care, a lawyer would be able to pursue compensation to cover those costs.
Lost earnings – If the deceased were responsible for some or all of the household income for the client, your lawyer would be able to recover some of those lost wages.
Mental and emotional losses – In cases where the claimant is grieving or can prove pain and suffering following the loss of a loved one in Port Charlotte, Florida, the lawyer will draw on all the expertise of their practice to review the emotional impact of the accident and will work to claim additional compensation, even where no direct financial losses are involved.
Wherever possible prior to the free consultation with an attorney or law firm, it is a good idea to track and review expenses that may be possible to recover as part of the claim. In many cases, compensation awards are based on material losses or at least use them as a starting point. As further related expenses arise, such as childcare, funerals, or anything else related to the accident, they should be passed on to the attorney at the earliest convenience.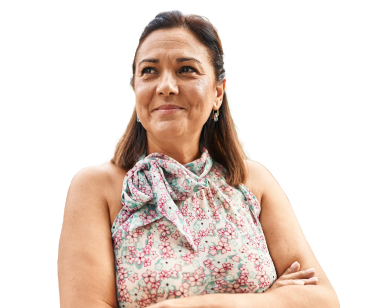 From the initial call to updates on your case status, we are here to get you answers.
Call The Law Place in Port Charlotte, FL., Today
If you require a personal injury lawyer in Port Charlotte, Florida, the office at The Law Place is open around the clock to provide advice on the process and get your claim underway. You will be assigned a lawyer from our team following a free consultation who works with clients on personal injury claims and fatal car accidents to gain the compensation that the injured parties deserve.
Your lawyer will work with every insurance firm involved in the accident and will represent you and your interests as they pursue compensation on your behalf.
We work to ensure that the legal side is one less issue to deal with following a car or motorcycle accident that resulted in injuries or death, and our office is ready to take your call for a completely free consultation.
Call us from Port Charlotte today to get the legal process underway.