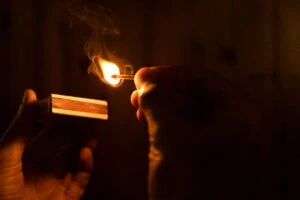 Florida law outlines harsh penalties for anyone convicted of a crime involving arson. If convicted, penalties range from one to 30 years of imprisonment and hefty fines of up to $10,000. An arson conviction on your criminal record can also be particularly problematic, as it makes you ineligible to expunge or squash any previous convictions on your record.
You could be charged with arson resulting in injury even if you had no intention of harming anyone and if someone accidentally got injured as a result of the fire or explosion. Any arson charge, whether a misdemeanor or felony, is a serious charge in Florida and will remain permanently on your criminal record.
If you have been charged with arson resulting in injury, or any arson-related charge, you will require skilled legal representation to avoid the harsh penalties that the state will look to impose. Arson cases can be challenging to defend successfully. These cases often include a range of complex scientific evidence and could be interlinked with other crimes and charges.
Representation from an attorney with experience in arson cases is in your best interests. The Law Place attorneys have been successfully defending clients in the Orlando area against arson charges for many years. Our criminal defense lawyers in Orlando have a wealth of knowledge across a broad range of practice areas and they will use this expertise to defend you against conviction.
If you have been charged with arson, do not waste time following your arrest. Contact The Law Place today and your criminal defense attorney will get to work immediately on building your defense. Call us at (941)-444-4444 for a free case evaluation and consultation.
What Is Classified As Arson in Orlando?
Under Florida Law, arson is described as willfully and unlawfully using fire or an explosion to damage any dwelling or structure. For these purposes, a structure can be considered as any building, enclosed area with a roof, tent or portable building, or any vehicle, vessel, aircraft, or watercraft.
Enhanced penalties apply if the structure involved in the arson is a school, business, church, hospital, jail, prison, or similar facility. Additionally, charges are often harsher if the structure was occupied or believed to be occupied at the time.
Our team of dedicated attorneys fight and win for Floridians.
Arson Criminal Charges in Florida
The majority of arson charges in Florida are felony charges with penalties of substantial jail sentences and large fines. However, some arson charges are classed as misdemeanors under Florida law.
First Degree Arson
An individual could be charged with first-degree arson if they were engaged in the act of a felony, such as a burglary when the arson occurred. Similarly, a charge of first degree arson may be pursued if the structure was occupied, if the arson occurred during standard hours of occupancy, or if the individual had reasonable grounds to think that the structure was occupied.
Depending on the crime that took place, a charge of arson in the first degree may also come with additional charges such as insurance company fraud or vandalism. Penalties for this charge include up to 30 years imprisonment and a fine of up to $10,000.
Second Degree Arson
You may face a second degree arson charge if you used a fire or an explosion to either unlawfully and willingly damage a structure, or if it was damaged during the process of another felony. Often, the difference between first and second degree arson is whether the building was occupied or unoccupied at the time of the fire.
Second degree arson is punishable by up to 15 years in prison and a maximum fine of $10,000.
Arson Resulting in Injury
If you have started a fire that results in an individual getting injured, such as a serious burn injury, you could face a charge of arson resulting in injury.
It is important to note that regardless of your intent to cause or not to cause injury to another individual if anyone is hurt because of the fire, you could be charged with arson resulting in injury. This includes any firefighters, neighbors, or first responders injured as a result of the fire.
Depending on the nature of your case, you could be charged with arson resulting in injury charge independently or in addition to first or second degree arson. Arson resulting in injury is a first degree misdemeanor and a conviction carries up to 1-year imprisonment and a maximum fine of $1,000.
Arson Resulting in Great Bodily Harm
If you start a fire that results in severe injury to any other person, you may face a more serious charge than arson resulting in injury. If a victim suffers great bodily harm, permanent disability, or disfigurement, you may be charged with arson resulting in great bodily harm. This also includes firefighters who may be injured when attending to the fire.
Arson resulting in great bodily harm is a second degree felony and if you are convicted you could receive up to 15 years in jail and a fine of up to $10,000.
How Long After the Incident Can I Be Charged for Arson?
How long you can be charged for an arson offense after the incident depends on the arson charge that you are facing. The statute of limitations for arson charges in Florida is as follows:
Arson Resulting in Minor Injury – Two years after the offense.
Arson of An Unoccupied Structure or Vehicle – Three years after the offense.
Arson Resulting in Major Injury – Three years after the offense.
Arson of An Occupied Structure or Vehicle – Four years after the offense.
Arson – Structure Normally Occupied – Four years after the offense.
Arson – Dwelling – Four years after the offense.
We're Florida's top litigation team with over 75 years of combined experience
Arson Resulting in Injury Penalties
The first degree misdemeanor of arson resulting in the injury of another carries lesser penalties than felony arson charges. However, these penalties can still have a substantial impact on your life and a conviction should be avoided wherever possible.
Arson resulting in injury carries a penalty of up to 1 year in prison and a fine of up to $1,000. Similarly, you may also be ordered to pay restitution for the damage caused to any property. Any arson conviction will go on your criminal record. Due to the nature of arson crimes, this can carry additional complications for expunging or sealing any criminal records in the future.
An experienced criminal defense lawyer can develop a strong defense to give you the best possible chance at avoiding a conviction or minimizing the penalties that you may face.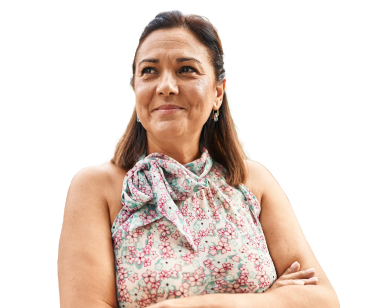 From the initial call to updates on your case status, we are here to get you answers.
What Are the Consequences of Having an Arson Charge on My Criminal Record?
In most situations, a misdemeanor conviction would not prevent you from sealing or expunging a criminal history record if eligible. However, this is not the case with an arson conviction. Both felony and misdemeanor arson convictions will mean that you will not be eligible to seal or expunge any other record in Florida.
The ability to seal or expunge eligible criminal records is an important step in moving on from your crime without the burden of a lifelong conviction on your record. However, an arson conviction is particularly serious as it removes your eligibility to do this for other crimes. Criminal records that cannot be expunged can have severe impacts on your quality of life and present challenges in many areas of life, including employment, education, and renting.
Additionally, even if a court withholds adjudication for an arson charge and you are not convicted, you will not be able to seal that record. Arson is listed alongside offenses such as manslaughter and domestic violence, which cannot be sealed or expunged even when adjudication is withheld.
Arson Personal Injury Claims
Any case of arson could result in severe burns and when burn injuries occur, you could find yourself facing civil charges aswell. Civil charges are seperate from criminal charges, and a personal injury lawsuit from burn victims could result in you paying out a large amount in compensation, which can place you under a significant financial burden.
Although a criminal conviction is not required for someone to file a personal injury claim against you, it will often make it more likely that you will be found responsible for compensation for the victim.
Any individual involved in the arson may claim for injuries sustained as a result of the incident, including serious burn injuries, permanent disability, chemical burns, permanent nerve damage, emotional trauma, and permanent scarring. Compensation for a severe burn injury or other arson-related injuries can be substantial and could include medical bills, lost wages, and compensation for emotional distress.
The Law Place Criminal Defense Lawyers Can Help
The Law Place is a Florida-based law firm specializing in criminal defense across a range of practice areas, including arson offenses. Our law offices are located across Florida, with our Orlando office supporting residents of the wider Orlando area with their criminal defense needs.
The science behind arson cases and supporting expert testimony is a crucial element of both the defense and the prosecution in arson cases. A compelling scientific testimony has the potential to shed light on the cause of the fire and sway a case firmly in favor of either the defense or the prosecution. As such, it is essential that your criminal defense attorney understands the latest science underpinning arson cases and can use this to benefit your defense.
The Law Place arson criminal defense lawyers are highly experienced in defending clients in arson cases in Florida and we are constantly updating our knowledge base to keep up to date with scientific developments to support our clients.
If you are represented by The Law Place, your attorney will critically analyze any evidence put forward by the prosecution, bring in expert advice where necessary, and highlight any weaknesses in their case against you. They will also work tirelessly to gather as much supporting evidence as possible to build a strong defense against your charges.
Our attorneys have a combined experience of over 75 years in criminal defense. They will work tirelessly to give you the best chance at avoiding a conviction and maintaining your freedom.
Contact The Law Place Attorneys Today!
Facing an arson charge can be overwhelming. If convicted, you could face time in prison and substantial fines. In addition, your permanent criminal record cannot be expunged and may hinder many elements of your life in the future. A criminal conviction could also increase the likelihood of you being held responsible for compensation for any victims injured in the arson, which could further impact your life with substantial financial costs.
Give yourself the best chance of fighting an arson charge and the severely problematic penalties that can come with it by agreeing to representation from The Law Place. Contact a member of our legal team today to schedule your free legal consultation and case evaluation with an Orlando arson resulting in injury lawyer. We are available 24 hours a day at (941)-444-4444.